Mojgan Shokri, 27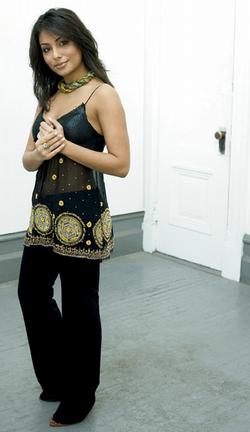 Jewelry designer, Mojee Designs
What's the craziest thing you've done? I moved to the United States from Iran when I was 20. I didn't speak any English. My husband wanted to come. It was hard to leave behind my parents.
Where do you hang out? Cafe Milano. I never club or go out. What's the point? Loud, smoky, drunk people. I love Milano because it's quiet. Last time I went I wanted a lamb chop. They didn't have it on the menu. The manager walked down to Morton's to get me one.
What do you get the most compliments on? People always say I have long eyelashes. My name actually means "eyelashes." My dad always says, "When you were born and I saw your long eyelashes, I thought, 'That is my Mojgan.' "
What's your best beauty secret? The steam room. Every time I go in one, I come out and feel like my face is three years younger.