This article is from 2006's Men With Style package. To see 2007's Men With Style package, click here.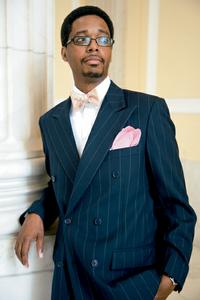 Robert Primus, 37
Chief of staff for Massachusetts congressman Michael Capuano
What's your fashion philosophy? It's all in the details. From the knot in your tie to the cuff links to the socks to the pocket square, the little things can be the difference between looking good and looking great.
Favorite designers? Ermenegildo Zegna, Ozwald Boateng, Ralph Lauren. I appreciate the attention to detail each of these designers gives to their clothing. Their ready-to-wear items fit like custom clothing.
Best bargain? Antique watches that I bought for next to nothing at Eastern Market and restored to working order.
Favorite thing in your closet? A custom-made, single-breasted, two-button black suit. It's perfect for a night at the opera, a jazz club, or a party.