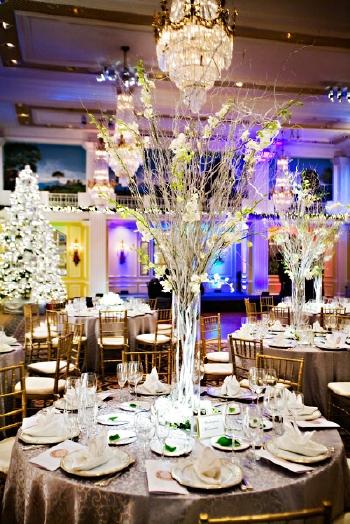 If you have more questions about wedding planning (and I know you do), take advantage of this Thursday's live chat: It's the last in April's ask-a-wedding-planner series. Local planner Michele Hodges will be here from 11 to noon to give you advice on food, decorations, budgets, and more. Submit your questions now, and they will be in Michele's queue when she arrives on Thursday.
Besides being an awesome event planner, Michele is a native Washingtonian (I bet she can answer your venue questions in about three seconds flat)—she went to high school at Georgetown Visitation. After getting her bachelor's at Providence College in Rhode Island, she returned to Washington to be director of special events at the Historic Car Barn in Georgetown—that big brick building at 35th and Prospect—from 1992 to 1999. Then she worked as an independent contractor for Jodi Moraru while starting her own company, Michele Hodges Events. Since then, she's planned hundreds of weddings.
So ask away—then tune in Thursday at 11 to get a response. And maybe to ask a few questions more. Michele is excited to answer them all.
Want more Washingtonian.com online chats? Check out past Q&As with everyone from bartenders to other wedding pros, and submit questions to upcoming chats.

This article is part of our Bridal Party blog. To read more posts like this, click here.