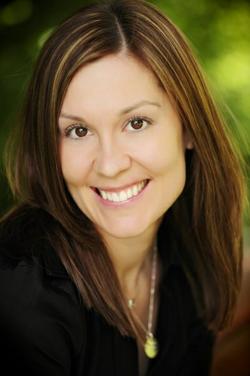 When Jamie Sears was a little girl and her parents threw parties, she made sure to be a part of every stage of the planning from picking out the invitations to deciding the menu. But it wasn't until after she graduated from college with a degree in event management that she realized she could turn her passion into a career.
Helping to plan her best friend's wedding and then planning her own wedding inspired Sears to pursue her dream, which she did by forming Simply Chic Events in 2006. Since then, she's planned more than 40 weddings in Washington and beyond—everywhere from the Hay-Adams and Meridian House to Bermuda and Napa Valley. "Being a wedding planner is about much more than timelines and spreadsheets—it's about being a friend," says Sears, whose firm offers services from "month of" to full wedding planning. "I love getting to know each couple and helping them create a day that's truly unique and reflective of them as a couple. My goal is simple: to allow my clients to enjoy being engaged and ultimately be guests at their own wedding."
Now, after a holiday season filled with happy engagements, January has arrived and wedding-planning mode is in full swing. If you're not sure where to begin, don't worry! Sears is coming to The Washingtonian this week with helpful advice. Fire away with questions here—and Sears will answer them from 11 AM to noon on Thursday.
More>> Bridal Party Blog | Wedding Guide | Wedding Vendor Search