With the days turning warmer, men are pulling summer suits from the backs of closets. That usually means lighter-weight suits in standard navy or gray, perhaps in pinstripe or subtle plaid.
"Washington isn't a fashion town; it's a dress-for-success town," says Louis Everard, a fourth-generation tailor and owner of Everard's Clothing in DC, which specializes in upscale off-the-rack and custom clothing. "Businessmen have to look pulled together, especially in tough economic times."
While career-minded men may be reluctant to call attention to themselves with their clothing, it's never a bad idea to look like a modern, on-top-of-his-game professional, Everard says. One way to freshen up an office wardrobe is to incorporate a tan or khaki suit made from a breathable fabric such as cotton, linen, or wool: "It's a good investment because it gives your year-round suits a bit of a break."
Everard sells suits by American clothier Hickey Freeman—usually priced at $1,200 and up. And every spring, Brooks Brothers sells out of its classic two-button seersucker, brushed-cotton, and linen suits.
A number of trendy labels are also making summer suits that have a classic look—and an affordable price. Banana Republic, J. Crew, Club Monaco, Nautica, and Tommy Hilfiger offer modern-cut cotton suits and separates at less than $600.
When it comes to accessories, brown-and-white spectator lace-up shoes, polished leather loafers, crisp white shirts, or a brightly colored tie, pocket square, or fabric belt will bring a dash of cool fun to a light-colored summer suit.
Check out some of our picks below.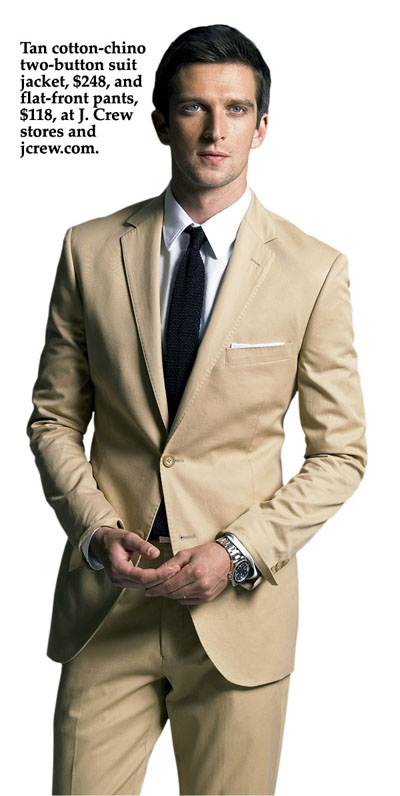 >>Next: Brooks Brothers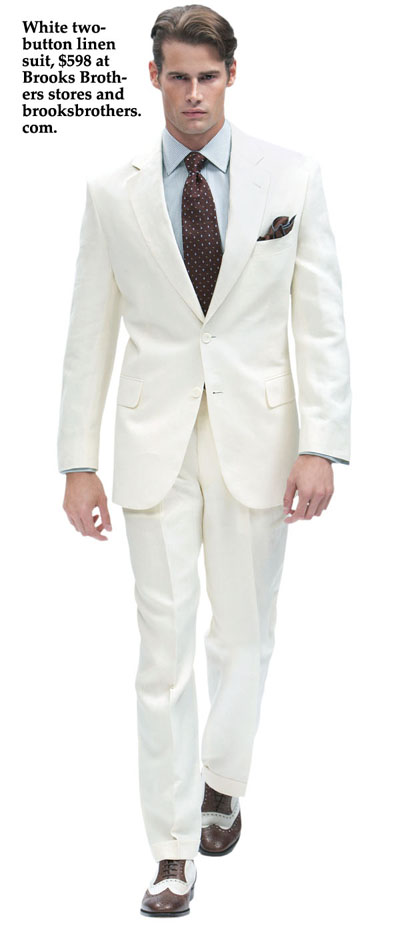 >>Next: Tommy Hilfiger

>>Next: Nautica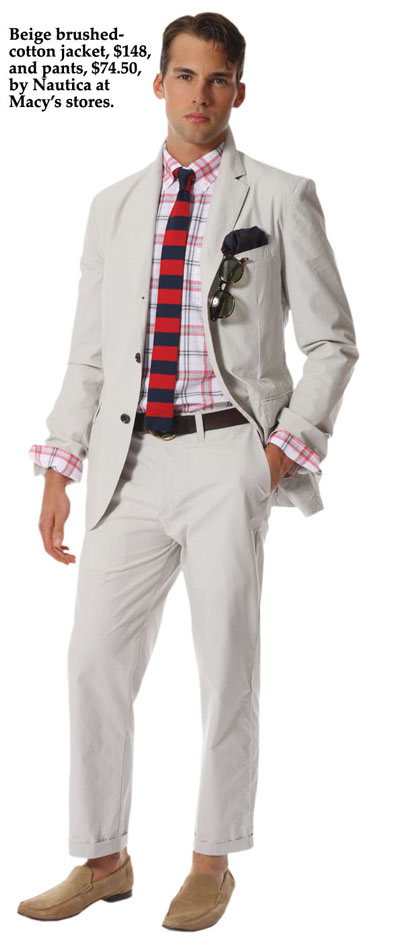 >>Next: Banana Republic