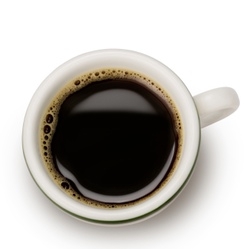 Ann Limpert, food and wine editor:
• An ode to glorious, glorious chicken skin, plus the backstory of the brilliant pic that lit up the foodie Twitterverse yesterday.: Chicken Skin Beguiles Chefs.
• Conde Nast is running Vogue Cafes? It's not from The Onion.: Conde Nast Sets More Restaurants.
• A staffer reveals what it's like to work at Apple headquarters cafeteria Caffe Macs, where Steve Jobs grades the quality of his gelato scoops, omelets are made with Humboldt Fog cheese, and "food price and waste seem to mean nothing." In other words, jealous.: Apple Cafeteria Diary: A Caffe Macs Employee Tells All.
• Eater is back at the Sam Sifton out-of-the-mouths-of-kittens game: The Worst Lines of Sifton's Zero Star Reviews, With Cats.
• Pat Collins takes a break from the crime beat.: Banana Man's Suspension Suspended.
Todd Kliman, food and wine editor:
• A fitting homage to Arch West, 97, who concocted the always-crunchy day-glo snack classic, Doritos: Best Week Ever ranks the Top 50 oddest Doritos products ever, from around the globe. Tuna Mayo! Winter Crab! Sausage and Beer! Who knew?: The 50 Most Disgusting Dorito Flavors: From Disgusting to Cool Ranch.
• A strange little goyische guide to the High Holy Days, with cartoons that channel R. Crumb in their oddly hostile depiction of a sour-pussed bubbe. Should have been funnier. I'm left feeling a little like the sour-pussed bubbe.: The Gentile's Guide to the Jewish Holidays.
• Because, as William Carlos Williams said, men "die miserably every day for lack of what is found" there—i.e., in the "news" of poems. Here's a narrative poem from David Dominguez, from his book, The Ghost of Cesar Chavez. It begins with the ordinary—yogurt, figs and honey—and branches out into Lorca, Brahms, and Perseus and Pegasus.: Reading.
Sophie Gilbert, assistant editor:
• Rick Perry's campaign for the presidency has been taking some heat recently, but forget the HPV vaccine, sloppy debate performances, and even his unorthodox fundraising methods: His downfall may well be thanks to some thoughtless comments about barbecue.: Pork Chopped: Rick Perry Takes Heat for a Barbecue Blast.
• Cubicle dwellers who love to cook often think of culinary school as an escape route from the drudgery of the nine-to-five, but it ain't so easy, says The Daily Meal. (I'm tempted to rewrite this for wannabe J-schoolers as well.): 10 Things to Consider Before Applying to Culinary School.
• Can't say no to Joe? That may not be such a bad thing, particularly in the grim winter months, says a new study.: Coffee Drinking Linked to Less Depression in Women.
• As someone who lived on beans and eggplant casserole for 18 months in grad school, I can vouch for the following article. Mark Bittman tackles the prevailing wisdom that junk food is popular because it's cheaper than eating healthily.: Is Junk Food Really Cheaper?.