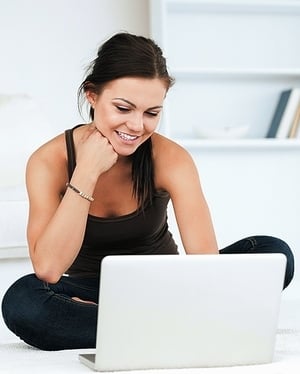 Best for Workaholics: Dealradar
Tired of reading through too many e-mails every morning to find good deals? Dealradar can do the work for you. Aggregating more than 100 sites, Dealradar sends you one digest e-mail a day—and you can customize it by category. On its Web site, you can organize the deals you buy and see a map of active ones in your area.
Best for Procrastinators: DealsGoRound
Missed an offer before it sold out? Find yourself stuck with expiring vouchers you can't use? DealsGoRound provides a secondary market for buying and selling deals. All sellers need to have PayPal accounts, and DealsGoRound offers a 60-day money-back guarantee if you're sold a fraudulent or previously redeemed coupon.

Best for Bigger Budgets: Bloomspot and Gilt City
With a focus on high-end restaurants and luxury fare, both of these sites cater to a less traditional discount-seeking crowd. Try Gilt for tickets to one-of-a-kind events around town and Bloomspot for exotic getaways.
See Also:
Best on a Budget: Scoutmob
Are $20 Groupons too rich for your budget? Find yourself scrambling to use expiring deals? Scoutmob takes group buying back to its roots, offering traditional coupons—usually 50 percent off—for restaurants and bars. The amount you can apply the discount to is capped, but no payment is required until you use the coupon.
Best for Do-Gooders: Deals for Deeds
Deals for Deeds combines daily discounts with philanthropy. The site solicits local nonprofits' projects in need of funding, and users vote on which one the site should feature. Then a portion of every deal sold goes toward that project until the fundraising goal is reached.
Best for Parents: Certifikid
Trying to find activities to do with the kids? Looking for a birthday-party option? Certifikid—founded by a local family, which then partnered with Washington Parent magazine—offers daily deals for family-friendly services, events, restaurants, and more. Certifikid's knowledge of the area gives it a leg up on national family-deal sites.
Best in the Suburbs: DoubleTakeDeals
With deals sorted by county, DoubleTakeDeals caters to Maryland and Virginia residents interested in offers that don't require much travel. A product of Clipper Magazine, DoubleTakeDeals takes advantage of its parent company's connections in more than 825 markets to reach areas the newer sites haven't fully penetrated.
Best for Techies: Woot
Founded in 2004, Woot is something of a granddaddy of daily deals. Offering steep discounts on computer hardware and electronic gadgets, the company has a following in the tech community. With new deals revealed every night at midnight Central Time and lasting only 24 hours, some popular items have sold out in minutes.
This article appears in the December 2011 issue of The Washingtonian.