Q: I really like the items in my wardrobe, but lately I seem to be in a fashion rut. The outfits I've been putting together feel pretty boring (i.e. cardigan, button-up, and jeans). How can I jump-start my style again?
A: I think we've all experienced that moment when we look at our closet full of clothes and think to ourselves, "I have nothing to wear!" It can be tricky to find creative ways to wear the same pieces you see day in and day out, but hopefully these tips will help!
1) Layer your clothes in unexpected ways.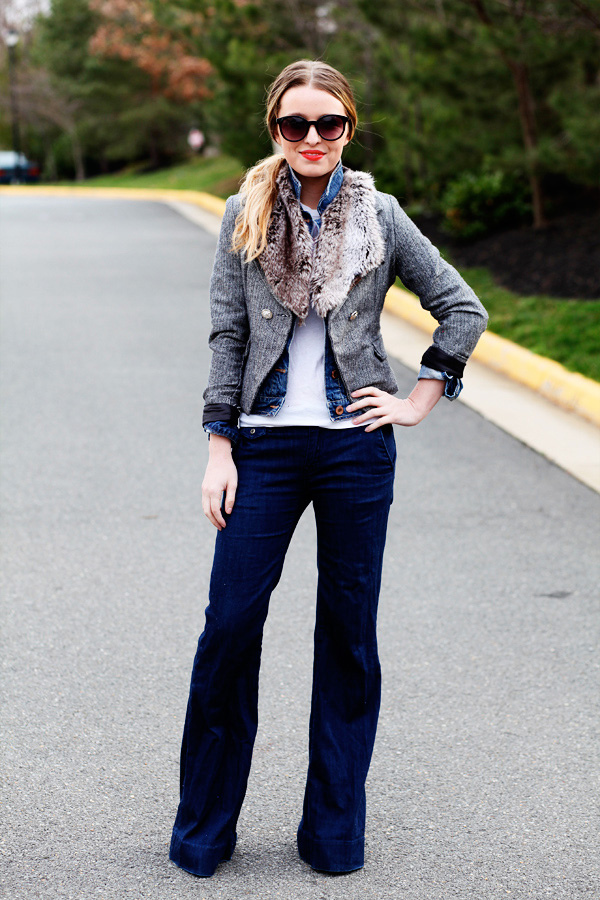 Grab a few interesting textures from your closet and style them all in one outfit. Keep your color palette mostly monochromatic so the layering doesn't feel overwhelming. Here I chose denim, tweed, a cotton T-shirt, and faux fur.
Gap trouser jeans (similar), thrifted T-shirt, American Eagle jean jacket (similar), Forever 21 blazer (similar), faux-fur collar cut from old vest (similar), Target sunglasses (similar).

2) Mix similar patterns together.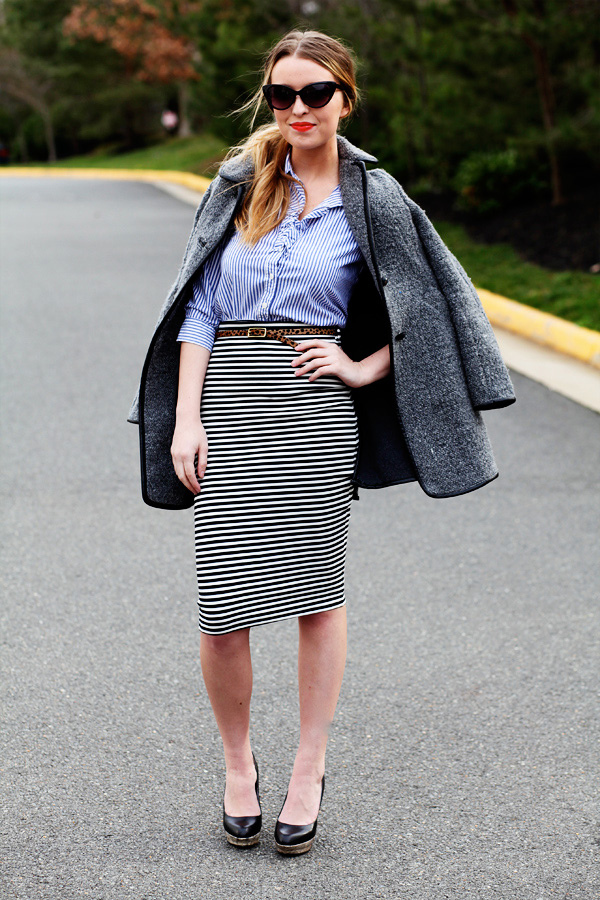 Here I mixed two skinny-stripe pieces together, but I also love this look done with chunky stripes or polka dots. Add a solid coat or blazer to keep the outfit from getting too busy.
Windsor striped skirt (similar), Old Navy button-up (similar), Zara coat (similar), Jessica Simpson pumps (similar), J. Crew belt, Windsor sunglasses (similar).

3) If all else fails, wear all black—with bold accessories.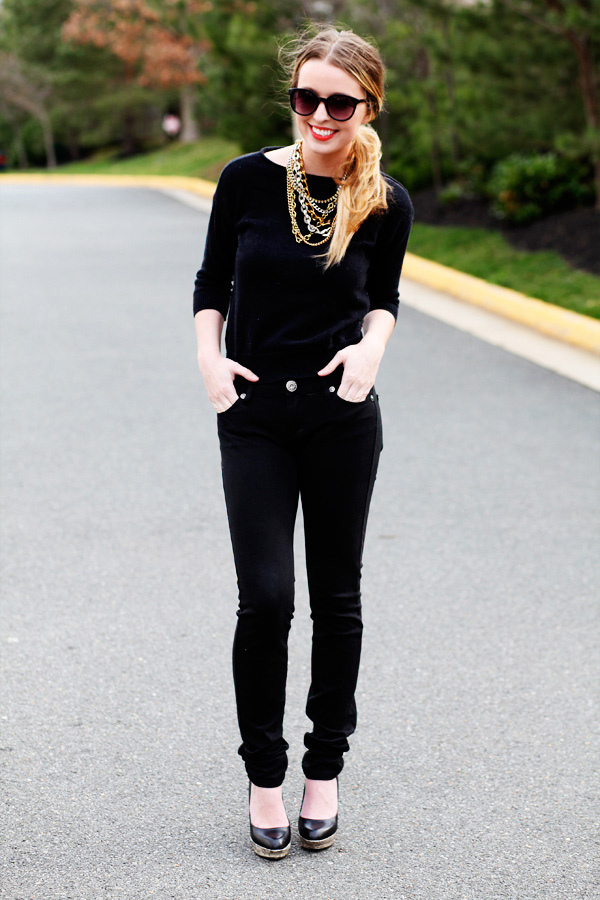 An all-black ensemble paired with a chunky statement necklace is both chic and slimming. Keep the look more laid-back by wearing jeans instead of dressy trousers.
Forever 21 jeans (similar), Gap sweater (similar), Lauren Elan necklace (similar), Jessica Simpson heels (similar), Target sunglasses (similar).