"Ask your butcher . . ." How many times have you seen that in a recipe and thought, "What butcher?"
Well now you have one.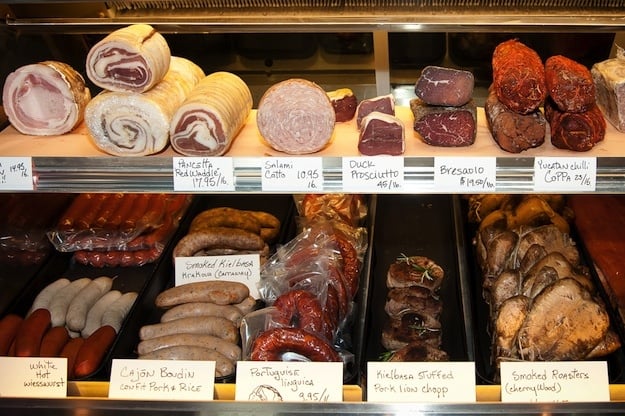 Fans of local farmers markets may recognize chef/mad-meat-genius Jamie Stachowski from the stand where he hawks kielbasa, Italian, and bratwurst sausages.
Those same sausages can be found filling the glass-enclosed cases at
Stachowski's new shop, which opened just over a week ago on Georgetown's
28th Street, NW, in the former Griffin Market space. Neighboring the
fresh forcemeats are carnivorous delights–many from local farms–like
dry-aged short-ribs and Kansas strip steaks, pork loin chops, and pig
trotters. There's also a variety of prepared items: cherrywood-smoked
chickens, duck prosciutto, Irish bacon, cured salmon, and chili-rubbed
coppa.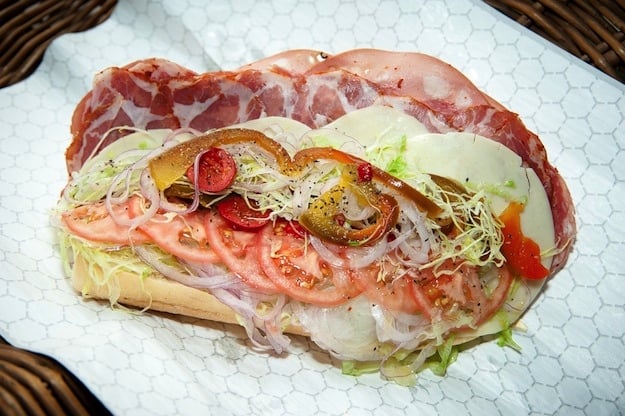 High-top
tables at the shop are the spot for digging into massive sandwiches
listed on a chalkboard. Stachowski's son, Josef–the shop's
co-owner–recommends the turkey-avocado club, which sounds almost dainty
alongside offerings like kielbasa with kraut and the "hot, big"
pastrami. In fact, it's a double-decker monster, with crunchy bacon and
piles of freshly-smoked turkey. Grab-and-go "TV dinners" are also on
offer in the shop's fridge–platters include smoked chicken, asparagus,
and potato gratin or a hearty lasagna.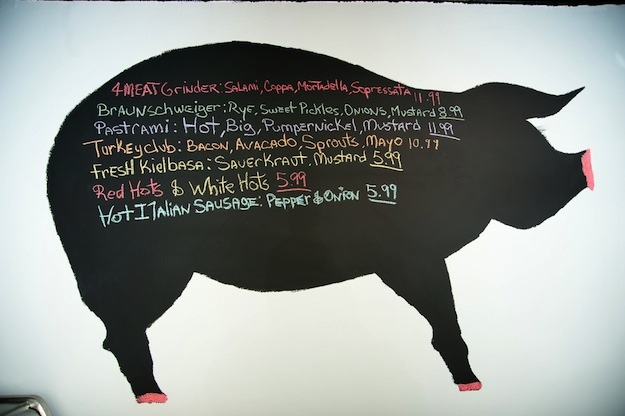 If
you have meat in mind that's not stocked in the shop, speak up.
Stachowski is already taking special orders for items like sweetbreads
and bacon-wrapped Muscovy duck. Just ask your butcher.
Stachowski's. 1425 28th St., NW; 202-506-3125. Open Tuesday through Saturday, 10 AM to 8 PM, Sunday from 11 AM to 6 PM.