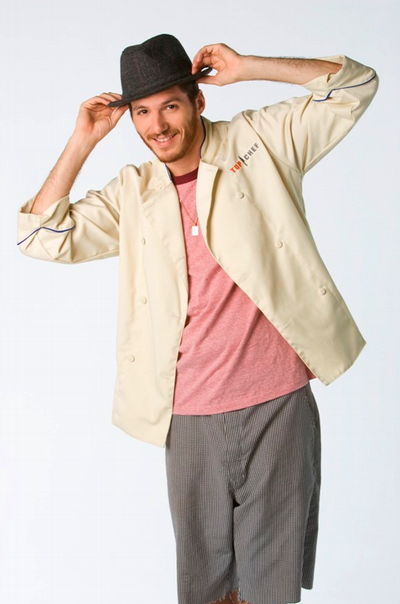 In case you have not spent enough time watching Spike Mendelsohn saying funny things on Life After Top Chef, promoting heartburn medication, and purchasing matching scooters with Mike Isabella, we have good news: More Spike is on the way. The Good Stuff Eatery and We, the Pizza chef-owner is teaming up with pirate-themed rum brand Captain Morgan for a series of recipes that will be posted on the Captain's Facebook page.
"What I've been telling people is that I just picture myself dressed up
in a pirate outfit on a pirate ship sailing through the Caribbean, and
what kind of drinks and food would I make," says Mendelsohn.
Mendelsohn says the partnership with the spirit came about organically,
and that Captain-and-Cokes have been his go-to drink for years (perhaps
pre-heartburn, as liquor is red-flagged as one of the "trigger"
sources). You won't necessarily find that straightforward of a formula, but
look for recipes like a cocktail with applesauce and rum and cream-soda-braised short ribs with a chipotle-Captain Morgan barbecue sauce.
So what three people would Spike like to meet over rum and Cokes?
"I think it would be only one person, and that would be Mr. Morgan himself," says Mendelsohn.