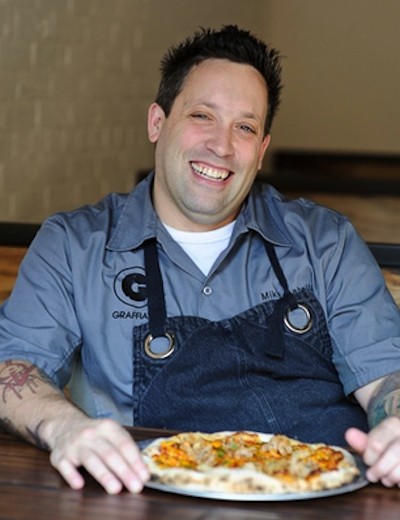 We've been looking forward to the debut of
Mike Isabella's 14th Street sandwich shop, G, since the toque divulged details and the upcoming menu back in February. Now it looks like Jerseyites in his home state will get first dibs
on a similar concept, as a new eatery, G GrabandGo, was just announced for an opening
in Edison, New Jersey, this spring. The Washington version is slated to debut later
in the summer.
Isabella partners with sister
Diana Isabella and brother-in-law
Rob Wetchkus for the 20-seat spot, which promises to combine aspects of both Graffiato and the upcoming G. Both sandwich spots will serve breakfast creations such as the
Jersey Mac—duck egg, ham, and Muenster cheese tucked between fresh-baked English muffins—and
a variety of Italian classics like chicken Parm and an Italian hero.
Isabella isn't the first Washington toque to expand to the Garden State. The Revel
in Atlantic City drew
Robert Wiedmaier and
Michel Richard to set up outposts of Mussel Bar and Central, respectively.