The cliché "absence makes the heart grow fonder" could not ring more true for the love story of Wambui Munge and Zack Lees-Beckner. The two met five years ago while both were working for the Ritz-Carlton Tysons Corner, Wambui as a front-desk agent and Zack as a lobby greeter. The two quickly formed a friendship, chatting for hours in the employee cafeteria, swapping jokes on their walkie-talkies, and sneaking pastries to one another from the restaurant kitchen on their breaks. But the budding romance was cut short when the bride had to return to her hometown of Nairobi, Kenya. "Even though we had formed a close bond, we agreed that it would be difficult to build a relationship with thousands of miles between us," says Wambui, who is now in development communications.
But the two stayed in touch, exchanging frequent e-mails and updating each other on their lives. Two years later, Zack got on a flight to Nairobi—and despite the lost time, the couple rekindled their friendship like no time has passed at all. "As soon as he left for the States I knew in my heart that he was the one against whom all others would be measured," says Wambui.
It wasn't until Wambui returned to New York for a work trip, and the two reunited for the third time, that the couple decided to give a long-distance relationship a shot. But Wambui didn't even have time to recover from jet lag when Zack changed his mind. "It was 6 AM; I was still wiping the sleep from my eyes," says Wambui. "He started off with the usual pleasantries and then without warning segued into, 'I love you, and I can't imagine spending my life with anyone else. Will you marry me?'" The two started their life together on September 21, 2012, at a rustic wedding ceremony at Virginia's Boxtree Lodge.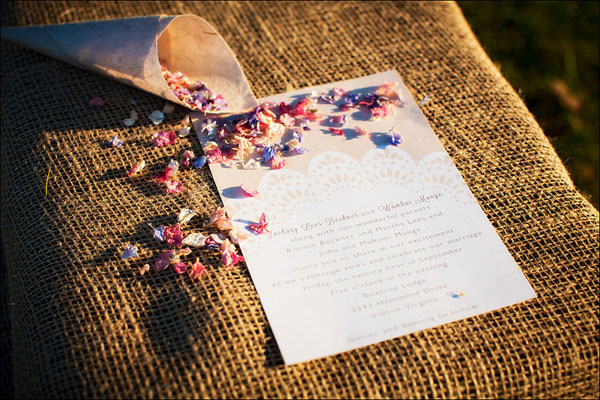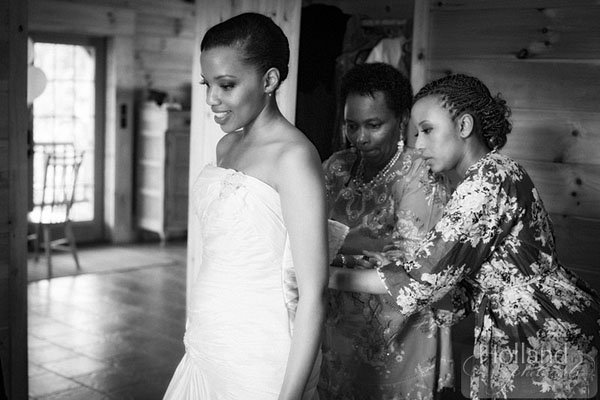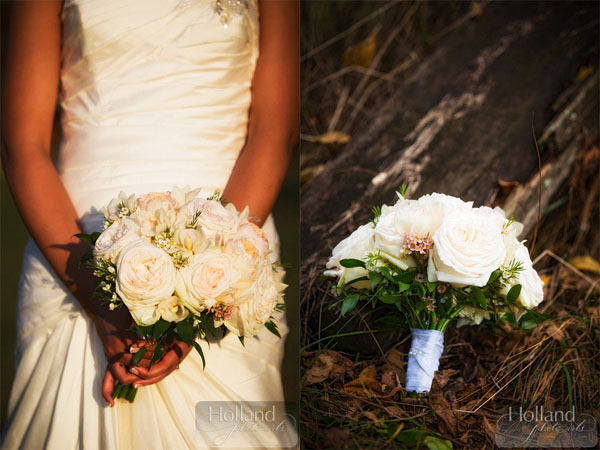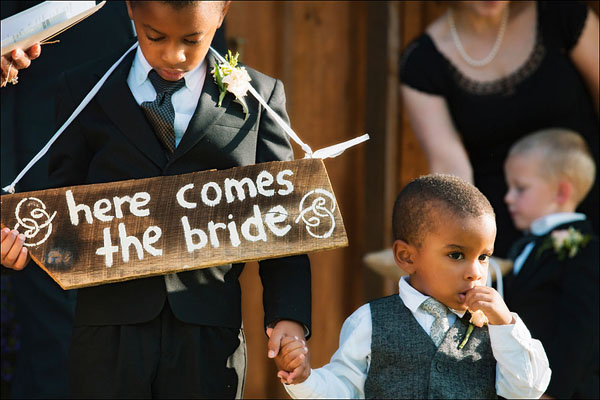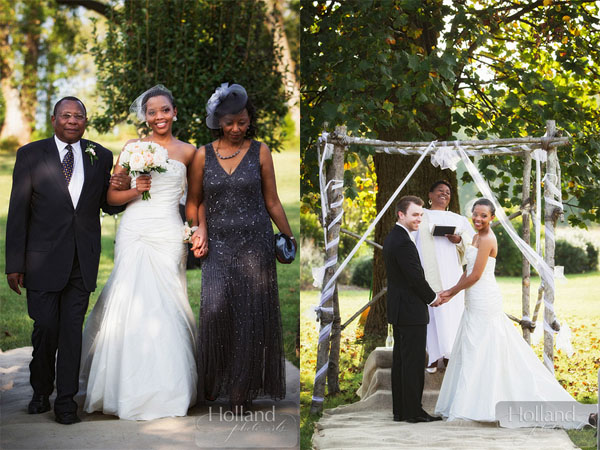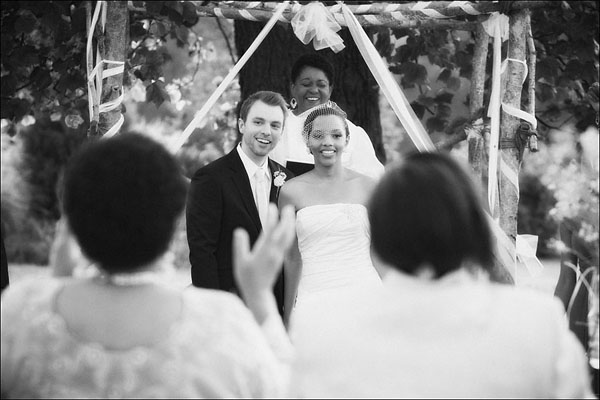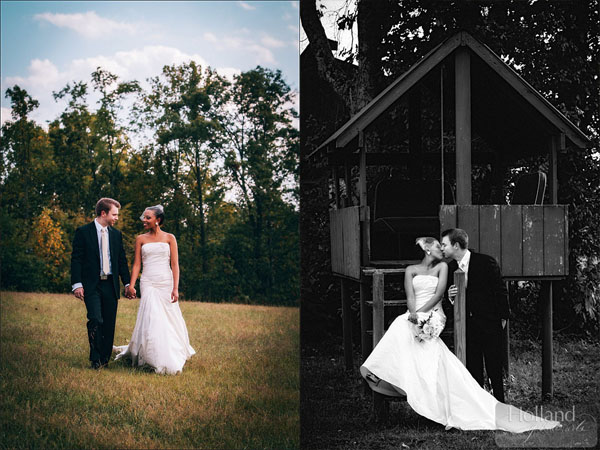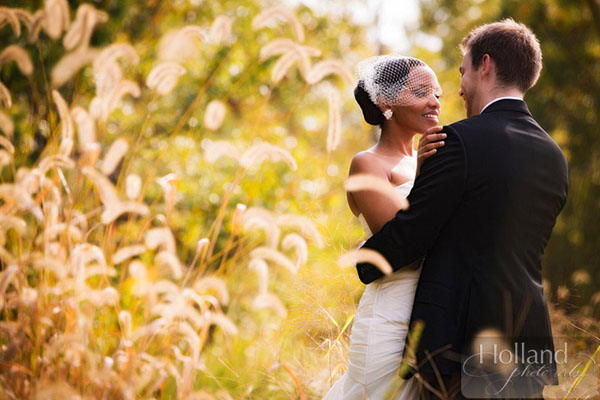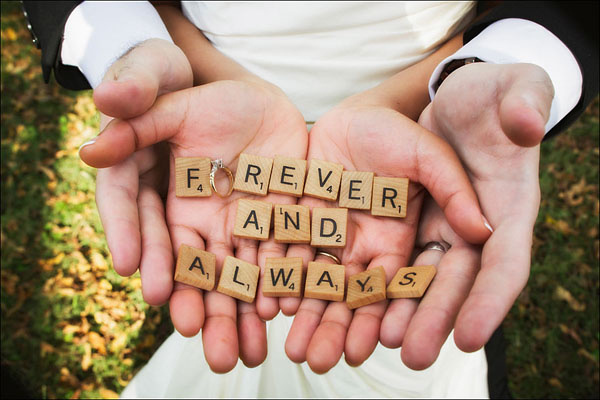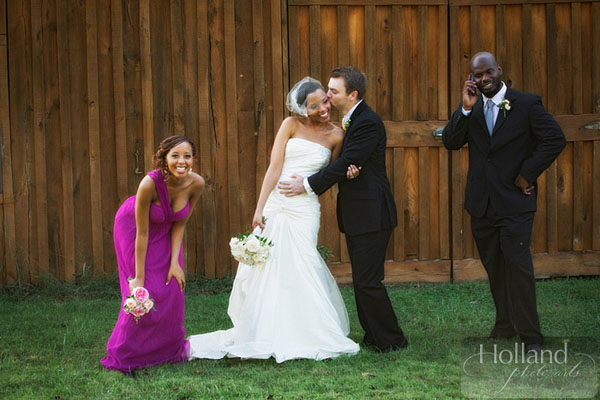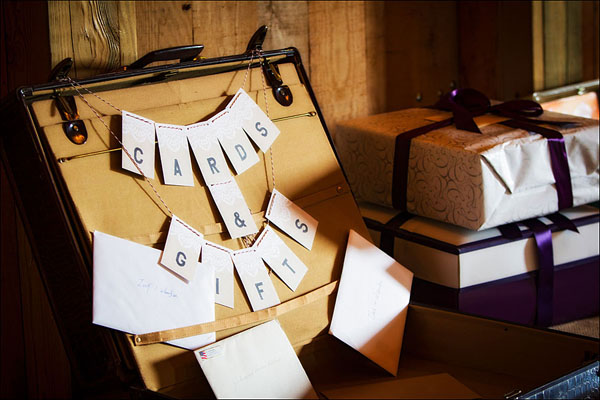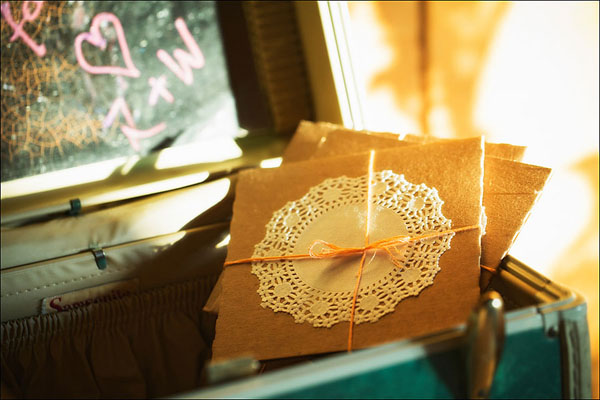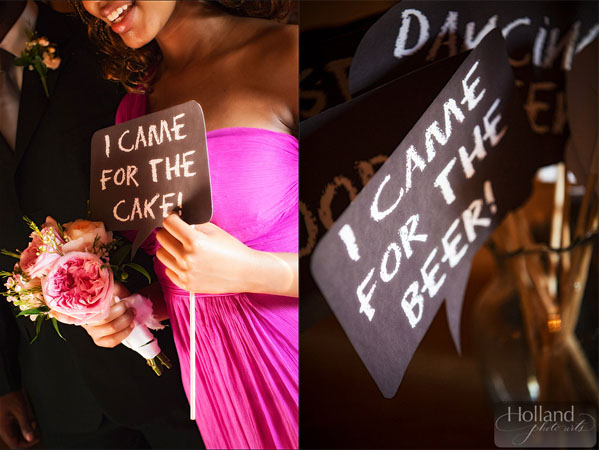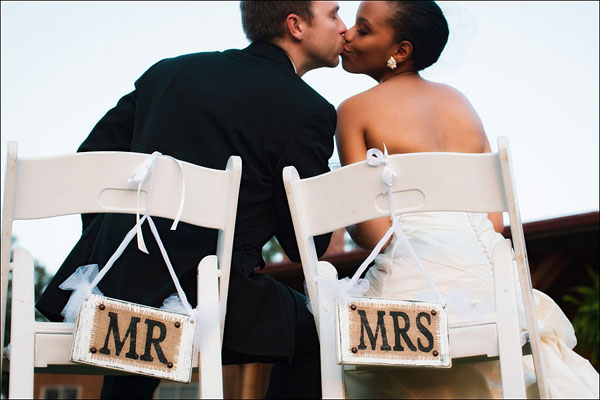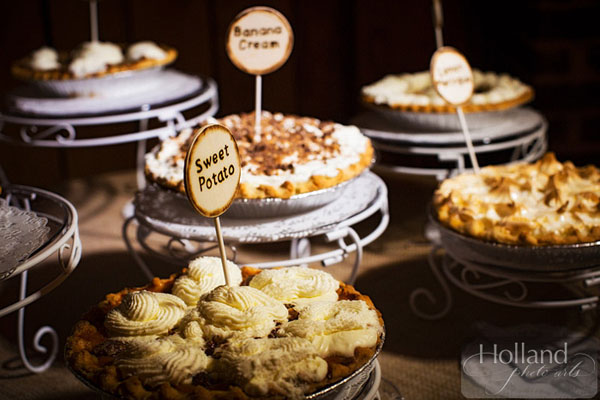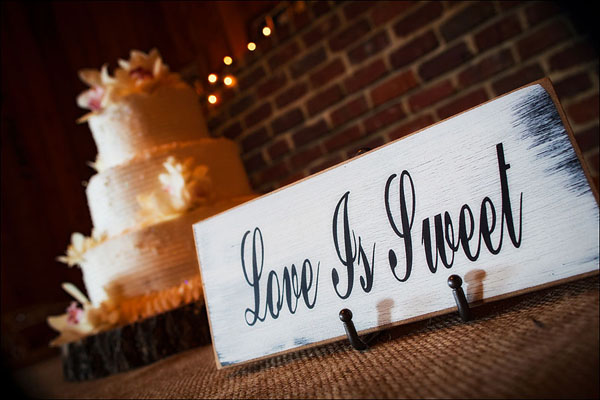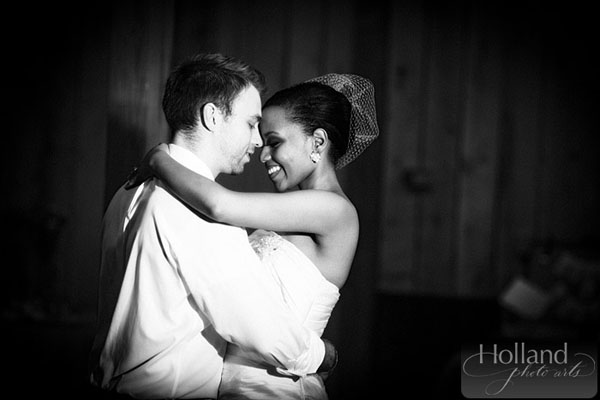 Details:
Photographer: Holland Photo Arts. "Not only did they do an awesome job of capturing our special moments, they were also pillars of zen in what turned out to be a crazy, whirlwind day."
Wedding Venue: Boxtree Lodge
Event Coordinator: Garnetta Walker
Bride's Gown: Anjolique, Brides House & Formals
Groom's Tux: Burberry
Hair: Tami Vineyard
Makeup: Danielle Smith Makeup Artistry
Caterer: Three Li'l Pigs BBQ
Cake: Peace of Cake
Cake Flavors: Red velvet with cream cheese frosting
Florist: Crystal Orchid Flower Shoppe
Flowers: Roses, stock, and wax flowers
Music/Entertainment: DJ Steven Davies
First Dance Song: "That's Where It's At" by Sam Cooke
Invitations: Notable Affairs
Videographer: Njeri Ngaruiya
Favorite Wedding Detail: Our parents' and grandparents' framed wedding photos on a fireplace mantel in the reception venue
Biggest Surprise of the Wedding: The bride's aunts breaking into traditional song and dance mid-ceremony
Wedding Theme: Rustic
Four Words That Describe the Wedding: DIY, intimate, intercultural, fun!
Honeymoon Spot: Charlottesville, VA
Where They Currently Live: Arlington, VA