This month, J&G Steakhouse closed briefly to overhaul its dining room and add a main-floor bar where guests can dine communally or belly up to high-top seating while choosing from a casual menu of bites ranging in price from $10 to $28 (check out the lunch menu as well). At the low end, there's an heirloom tomato salad with crispy onions and Russian dressing. At the high: American caviar with crispy potatoes and crème fraîche. A lobster roll—a sandwich that seems to be showing up on a lot of bar menus these days—features shiitake mushrooms and tarragon. The new bar will share a name with J&G's cozy basement boite, Bar 515, which will remain open.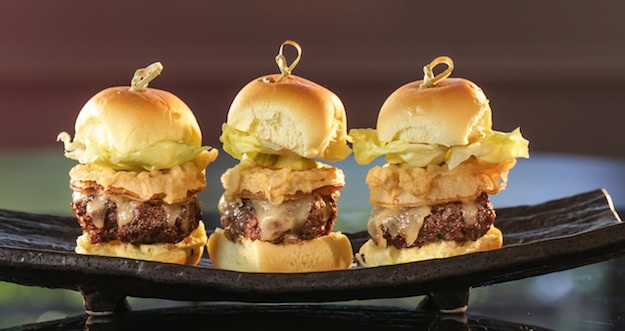 Jean-Georges Vongerichten's W Hotel steakhouse also has a new list of specialty cocktails that will run you between $10 and $15. Original concoctions include a port Manhattan with 515 Catoctin rye—a special blend made by the Virginia distiller for the bar—Ferreira tawny port, and walnut bitters, for $12. House-made sodas include flavors such as Concord grape, lychee-raspberry, and apple-mint. The beer menu is a bit of a throwback: No local brews are on the list, unless you count Victory Prima pilsner from Downington, Pennsylvania. Instead you'll find more old-school selections like Miller Lite, Amstel Light, Kronenbourg, and Dos Equis.
Elemental Interiors is responsible for the restaurant's revamped look.
J&G Steakhouse. 515 15th St, NW; 202-661-2440.