Alicia Haselton and Aaron Scarborough don't remember the exact moment they met—mutual friends introduced them sometime in 2007. "We would run into each other when out with mutual friends, but never actually spoke to one another until in December 2009, when we ended up in the same cab," says Alecia, a research analyst. After they got to know each other and realized they had several common interests, Aaron asked Alicia out on a date to Jaleo. "We were so busy getting to know each other that we didn't realize we ordered a dish with tripe. We learned that night neither of us are real fans of tripe," says the bride.
After two and a half years of dating, Aaron decided to propose—but his plans were nearly derailed by a navigation mix-up. After a weekend of wine-tasting and sightseeing in Charlottesville, the groom, a financial analyst, suggested they go for a hike at Humpback Rocks. When they encountered a lot of other hikers at the scenic location, Aaron proposed they go to another trail, only a quarter mile away, that he claimed had a more private view.
After half an hour and various run-ins with wildlife—and no trail to be found—Alicia decided to rest on a rock in the middle of the woods to regroup. In a moment of spontaneity, Aaron pulled out an iPod from his backpack and started playing Lady Antebellum's "Just a Kiss." Then, Alicia recalls, "He got down on one knee and asked me if I would be his hiking buddy for life." Alicia didn't hesitate to accept. "On the way back we found the location where Aaron originally wanted to propose. It was a very beautiful view, but where we ended up getting engaged was just as perfect and intimate," she says. An equally intimate wedding followed a year later in Leesburg.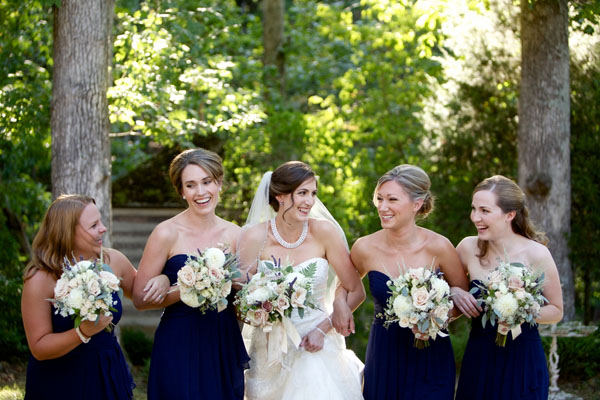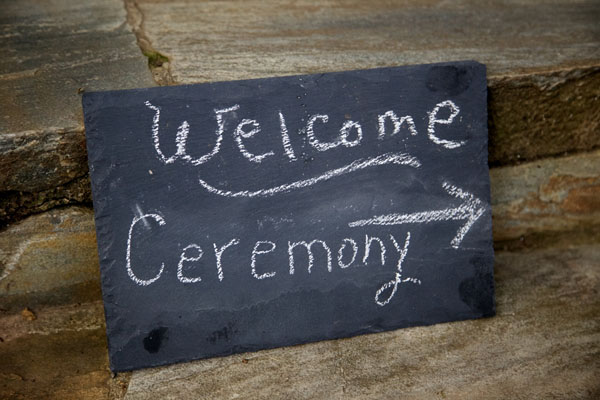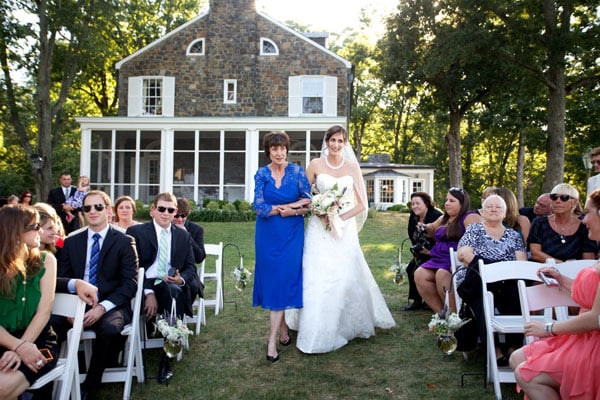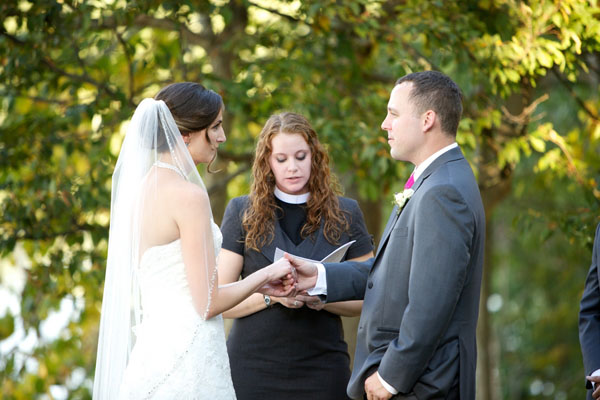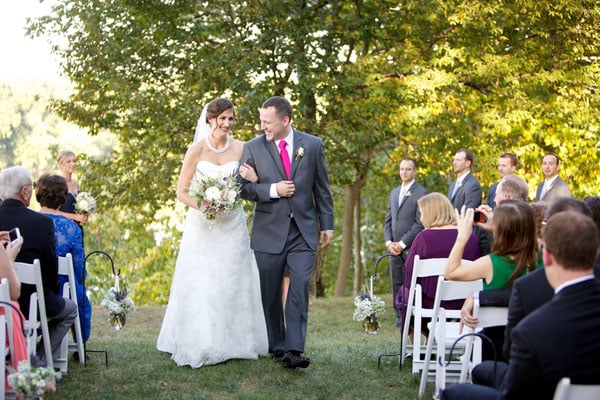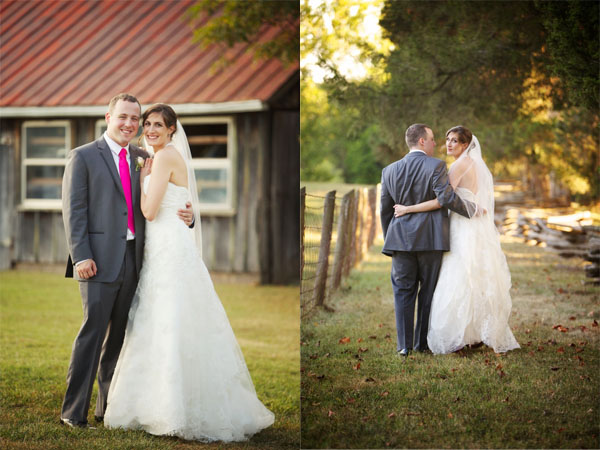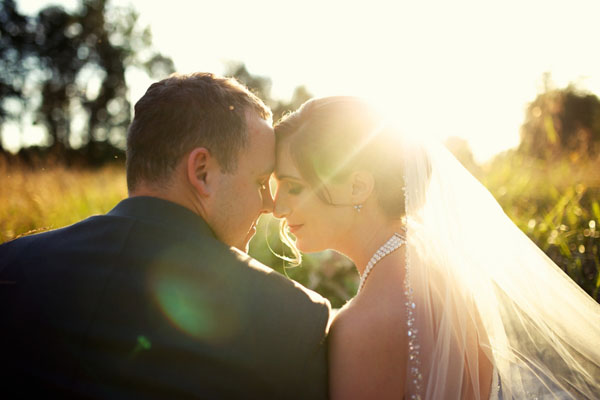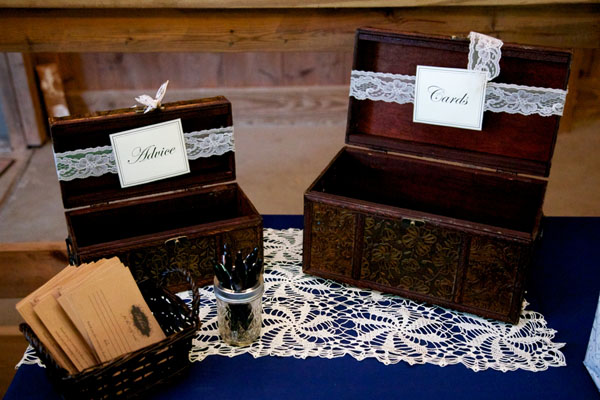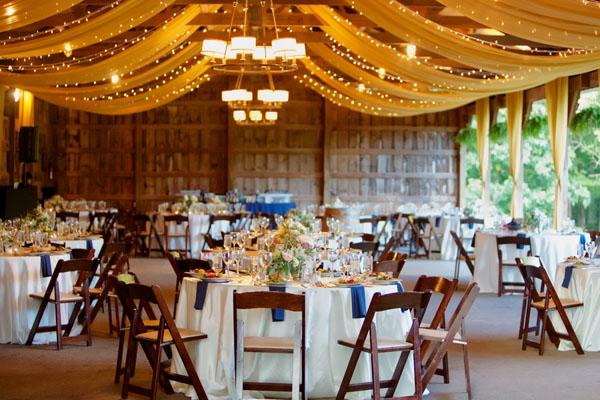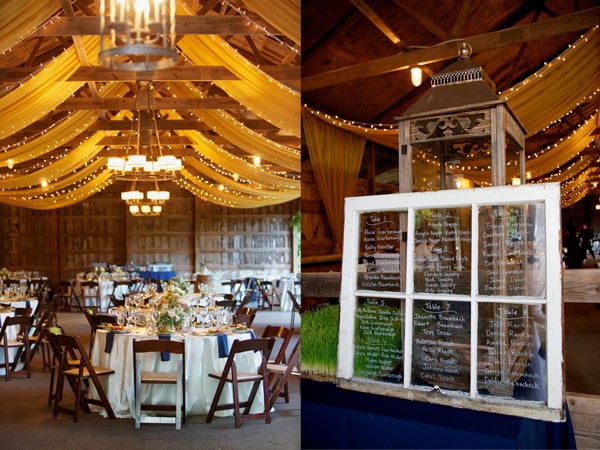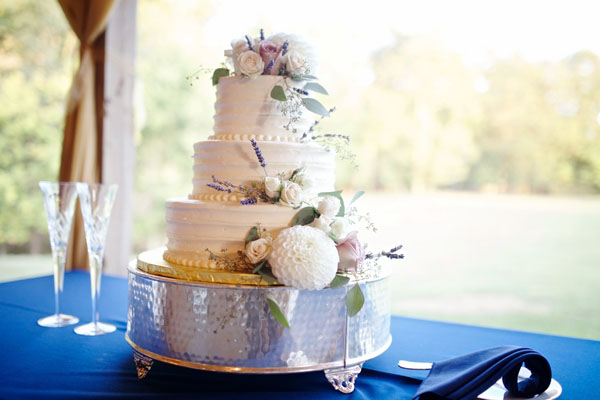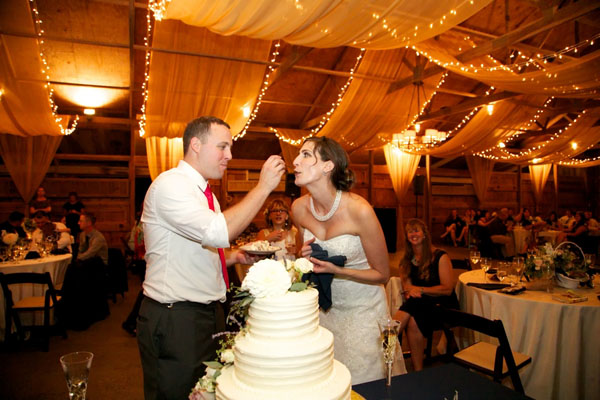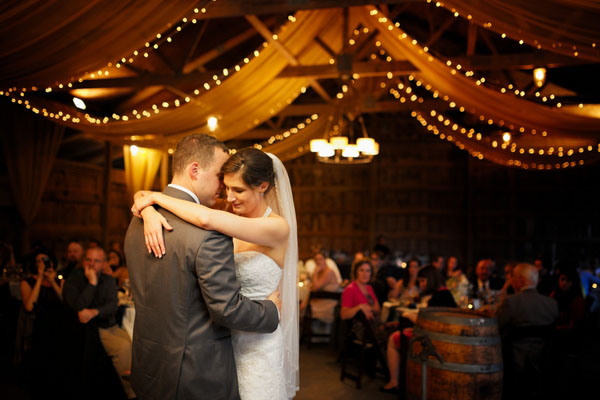 Details:
Photographer: Softbox Media Photography
Wedding Venue: Murray Hill
Event Coordinator: Victoria Rapoport, Perfect Detail Event Planning
Bride's Gown: Casablanca, Moni's Bridal Boutique
Hair/Makeup: Meredith Runion Beauty
Groom's Tux: Black by Vera Wang, Men's Wearhouse
Wedding Cocktail: Blueberry-pineapple Champagne cocktail and sweet tea vodka with lemonade
Caterer/Cake: Purple Onion Catering
Wedding Cake Flavors: Red velvet with buttercream, white cake with chocolate buttercream, and chocolate cake with raspberry filling
Florist/Lighting: Holly Heider Chapple Flowers
Wedding Flowers: Lavender, roses, and other complementary flowers
Music/Entertainment: Musical DJs
First Dance Song: Lady Antebellum's "Can't Take My Eyes Off of You"
Invitations: Invitations by Dawn
Bride's Favorite Wedding Detail: "Wedding bands from my mom's side of the family and a family cross tied on to my bouquet. It was just very special to me and to my mother to have that piece of family history present on my wedding day."
Groom's Favorite Wedding Detail: "Our first dance together. We were a little nervous, but soon everything else just dropped away and it was just us lost in a moment."
Biggest Surprise of the Wedding: "We got married overlooking the Potomac River. While we were saying our vows, a guy floated by on a blow-up yellow horse singing 'Hello' by Lionel Richie. That was hilarious and unexpected."
Wedding Favors: "Our florist, Holly Heider Chapple, provided us with her father's popcorn, which we used as our favors. The guests were able to choose from several different flavors. It was a big hit, but sadly we didn't get to a chance to have any."
Four Words That Describe the Wedding: Beautiful, fun, memorable, perfect
Honeymoon Spot: Greece
Where They Currently Live: Alexandria, VA