After Erin Mullins met James Herbert Jr. in algebra class during their junior year of high school, she went home and told her mother that she "met a boy who was extremely nice." Erin and James developed instant crushes on one another. "At first sight I thought she was unbelievably beautiful, but after talking with her throughout class, I found out what a caring, loving, and extraordinarily intelligent person she was as well," says James, now a policy advisor, about his first impression of Erin. "I would say it was then that I knew I would one day marry her."
James kept his word. After six years together, he proposed at Alden Vineyard in Sonoma, California, where the two were on vacation. "Right before dusk, we went outside onto the patio overlooking the vineyard to have a glass of wine and enjoy the evening weather. While I was standing by the railing looking at the view, he knelt beside me on one knee," says Erin, now a teacher. "The rest is simple, he asked, and I said 'yes.'" A wedding ceremony, inspired by the couple's love for Nantucket, Massachusetts, followed 15 months later.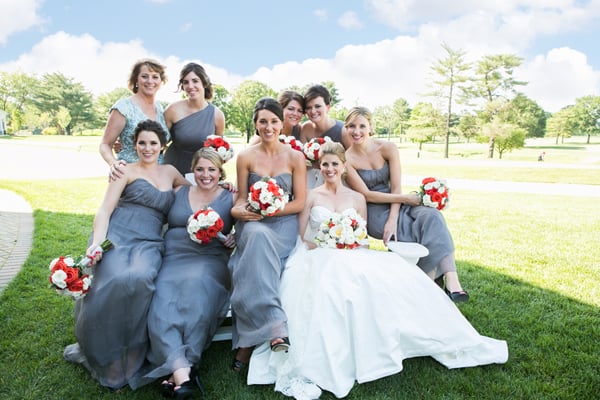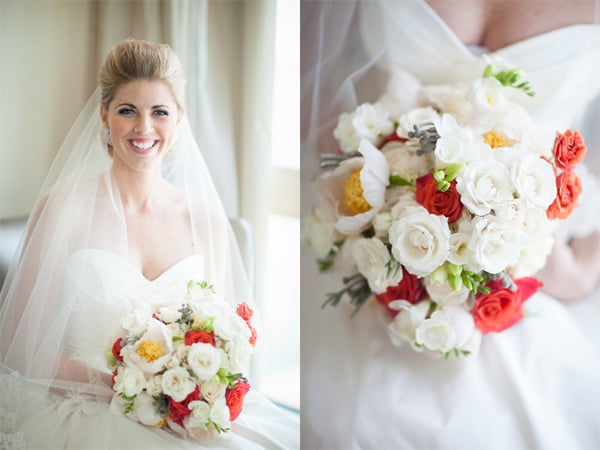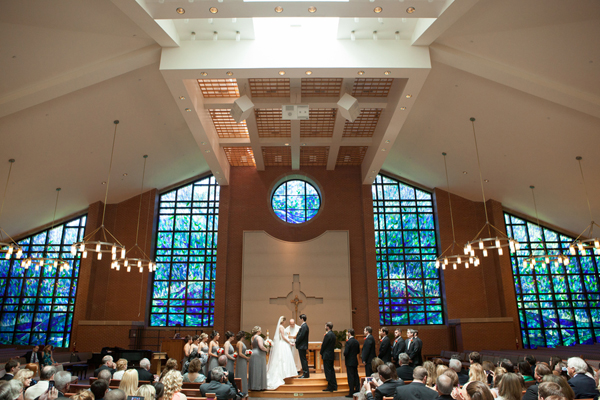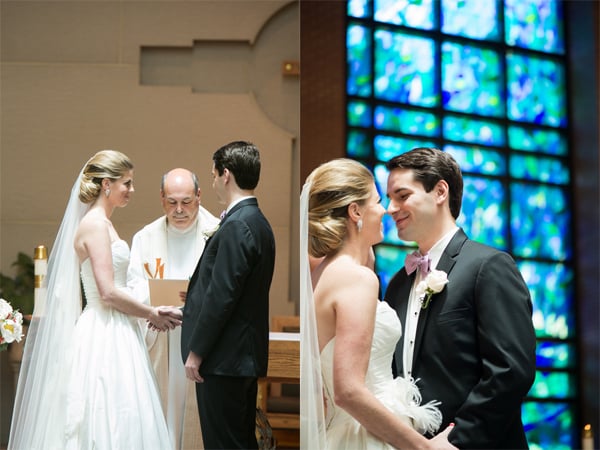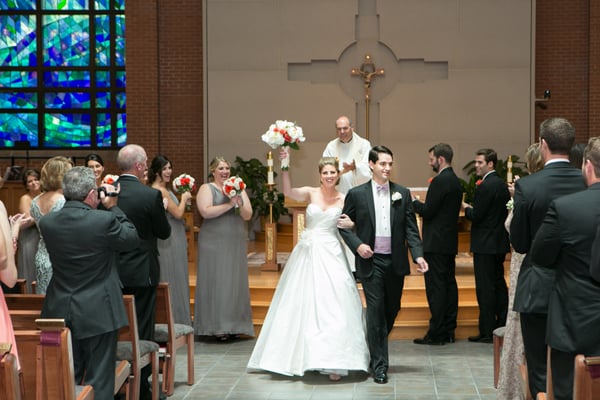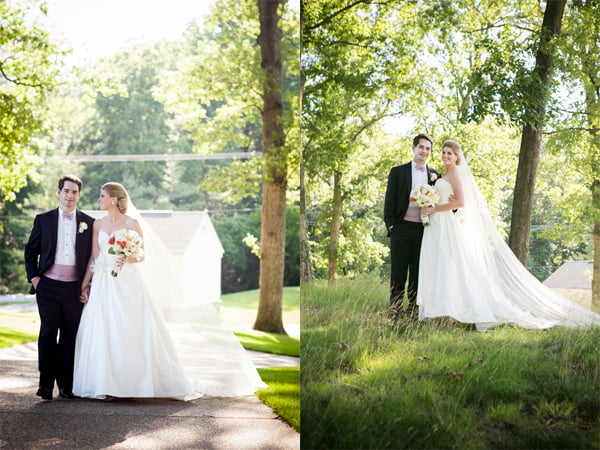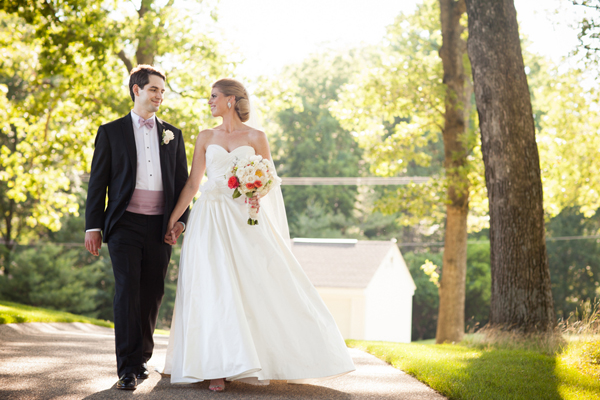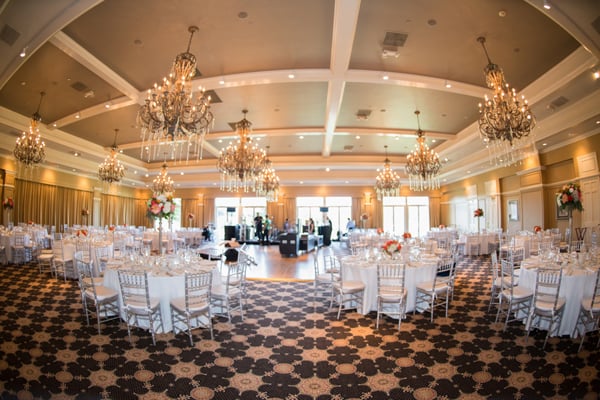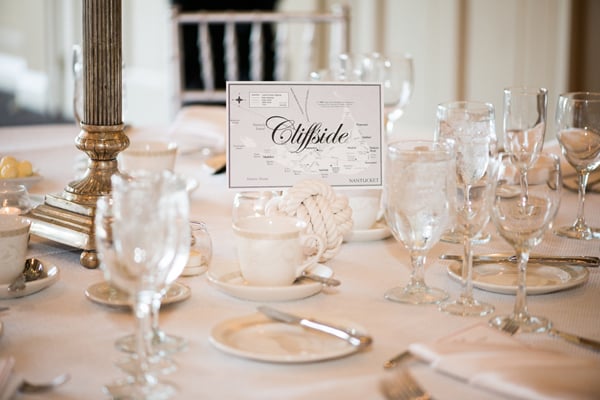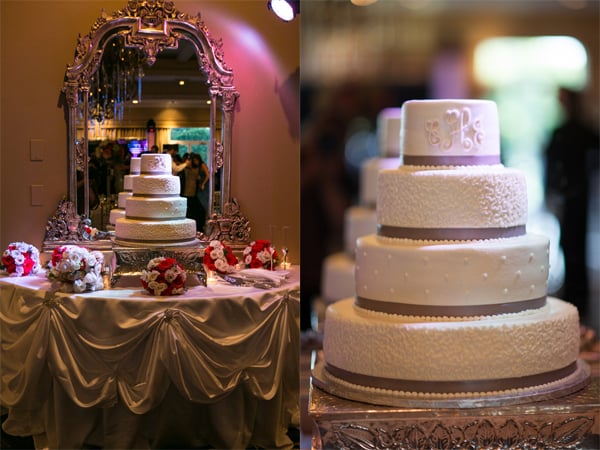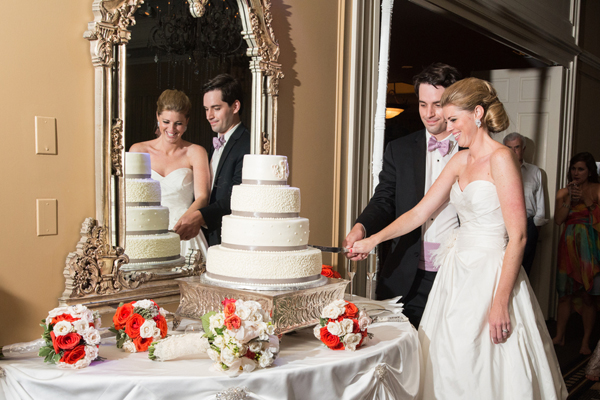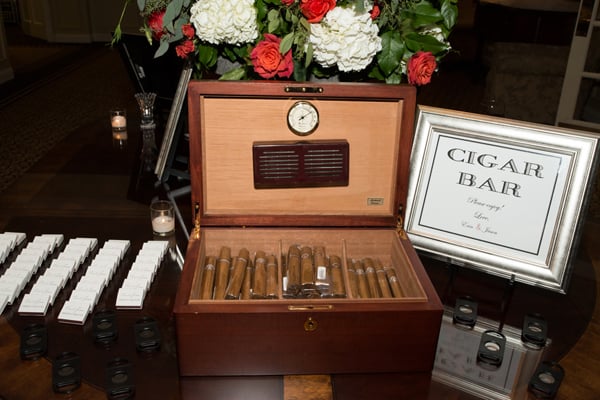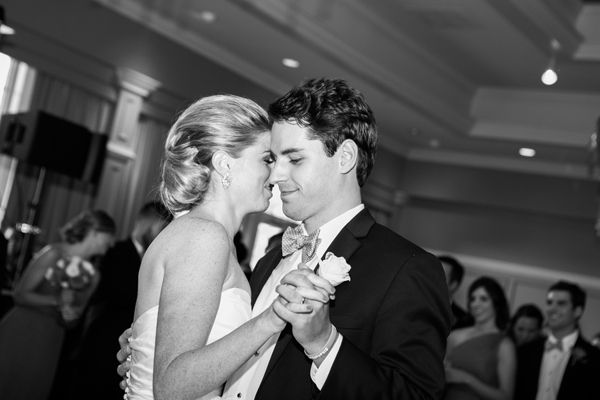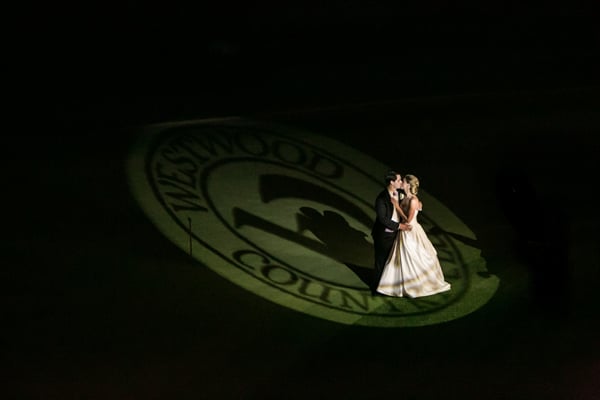 Details:
Photographer: Mary Kate McKenna Photography
Wedding Ceremony Venue: St. John Neumann Catholic Church
Wedding Reception Venue: Westwood Country Club
Event Coordinator: Dalila Dougly
Bride's Gown: Paloma Blanca, Hannelore's
Hair Dresser: Julie Flury, Jewel Hair Design
Makeup Artist: Galina Kazeem, Make up by Galina
Groom's Tux: Black by Vera Wang, Men's Wearhouse
Cake: Connie's Cake Creations
Wedding Cake Flavors: Marble cake with chocolate cream, vanilla cake with chocolate cream, and lemon cake with raspberry filling
Wedding Cocktail: Westwood Lemonade
Florist: Alison de Wit, Distinctive Floral Design
Music/Entertainment: Burnt Sienna
First Dance Song: "You Are the Best Thing" Ray LaMontagne
Invitations: The Dandelion Patch
Bride's Favorite Wedding Detail: "Seeing my handsome husband for the first time when I was walking down the aisle. All I could think about was how lucky I am that he will be in my life forever."
Groom's Favorite Wedding Detail: "Our first dance."
Biggest Surprise of the Wedding: "How quickly it all goes by."
Special decor details: "We tried to incorporate Nantucket as much as possible since we love going there and staying at James' family's house. Our tables were names of locations in Nantucket held up by nautical knots, our colors were Nantucket red and grey, the bridesmaids had Nantucket red in their flowers, and the groomsmen were all wearing Nantucket red socks."
Wedding Theme: Nantucket Formal
Four Words that Describe the Wedding: Elegant, warm, classic, lively
Honeymoon Spot: Nevis, West Indies
Where the Couple Currently Live: Rosslyn, VA.