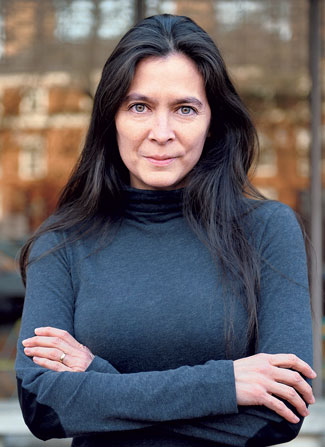 Porgy and Bess is one of the 20th century's most beloved and divisive works of art. In 1936, it was the first show to play to a desegregated audience at DC's National Theatre after protests by cast members Anne Brown and Todd Duncan, and though it fell out of favor in the '60s and '70s because of concerns about its portrayal of African-Americans, it's now generally considered the first great American opera.
The composer/lyricist team of George and Ira Gershwin worked with author DuBose Heyward on the tale of a crippled man who falls in love with a drug-addicted woman in a South Carolina tenement. Director Diane Paulus and playwright Suzan Lori-Parks's adaptation, The Gershwins' Porgy and Bess, comes to the National December 25 through 29 after winning two Tonys for its Broadway run—as well as provoking the ire of Stephen Sondheim, who, before previews had started, described the dramatically beefed-up production as "dismaying" in a letter to the New York Times.
Paulus—artistic director of the American Repertory Theater in Cambridge, Massachusetts—says the controversy proved how powerful Porgy is. She started work on the show in 2010 after being approached by the Gershwin estate to helm a revival that would be a musical, not an opera, and that would flesh out the characters and strengthen the plot. "That was the departure point for me, that we weren't there to portray stereotypes," Paulus says. "Every performer was asked to bring every ounce of their humanity to their roles, along with researching their history and what it would have been like to live on Catfish Row in the late 1930s in South Carolina."
Paulus's version replaces sung recitative with spoken dialogue and trims the show to 2½ hours. "It is simple to the point of primal," wrote Ben Brantley of the Times while praising the stars for drawing out the show's tempestuous emotions. Says Paulus: "That's the job of theater—to plumb the depths of emotion and truth. Porgy gives you such a rich, complicated story of love and self-acceptance and what it means to survive."
The Washington run is notable for other reasons. Alicia Hall Moran, who plays Bess, is married to pianist Jason Moran, the Kennedy Center's artistic adviser for jazz, and Sumayya Ali (Clara) is a graduate of DC's Duke Ellington School.
For the whole creative team, bringing the show to the National—under new management and enjoying a return to its roots as a Broadway-tryout house—feels like paying tribute to Brown and Duncan and their efforts to make Porgy accessible to everyone. Says Paulus: "We stand on their shoulders."
The Gershwins' Porgy and Bess, December 25 through 29 at the National Theatre. Tickets ($48 to $98) available at thenationaldc.org.
This article appears in the December 2013 issue of Washingtonian.