1. Shopping Marathon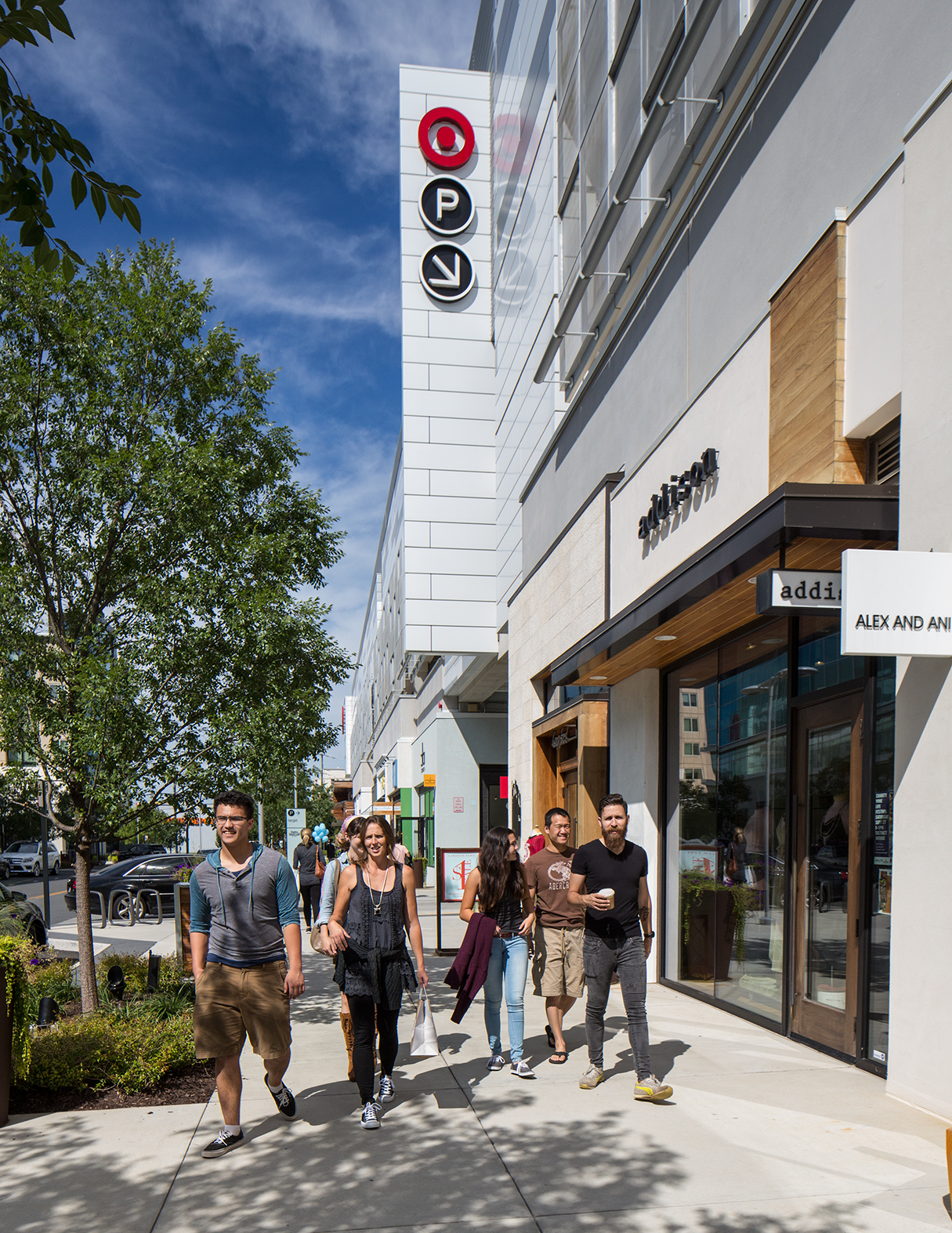 Revitalized old downtown or brand-new suburban shopping center? It can be hard to tell at the Mosaic district (703-992-7765), Northern Virginia's most talked-about retail development.
You'll likely want to fuel up before the spending begins. Grab an early, healthy lunch at True Food Kitchen (2910 District Ave., Suite 170; 571-326-1616), where organic and vegetarian-friendly meals are paired with fresh juices. Then make Anthom (2910 District Ave., Suite 150; 877-747-1776) your first shopping stop. The boutique is known for minimalist designs from under-the-radar labels, and if you can catch them in the store, don't be afraid to ask fashion bloggers turned shop owners Carla Cabrera, Ashley Turchin, and Marshall Johnson for styling advice.
Across the street, womenswear designer Erika Schrieber and jeweler Sophie Blake have turned an all-white space into a chic pop-up shop for their brands (2905 District Ave., Suite 110; 571-418-1105)—a can't-miss if you like clean silhouettes and baubles with edge.
Take 5 Boutique (2905 District Ave., Suite 125; 301-500-0132) infuses power-dressing essentials with bold colors and interesting shapes. Prices run steep, but pieces from brands including Roman are as unusual as they are versatile. Big event coming up? Schedule an Evening Star appointment, which includes hair and makeup styling along with an outfit consultation.
For a midafternoon pick-me-up, break for an affogato at the coffee-and-gelato shop Dolcezza (2905 District Ave.; 703-992-8701), then finish up your outing at trusty standbys South Moon Under (2905 District Ave., Suite 150; 703-712-8980), Anthropologie (2910 District Ave., Suite 100; 703-992-9900), Lou Lou (2910 District Ave., Suite 130; 703-992-9705), and Neiman Marcus Last Call (2905 District Ave., Suite 100; 703-992-6611).
Thrift-shoppers should squeeze in a visit to Unique (2956 Gallows Rd.; 703-992-6569), the gigantic used-clothing shop in nearby Fairfax Plaza. Prepare to do some digging no matter what you're after, but you won't come away empty-handed—we recently scooped up a Patagonia fleece for $8.
A quick drive down I-66 lands you at Fairfax Corner (4100 Monument Corner Dr.), with a mix of local and national shops, including Belle Mode Intimates (11889 Grand Commons Ave.; 703-543-4737), known for an impressive selection of bra sizes ranging from 28AA to 50K. Undeniable Boutique (11891 Grand Commons Ave.; 703-327-4417) is the place for brightly patterned dresses and tops with international flair. And you'll shop the closets of NoVa's best-appointed women at the upscale consignment store Chic Envy (11893 Grand Commons Ave.; 703-268-5228). Expect luxury items such as Louis Vuitton handbags and Christian Louboutin pumps.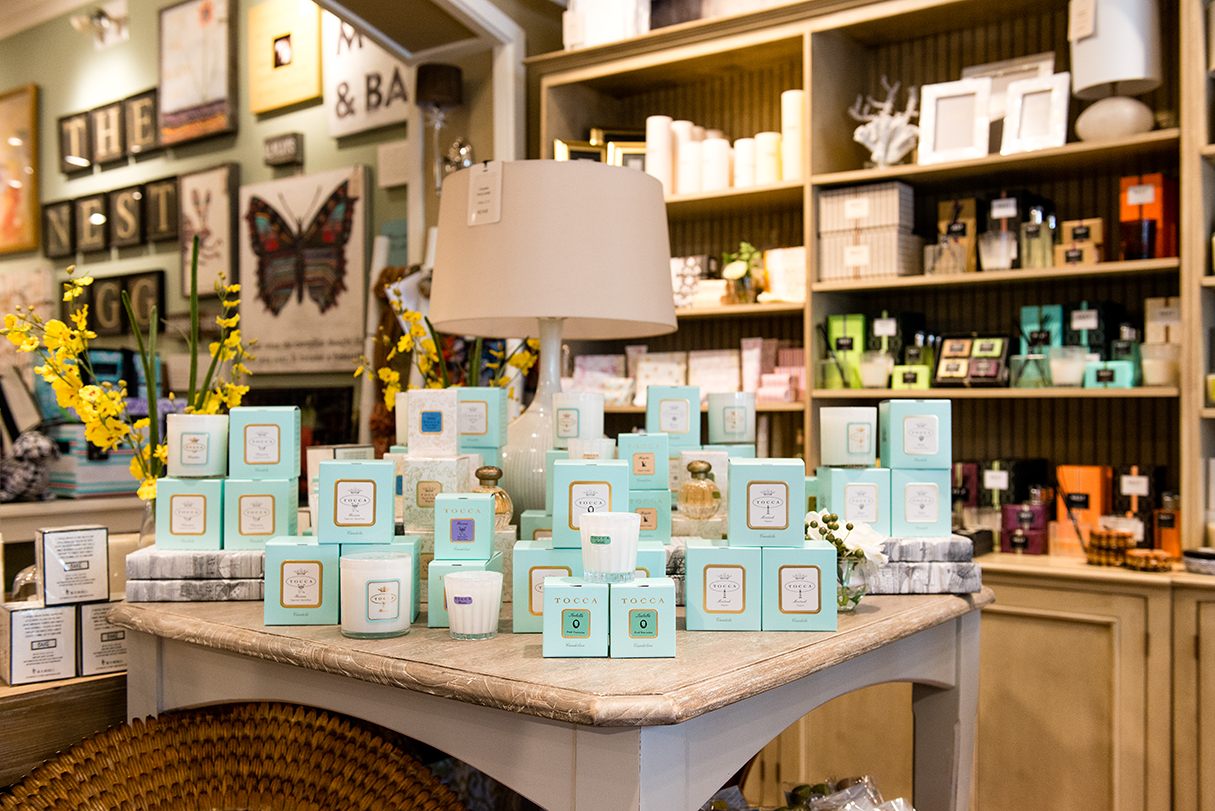 Fairfax Corner also boasts the county's only outpost of high-end bath-and-beauty-product purveyor Bluemercury (11945-C Grand Commons Ave.; 703-988-9500), which carries lines such as Bumble and Bumble, Deborah Lippmann, and Laura Mercier. You can score sophisticated home goods at the Nest Egg (11940 Grand Commons Ave.; 703-988-0944), where furniture in the 4,000-square-foot showroom is mostly transitional. The sizable kids' section in back is filled with fun nursery finds.
You can get an end-of-the-day sugar fix just steps away at Cupcakes Actually (11944 Grand Commons Ave.; 571-522-6315). Don't miss the banana cake with peanut-butter-buttercream "OMG" flavor.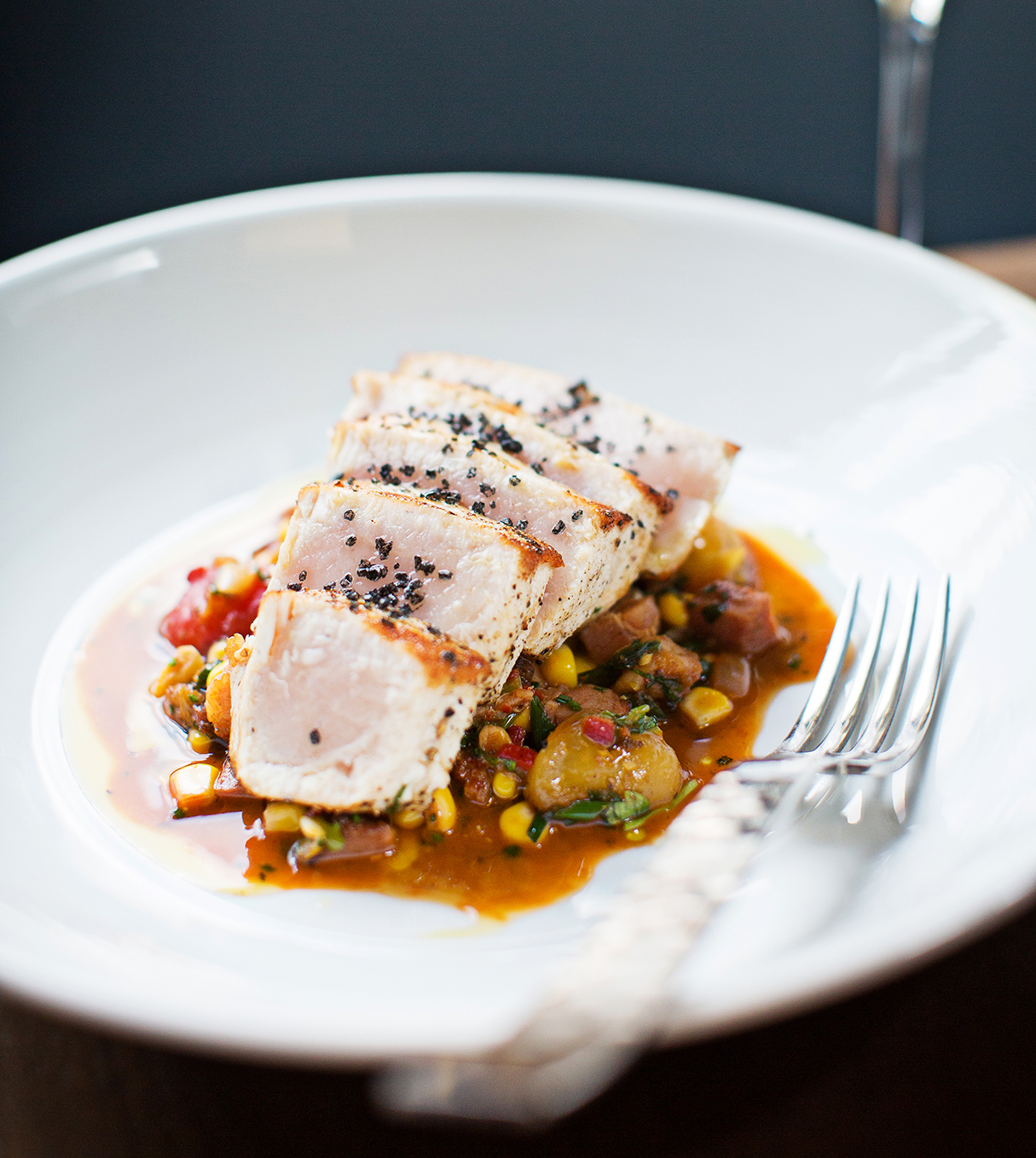 Craving something more substantial? Wind back to the Mosaic district for dinner. Chef RJ Cooper's Gypsy Soul (8296 Glass Alley; 703-992-0933) is one of the buzzier options, with a menu focused on classic and contemporary American fare. You'll have a satisfying meal at B Side (8298 Glass Alley; 703-676-3550), too, but the real reason to go is to imbibe. The beer, wine, and cocktail menus are curated by local bar experts Greg Engert, Brent Kroll, and Jeff Faile.
2. Travel back in time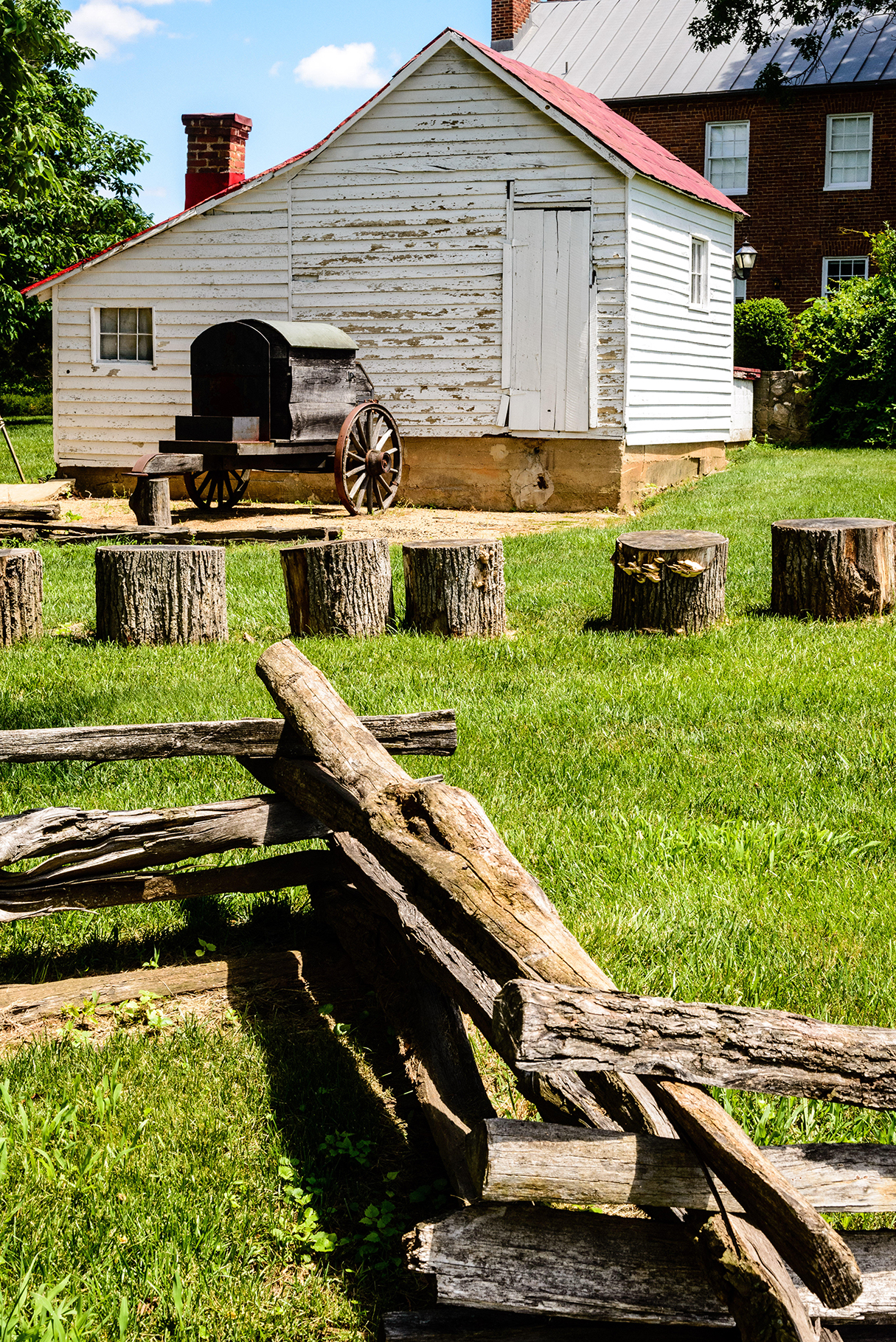 The red-brick house on historic Fairfax's Chain Bridge Road might seem unremarkable at first. A hundred fifty years ago, however, some serious drama unfolded inside. Now occupied by offices and art studios, the three-floor structure was once home to Antonia Ford, a merchant's daughter who was imprisoned as a Confederate spy. After her release, she was courted by a Union major who had known her before she was captured. When the couple married, they catapulted the home—the Ford Building (3977 Chain Bridge Rd.)—to Civil War fame.
Such juicy history makes the building a fun place to begin your day—though you can anticipate hearing fascinating stories throughout historic Fairfax, a six-block quadrant of land bounded by North Street and Sager Avenue between West and East streets.
Locals are passionate about the area's role in American history, and it's clear why at the Historic Blenheim and Civil War Interpretive Center (3610 Old Lee Hwy.; 703-591-0560), a 12-acre property anchored by a gallery space and antebellum home.
Between 1862 and 1863, hundreds of Union soldiers made their way through the house; 119 of them signed its walls. If you call ahead, you can arrange a tour of the first floor. But you'll find the best stuff in the gallery space, where a self-guided tour takes you through a life-size replica of the attic while telling of the trials of being a soldier. (The second floor and attic are undergoing repairs and aren't accessible to visitors.)
Walk a mile down from Blenheim and you'll encounter an old schoolhouse, now the Fairfax Museum & Visitor Center (10209 Main St.; 703-385-8414). It boasts an exhibit of Civil War drawings by Edwin Forbes as well as a chronicle of the city's history, dating to the pre-Colonial era. In summer, the museum offers 90-minute walking tours; the journey features tidbits of history you might otherwise overlook, including a yarn about the jail that burned down in 1884.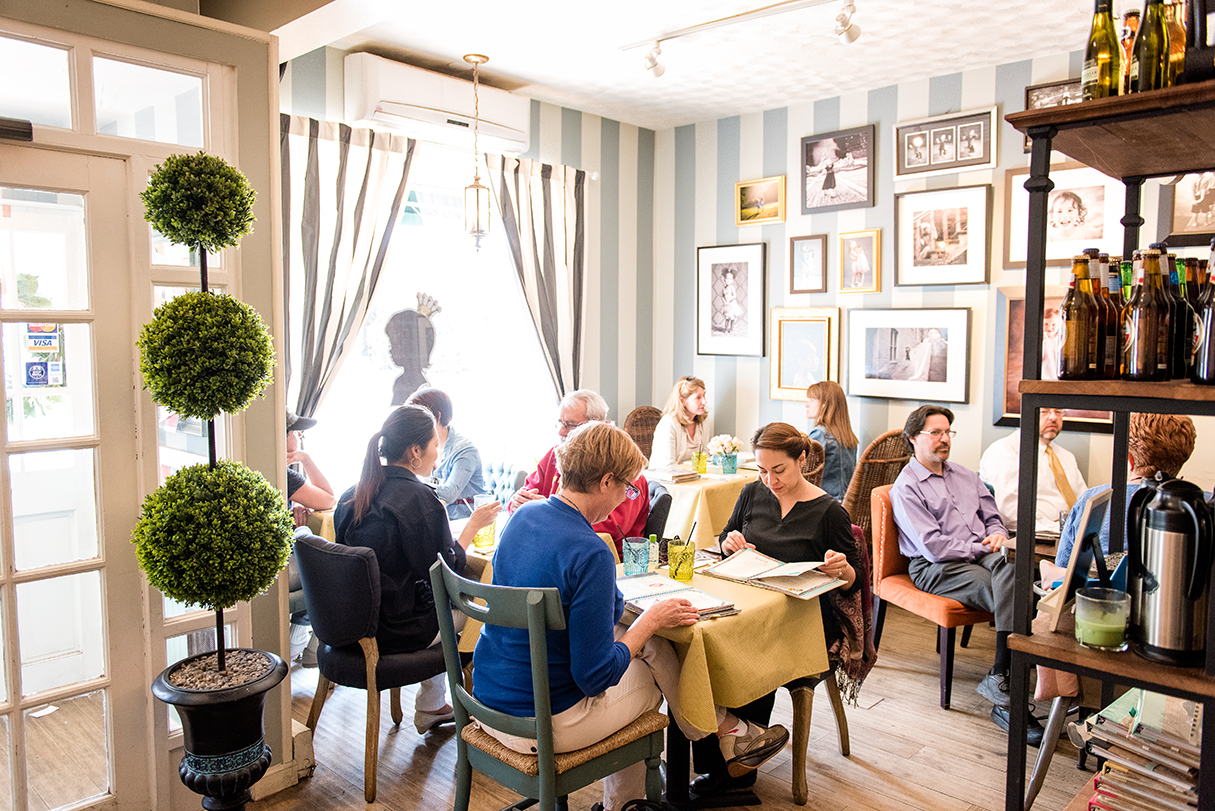 If you're getting hungry, take a short walk to Sisters Thai (4004 University Dr.; 703-267-9619). The regular menu features dishes like drunken noodles and pad see ew, but be sure to look at the separate Thai street-food menu of stir-fried pork belly and Chinese broccoli or spicy Jungle Curry. The nearby cafe De Clieu Coffee & Sandwiches (10389-B Main St.; 703-591-0309) makes for another good lunch option, offering hot sandwiches as well as a selection of ice cream, including a Nutella flavor.
From there, it's a short trek to the Ratcliffe-Allison House (10386 Main St.; 703-385-8414), the oldest private residence in town. Built in 1812, the original structure—a 16-by-20-foot shoemaker's workshop—still has its original mantle, floors, and beams. A second story was built 12 years later.
The last stop is the Historic Fairfax Courthouse (4000 Chain Bridge Rd.; 703-246-4168), a white, cavernous room much like the one in To Kill a Mockingbird. Considered the most historic building in Fairfax City, the structure served as a commissary for Union soldiers. Check out the Civil War rule book, a notebook in which bored officers doodled images of animals doing things best described with barracks-room language. George Washington's handwritten, 29-page will is kept on the premises, too. The Marr Monument, also on the property, is a tribute to John Quincy Marr, the first Confederate officer killed in the Civil War.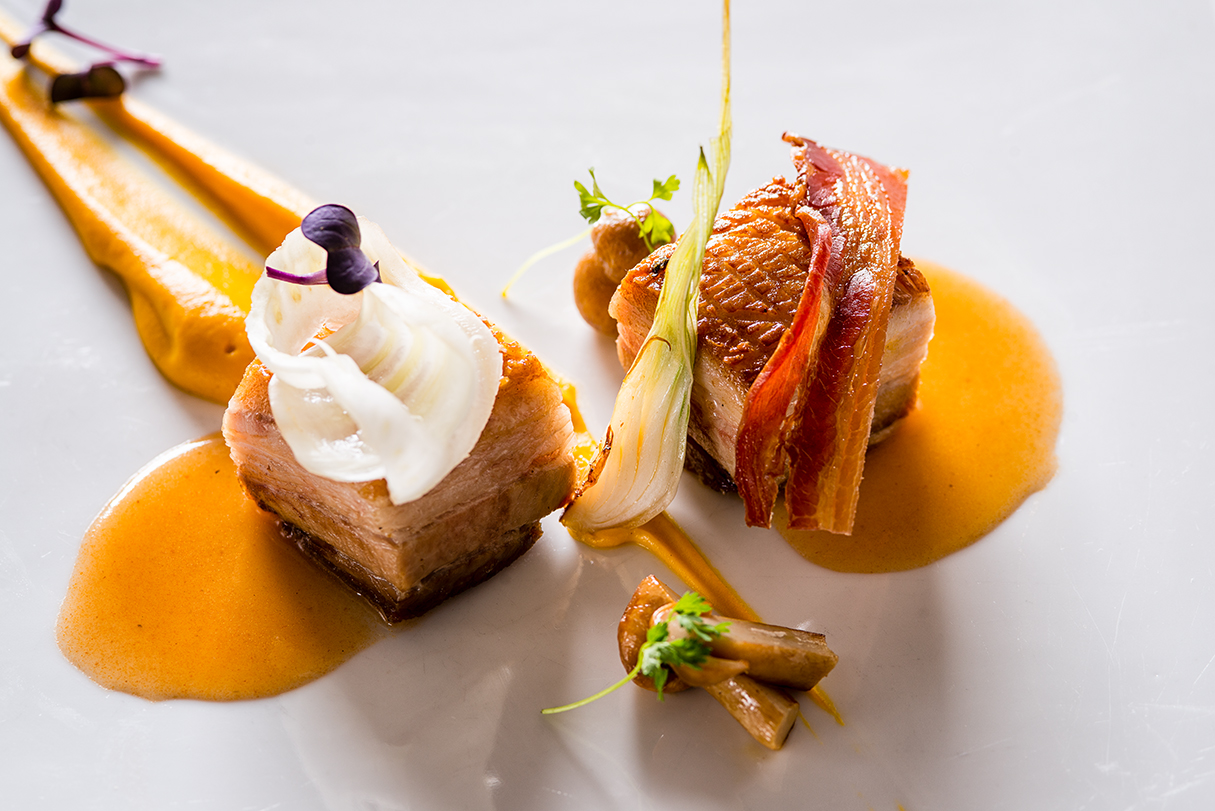 Find dinner across the street at Villa Mozart (4009 Chain Bridge Rd.; 703-691-4747), a modern-Italian restaurant offering a $39 three-course tasting menu with fresh pastas such as rye ravioli and sweetbread-filled tortelloni. Or venture over to the Wine House (3950 University Dr., Suite 212; 703-352-2211) for meat-and-cheese plates paired with one of many wines priced at less than $30 per bottle. For something more casual, try Al-Maza (10427 North St.; 703-865-8401), a Mediterranean kitchen serving a chicken koftathat pairs well with cold Almaza, a Lebanese Pilsner so light you might want to finish your day with more than one.
3. Fun with the kids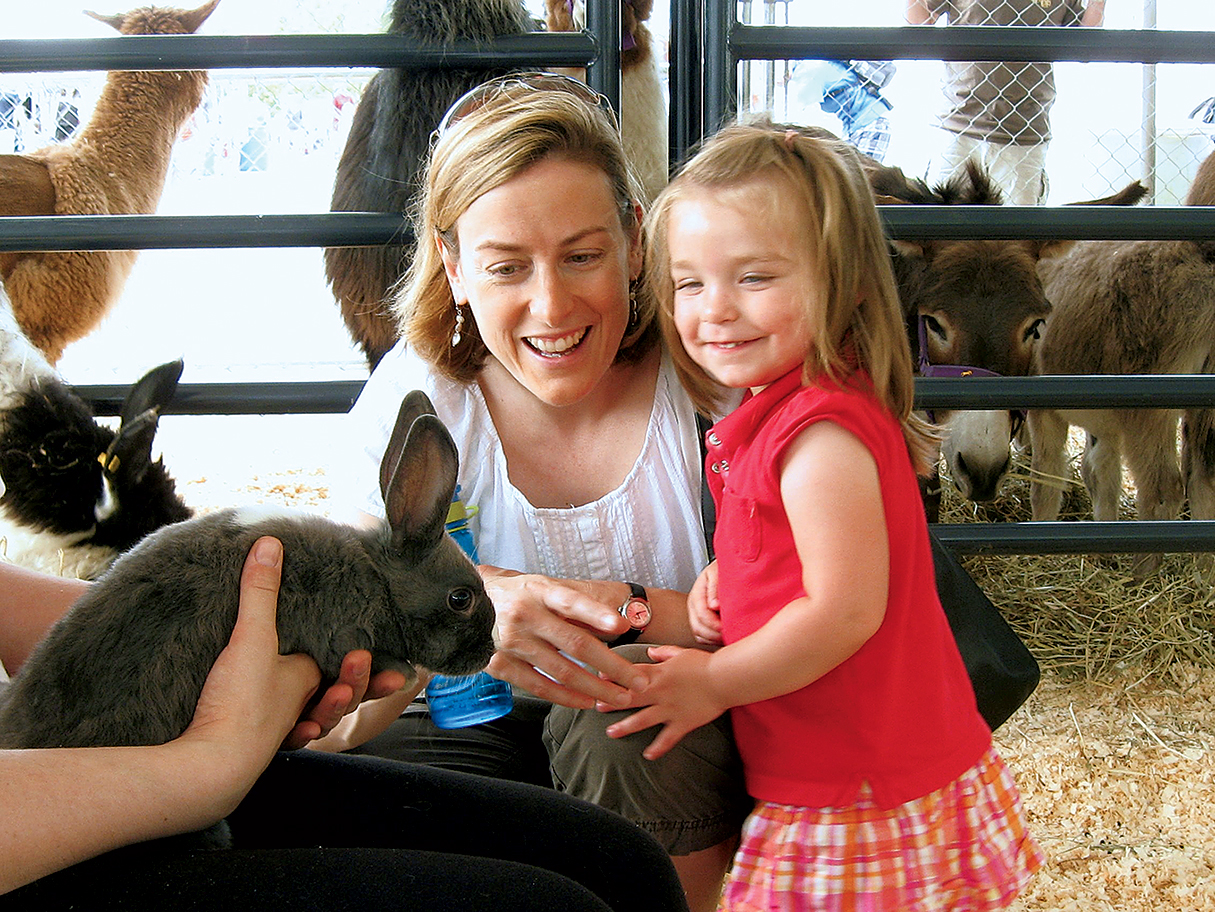 You might be in the mood for a little caffeine before kicking off your activity-packed day. At Fairfax Corner, grab a cup at Peet's Coffee & Tea (11947 Grand Commons Ave.; 571-281-2593). On a warm day, you can enjoy it while letting the kids scamper through the interactive fountain on the plaza.
Stick around for a midmorning performance on the plaza's stage as part of the Little Tots series, which takes place every other Wednesday through August 19. On June 10, marine biologists bring live aquatic animals to the stage for a lesson on sea life, and on June 24, singer/songwriter Kidsinger Jim entertains with family-friendly tunes.
If you can't make it for one of the Wednesday performances, try Color Me Mine (4209 Fairfax Corner Ave.; 703-803-7246) for pottery painting. You pick a piece from the selection of mugs, plates, bowls, and other ceramics and get to create your own work of art.
For educational fun, head across the highway to Fair Oaks Mall, where the Children's Science Center Lab (703-648-3130) opens in June, featuring interactive exhibits designed to engage kids in the so-called STEM fields: science, technology, engineering, and mathematics. The lab is the first phase of an effort to improve Northern Virginia's focus on STEM—a fuller Children's Science Center museum is set to open in 2020 near Dulles Airport.
After using all that brain power, it'll be time for lunch. Direct the squad back to the car for a five-minute ride to Fairfax Towne Center, where Chutzpah (703-385-8883) can fill any rumbling tummies. The New York-style deli has a kids' menu with all the staples: cheeseburger, chicken tenders, grilled cheese, and pasta for $6 each, as well as soups, salads, and sandwiches for those with a more mature palate.
Once the fries are finished, burn off some energy at Van Dyck Park (3720 Old Lee Hwy.), just over a ten-minute drive east. Pack your tennis racquets and play a match on the courts, or let the kids conquer the playground or walking trail.
When it's time for an afternoon break, stop into Sugar Mama's Ice Cream (11208 Lee Hwy.; 703-272-8797), which serves handmade, all-natural scoops. You'll find the usual chocolate, strawberry, and mint chocolate chip along with specialties such as coconut chocolate crunch, apple pie, and white-chocolate raspberry.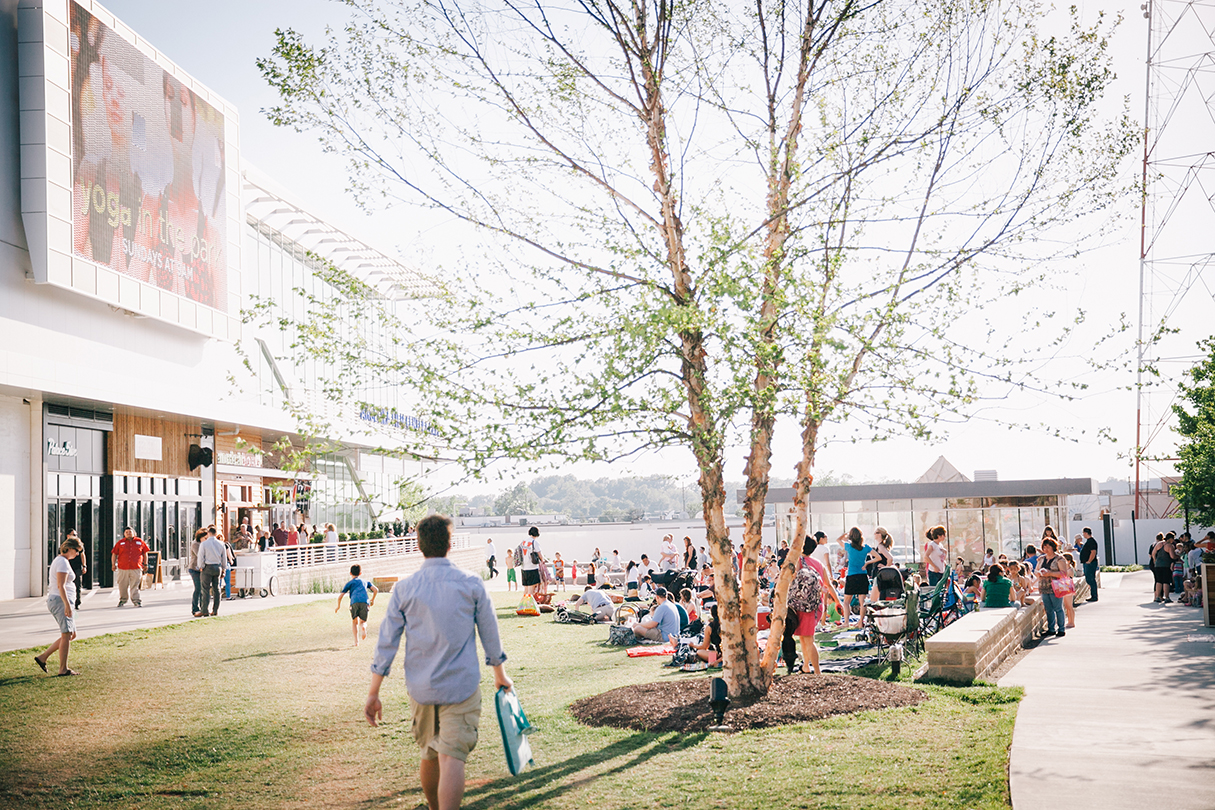 Wind down with a movie at the Angelika Film Center & Cafe at Mosaic (2911 District Ave.; 571-512-3301). Friday nights at 7 throughout the summer, spread a picnic blanket in the Mosaic district's Strawberry Park, just outside the Angelika, for a free kid-appropriate film. Mosaic has family-friendly activities at other times, too, including Angelika's Crybaby Matinee, Mondays at 11 am, when the lights are kept dim and the volume low for parents and infants to attend comfortably, and Stories from Strawberry Park, Tuesdays 10 to 11 am, when performers tell interactive tales for ages ten and younger.
If you're looking for dinner, Mosaic's Matchbox (2911 District Ave., Suite 120; 571-395-4869), with satisfying pizzas and mini-burgers, is a safe bet for all. Or, back at Fair Oaks Mall, Chuy's (11219 Lee Hwy.; 703-364-5933) dishes up big portions of Tex-Mex classics. Kids will get a kick out of the nacho bar stashed inside a car's trunk.
An especially good time to visit is during the three-day Celebrate Fairfax festival (Fairfax County Government Center, 12000 Government Center Pkwy.), June 5 through 7, featuring performances by 3 Doors Down and the Amish Outlaws as well as a petting zoo, a county-wide karaoke championship, carnival rides, a train ride, and lots of sugary, greasy fair foods that'll taste like childhood no matter your age.
Fashion editor Sarah Zlotnick can be reached at szlotnick@washingtonian.com, Twitter, and Instagram.
Arts editor Emily Codik can be reached at ecodik@washingtonian.com and Twitter.
Assistant fashion editor Caroline Cunningham can be reached at ccunningham@washingtonian.com, Twitter, and Instagram.

This article appears in our June 2015 issue of Washingtonian.