The window between "I Do" and "Let's Boogie" sets the tone for your reception. (It also occupies guests while the wedding party poses for portraits.) Make it memorable by keeping it to one hour—and by including these must-have ingredients.
Two Signature Drinks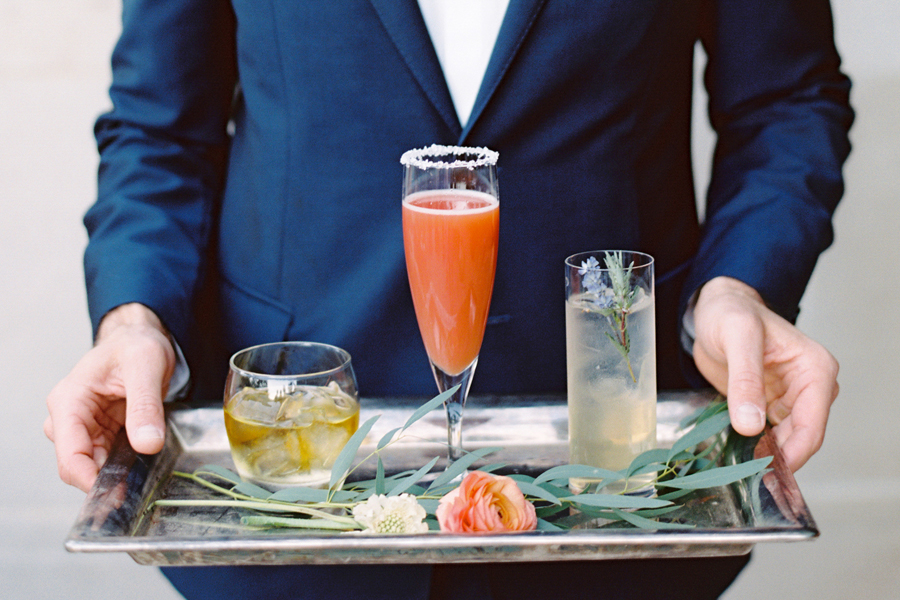 Work with your caterer or bartender on cocktails that represent you and your partner. They can be based on your go-to "usuals" or shared special memories. Plan on 1½ drinks per guest (save money by opting for a less expensive base liquor), and pick at least one concoction that can be served sans alcohol. Also know that your drinks don't have to be complementary. "Part of being a couple is that you are different," says Jennifer McDivitt, private dining manager for Poste Moderne Brasserie. "You get to have your own tastes."
Related: Two Killer Signature Cocktail Recipes for Your Wedding
Several Social Butterflies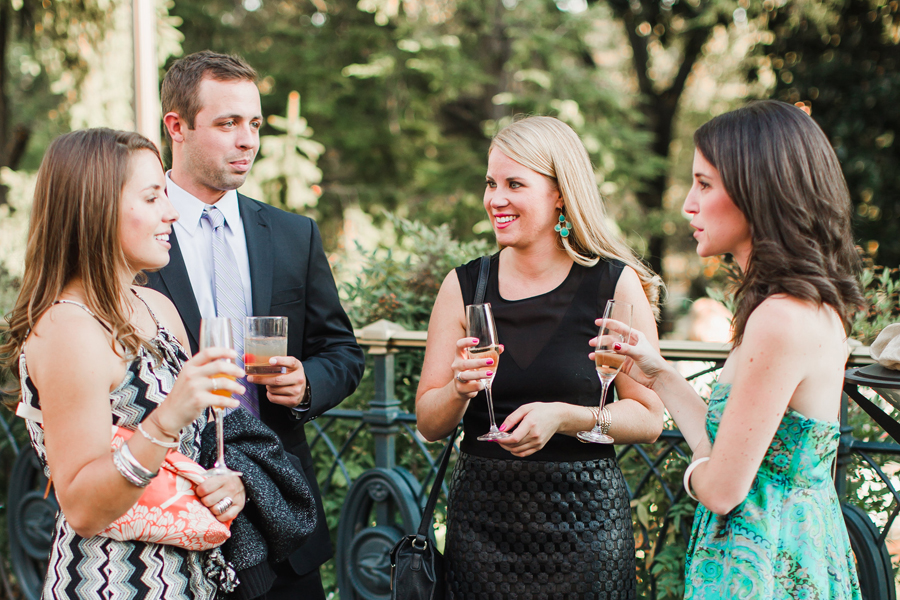 Ask a few guests to facilitate mingling. Laura Weatherly of Engaging Affairs suggests designating one or two people from each social group to lead the way, or providing a lighthearted game like "guest bingo" to break the ice.
One Amazing Space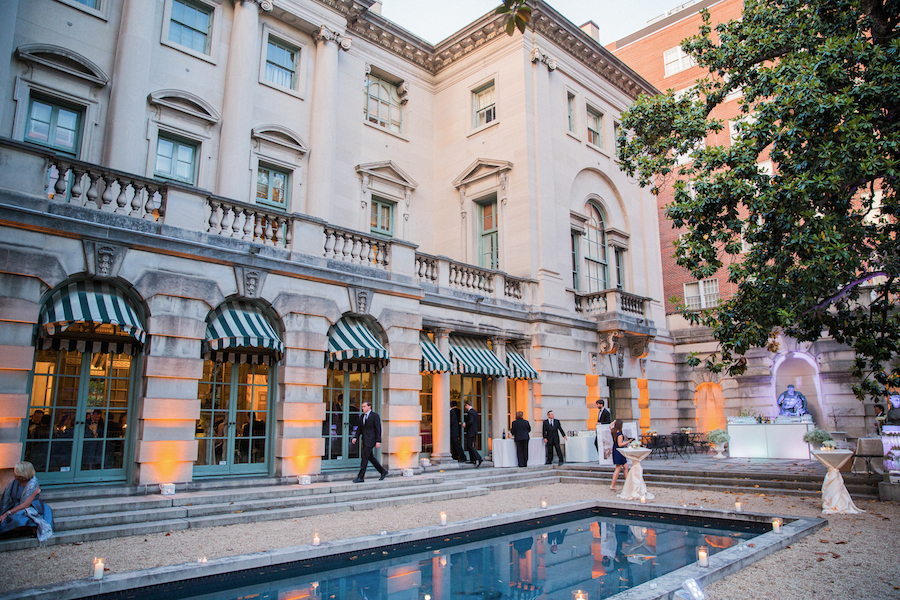 Scout your venue for an area specifically reserved for cocktail hour. Separating the gathering from the ceremony and reception spaces lets setup happen without interference and gives guests a chance to visit with those they won't be seated with at dinner.
A Dash of Personalization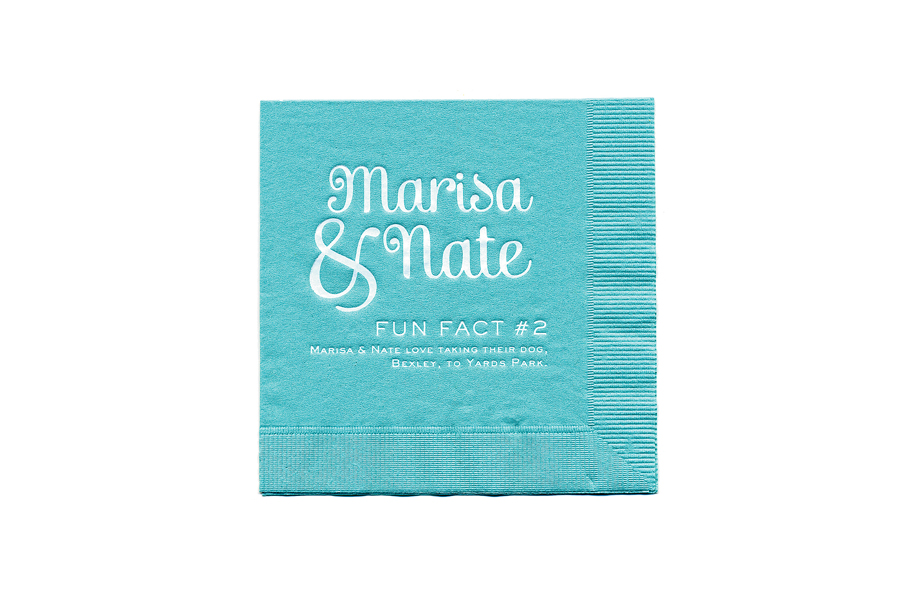 Your marriage is the topic on everyone's lips! Fuel the conversation with fun fact cocktail napkins that highlight the unique details of your love.
Three Seating Clusters
Guests need something to congregate around—plan on one high-top cocktail table per ten people. Beyond that, clusters of lounge-style seating encourage more intimate socializing—provided you don't go overboard. "Three furniture groupings for an event of 150 to 200 guests is plenty," says Paisley & Jade co-owner Perkins Morgan.
Five Small Bites Per Guest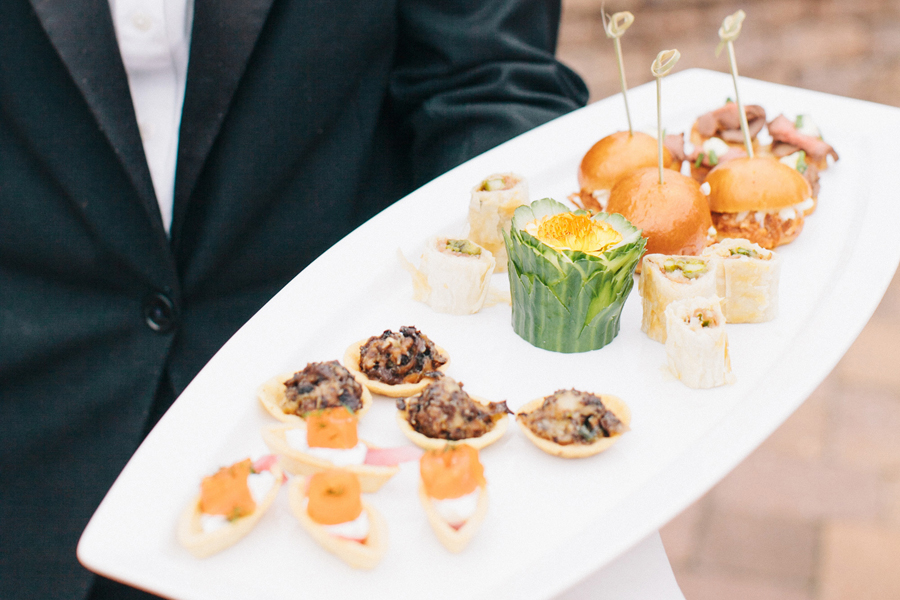 To cut costs on appetizers, Purple Onion Catering Company's Joanie Rylander recommends setting less expensive items that will be consumed in larger quantities(cheese displays, crudité and dips) on buffet tables and having waitstaff pass around the pricier options. Make sure at least 20 percent of the food is meatless, and think seasonally about the menu to ensure the highest-quality ingredients.
60 Minutes of Lawn Games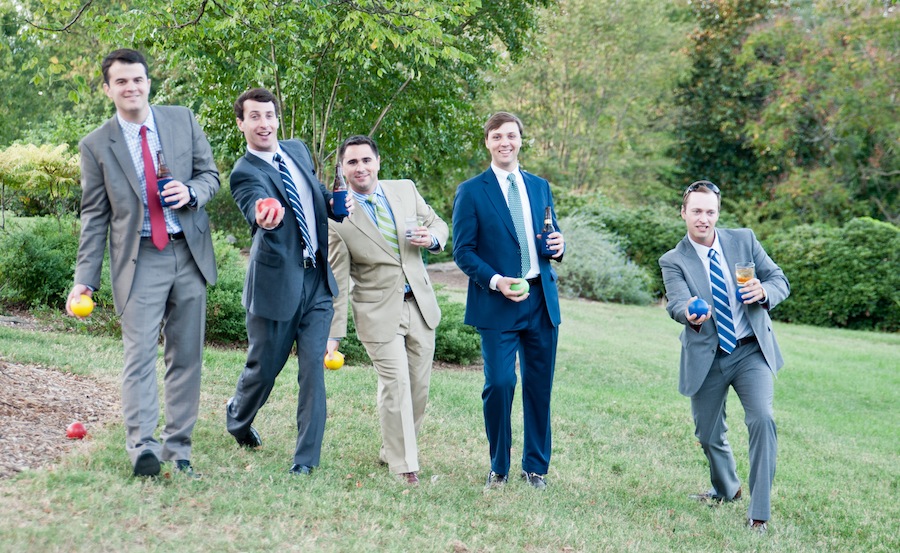 Bring guests together after an outdoor ceremony with cornhole, croquet, or an oversized Jenga set. Ashlee Virginia Gilligan of Ashlee Virginia Events recommends offering two different games, and putting them away once cocktail hour ends. "You don't want the wedding to feel like a carnival," she says. "Attention should be on the couple and the flow of the event."
Music to Set the Mood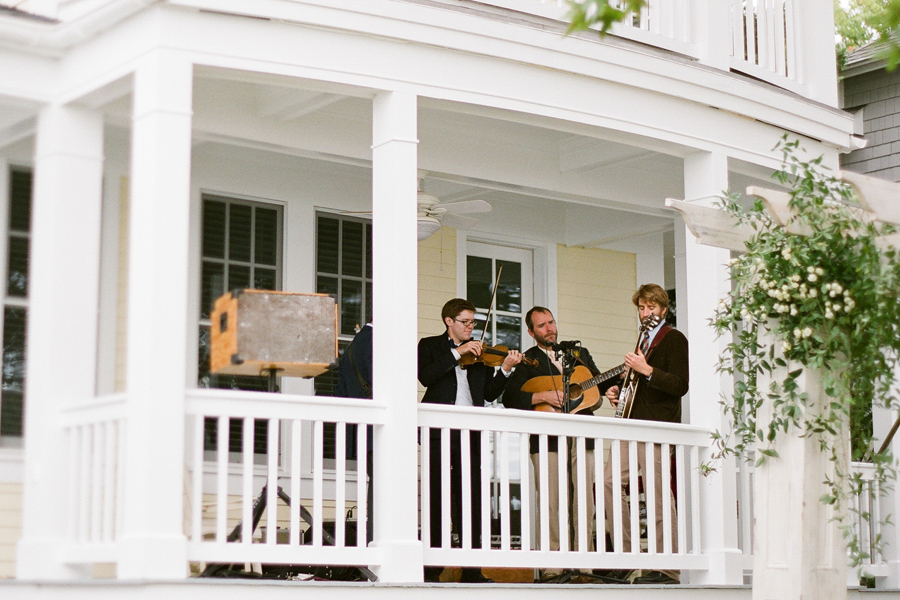 A change in soundtrack will kick-start the evening, but you don't need to hire a separate musical act. "If you're having a full band for the reception, use an instrumental duo or trio from the band for your cocktail hour," says Gretchen Clements, senior production coordinator for Élan Artists. If your vows and cocktail hour are at the same venue, she recommends keeping the same musicians for both. Ask them to play more contemporary songs after the ceremony.
Dozens of Well-Wishes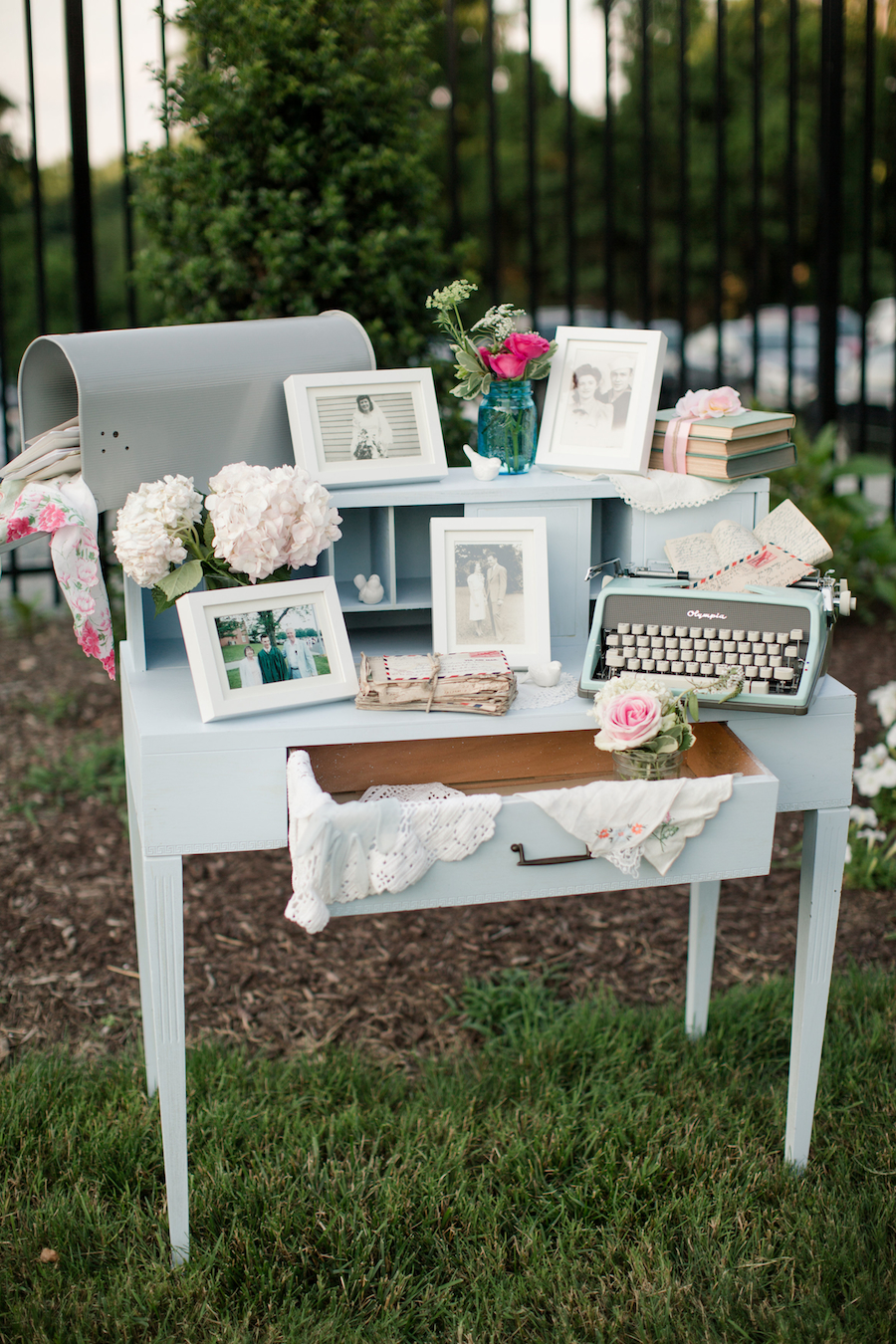 Include your guest book on a memory table clustered with snapshots from your relationship, and don't be afraid to get creative with how partygoers express themselves. "Have guests sign postcards from places you've traveled together, or ask for marriage advice on note cards that can be put away until your first anniversary," suggests Julie Savage-Parekh of Strawberry Milk Events & Styling. Another idea: Ask guests to sign a framed picture or object for display in your home.
Ready to start planning your cocktail hour? Find the perfect caterer to supply the small bites and cocktails on our list of recommended vendors.