Our Washingtonian Recommends lists bring you the best places to eat, drink, and be entertained—all selected by Washingtonian editors.
Although foods such as Carolina barbecue, samosas, and edamame have trickled down to places like the Cheesecake Factory, some regional dishes and delicacies remain hard to find.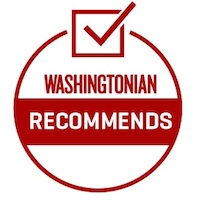 Here are eight items available at one place in town—and one place only.
Grasshopper Tacos at Oyamel
The critters are imported from Oaxaca, where, along with ants and crickets, they're a commonly munched snack. At Oyamel, they're sautéed with shallots and tequila, then bundled with guacamole into corn tortillas. 401 Seventh St., NW; 202-628-1005.
The delicately flavored ingredient otherwise known as sperm shows up from time to time each winter at this sushi spot. "The stars have to align for us to get it," says owner Daisuke Utagawa, because not many American fishmongers know to conserve cod milt. Look for it steamed and served cold with ponzu, or fried kara-age style. 5455 Wisconsin Ave., Chevy Chase; 301-961-1644.
Ebelskiver at Domku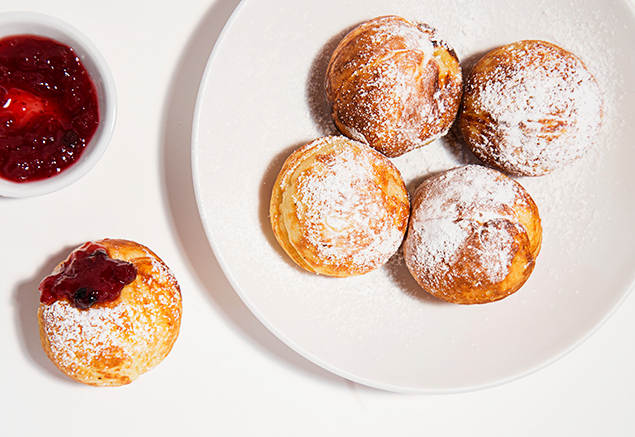 These orb-shaped pancakes made in specially molded skillets and dusted with powdered sugar are a common Christmas dish in Denmark. Around here, you'll find them on weekends at this Scandinavian/Eastern European place in Petworth. 821 Upshur St., NW; 202-722-7475.
Sonoran-Style Hot Dog at DC-3
A fatter, breadier bun and a bacon-wrapped frank set this snack, popular in Tucson and Phoenix, apart from its East Coast street-cart cousins. It's finished with jalapeño relish, mustard, pinto beans, and chopped tomato and onion. 423 Eighth St., SE; 202-546-1935.
RELATED: Are you an adventurous eater? Take our quiz to find out.
"Laotian caviar" is what owner Seng Luangrath calls the slightly sour and milky-tasting insect ova she imports May through September (Thailand's rainy season). You'll find them in omelets, atop steamed blue catfish, and tossed into a salad with chilies, fish sauce, and snake beans. 3462 14th St., NW; 202-387-5426.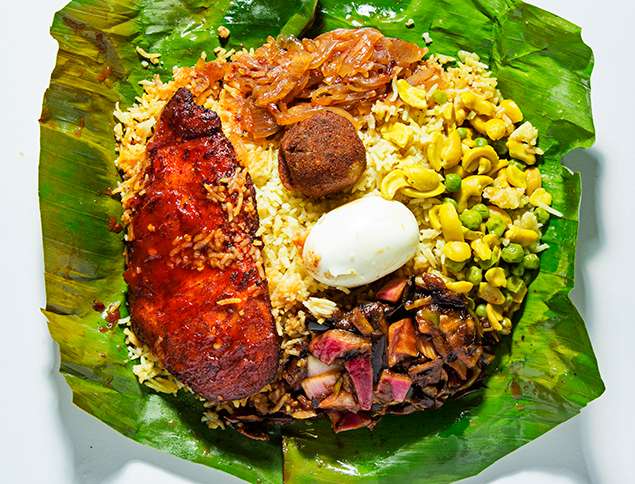 Sri Lanka's answer to "everything but the kitchen sink" is this dish, an entire meal—including lamb, pork, or chicken plus rice, caramelized onions, cashew curry, plantains, fried fish, eggplant, and hard-boiled egg—compacted into a banana leaf and baked. 5014 Connecticut Ave., NW; 202-506-7554.
Spiedie Sandwich at Bada Bing
If you've ever been to Binghamton, New York, chances are you've had the "spiedie" sauce—basically, Italian dressing—that acts as a marinade for any number of meats. Bada Bing food truck serves grilled chicken or pork on hoagie rolls either plain or with nontraditional toppings like chipotle mayo. Truck location on Twitter.
One of the showpiece offerings at this Ballston kitchen, helmed by Uzbek native (and former Uzbekistan Embassy chef) Bakhtiyor Rakhmatullaev, is a rendition of his home country's national dish—rice made with lamb, carrots, chickpeas, and raisins, all spiced with cumin and turmeric. 1000 N. Randolph St., Arlington; 571-312-4086.
This article appears in our October 2015 issue of Washingtonian.