Anyone asking "where's the meat?" at Chaia hasn't tried chef/owners Suzanne Simon and Bettina Stern's tacos at local farmer's markets. The duo launched their pop-up "farm-to-taco" stand in 2013, and have created delicious vegetarian combinations using homemade corn tortillas, griddled to-order, stuffed with local, seasonal produce and fresh salsas. Now you'll find even more options with the opening of Chaia's first brick-and-mortar space in Georgetown.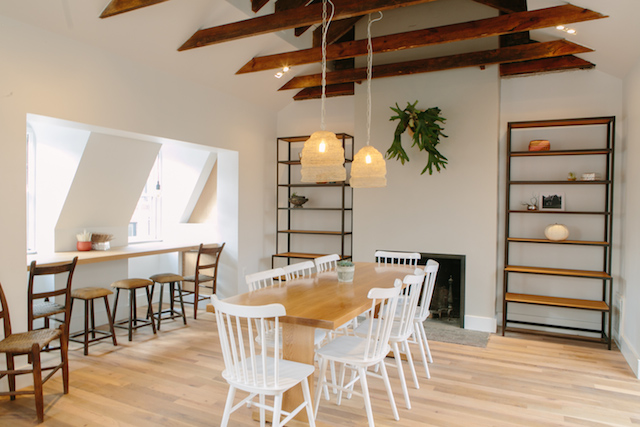 The airy, 27-seat space on Grace Street serves a similar menu to those once found at the market, though more extensive. Guests at the counter-order eatery can choose between single tacos ($3.75) or a trio ($11), filled with combinations like mushrooms, feta, and red salsa, or creamy kale-and-potato with pickled onions, salsa verde, and poblano crema. Add-ons include locally-made Gordy's pickled jalapeños, or eggs on weekends (until December, when they'll be offered anytime). Many of the options can be made vegan, as well as gluten-free.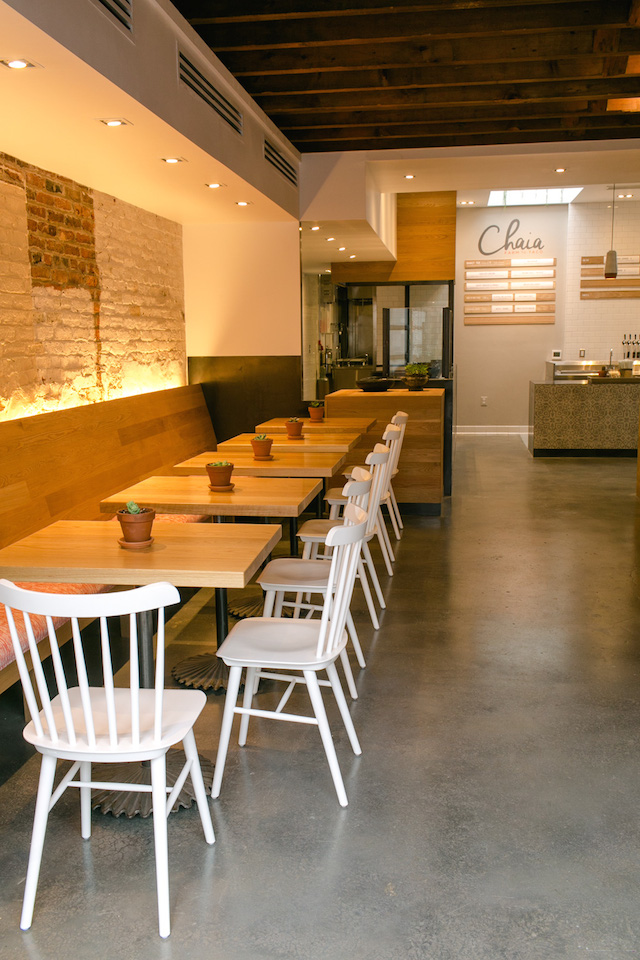 New to the lineup are sides ($4) such as green rice and black beans, and an array of cold-pressed juices and homemade seasonal shrubs—tangy nonalcoholic drinks such as sour cherry or cranberry-apple. You'll also find local draft beer, and three global wines on tap. Though Chaia's bent is healthy, there's not too virtuous about tacos and a glass of sparkling Italian Lambrusco.
Chaia. 3207 Grace St., NW; 202-333-5222. Open Tuesday through Saturday, 11 to 8; Sunday 11 to 6.