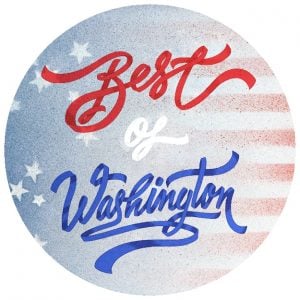 With the rise of Netflix, Hulu, and other streaming services, more consumers are ditching cable. But there are some shows you still can't stream, and others you just have to watch live. For those, bars can be saviors. While many watering holes have occasional watch parties for season premieres and finales, these three regularly play new episodes of popular programs live each week, so you don't have to avoid spoilers the next morning.
Little Miss Whiskey's plays new episodes of Game of Thrones, but be forewarned: Much like Tyrion Lannister's breakfast routine, there's a one-drink minimum. 1104 H St., NE; no phone.
Stagger into Iron Horse for episodes of The Walking Dead—last season, the bar featured a $5 "Zombie Shot" special. 507 Seventh St., NW; 202-347-7665.
Duplex Diner plays Empire, Nashville, and back-to-back episodes of RuPaul's Drag Race (the newest and the previous week's), hosted by drag queen Adaline Mour. 2004 18th St., NW; 202-265-7828.
For more of the best people, places, and things to do around DC, take a look at our annual Best of Washington list. 
This article appears in our June 2016 issue of Washingtonian.