Our Washingtonian Recommends lists bring you the best places to eat, drink, and be entertained—all selected by Washingtonian editors.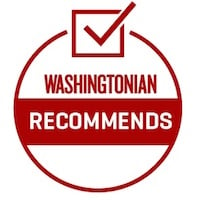 Drinks and Eats
3462 14th St., NW
If you're looking for something different, try a great Laotian happy hour in Columbia Heights. Adventuresome dishes like mouth-searing rice noodle salad, fried pig's ears, and grilled chicken hearts run $5 to $7. Wash it down with $3 Beer Lao, $6 wines, and $5 old fashioned.
When: Daily, 5 to 7.
1610 14th St., NW
One of the better dining deals in town can be found at Ghibellina's bar, where the kitchen's fantastic thin-crust pies go for just $10 (normally around $17). Additional specials include $6 Italian cocktails, $5 wines, and $6 20 oz. beers.
When: Daily (Monday and Tuesday, 4 to 6:30; Wednesday through Sunday, 3 to 6:30)
633 Pennsylvania Ave., SE
Head to the oyster bar for $5 select beers, wines, and the house punch, and plenty of discount food options. Tasty snacks include $4 crispy fish tacos, $1.25 oysters, and $8 fried calamari with spicy remoulade.
When: Monday through Saturday, 3 to 7; Sunday, 3 to close (bar only)
2201 14th St., NW
A lengthy daily happy hour menu at Mike Isabella's Greek spot includes a variety of $7 boozy lemonades and mini lamb gyros, $8 flatbreads, and a trio of their stellar dips for $14.
When: Daily, 5 to 7
1817 Columbia Rd., NW
Looking for late-night deals? Head to this boardwalk-inspired Adams Morgan haunt for a "shells and cans" deal: $1 select oysters, and $1 off all canned beers.
When: Friday and Saturday, 10 to close.
1612 14th St., NW
The bocce court is gone from this popular 14th Street hangout, replaced by Tilt, a separate pinball-themed bar. Luckily the same great Sunday happy hour remains. Deals include $10 buckets of beer, half-price drafts, $5 wines, two-for-one oysters,  $7 pizzas and dive burgers, and more.
When: Sunday, 3 to 10 (a more limited happy hour runs Friday, 5 to 7)
1839 Seventh St., NW
Night owls can drop by Derek Brown's Shaw cocktail/seafood bar for $1 oysters and rotating drink specials.
When: Tuesday through Saturday, 11 pm to close; Sunday, 9:30 pm to close.
1940 11th St., NW
Oenophiles can pick between 15 wines by the glass for $5, while beer drinkers will find $5 Peronis. A selection of small plates is also discounted. An added perk: free bocce.
When: Daily, 5 to 7
1914 Ninth St., NW
You'll find a deal every day at this rustic Shaw Italian spot. Weekend-specific specials include half-priced cheese plates on Friday and Saturday, and all-day happy hour on Sunday.
When: Daily, specials and times vary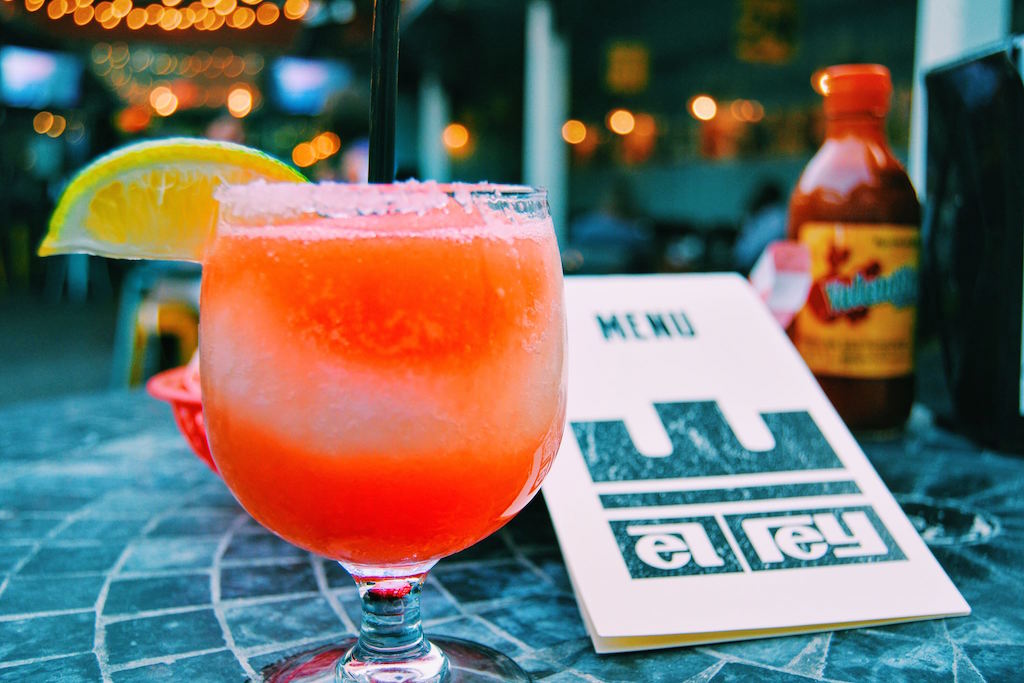 Drinks and more drinks
1837 First St., NW
Chase your Nashville hot chicken sandwich with $5 beers, wines, and cocktails all weekend long at this Bloomingdale spot. Anything behind the bar is fair game—try bourbon-spiked apple cider to get in the fall spirit.
When: Everyday, 5 to 8.
1414 14th St., NW
This laid-back basement bar on 14th Street offers happy hour every day until 8 pm. Canned beer and canned wine go for $2, meaning you can crack a can of rosé for less.
When: Everyday, from when the doors open until 8 pm.
919 U St., NW
Kick back on weekend afternoons at this Mexican beer garden with $3 PBRs/Natty Boh, $6 margaritas, and $21 marg pitchers.
When: Saturday and Sunday, noon to 3 pm.
3628 Georgia Ave., NW
Grab a buddy for buy-one-get-one-free drinks at this Petworth neighborhood bar. No fine print here—any beverage the bar stocks is included in the deal.
When: Monday through Saturday, 5 pm to 9 pm
700 Sixth St., NW
Chef Jeff Tunks's Penn Quarter spot offers an extensive happy hour, with 35 discount drafts ($5 for 14 oz. and $8 for 22 oz.). The bar also pours $5 select wines and cocktails.
When: Monday through Saturday, 4 to close; all day on Sunday
707 Seventh St., NW
The Clyde's Group are well-known for their extensive happy hour offerings. On weekends, you'll find both early and late-night deals near the Verizon Center—perfect for pre-and-post game around shows and sporting events.   
---