Back in January, MGM's Chief Executive Jim Murren promised that his new National Harbor casino would "blow away" Donald Trump's DC hotel. The billion-dollar waterfront resort finally opened a little over a week ago: a spectacle of twinkling lights, VIPs, ice sculptures and brake lights. Since then, we've spent some time roaming the halls of both spaces, kicking the tires to see if Murren's boast holds up. Here's our exhaustive breakdown.
The Big Picture

What they said on opening day
MGM: "If we were simply looking to get our slice of the Maryland pie we would have spent $800 million—maybe $1 billion on the outside. But $1.4 billion means we're looking for Virginia, we're looking for the Mid-Atlantic region, we're looking for people to visit the capital and come here for a day or half a day," Murren told the Baltimore Sun.
Trump: "With the notable exception of 1600 Pennsylvania Avenue, this is the most coveted piece of real estate in Washington, DC," Trump said at the October opening.
Who you'll run into 
MGM: Your retired mother-in-law from Baltimore; Georgetown students looking to blow their parents' money on five-card Omaha split; everyone in the service industry.
Trump: Tourists wandering in to take pictures; Bumble first dates; Wig-maker to the stars Tokyostylez.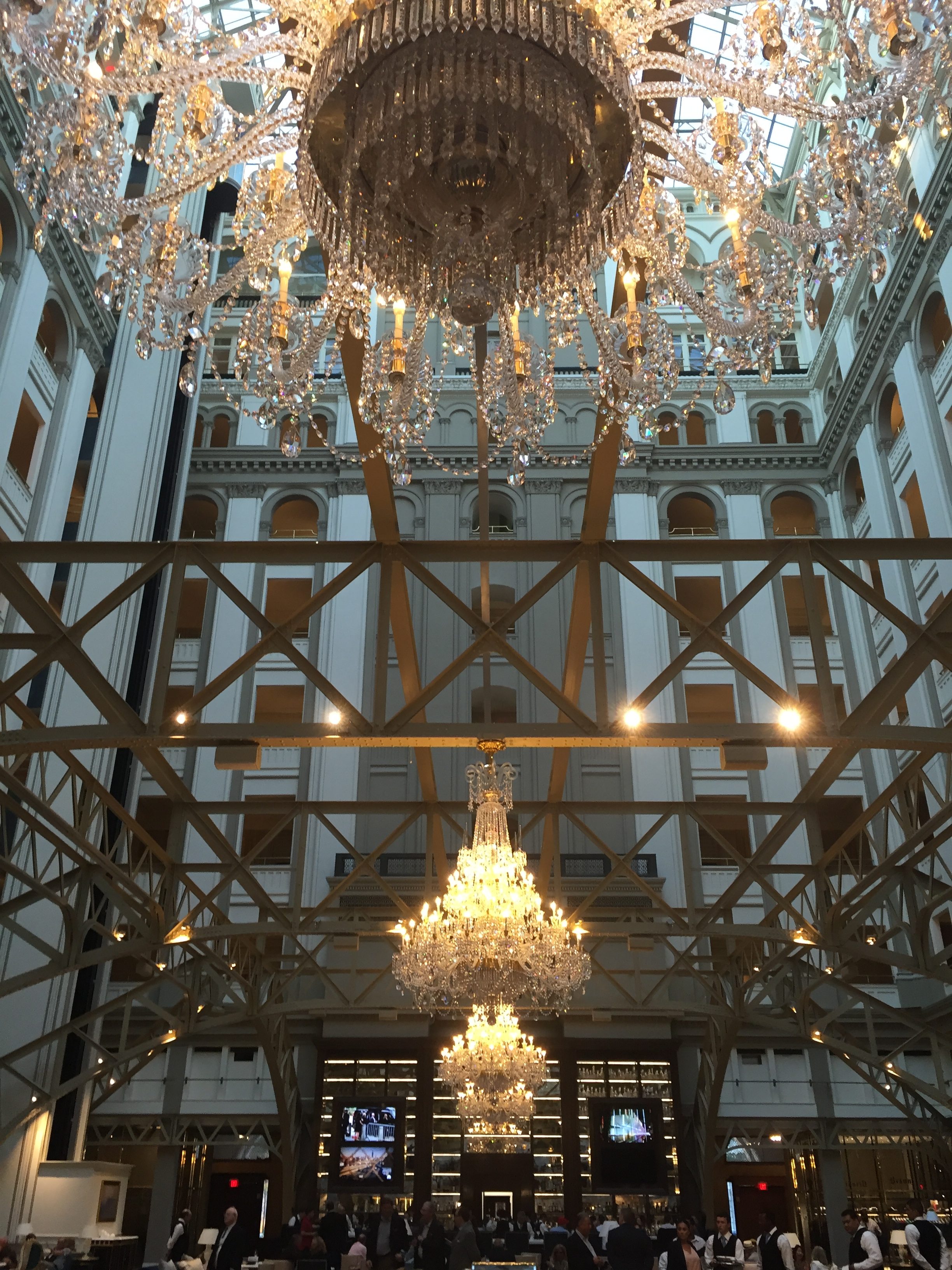 Yelp rating
MGM: 3 stars
Trump: 3 stars
What's on the walls
MGM: 72 works of art are displayed inside and outside the casino. Bob Dylan's "Portal," a metal collage with an aquatic theme including a Maryland blue crab, arches over an entrance to the casino floor. A wall sculpture by local artist Margaret Boozer hangs in the lobby—it's a topographical map of the region that was made using 10,000 pounds of soil from the construction site at MGM National Harbor.
Trump: No official number available. Five paintings and photographs of Abraham Lincoln hang in the Lincoln Library, which was originally named the Jefferson Library until a Vanity Fair article pointed out the incongruence.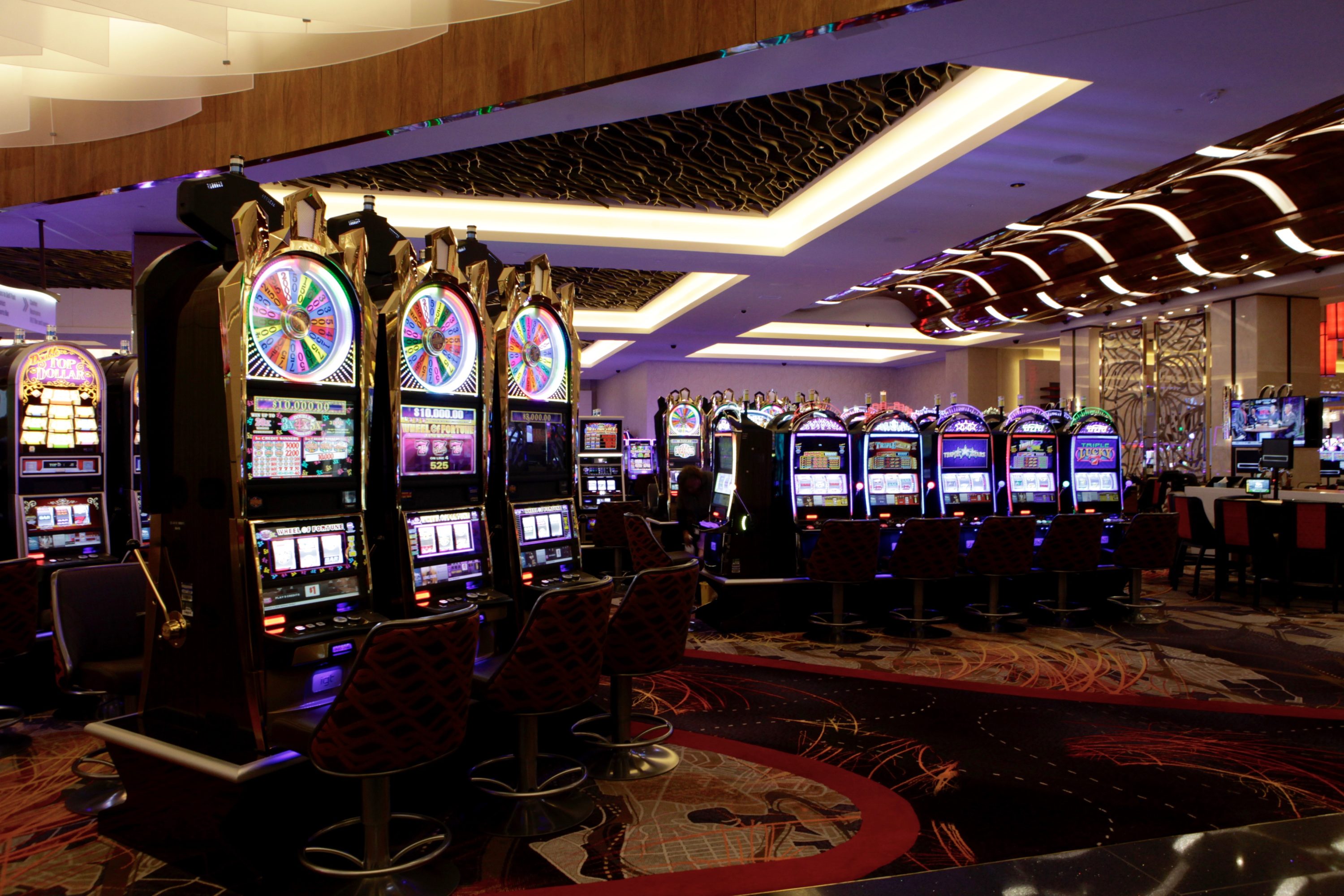 Gaudiness check
MGM: MGM considers its National Harbor location to be more traditional than gaudy, because the national capital area has "such different sensibilities than Las Vegas." It still has trippy casino carpet and neon purple accent lighting that feels pretty Vegas.
Trump: In the lobby, the muted cream walls and exposed, skeletal scaffolding are the backdrop for a whole lot of white marble and blue velvet everything.
Over-the-Top check
MGM: The hotel's 10 luxury suites will use "Butler Service" carts. The high-tech mobile service carts are climate controlled and have a "tray tracker" for prompt removal of carts from the hallway.
Trump: The Ivanka Room, or the "special room," as she calls it, is a two-level suite in the clock tower. For $1,000 per night, you get a lot of blue decor, a marble bathroom, and a spiral staircase up to a library.
The Celebrity Count
Celebrities at the opening
MGM: Sarah Jessica Parker, CNN anchor Wolf Blitzer, all celebrity chefs (Marcus Samuelsson, José Andrés, and Bryan and Michael Voltaggio), Speaker John Boehner, Maryland Governor Larry Hogan, Jerome Bettis, reigning Miss World Mireia Lalaguna of Spain, and Omarosa.
Trump: Donald Trump and his family (wife Melania, Eric, Donald Jr., Ivanka, plus Tiffany!); former House Speaker Newt Gingrich; and AG-apointee Jeff Sessions. Rudy Giuliani was at the September soft opening. So was actor Randy Quaid.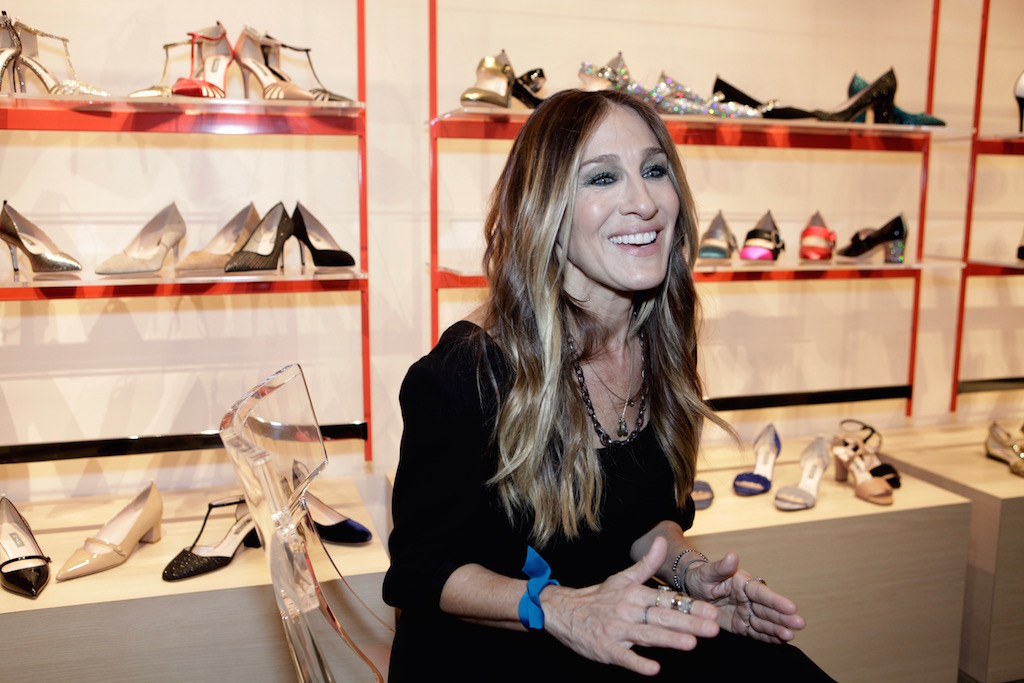 Omarosa appearances at opening
 Celeb retail experiences
MGM: Sarah Jessica Parker chose to debut her first standalone boutique, SJP at MGM National Harbor after being approached by MGM execs. SJP features her lines of shoes, accessories, and little black dresses.
How to Eat
Dining options
MGM: 20, plus in-room.
Trump: 3 (if you count in-room), plus a Starbucks.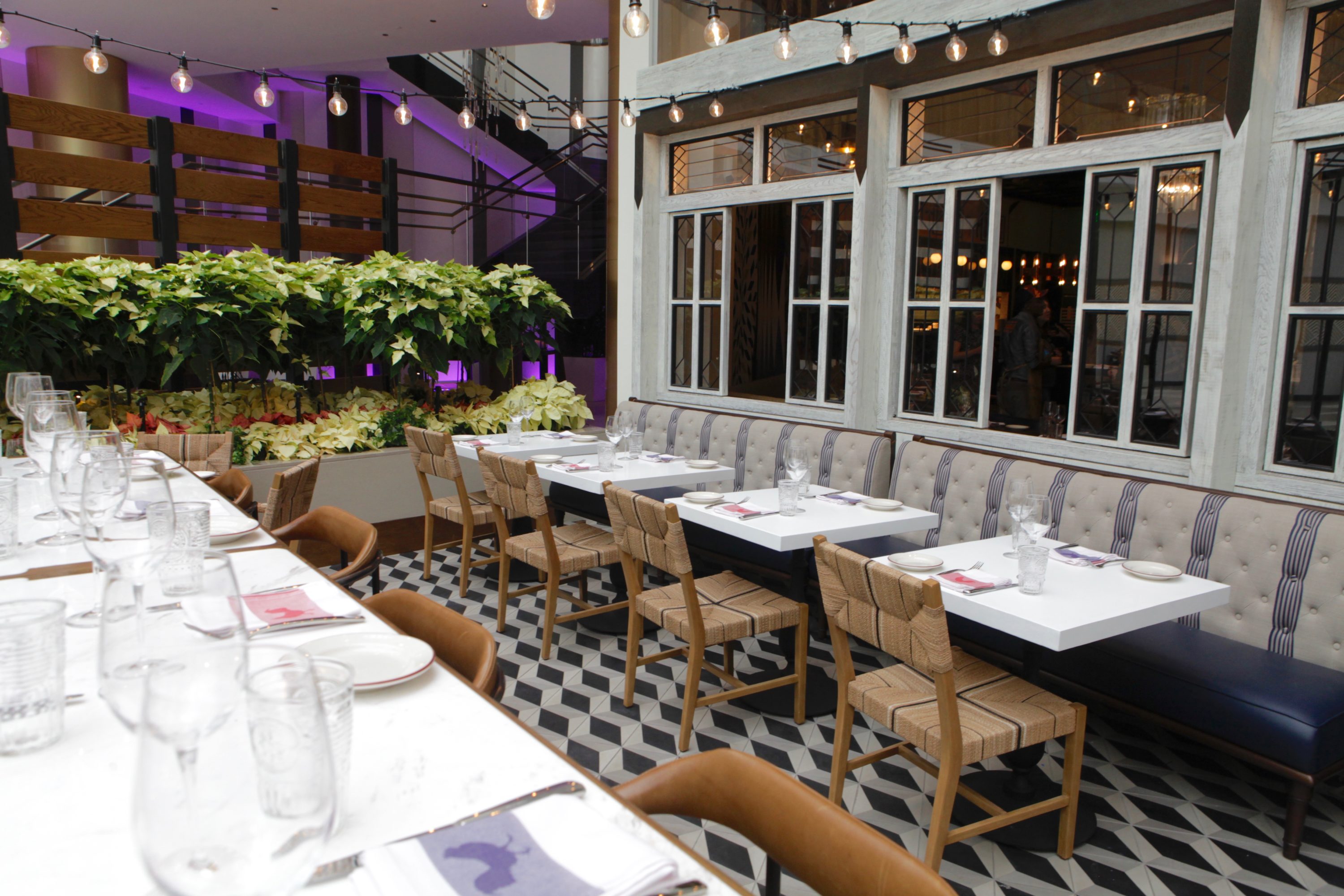 Celebrity chef count
MGM: 4 (counting the Voltaggio brothers individually for their joint restaurant)

Marcus Samuelsson operates the only 24-hour restaurant at MGM. Guests can expect live music and an outdoor dining area. Samuelsson is also in charge of in-room dining for the resort's hotel.
José Andrés opened his first American-style seafood-only restaurant called Fish. The concept features different styles of American seafood, from lobster jambalaya to oyster shooters, and an outdoor patio where the chef will steam crabs in the warm-weather months.
Brothers Bryan and Michael Voltaggio, originally from Frederick, Maryland, opened their first joint restaurant, Steak House. The space is designed to look and feel like a home, complete with photos and personal belongings from the Voltaggio family.

Trump: 1 and counting

Celebrity chef David Burke, whose BLT Prime is in Andrés' former space. New York-based Burke  is known for his bombastic, reality-TV-ready personality—he appeared twice on Top Chef Masters.
Sushi chef Daisuke Nakazawa, who appeared in the documentary Jiro Dreams of Sushi, will open Nakazawa, a Japanese omakase bar and dining room in the back of the hotel next summer.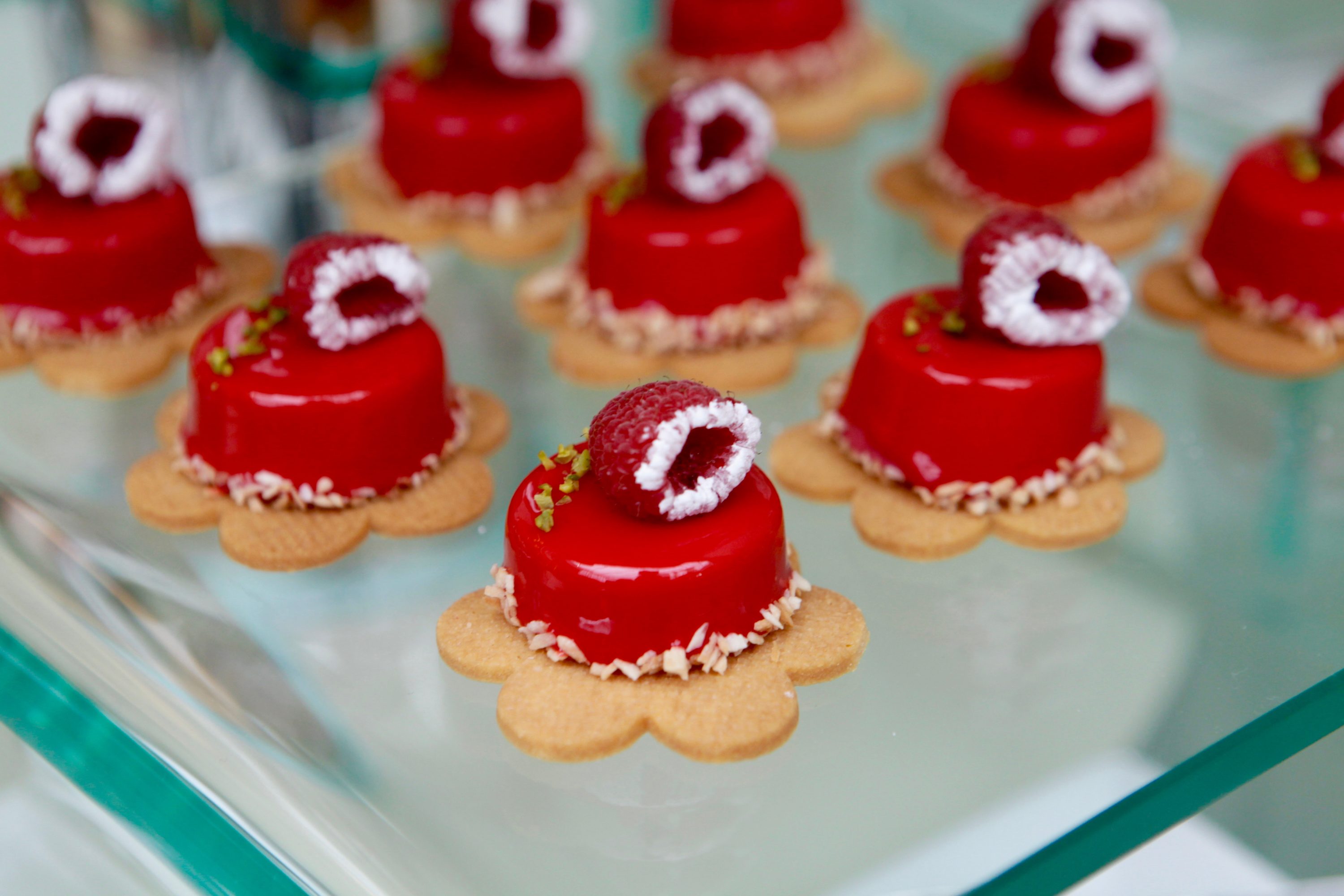 # steakhouses
MGM: 1 (Steak House)
Trump: 1 (BLT Prime)
 # of Shake Shacks
OTT check
MGM: Boasts the world's largest chocolate fountain, located in the Bellagio Patisserie, which flows with 4,000 pounds of white and milk chocolate and is the likely future backdrop for lots of selfies.
Trump: In the lobby's Benjamin Bar & Lounge, you can order wine by the crystal spoonful like it's cough syrup. If you order the rolling Champagne cart, the bottles are uncorked with a sword.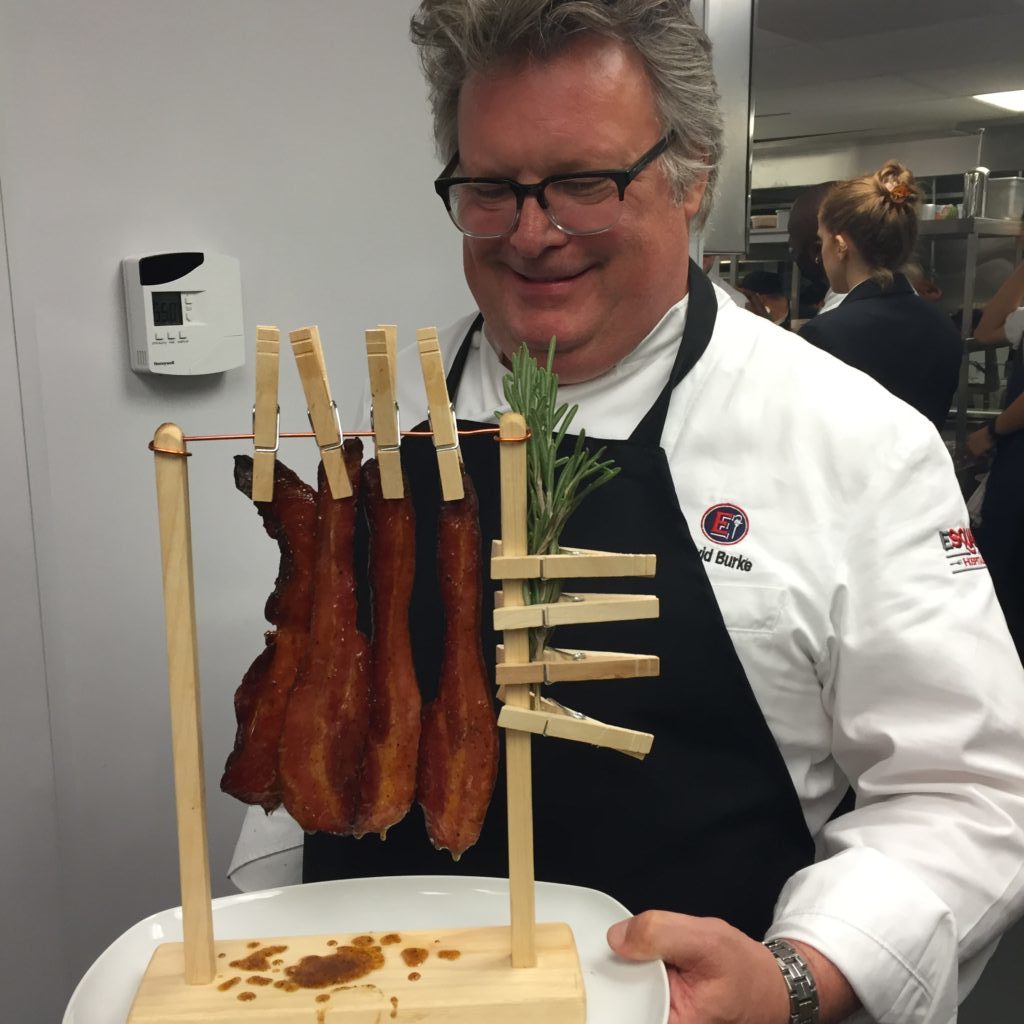 How to Stay
Rates
MGM: Varies by day, month, and performer, but for an example, rates start from $399 for Saturday, January 7.
Trump: for January 7, from $404/night (sold out around inauguration).
Most Expensive Room
MGM: Presidential Suite rates are available upon request, and to call the reservation line, but this gets you nowhere if you're not Someone: I called and the rep said she "isn't allowed" to give out the price for the Presidential Suite. At 2,462 square feet, it has dining for six with views of the Potomac, which is the most exciting detail. Other features include blackout shades and an oversized Roman spa tub. The rep did give me the rate for the Capital Suite, which for my arbitrary date of Saturday, January 7, would be $9,397 before fees and taxes. It also has dining for six, blackout shades, and a Roman spa tub.
Trump: The Trump Townhouse is a two-level, 6,300 square foot suite with a private suite. There's also a kitchen with a pantry, dining for 16, and a 24/7 butler, chef, masseuse, personal trainer, and chauffer available. It's $18,750 per night. Someone's booked it for $100,000/night with a five-night minimum stay during inauguration.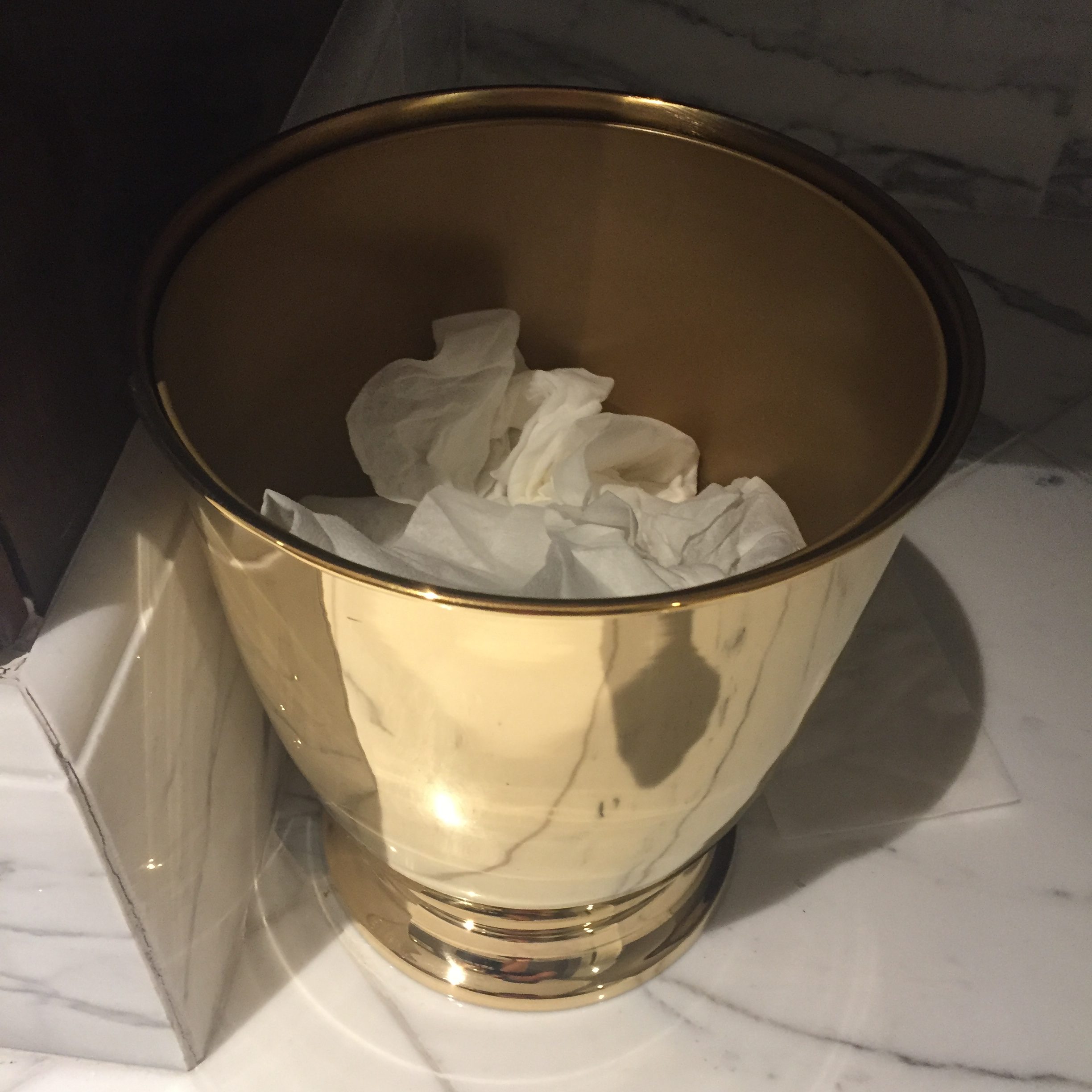 Greeted by
MGM: a large gold lion weighing 4,000 pounds.
Trump: a 127 year old statue of former postmaster Benjamin Franklin by German-American Jacques Jouvenal.
Spas
MGM: 1, where if you're seeking hair removal, the options are seemingly limitless.
Trump: 1, the Spa by Ivanka, which is so far sparse on details.
How to Get There
The roads
MGM: Interstate 295 at Exit 1B or from the Capital Beltway via Exits 2A and 2B.
Trump: Interstate 395 at 12 St exit.
Public Transportation
MGM: Accessible by Potomac Riverboat Co., a water taxi, between Alexandria and National Harbor. There will be taxi and Uber stands, and a shuttle running daily from 11 a.m.-4 a.m. that links MGM with the rest of National Harbor.
Trump: Nearest Metro stop is Federal Triangle.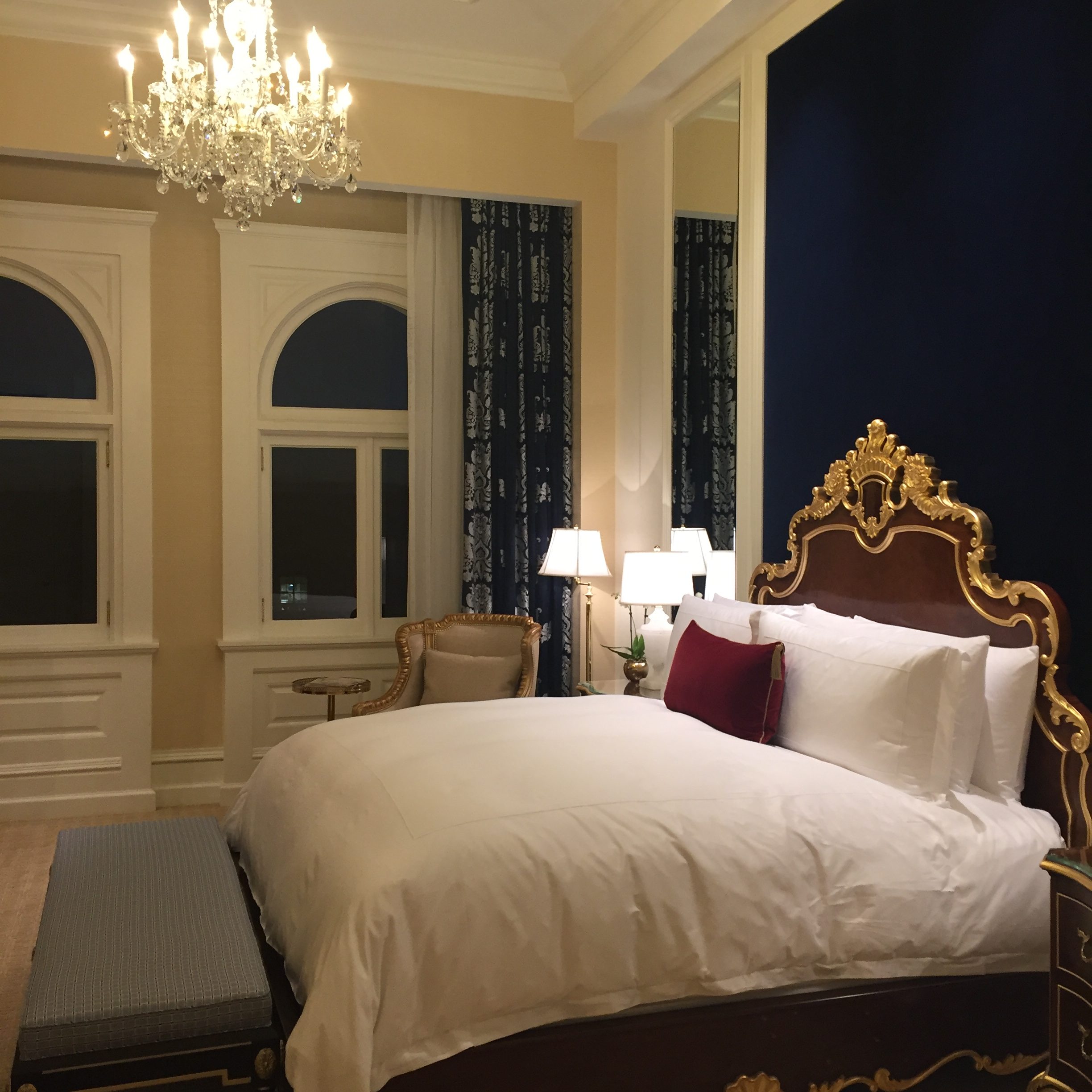 Parking
MGM: For now, there's a complementary, 5,000-car onsite parking lot and an overflow lot (but moving to paid parking in the future); valet parking is $25 for up to 12 hours and $45 for 12-24 hours.
Trump: $56/night to valet, 2-hour on street parking, nearby garages for $20/day.
Nuts & Bolts
Total square feet
MGM: 1 million square feet.
Trump: 499,247 square feet.
Floors
# of hotel rooms
MGM: 308 hotel rooms (making it a "boutique" MGM, as compared to 5,000 rooms at MGM Las Vegas).
Trump: 263.
# meeting rooms
MGM: 10 (27,000 square feet of meeting space).
Trump: 9 (300,000 square feet of meeting space).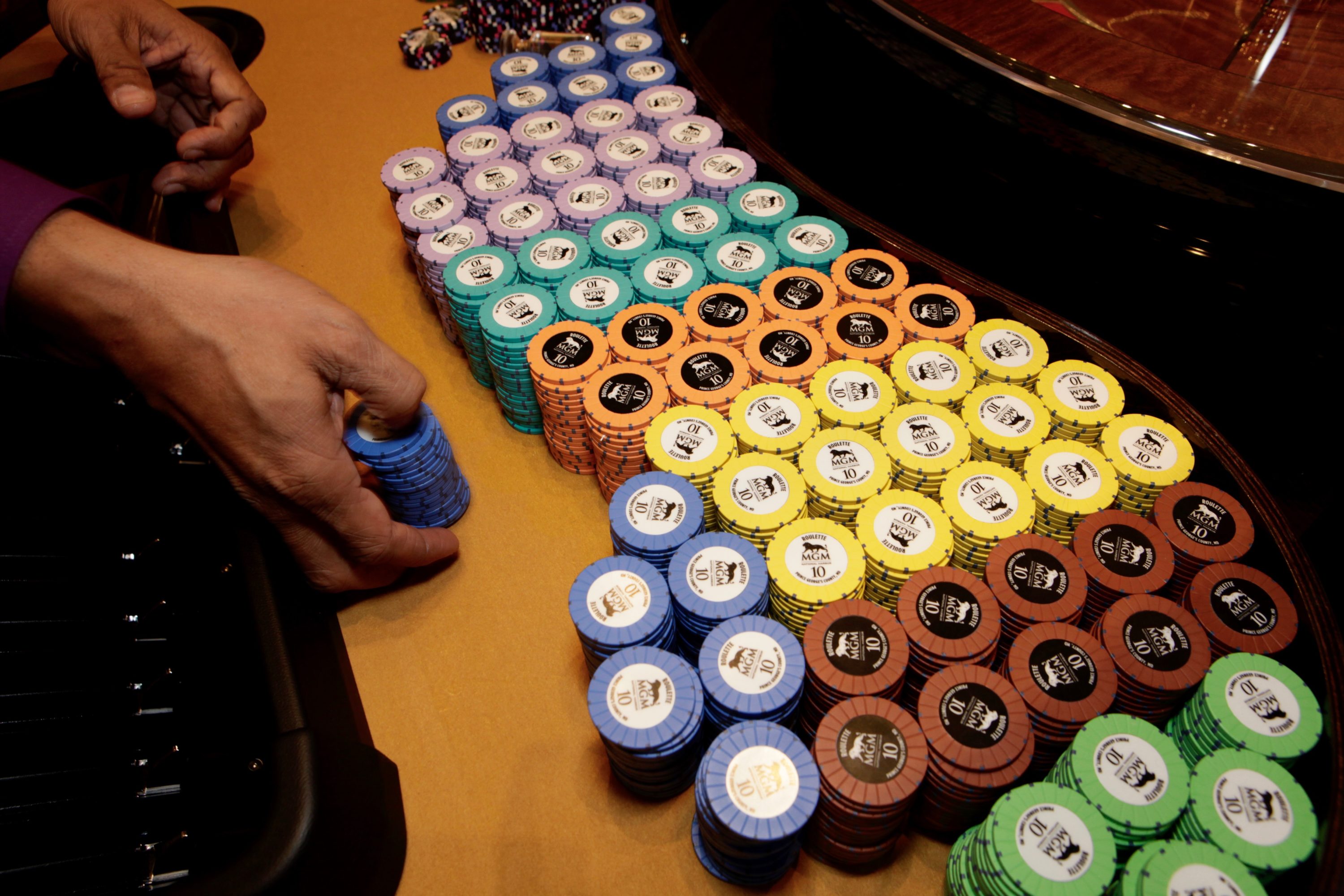 Cost to build/remodel
MGM: $1.4 billion.
Trump: $212 million.
Age of building
MGM: 8 days.
Trump: 117 years.
Construction timeline
MGM: 1.5 years (broke ground March 2015).
Trump: over 2 (broke ground July 2014).
 Environmental certifications
MGM: LEED certified Gold (gold is the middle rating; it goes silver-gold-platinum).
Trump: LEED anything is "pending."
 # of Employees
Proximity to the White House
MGM: 9.5 miles via S Capitol St SW; slightly longer via 295 (12 miles); give yourself 45 minutes to drive.
Trump: a 15 minute saunter.
Proximity to the IRS
MGM: 8.5 miles.
Trump: On the same city block.