To see the rest of our Best of Washington package, including the best things to eat, buy, and know, click here.
BEST WAY TO SEE A GIRAFFE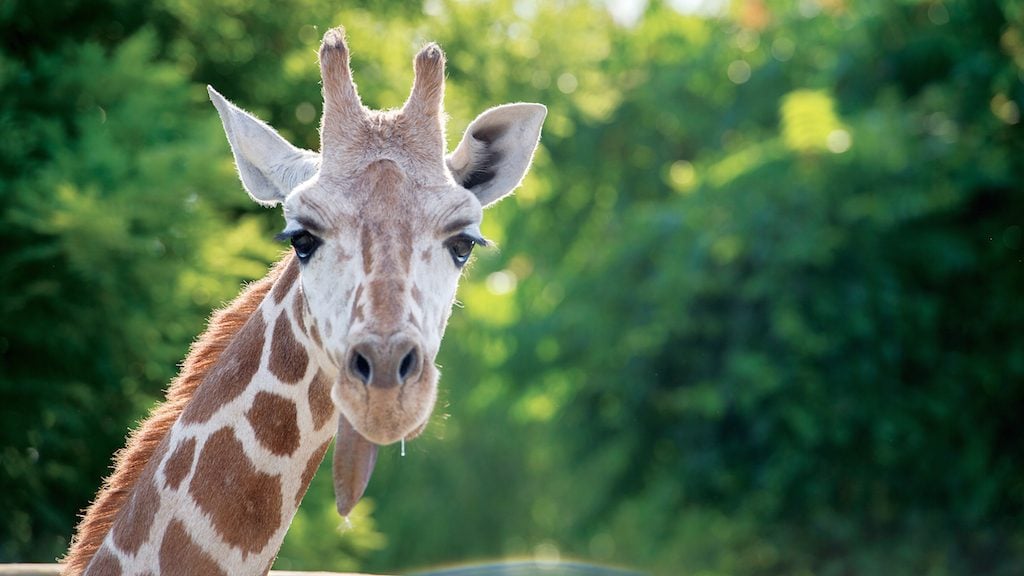 Does the "giraffe cam" of April and her baby giraffe—born at an animal park in New York—have you or your kids itching to get up close to one of the lanky, lithe creatures? With giraffes no longer at the National Zoo, head to Roer's. The new owners of what was once the Reston Zoo have made it a cleaner, kinder experience (after former management was prosecuted for animal cruelty), complete with the opportunity to feed Waffles the giraffe, feed a camel, and take an open bus ride for other animal encounters. Kids love the free-flight aviary, home to colorful, gentle budgies. 1228 Hunter Mill Rd., Vienna; 703-757-6222. $15 adults, $10 ages 2 to 12.
BEST WELLNESS TREND
Meditation and nap studios
As mental health becomes more of a wellness-scene conversation, entrepreneurs have responded. Recharj is a new meditation and power-nap studio for overworked Washingtonians. 1445 New York Ave., NW; 844-334-6627.
BEST NEW SPOT FOR YOGA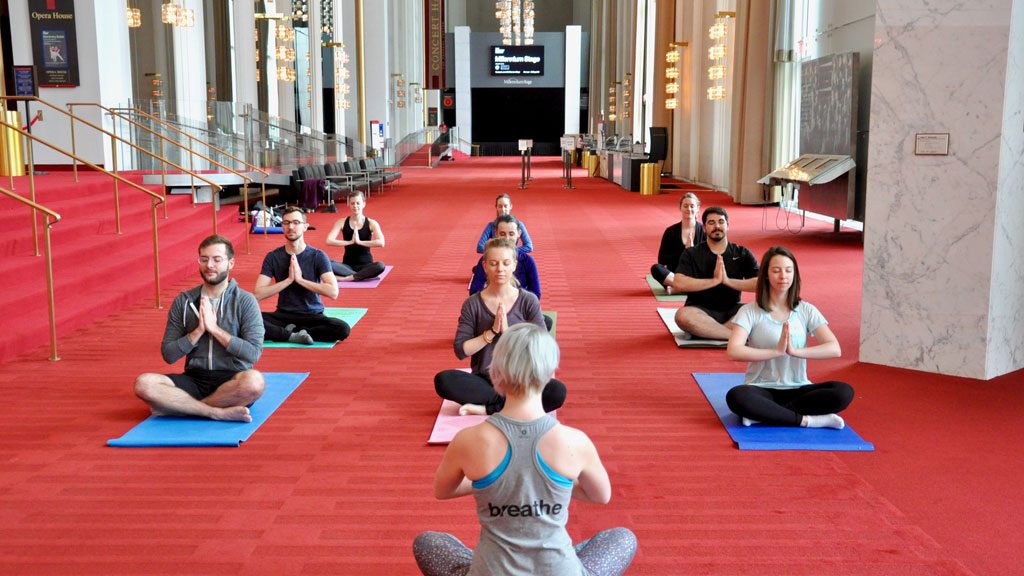 With its high ceilings and light-filled foyer, the KenCen is a perfect place for morning vinyasa. Classes are every other Saturday. 2700 F St., NW; 202-467-4600; kennedy-center.org (search for Sound Health Community Yoga).
BEST AIRPORT FOR EXERCISE ADDICTS
BWI
You don't have to skip a sweat session on a travel day—a $25 pass to the new gym Roam Fitness comes with shoe and clothing rentals plus 15-minute shower access. D/E Connector, Baltimore-Washington International Airport; 410-553-4701.
BEST ALTERNATIVE TO A SEGWAY TOUR
Electric Bike Tours
Step off, Segway tours. The coolest two-wheeled way to see the city's sites is now on an electric bike, offered by DC Insider Tours. For $75 and up, riders pedal past the Capitol and White House and through Georgetown and Shaw, either under their own power or by letting the bike's battery do the work. "Segways are limited to flat surfaces," says DC Insider Tours founder Bo Stanton. "With the electric bikes, we can go faster and farther." 202-810-4627; dcinsidertours.com.
BEST REASON TO VISIT THE MALL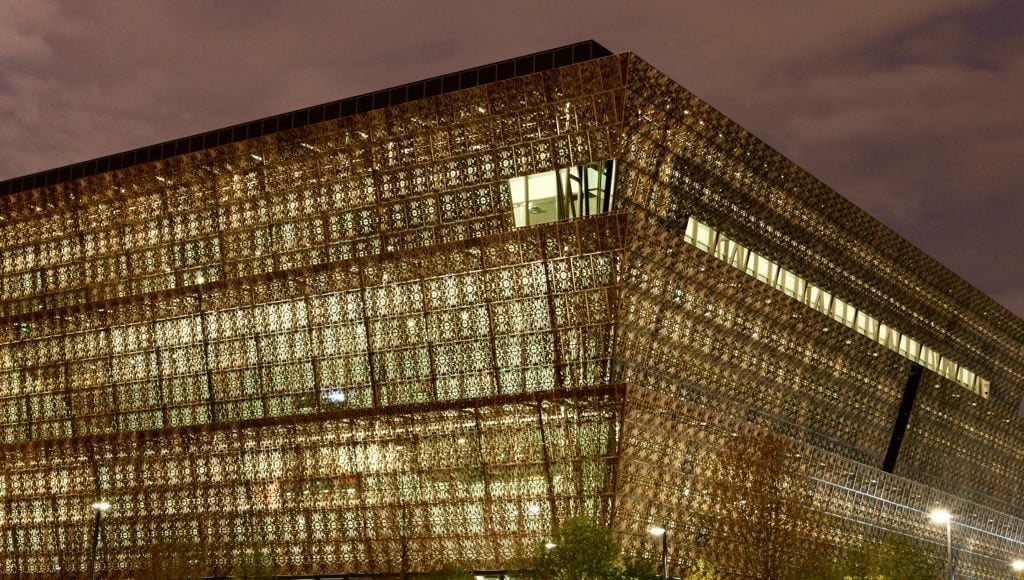 Yes, the crowds at the new NMAAHC can make a weekend visit challenging. The lines—whether to ride the elevator to the subterranean history galleries, view the gut-wrenching Emmett Till exhibit, or get into the cafe—can be long. Yet patience pays off. It's hard not to be riveted, angered, inspired, and moved by the content, which paints an exhaustive picture of slavery, civil rights, and the African-American experience. Our tip: Even though it can take months to land a timed ticket, don't try to take in the entire museum on one visit. You simply can't, physically or mentally. You'll be back. 1400 Constitution Ave., NW; 844-750-3012.
SECOND-BEST REASON TO VISIT THE MALL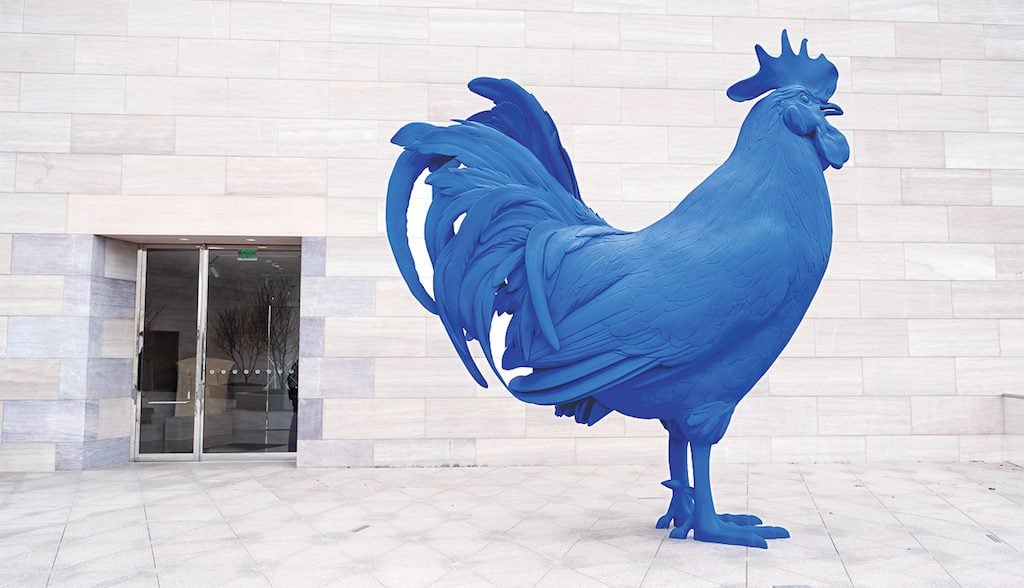 The newly renovated East Building houses some of our new favorite spaces in the city. Make your way up to the airy tower galleries. In one room are Alexander Calder's dangly mobiles and wiry sculptures; in another, absorbing abstract canvases by Mark Rothko and Barnett Newman. Don't miss the rooftop terrace, where a 14½-foot electric-blue rooster is perched. Fourth St. and Pennsylvania Ave., NW; 202-737-4215.
BEST FREE ACTIVITY THAT'S NOT COMMON KNOWLEDGE
Knowledge Commons
This floating school of volunteers has dozens of free classes—from financial planning to photography to tree identification. knowledgecommonsdc.org.
BEST WAY TO HEAR NEW LOCAL MUSIC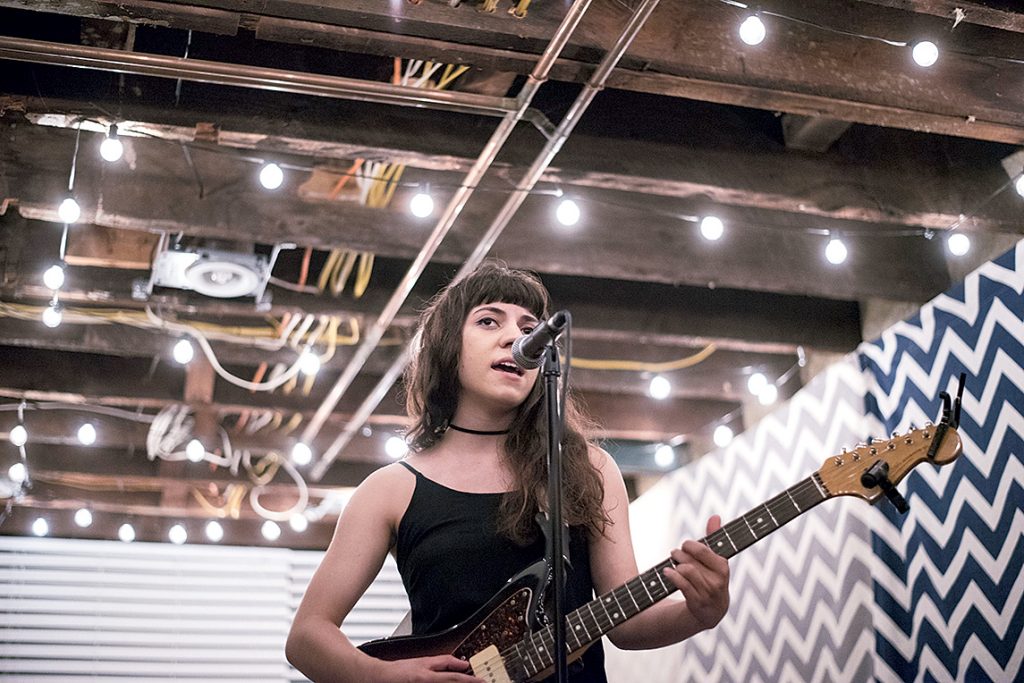 House Concerts
In the late 1970s, underage kids who weren't allowed into clubs or concert venues to hear live punk started opening their living rooms and basements, creating alternative, underground music venues. (Starting in 1980, bars put an X on underage hands and let in teens.)
Now, although places such as the Black Cat and the 9:30 Club stage all-ages shows, there's been a resurgence of house venues—and they've become an integral part of DC's thriving DIY culture, says musician Alex Tebeleff, who operates a venue in Brookland. Small crowds of twentysomethings are drawn to the communal, intimate experience. It's BYOB but never feels like a drunken college party.
There are about a dozen such venues around the city at any given time. (You can find house concerts on Facebook, but you have to message the residents for the address.) Each touts a nonsensical but catchy name: Bathtub Republic, Rhizome, Otherfeels. If one closes—say, the occupants move—another pops up in its place. While rooted in punk, the scene has expanded. In one night, you can see a screamo band from Baltimore, a synth solo act from DC, or an instrumental rock duo from Brooklyn. Not all are good, but that's part of the fun. You never know what you're going to discover.
FASTEST WAY TO FORGET A BAD METRO COMMUTE
Step off the train at Wiehle–Reston East on a weekday and among the new "glass box" kiosks on the plaza is one for this Clifton winery, where you can take a seat and have someone pour you tastings.
BEST WAY FOR YOUNG PROFESSIONALS TO FIND THINGS TO DO IN THE CITY
Every weekday morning, a curated newsletter of interesting news and events hits thousands of in-boxes in Washington. No, it's not Playbook. It's 730DC. The 7:30 am newsletter is a skimmable capsule of local politics, arts, and happenings aggregated from sources around town. Launched in October 2013, it now has about 8,000 subscribers who read up on its diverse listings—concerts, art classes, obscure exhibits. 730dc.com.
BEST WAY TO COME FACE TO FACE WITH ABRAHAM LINCOLN
With rock-climbing debuting in the 2020 Olympics, the number of facilities to practice the sport is also climbing—by 9 percent a year nationwide, according to Climbing Business Journal. (Yes, there's such a publication.) While Washington has other indoor climbing centers, only ClimbZone gives you the chance to scale "Mount Rushmore" without the National Park Service wagging its finger at you. Besides a facsimile of the presidential rock face, kids and parents can summit versions of the Empire State Building, the Eiffel Tower, and Jack's beanstalk. ClimbZone is especially kid-friendly, with an auto-belay system to tether climbers as young as two. 13200 Mid Atlantic Blvd., Laurel; 301-317-1970.
BEST AMUSEMENT PARK FOR LITTLE KIDS
Savvy parents have largely kept this place a secret. With far less sensory overload than at Six Flags, Adventure Park is where little ones can experience their first kiddie coaster without losing their lunch—or you your sanity. A 90-minute drive from DC in Frederick County, it features amusement rides—many aimed at young kids—plus mini-golf, go-carts, arcade games, laser tag, and a ropes course. The park is walkable even for small legs, and you can conquer most rides before the afternoon nap—though your children will probably clamor to stay all day. 11113 W. Baldwin Rd., Monrovia; 301-865-6800.
BEST NEW WAY TO TIRE OUT YOUR KIDS
"My big thing is earth, dirt, worms, and soil," says Mikel Blair, CEO and chief visionary behind Rockville's new big thing: Badlands, a 30,000-square-foot, Wonka-esque play space for kids, complete with clouds of butterflies, a forest of 60 birch trees, and a steel-and-fiberglass mountain with zigzagging tunnels. The nature-focused wonderland also features four event pavilions, wind tunnels, a Lego pool, and columns of hydroponic plants that produce edible flowers, kale, and herbs. Blair and her husband, David, sank $5 million to build the facility, in what was once a Safeway. Grownups can view the proceedings from a fully stocked bar overlooking a meditative turf-and-stone labyrinth. 5200 Randolph Rd., Rockville; 301-605-1318. Admission is $22.50 a child. Memberships and group rates available.
BEST VIEWS OF THE DC WHILE THE WASHINGTON MONUMENT IS CLOSED
Top of the Hay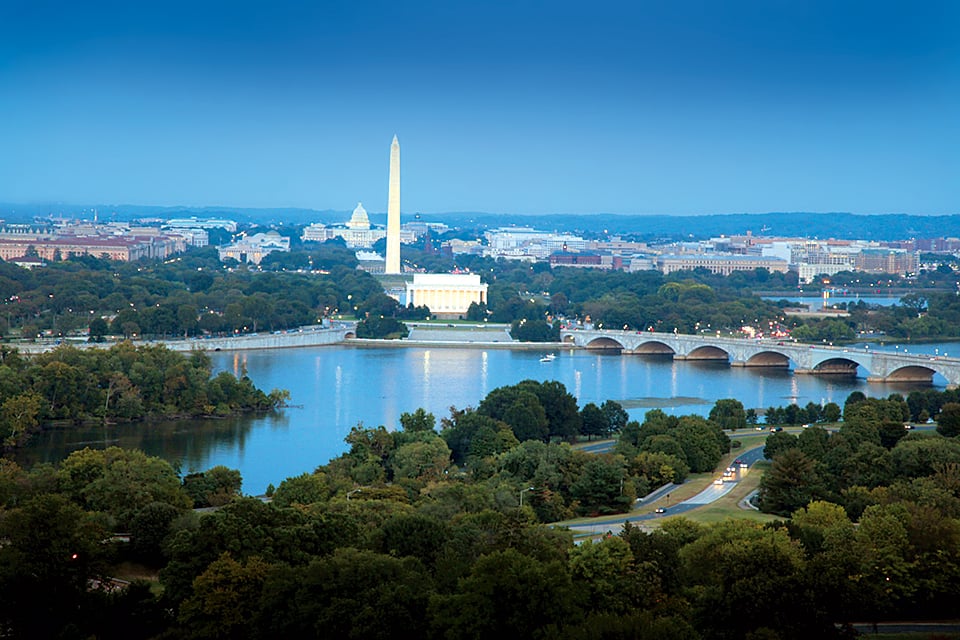 Where: DC, northern side of Lafayette Square
What you see: A perfect vista overlooking the White House and the Washington Monument.
How much: $15,000 for a rental, $35,000 minimum for food and beverages.
Size: 3,262 square feet with an outdoor terrace.
Movies and TV: View featured in The West Wing, Parks and Recreation, and K Street. 
Top of the Town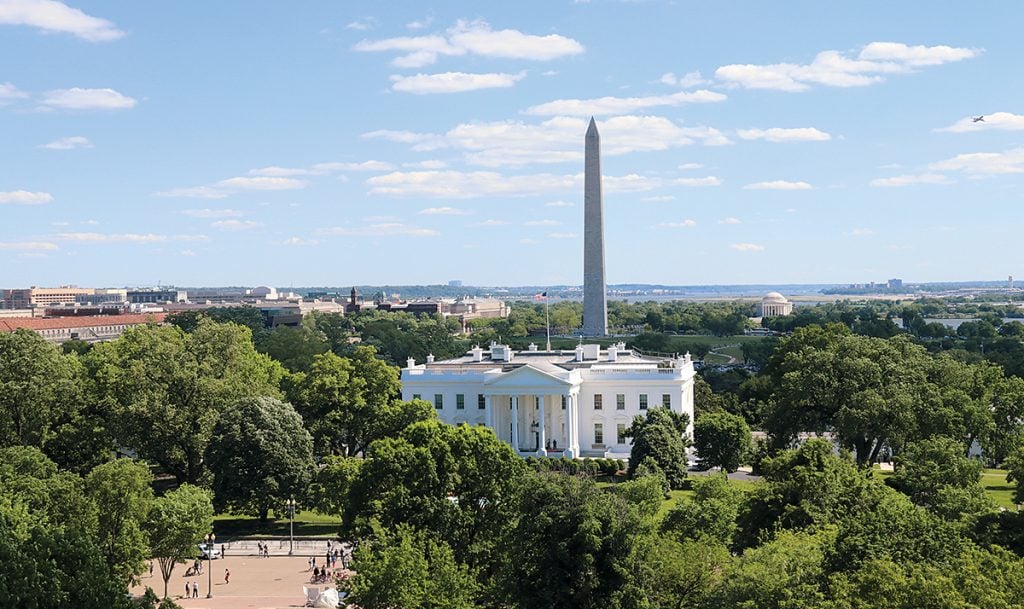 Where: Arlington, west of the Iwo Jima memorial
What you see: Panoramas of Washington's skyline and the entire Mall from across the Potomac.
How much: Rental costs $1,600 (for a July weekday) is $7,700 (a June Saturday.) No catering requirement.
Size: 2,700 square feet with an outdoor terrace.
Movies and TV: View featured in Captain America, House of Cards, Wedding Crashers, and Charlie Wilson's War. 
To see the rest of our Best of Washington package, including the best things to eat, buy, and know, click here.