It could be argued that Salvador Dalí pioneered crustacean-embellished fashion. His 1937 collaboration with couture designer Elsa Schiaparelli resulted in an ethereal summer gown featuring Dalí's lobster motif, which remains legendary today. Nearly 100 years later, crustaceans are having a bit of a renaissance in the fashion world. Our favorite bottom-feeder? The beloved crab, which adds an adorable dose of whimsy to every ensemble. Here are our 11 favorite crab-centric items.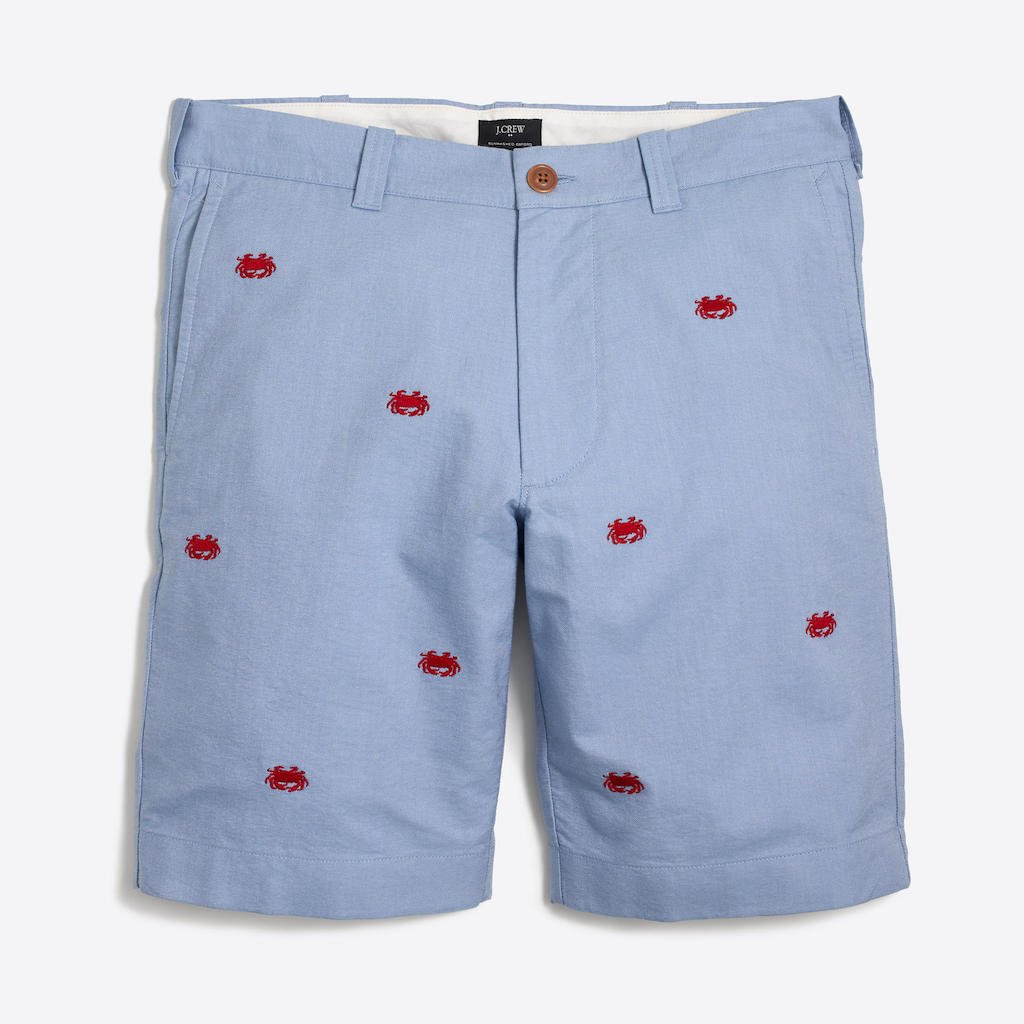 The preppy shorts that started it all. J.Crew 9-inch Embroidered Oxford Gramercy Short, $24.95, J.Crew Factory.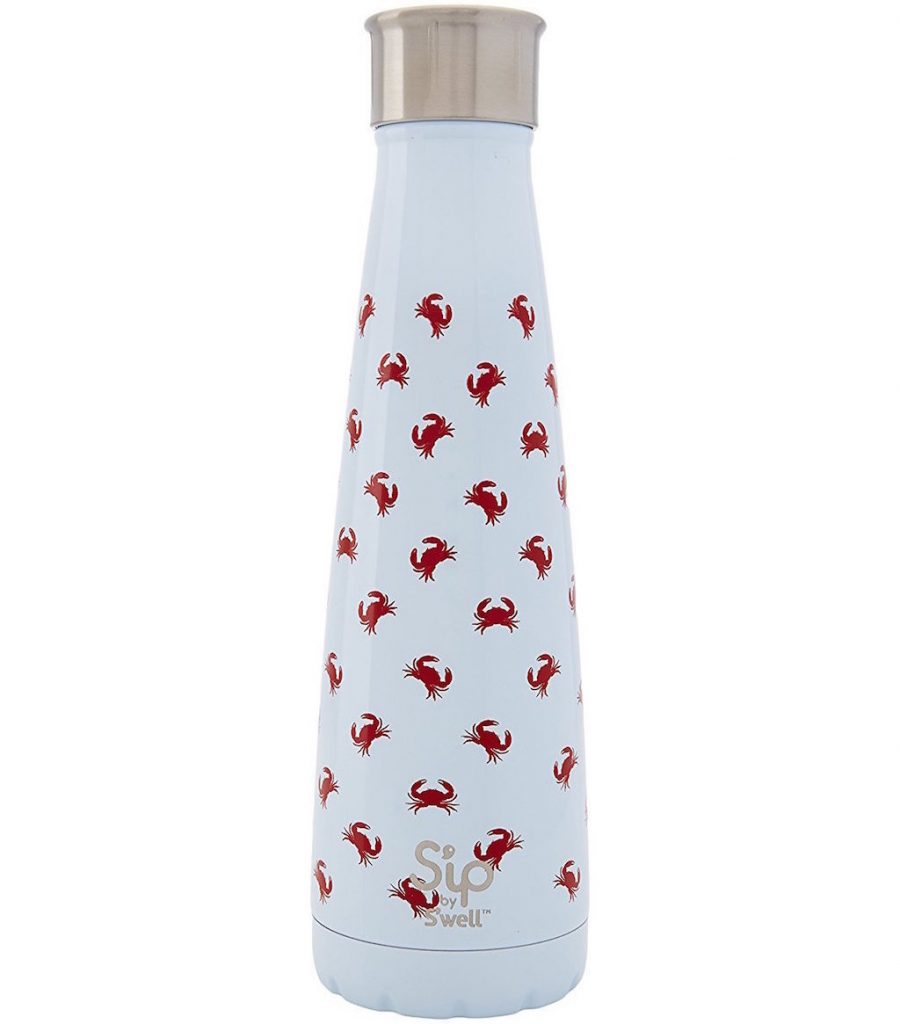 This crab-dotted water bottle made of BPA-free stainless steel keeps contents chilled for 24 hours—even on the beach. S'ip By S'well Vacuum Insulated Stainless Steel Crab Walk Water Bottle, $24.99, Amazon.com.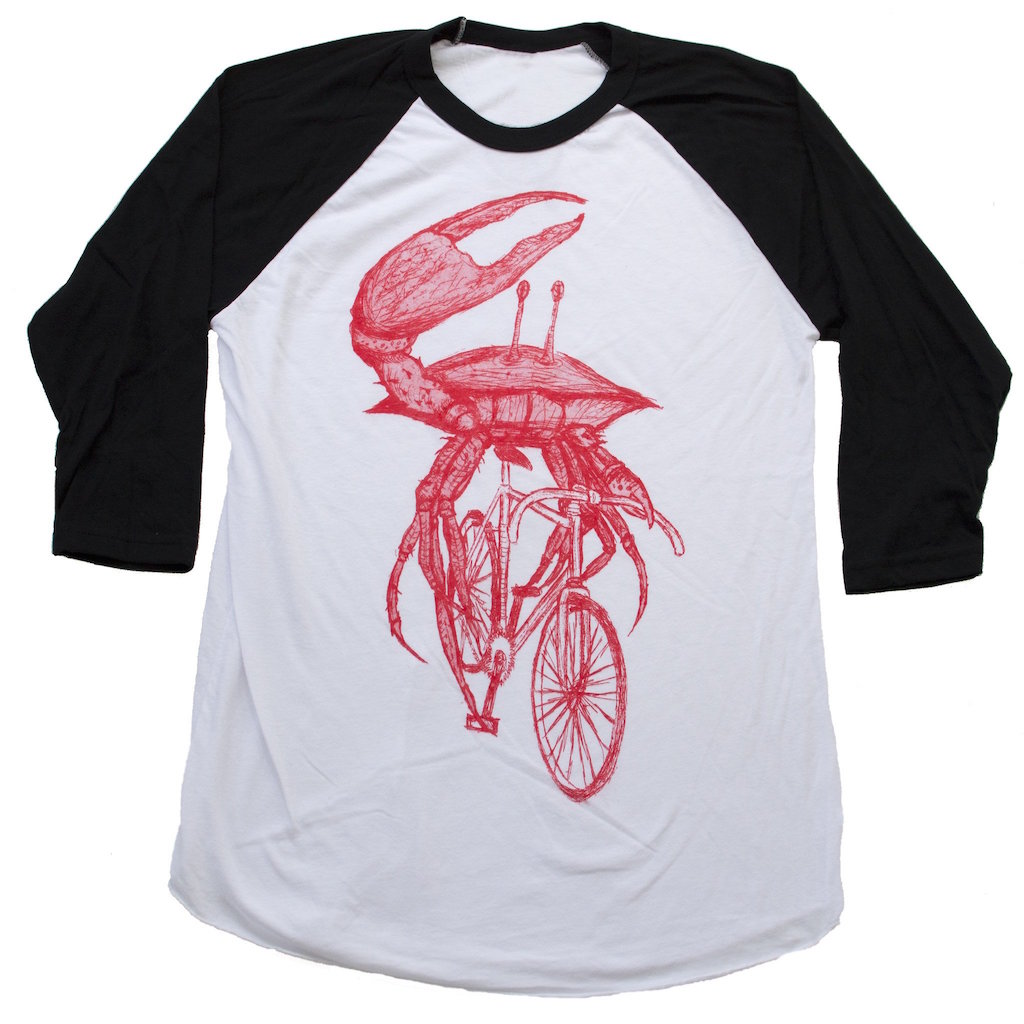 Raise your hand and grab one of these carefree baseball T-shirts before your next evening beach cruiser stroll. Crab On A Bicycle Baseball Tee, $28, Darkcycleclothing.com.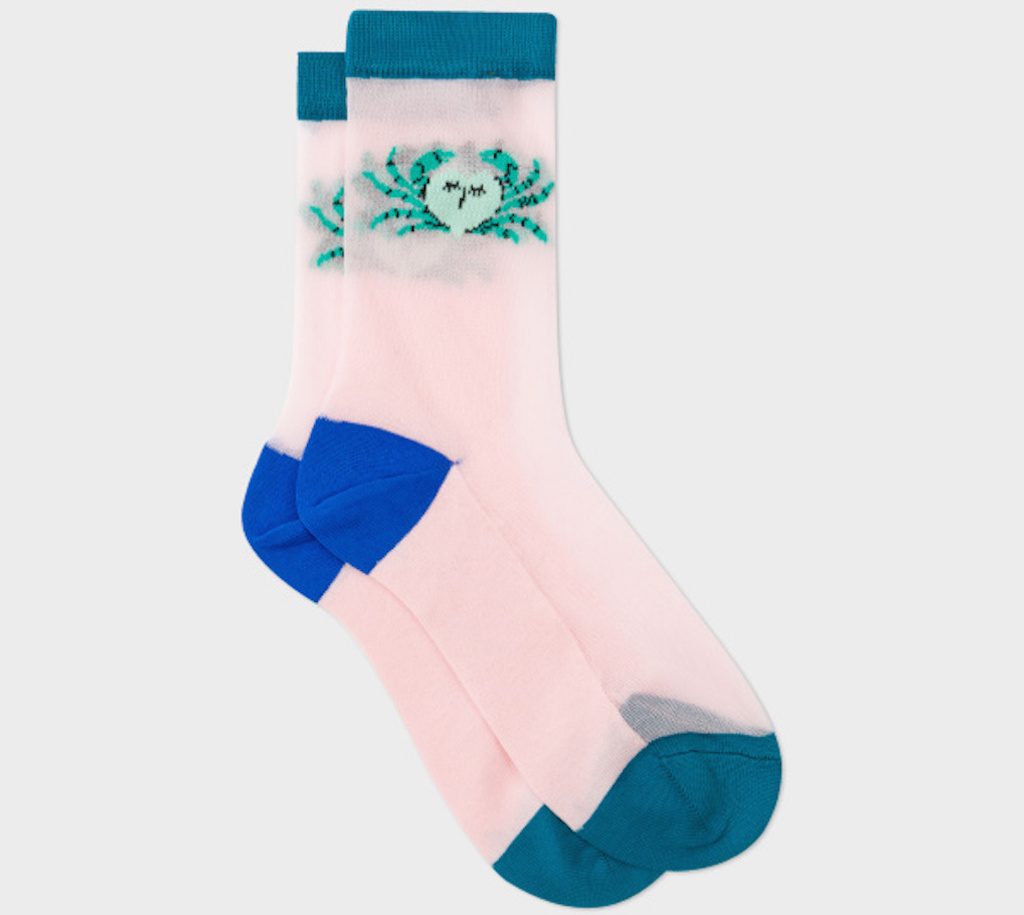 Add a dash of personality to your feet with these cheerful Italian-made socks. Paul Smith Women's Light Pink Crab Motif Semi-Sheer Socks, $30.00, PaulSmith.com.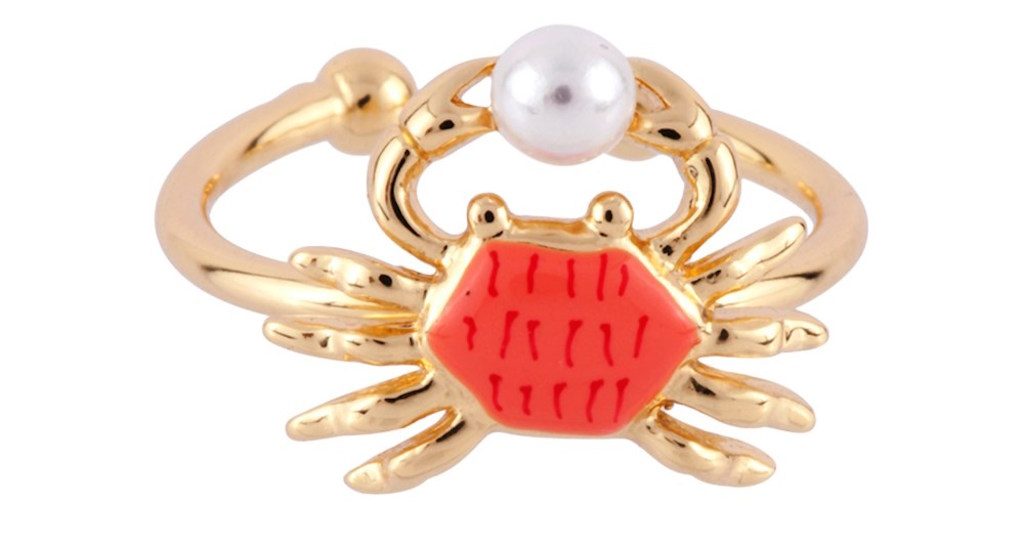 This 14-karat gold-plated ring is just the right amount of cute and class for adding polish to any night-out ensemble. Les Nereides "I Am A Mermaid" Little Crab Adjustable Ring, $44.99, Bluefly.com.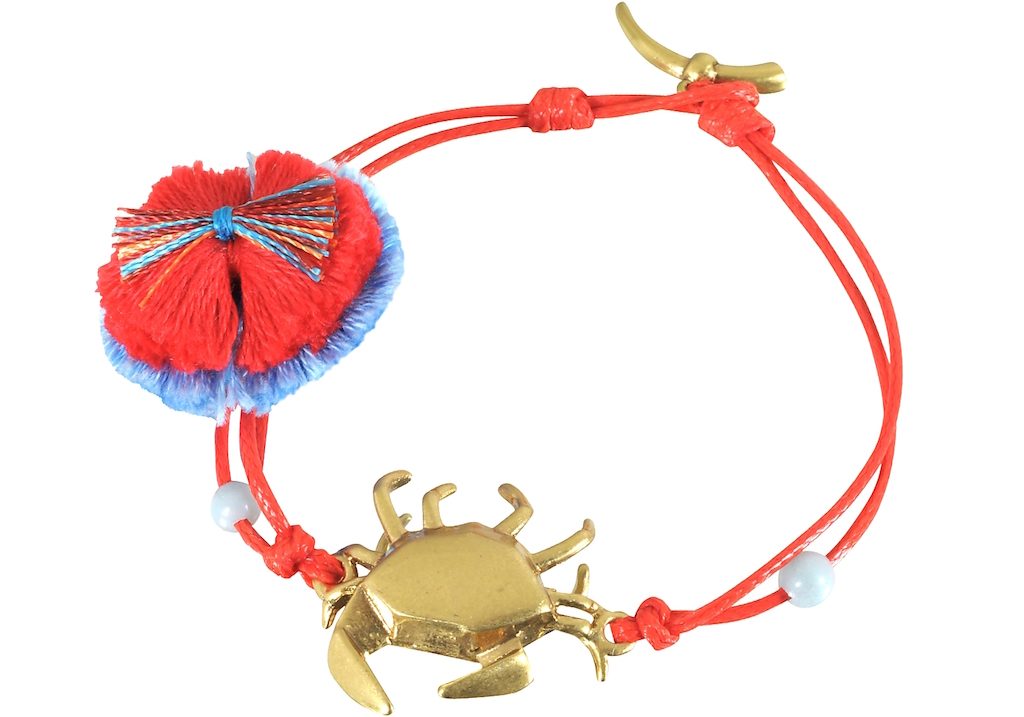 Work the beach-y boho look with this bracelet—its flirty fringe and amazonite beads sweetly adorn a gold-tone brass crab charm. Tory Burch Crab Charm Thread Bracelet, $45.50, Forzieri.com.
Whether on the boardwalk or at the office, add some pep to your step with these playful espadrilles. Soludos x Mary Matson Lobster & Crab Platform Espadrille, $84.95, Nordstrom.com.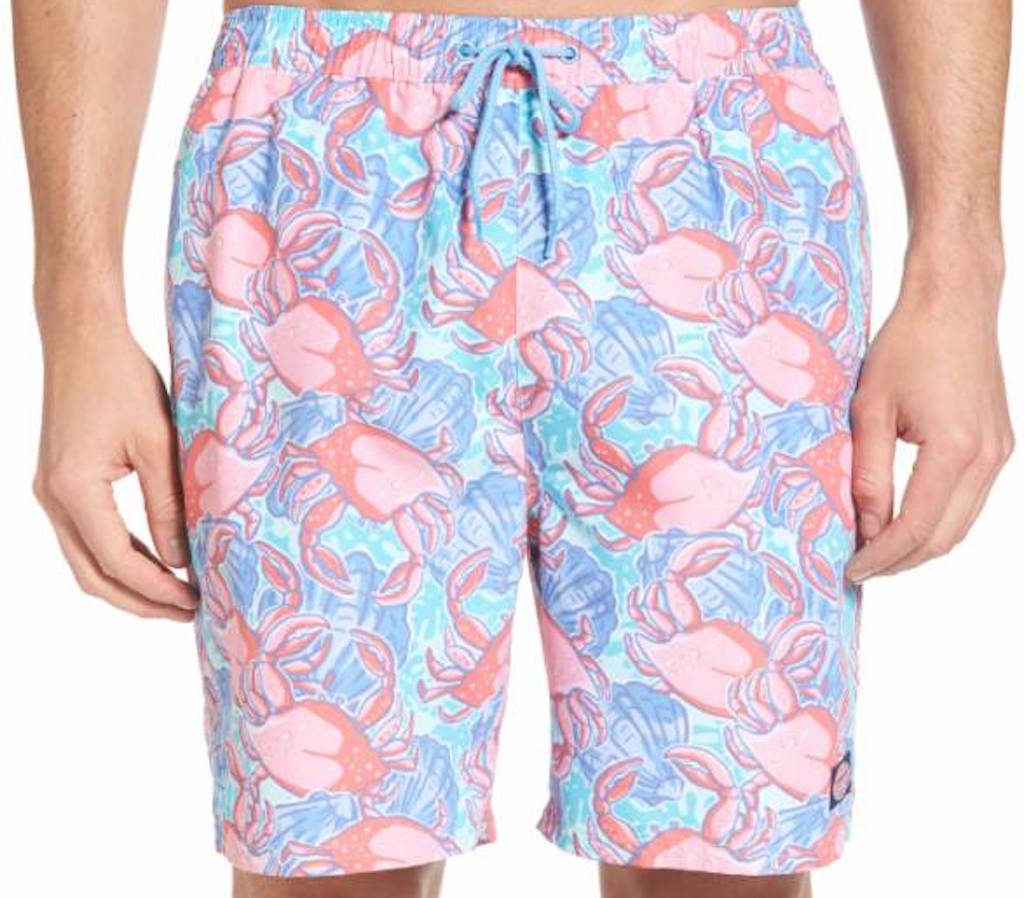 Swim trunks get an upgrade with four-way stretch fabric—important when you're crabbin' in the Bay. Vineyard Vines Crab Shell Chappy Swim Trunks, $89.50, Nordstrom.com.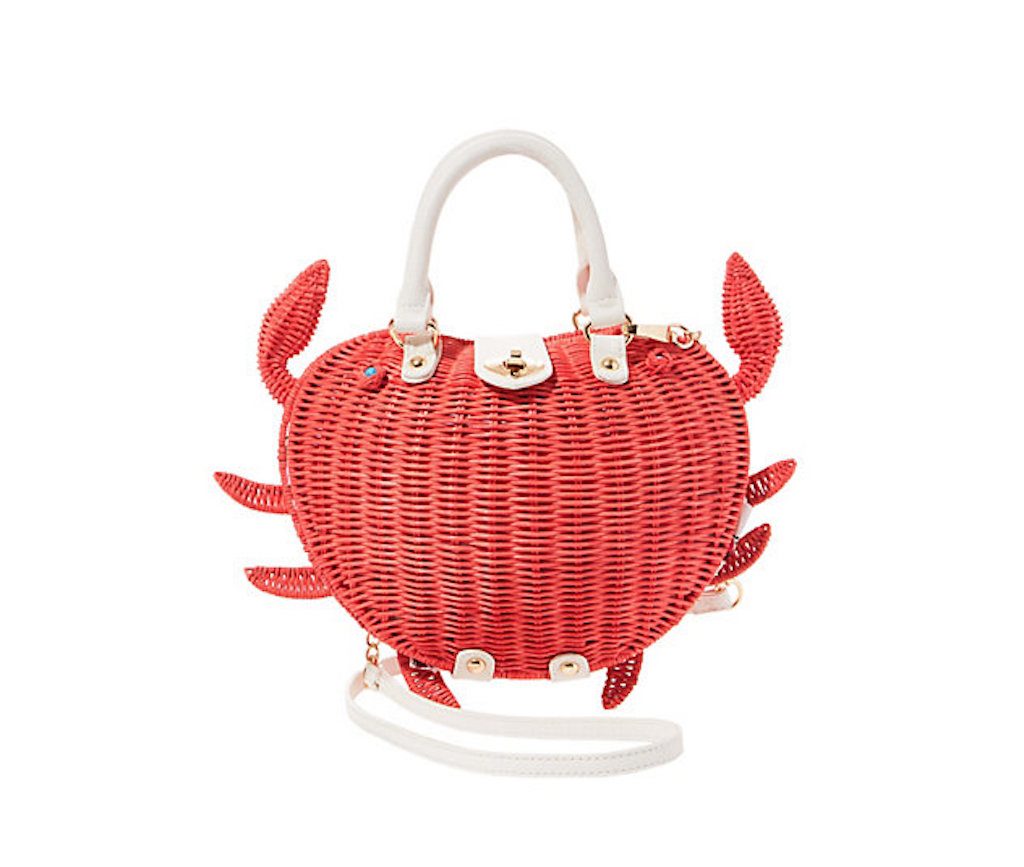 This straw shoulder bag adds a touch of unexpected punch to any outfit. Betsey Johnson Crab Calloway Cross-Body Bag, $98, Amazon.com.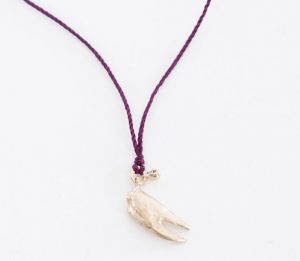 Bring a hint of the coast to your wrist—or ankle—with this delicate claw bracelet (made from reclaimed 14k gold). Blanca Monros Gomez Claw & Bead Silk Bracelet, $230, CreaturesOfComfort.us.
Why pay off your student loans when you can have a crab-adorned Gucci bag? (Kidding.) This purse is by far the most luxurious and fiscally out-of-reach crab-adorned accessory we've seen yet—which is exactly why we love it. Gucci Dionysus embroidered shoulder bag in light blue crocodile, $34,000 at Gucci.com.