Although the number-one national massage chain, Massage Envy, boasts of having 53 locations in the greater Washington region since the company was founded 15 years ago, it's only opening its first DC location this weekend with a shop on Wisconsin Ave. in Tenleytown.
The new massage studio is owned by Terri Jacques and Diane Kelley, who already operate several Massage Envy franchises in Maryland. The DC opening is particularly special for Jacques, who grew up here as the daughter of two business owners, and had been looking for a way to bring Massage Envy to her hometown for several years.
In fact, the idea for the DC location first came up almost ten years ago. But for most of that time, Massage Envy's regional developer, Eric Barton, was confronted by a web of DC regulations and restrictions put in place to prevent the influx of "massage parlors"—the old name for fancy massage spas with reputations for sleazy behavior and sexual favors.
"So DC kept getting put on the backburner because it wasn't zoned for massage services," Jacques says. "Even though, really, what we're doing is retail, the massage specialty just wasn't permitted in DC proper."
So when the opportunity finally did arise for a District opening, Barton called upon Kelley and Jacques to head it because of their experience with the area's market and clientele. (Jacques says that for years, Washingtonians had been traveling to her Maryland locations and becoming members because there wasn't a Massage Envy, or any similar franchise, in DC itself.)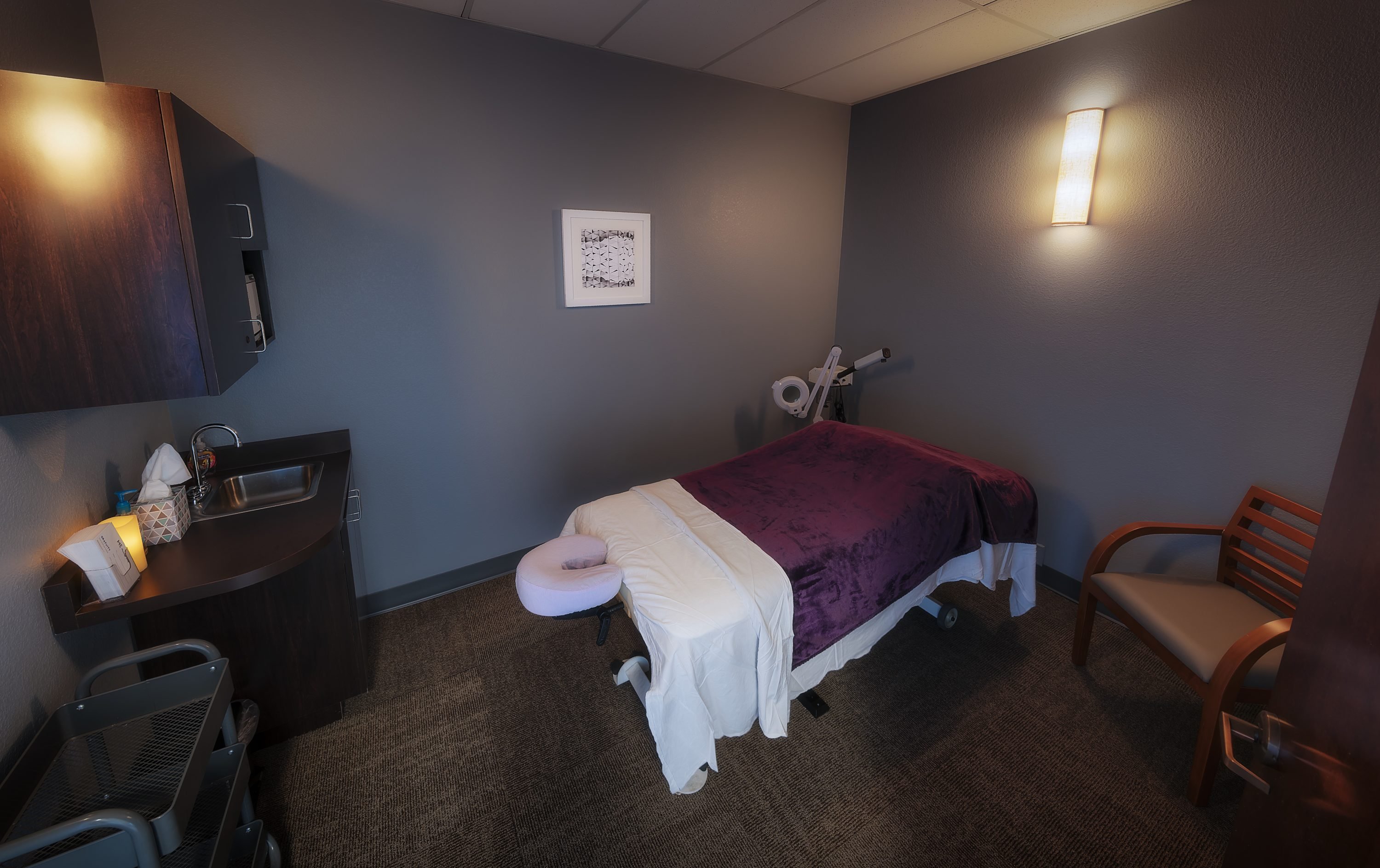 Combatting the parlor stereotype has been a mission of the Massage Envy brand since its founding. The business model emphasizes repeated visits for regular maintenance through a membership platform—which makes it more like a tanning or waxing salon and less like an exclusive day spa, too.
"We don't really consider the full-scale day spas to be our competitors," Jacques says. "Because we can get you in and out in less than an hour and a half, or for a massage and facial, in two hours."
Massage Envy added skincare to its menu of massage services about six years ago. The Tenleytown location will also offer chemical peels and microderm infusions. Also available at the DC location is Massage Envy's new Total Body Stretch, which involves a stretching professional performing a series of targeted stretches to help loosen stiff muscles and increase flexibility.
First-time customers at the Tenleytown location can get massages, facials, and Total Body Stretch sessions for $70 each, and membership costs $80 per month. Beyond one massage, facial, or Total Body Stretch session per month, membership includes discounted rates on additional services, as well as family add-on specials, and other perks.