Fall is primetime in Virginia wine country, when estates begin to harvest their grapes. (The beautiful weather doesn't hurt, either.) Here's where to stop for brunch on your day trip. Given these atmospheric destinations, you may linger all afternoon.
692 Federal St., Paris, VA
Not only is the Ashby within a short drive of some great wineries (i.e. RdV), but sommelier Stuart Brennen has curated an excellent list of local bottles if you don't feel like traveling. Snag a table on the patio overlooking the green hills, or in the atmospheric 19th century inn. Chef Tom Whitaker offers seasonal modern American dishes such as wild mushroom risotto with poached eggs or apple-gingerbread pancakes. Saturday and Sunday, 11:30 AM to 1:30 PM.
8369 W Main St., Marshall, VA
Ashby Inn vets Neal and Star Wavra restored this gorgeous Federal-era house, which boasts numerous rooms for dining and an open hearth for cooking. Local and seasonal are cornerstones of the menu, but dishes don't lack creativity—you might find Hawaiian loco moco alongside a Southern Benedict with ham, pimento cheese, and hickory hollandaise. The town of Marshall has become a foodie destination in and of itself with Red Truck Bakery, the Whole Ox butcher shop, and Riccordino's Chicago-style sandwiches (among others). Saturday and Sunday from 11 AM to 2 PM.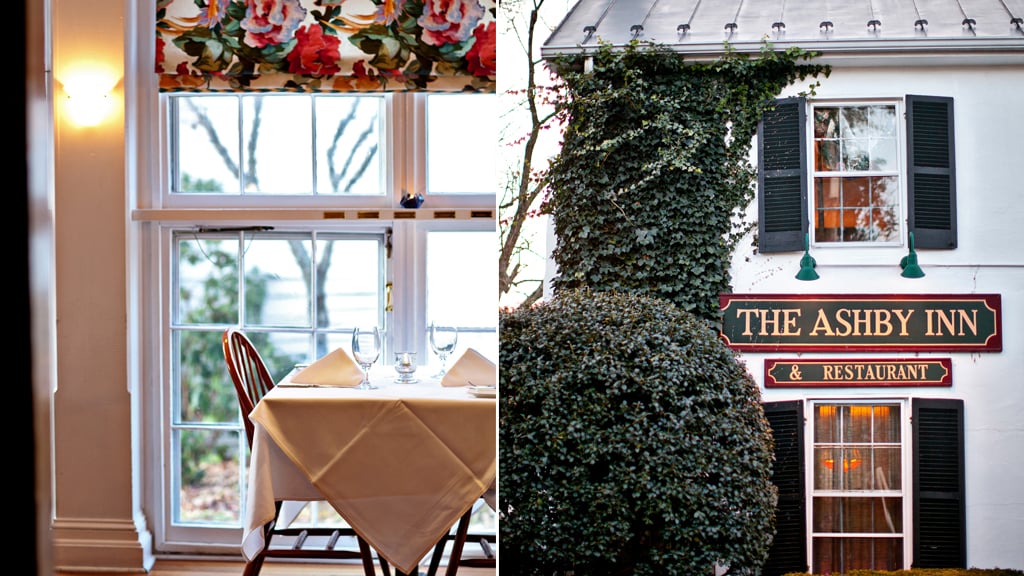 4244 Loudoun Ave., the Plains, VA
Chef Louis and Lydia Patierno's regional Italian restaurant in the Plains feels like a European country escape. The sunny, rustic dining room overlooks gardens and a stone patio, where patrons can relax under umbrellaed tables in warm weather. Start with a glass of Prosecco and prosciutto and melon before sampling delicious brunch pastas. Keep an eye out for foraged treasures, such as chanterelles or ramps in season. Afterward, drive 15 minutes from Italy to "France" (a.k.a. Boxwood Estate Winery, which specializes in Bordeaux-style wines). Sunday, 11 AM to 2:30 PM.
14001 Harpers Ferry Rd., Purcellville, VA
Combine brunch and a winery all in one at Grandale, which is part of 868 Estate Vineyards. The patio overlooking the surrounding greenery is the place to be in mild weather. Seasonal dishes like crab cakes or meat and cheese boards can be paired with the estate's own wines and flights, or save room and walk over to the winery itself for $8 tastings. Looking to sample a few more local spots? Here's a guide to the best wineries on the way to nearby Harpers Ferry. Saturday (all day dining) starting at noon, and Sunday 11 AM to 6 PM.
The Restaurant at Patowmack Farm 
42461 Lovettsville Rd., Lovettsville, VA
Chef Tarver King's evening tasting menus are worth the splurge, but patrons can sample his a la carte cooking for a gentler price during weekend brunch/lunch. Another perk: the view from the greenhouse-turned dining room is even better. The cooking here is hyper-local and inventive, with an eye towards the region's culinary roots—think sorghum porridge with fried ham and pickled elderberries, or roasted acorn squash with grilled rabbit. (So no, don't come expecting omelets and mimosas.) The wine list includes a number of stellar Virginia bottles, while a number of wineries like Fabbioli Cellars are within a 15 minute drive. Saturday and Sunday, 11 AM to 1:30 PM.