A guide to the newest places to eat and drink.
Dark leather. Exposed brick. Old time-y Edison lights. Sound familiar? It's the standard for nearly every speakeasy-style bar in America, and a model veteran barman David Strauss and hospitality partner Vinoda Basnayake originally planned for Morris. Now the Shaw cocktail spot, which opened Monday, couldn't look more different.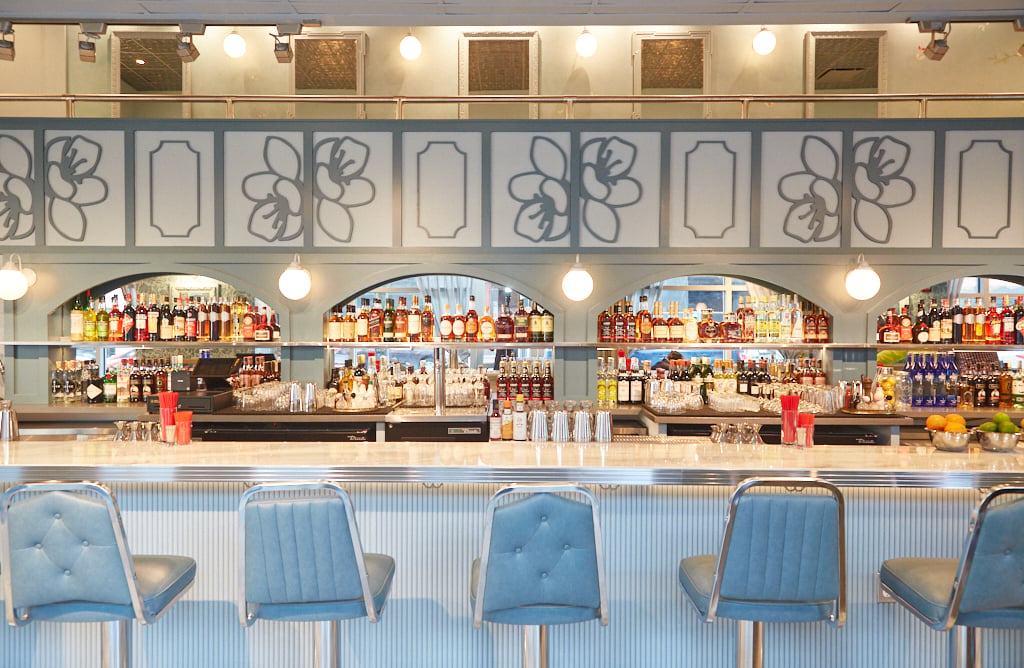 The 63-seat space feels like a lovely tea room instead of a place that requires a secret passcode (and indeed you don't, though the speakeasy-esque no standing rule remains). Local designer Maggie O'Neill of Swatchroom, who's behind the look of transportive places like Provision 14 and Sakerum, went with a "whimsical, Wes Anderson look," according to Strauss. Pastel blue walls are hand-stenciled with floral designs, and the airy space is set with whicker chairs and pale green booths.
"I think the speakeasy is on its way out. They're everywhere now, and in every city in the United States," says Strauss, who worked at lauded bars like Barmini and the Ranstead Room in Philadelphia. "There was no reason to do that once again."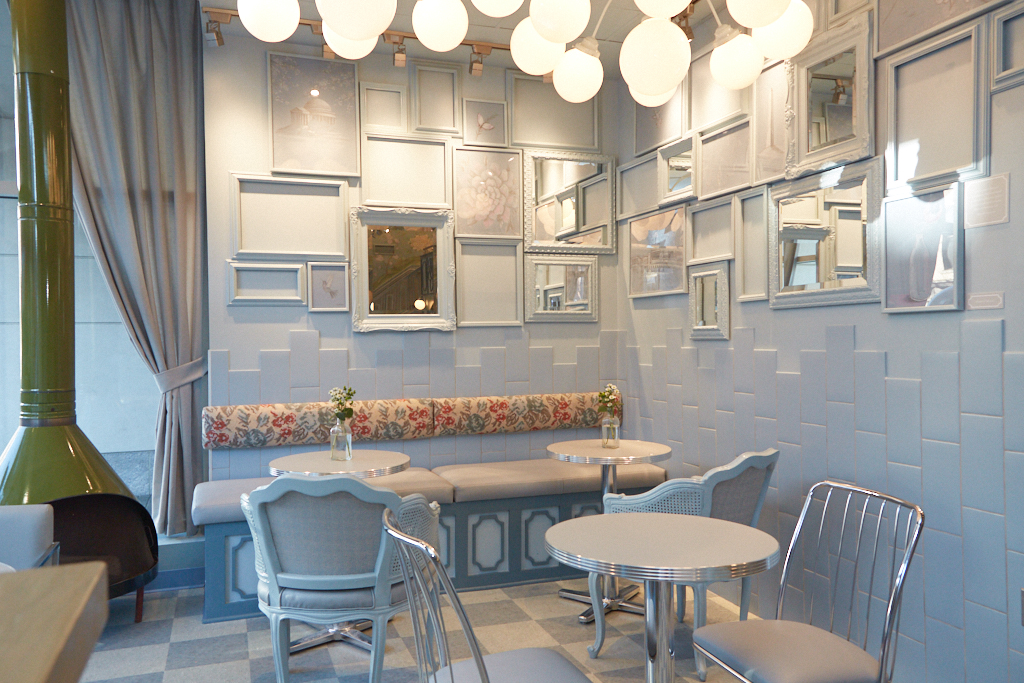 Strauss would know about faux-Prohibition-era imbibing—he and Basnayake are behind the Sheppard "speakeasy" in Dupont Circle. Originally opened by Basnayake and celebrity chef Spike Mendelsohn four years ago, the spot boasts all the traits of a 1920s-inspired haunt: dim lighting, a semi-hidden entrance, and a name that nods to Morris Sheppard, the Senator who fostered The Sheppard Bone-Dry Act of 1917 that banned alcohol in the District. When Strauss took over from Mendelsohn—the duo have been friends for decades, and Medelsohn remains an investor—he had the intention of matching the Morris half to Sheppard. Then O'Neill pitched a fresher look for the window-walled space adjoining the Convention Center—equipped with patio space for warm weather—the team jumped. 
"When I see all the people going one way, I love to go the other way," says Strauss. "The more places that are unique and don't look like each other, the better."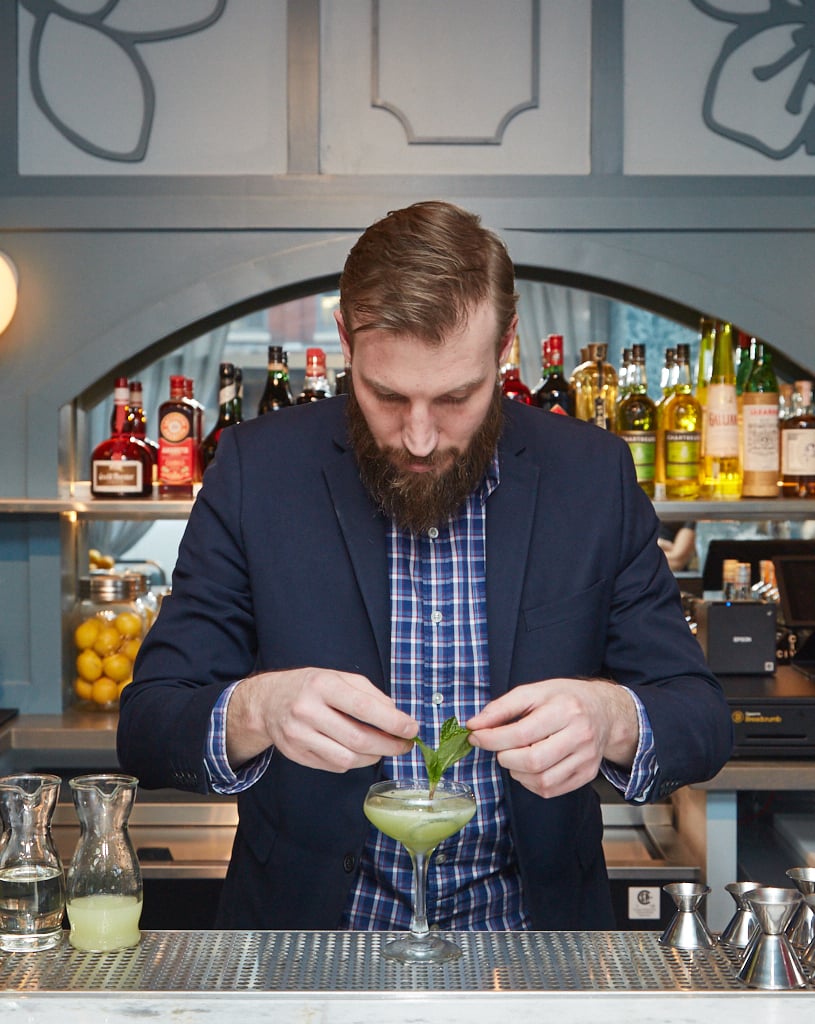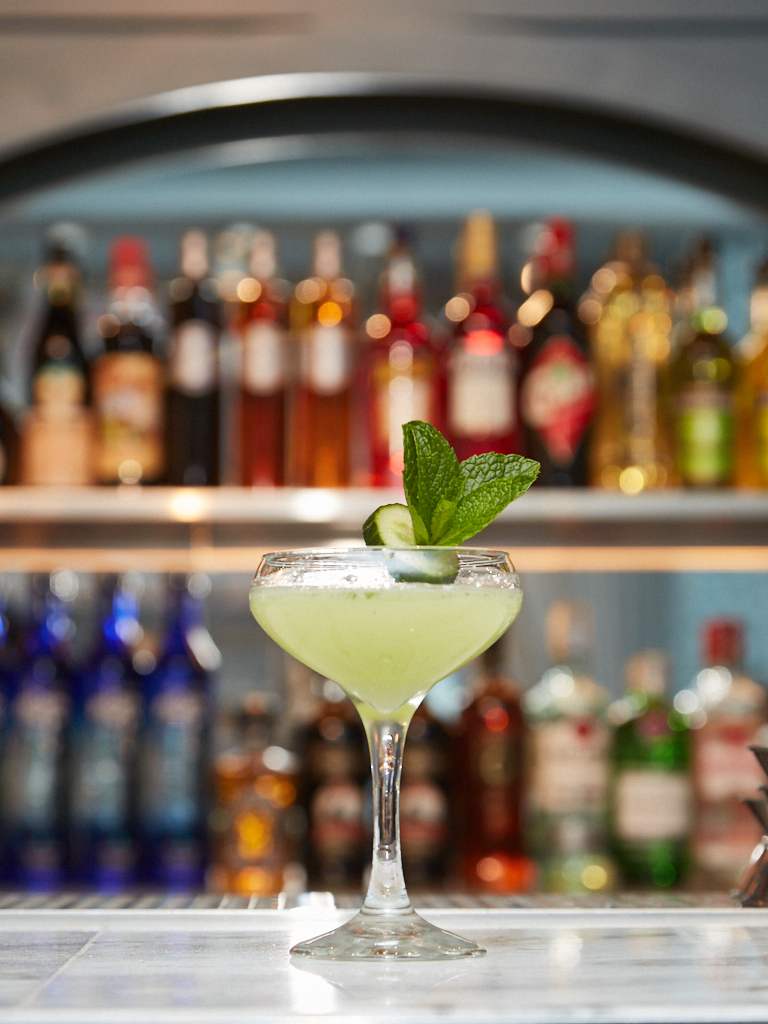 That's not to say the attention to detail that many drinkers associate with speakeasy-style cocktails is any different. You can see all the fresh juices (squeezed every 12 hours at most), homemade tinctures, and amaro behind the very well-lit bar. The place also isn't without throwback charms. Strauss produces ice in what he calls "the most Colonial way possible," carving 25-pound blocks of crystal-clear sculpture ice with a handsaw, chisel, and mallet. Spheres are loaded into glasses for service—all of which goes in the freezer for maximum temperature control—while the shavings are used to mix and stir cocktails.
"Ice melts, and it's adding something to your drink," says Strauss. "Lots of places do machine ice for production. But I keep in mind that all of those machines are full of plastic and rubber and metal parts, and all of that comes in contact with your ice."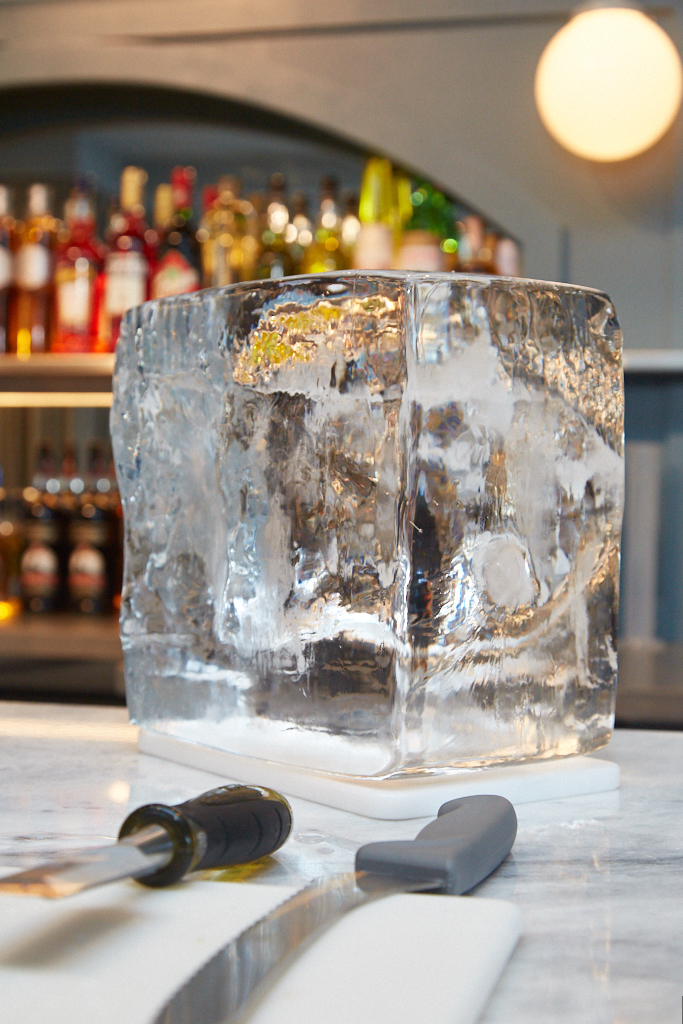 Customers can order from a curated list of classically based cocktails, all $12. There's no food, save for complimentary nibbles like Italian roasted nuts. Drinks run the gamut from booze-forward (i.e. The Professional with bourbon, over-proof rum, and Campari) to light and whimsical, like the Vanilla Cobbler fashioned with cognac, vanilla liqueur, and fresh cream. The lineup will change each month, and guests are always welcome to order the "bartender's choice"— spur-of-the-moment creations based on customer preferences, whether a riff on their favorite drinks or spirits, or libations to match their mood. And thankfully, there won't be a mixologist twitching his waxed mustache at your affinity for gin and tonics. 
"For awhile, you almost had to be a speakeasy to be a good bar—a little stuffy, a little pretentious—but I think we're going to see that part die," says Strauss. "I hope to hell it dies. If a person wants a vodka soda, no one should look down their nose at them. They're spending their hard-earned money."
Morris. 1020 7th St., NW. Open Monday through Thursday from 6 PM to midnight;, Friday and Saturday from 6 PM to 2 AM.