Is there any better soup than French onion? It's less like a soup, and more like a bowl of melty cheese, croutons, and caramelized onions with just the right amount of beef broth–so in our opinion, no.
The ultra-cheesy: Le Diplomate
1601 14th St., NW
Le Dip's onion soup gratinée doesn't skimp on the fromage, which is heaped atop slices of the brasserie's delicious baguette and broiled until bubbling. You won't see the heady onion broth upon arrival, but it's under all that incredible molten cheese. $12.50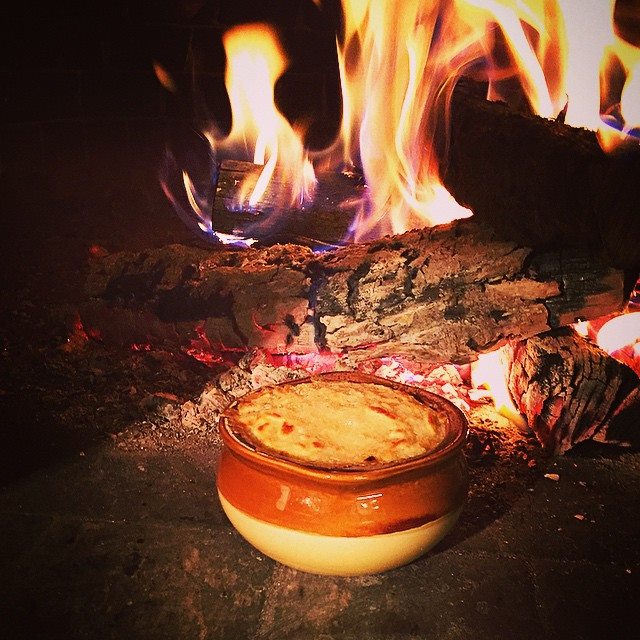 The classic: Mintwood Place
1813 Columbia Rd., NW
A menu staple for lunch and brunch, we love scooping into this quintessential cauldron of deliciousness: richly caramelized onions swimming in beef broth, rustic croutons to soak up the juices, and a blistered cap of gruyere cheese. $12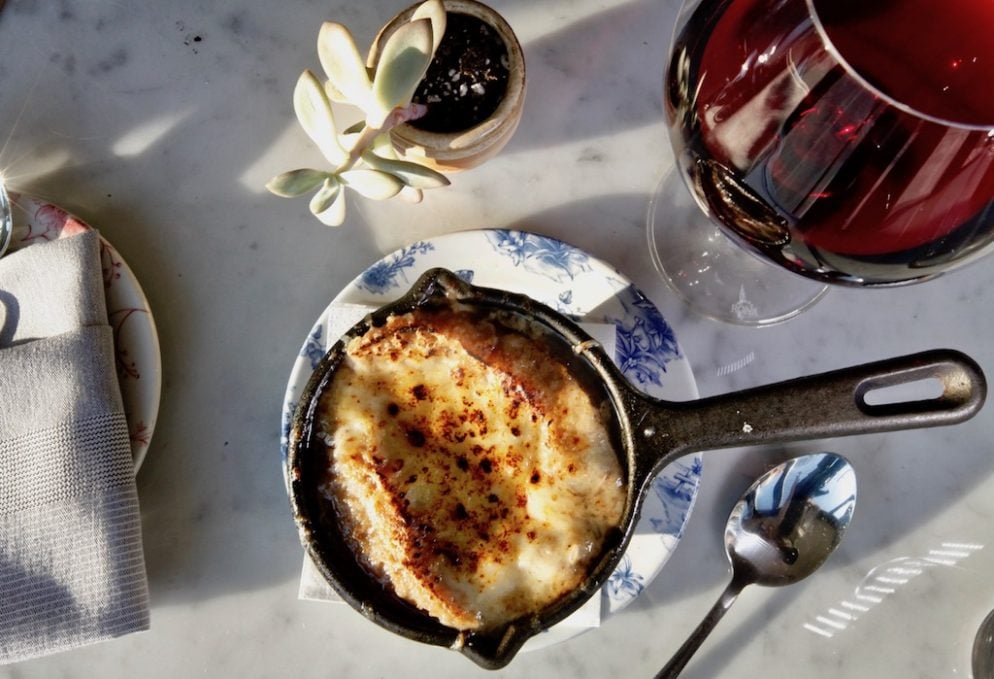 The vegetarian-friendly: Primrose
3000 12th St., NE
You won't miss the meat in chef Nathan Beauchamp's rendition of the classic. The earthy, rich broth draws its flavor from kombu, mushrooms, and deeply-caramelized onions. Sorry, vegans, the gooey topping of gruyere and emmental is there to stay. $10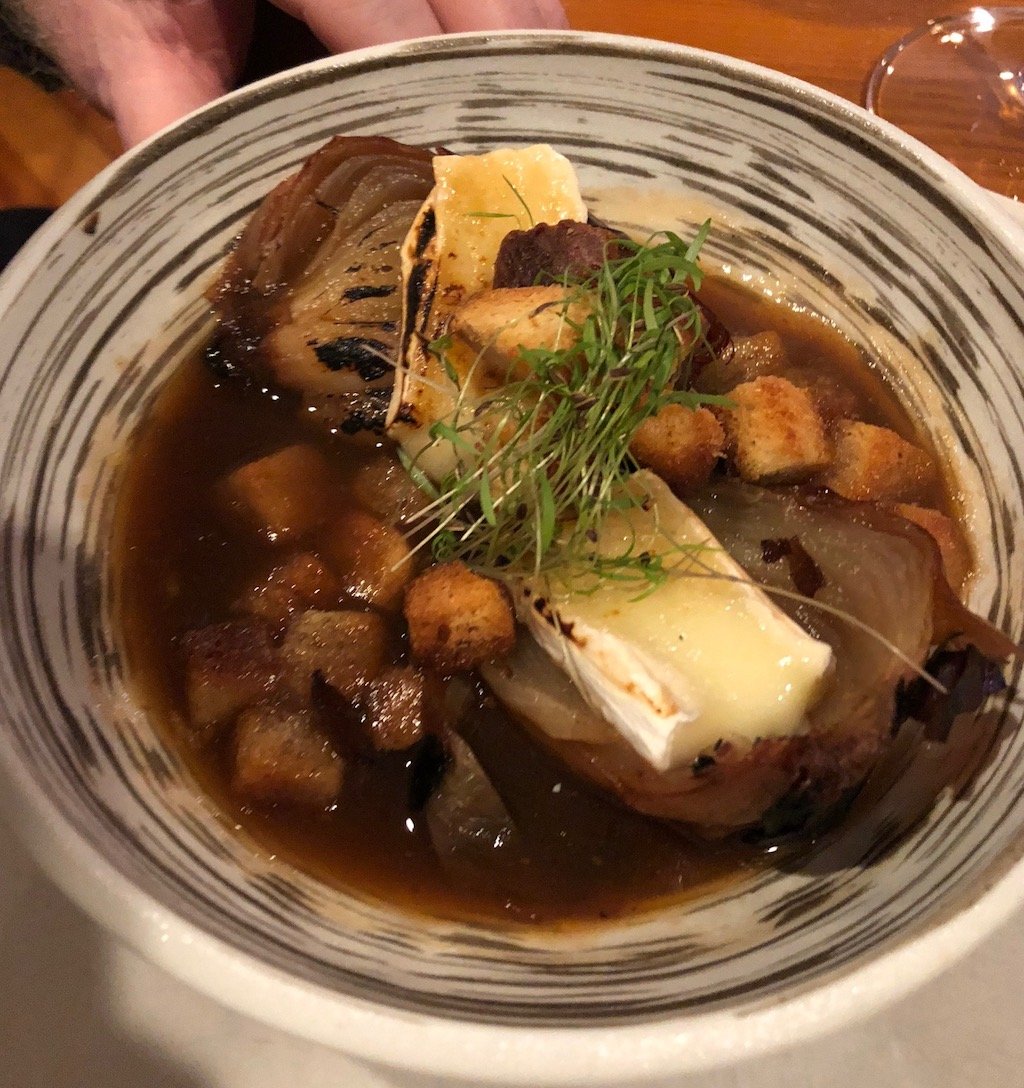 The fork-and-spoon version: Field & Main
8369 W Main Street, Marshall, Virginia
Onions are the workhorse of the French soup—their slow caramelization is what lends the perfect flavor and consistency. At this Virginia wine country destination, chef Anthony Nelsons says he wanted to make an onion "the star component" of the dish. Sweet vidalias are roasted for up to four hours in the kitchen's wood-fired hearth for a "puddling-like" consistency, stuffed with melty brie, and scattered with brioche croutons for crunch. A beefy caramelized  onion broth fills the shallow bowl, but it's best to attack the plate with a fork and spoon (and attack you will). $8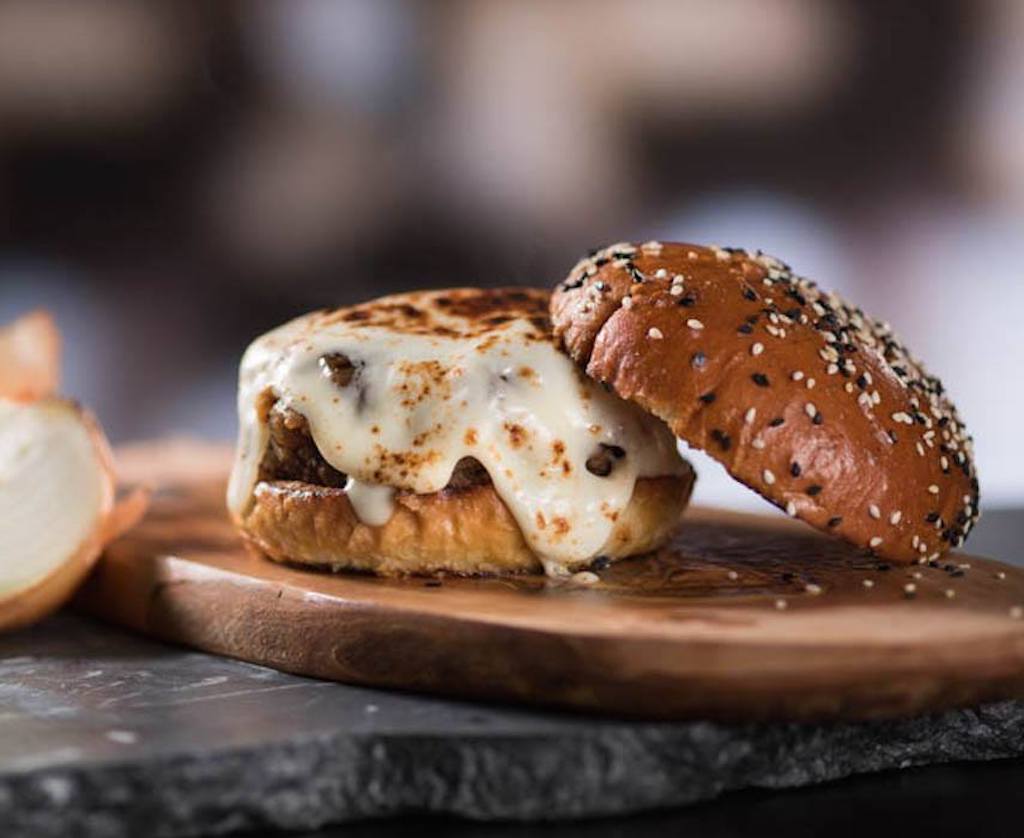 The two hands (and lots of napkins) version: The Capital Burger 
1005 Seventh St., NW
The Capital Grille's burger-centric spinoff channels a bowl of French onion for its namesake specialty. The Capital Burger boasts a juicy Pat LaFrieda patty (think the Tom Ford of the beef world) topped with caramelized onions, shallot aioli, and a brûléed cap of melty Wisconsin grand cru gruyere.