The party was hopping one night at Wake Forest University when Cheli Bleda noticed that the handsome guy she was in a group conversation with was cracking up at all of the same jokes as she was. She had seen Travis Drew around before, wandering the halls during the first semester of law school, but thought he was way too handsome for her. Nevertheless, she struck up a conversation. 
"It became instantly apparent that we had the exact same sense of humor," Cheli and Travis recall. "We were both pretty instantaneously smitten. Within a one week span, we were spending every waking minute outside of classes together."
Follow Bride & Groom on Instagram | Like Bride & Groom on Facebook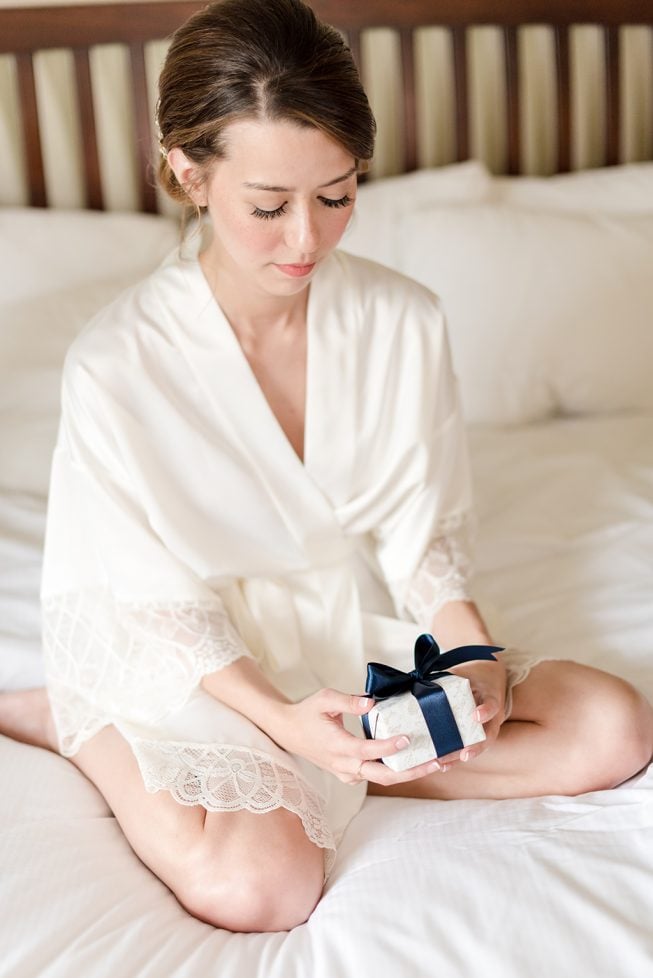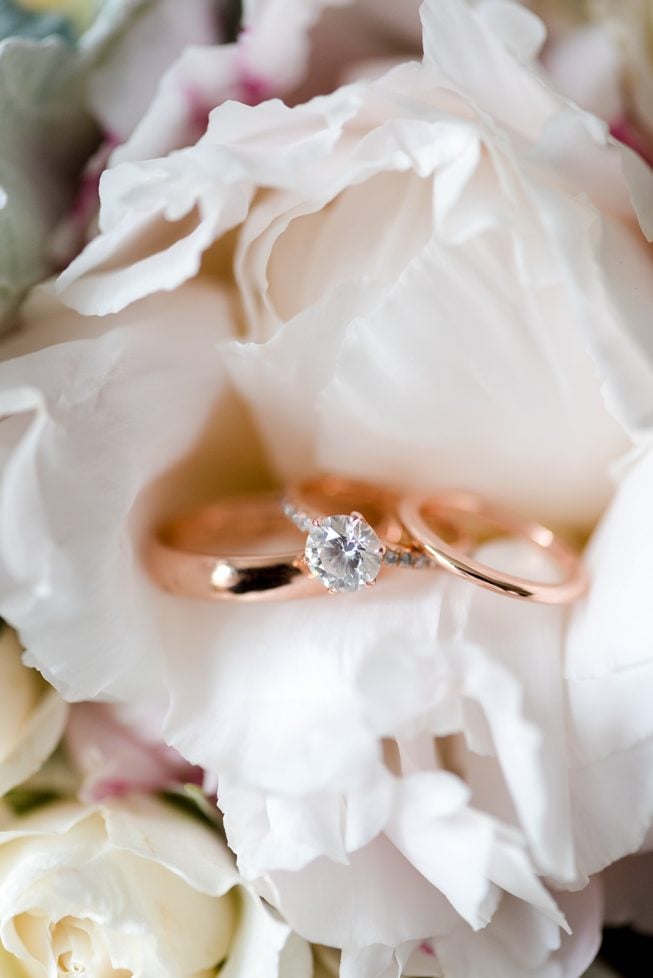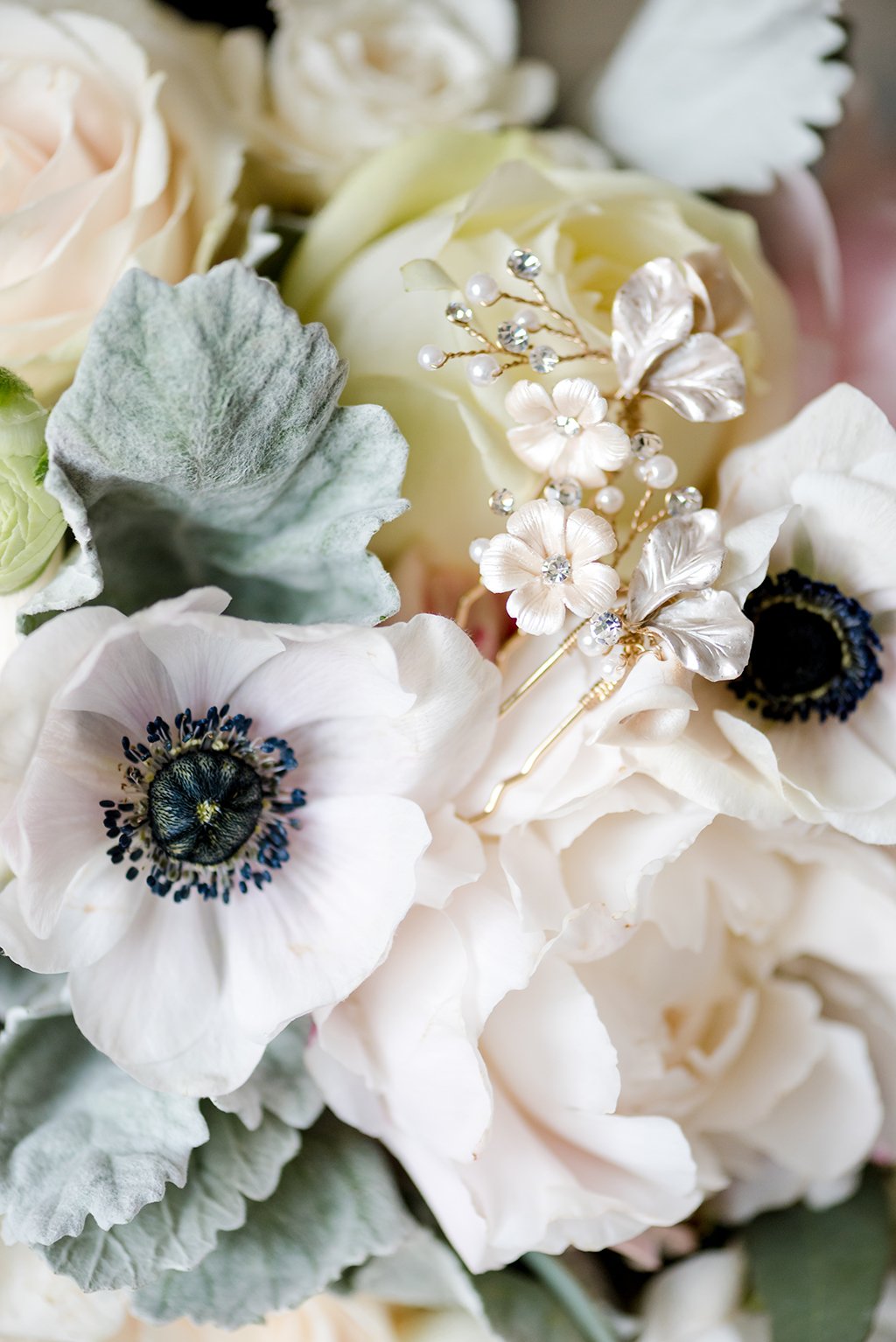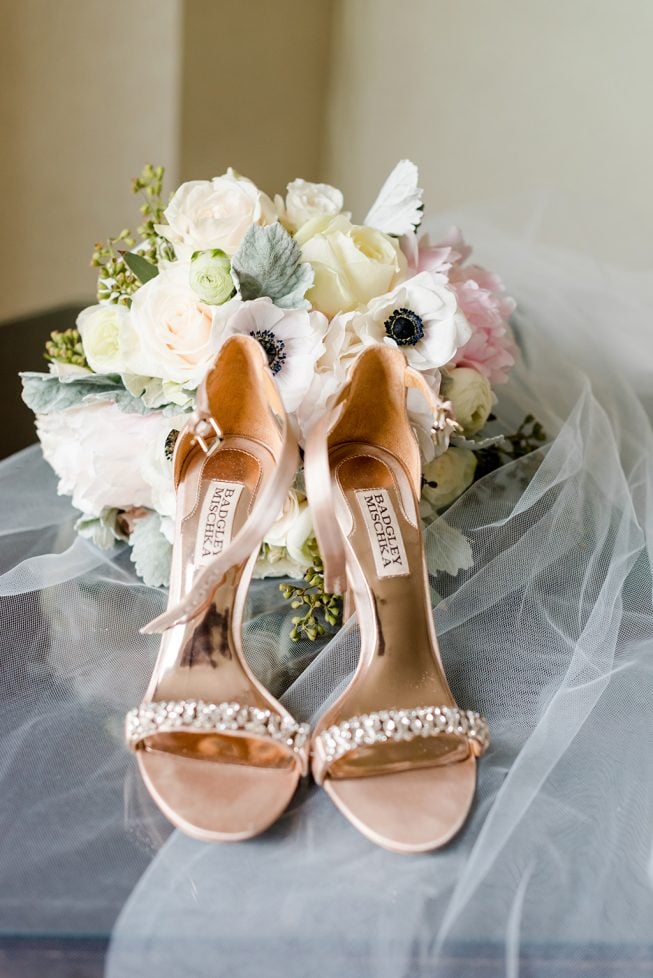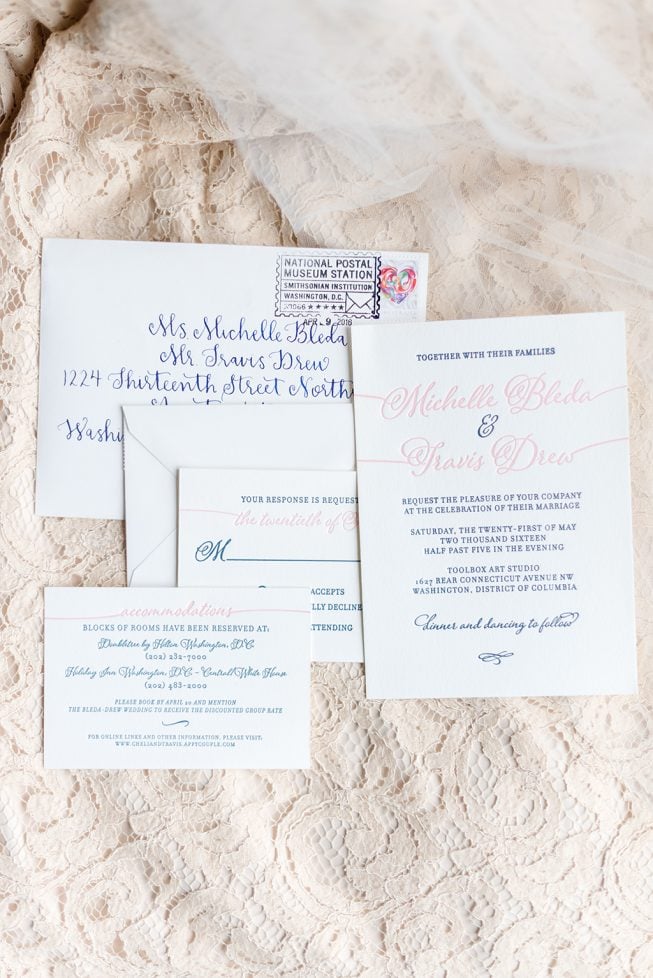 "I knew that I wanted to talk to him more," Cheli says, "and I guess that just never stopped."
As law students, the couple didn't have too much time for courtship: their first date was a quick stop for burgers after their Friday morning classes and before a long afternoon of cramming. They went to Rose's, a neighborhood joint connected to a gas station in downtown Winston-Salem. Afterwards, they studied for a bit before Cheli decided it was time to introduce Travis to an important figure in her life: her puppy Eli. Once they got through introductions, they took a break from studying to stroll around campus together—the first of many, many such walks the three of them would take together.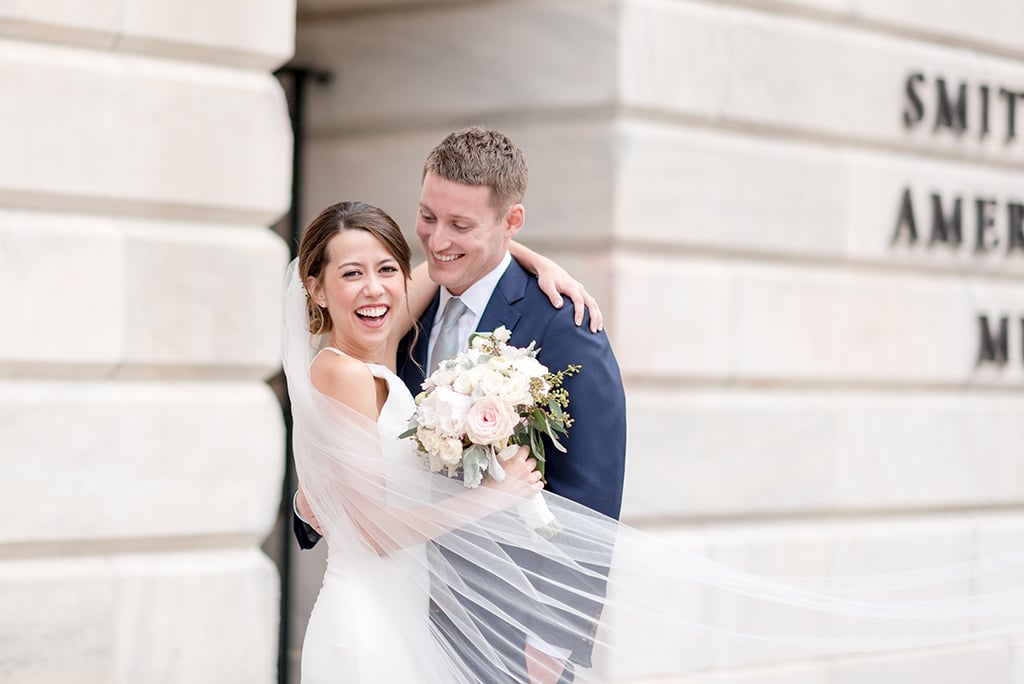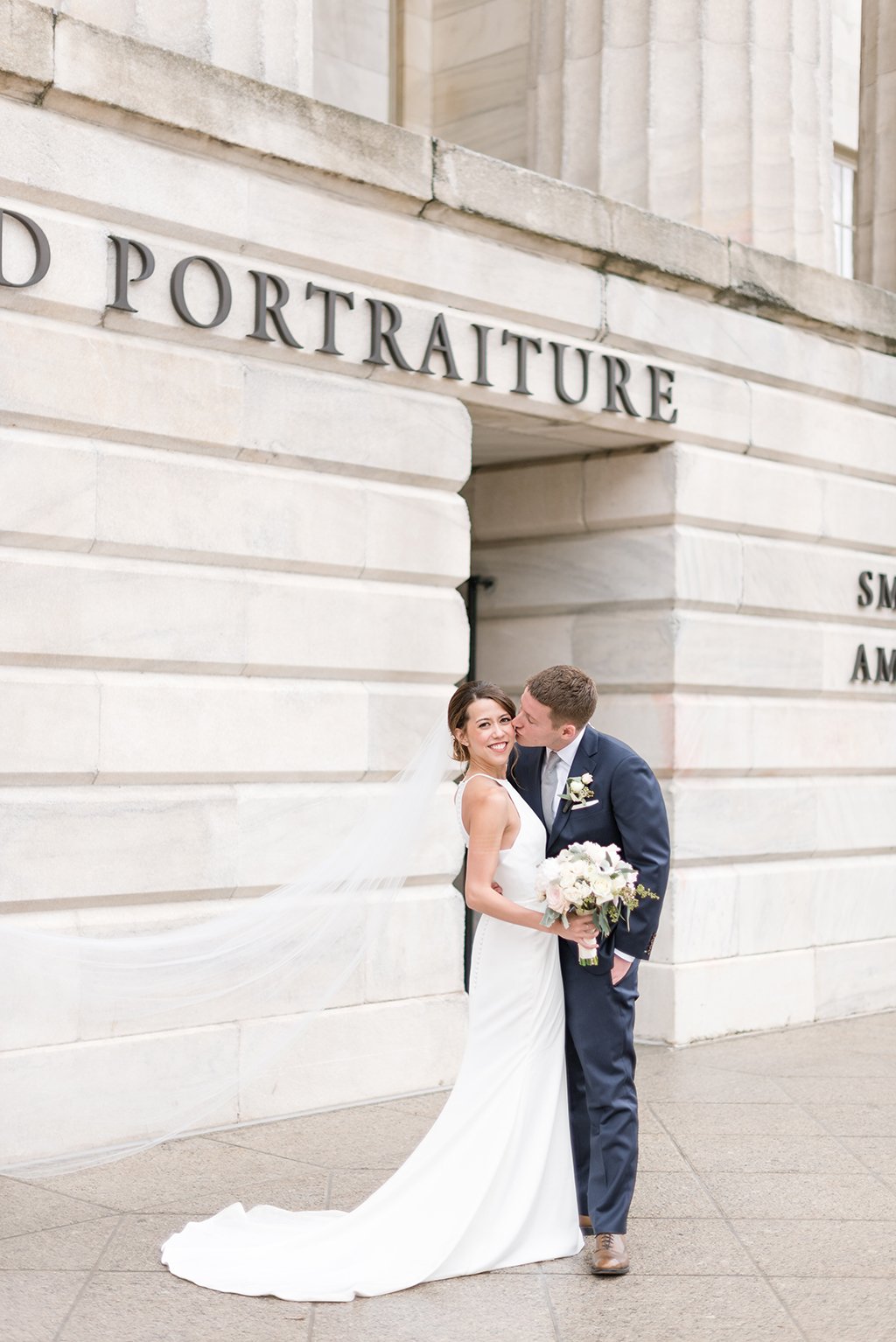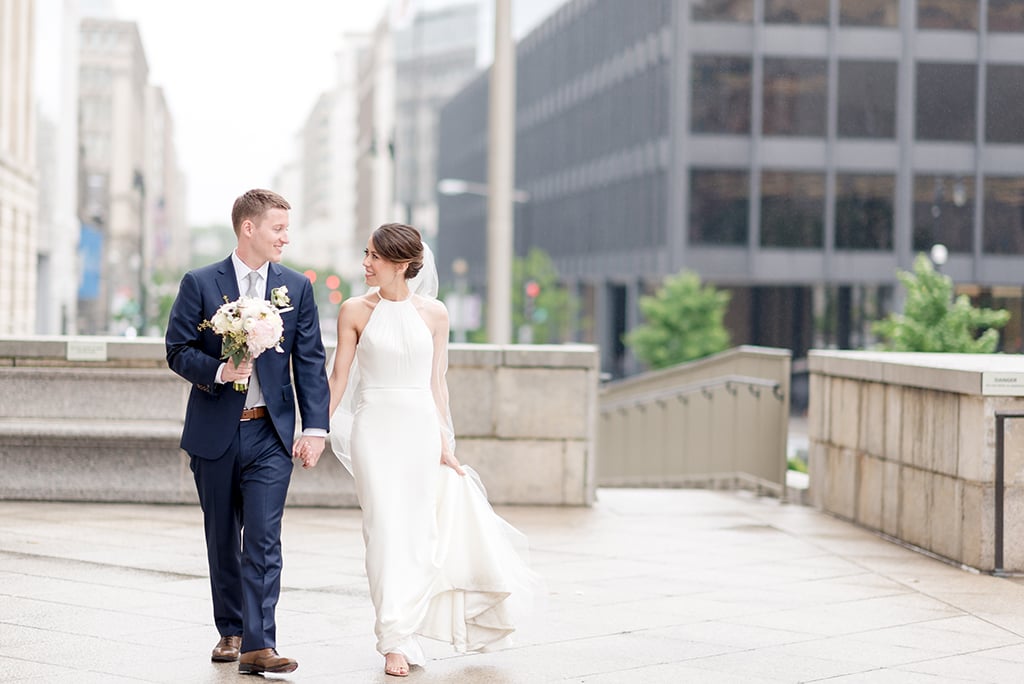 "We really hit it off," Travis says. "She had this level of self-confidence that initially pulled me in. She immediately made me laugh with ease. And it was clear that she was insanely smart. I just felt comfortable being myself around her. She very quickly became my best friend… and is the reason I don't 100 percent regret going to law school."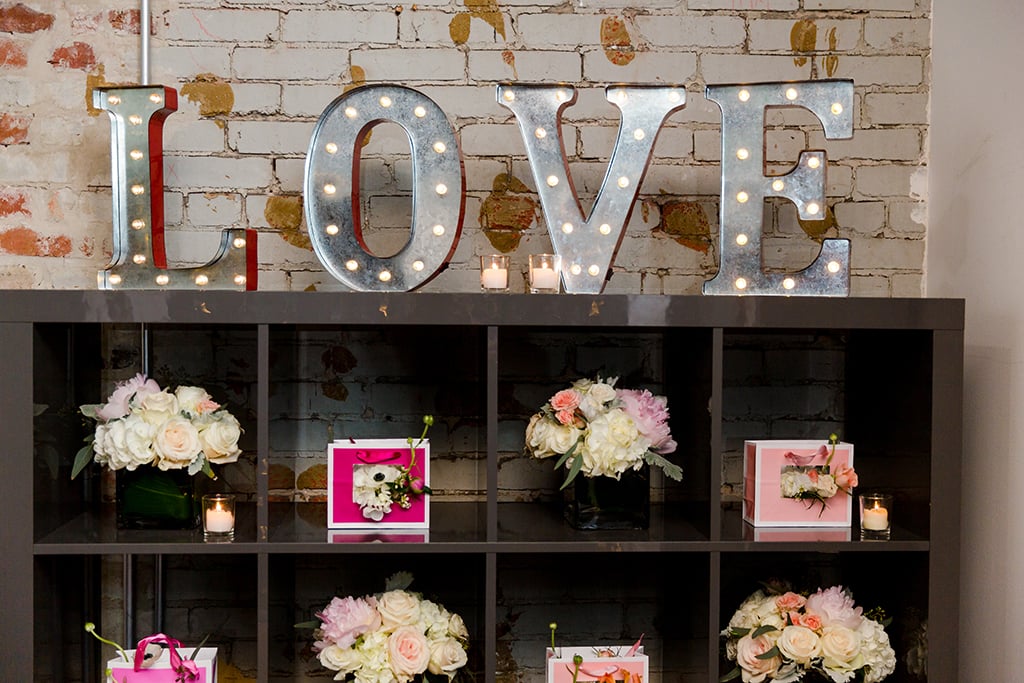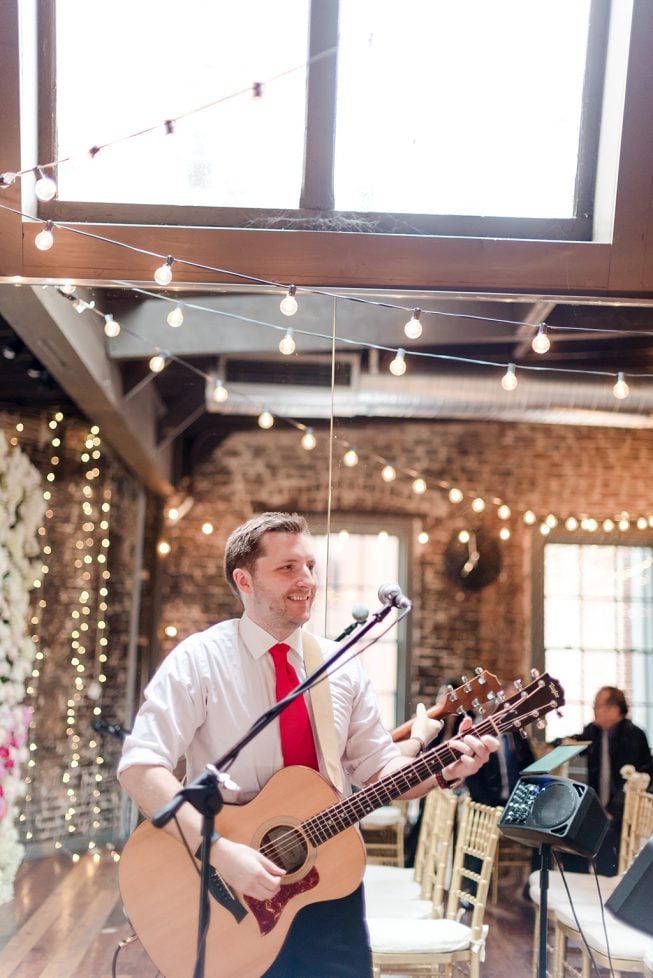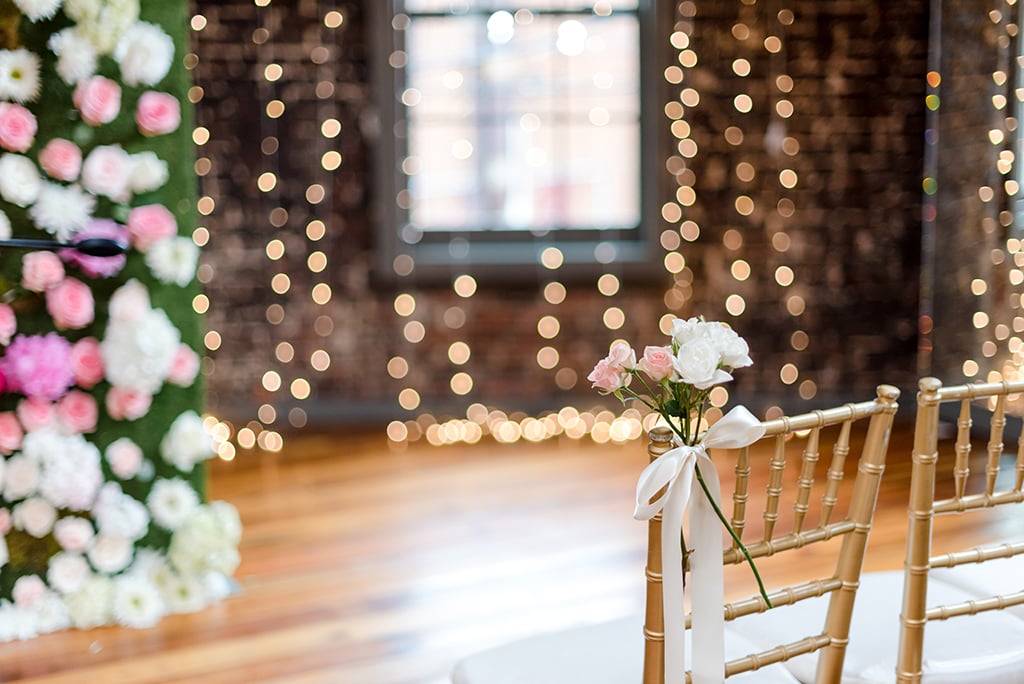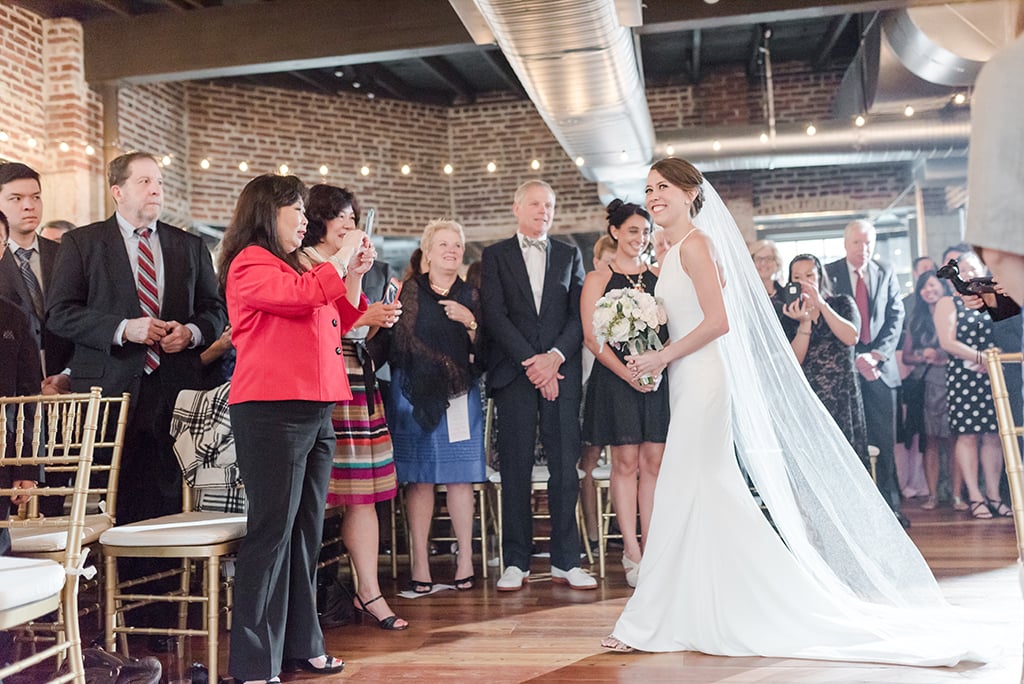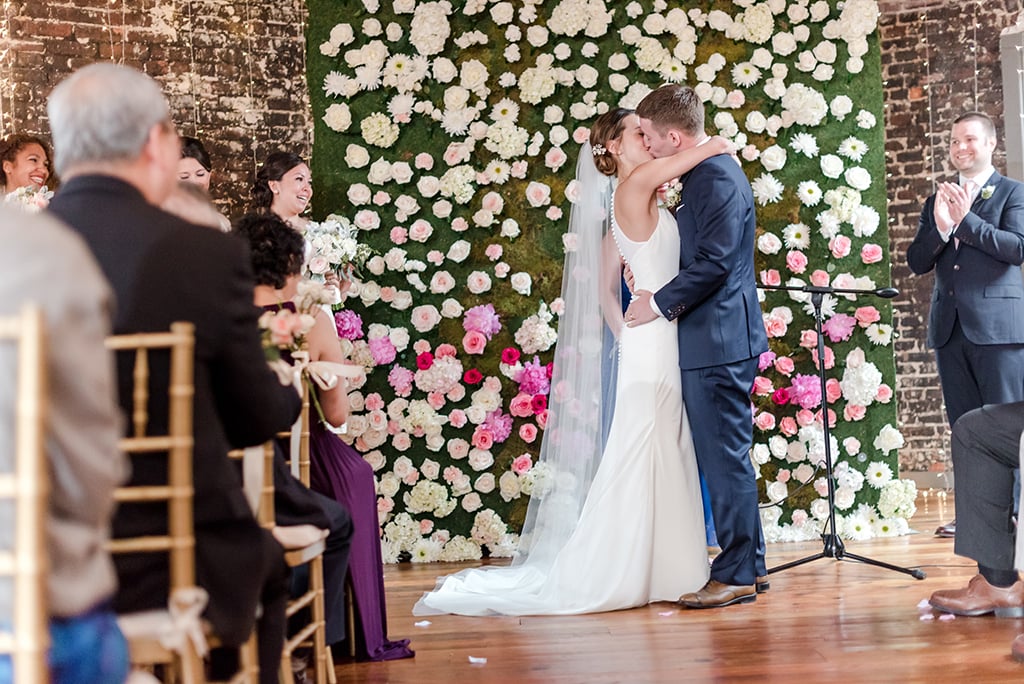 After graduating, the pair moved from Winston-Salem to Charlotte, North Carolina. Travis pursued a career as an operations consultant, while Cheli used her law degree to become a corporate finance attorney. Travis had purchased an engagement ring for Cheli in the fall of 2014, but every time he planned to pop the question, his thunder would get stolen when someone else in their friend group got engaged. By February 2015, the ring was burning a hole in his pocket, and Travis knew that he had to act.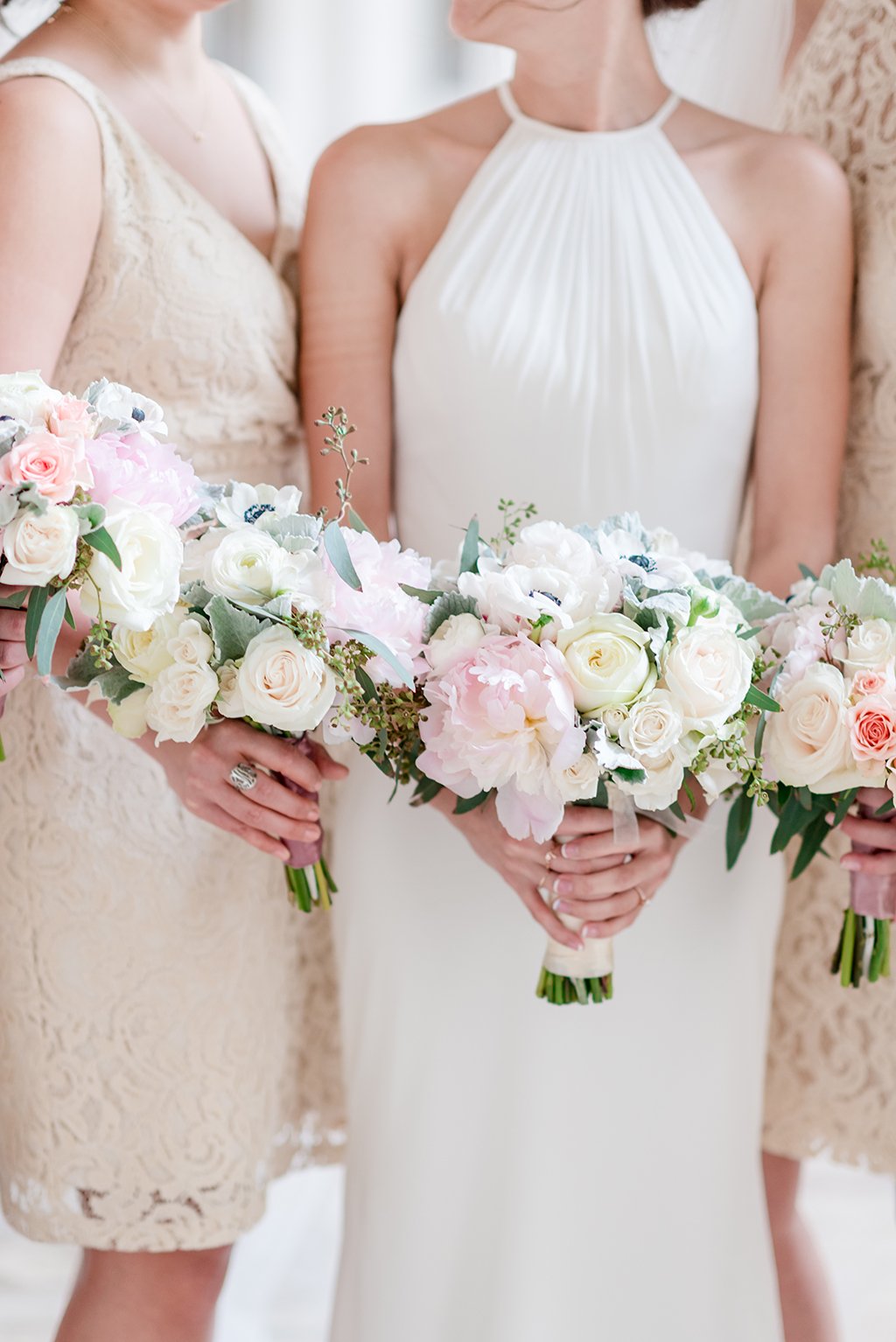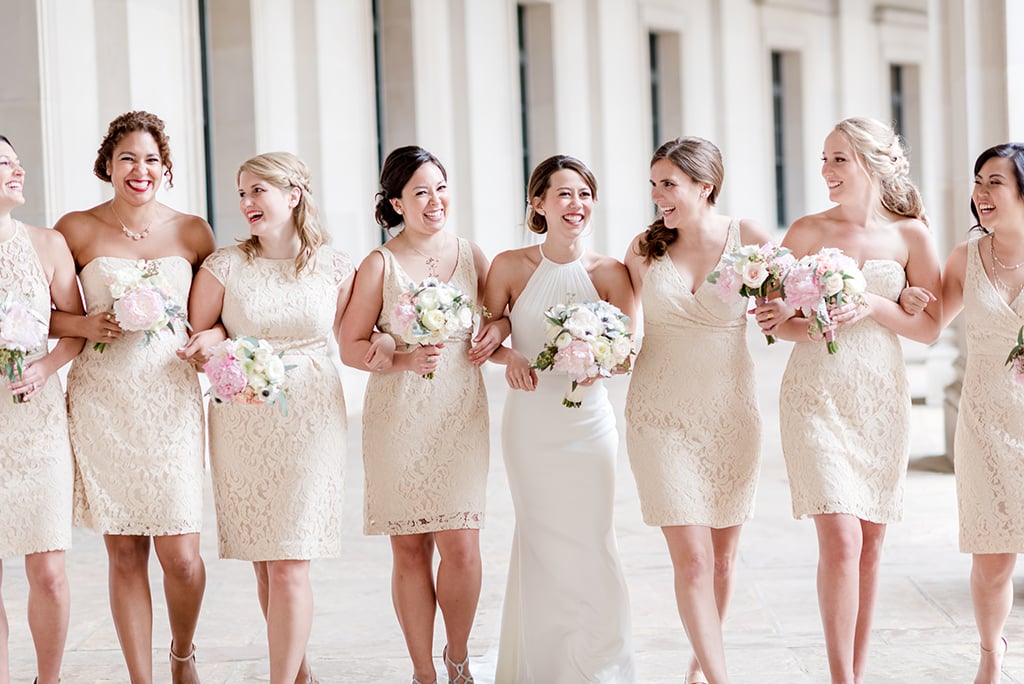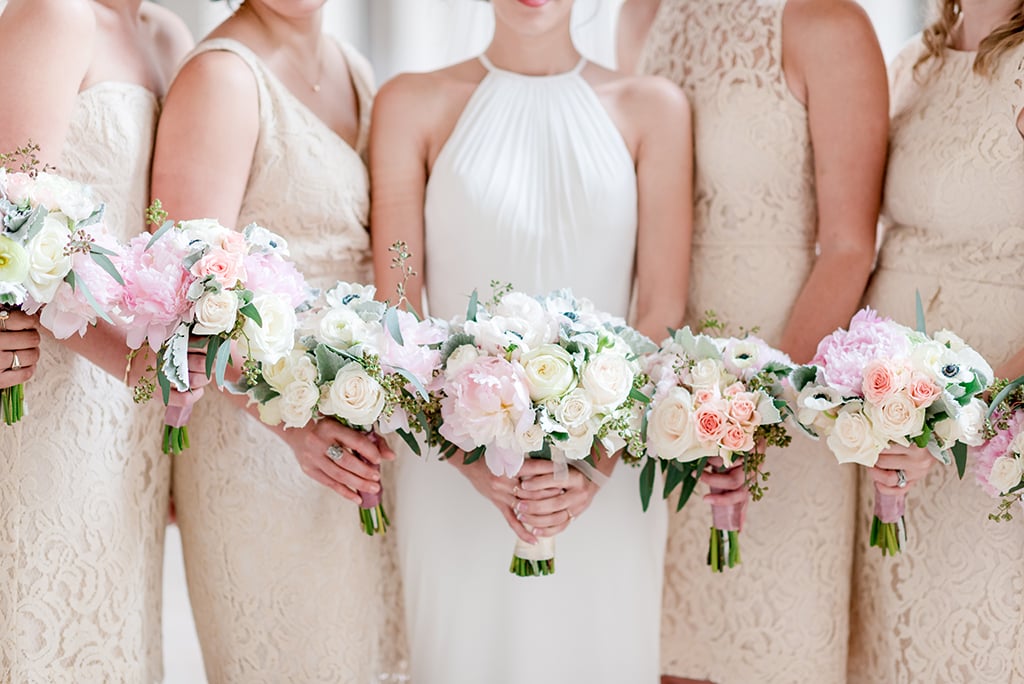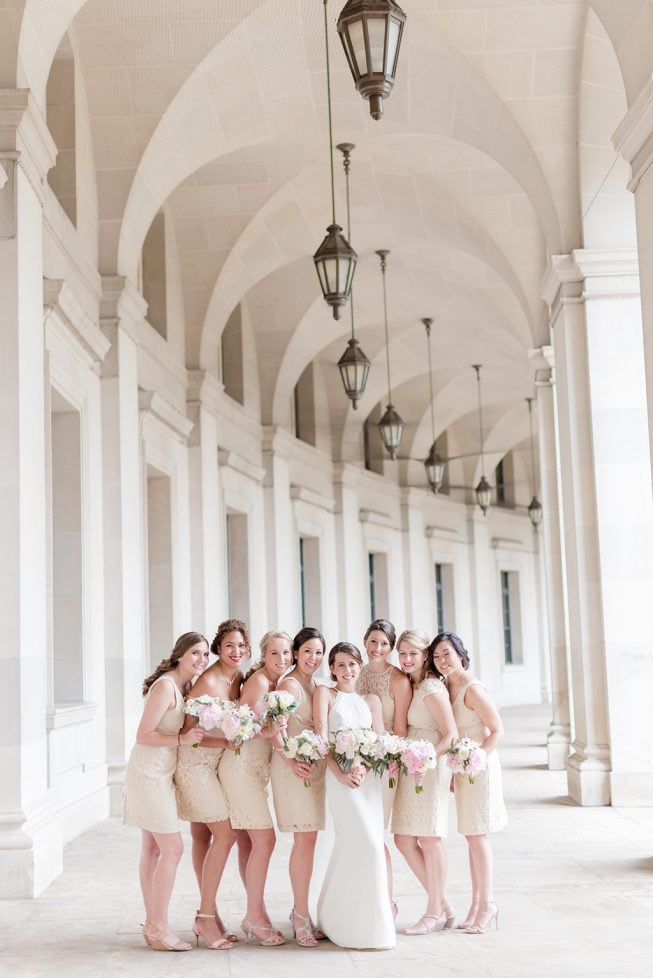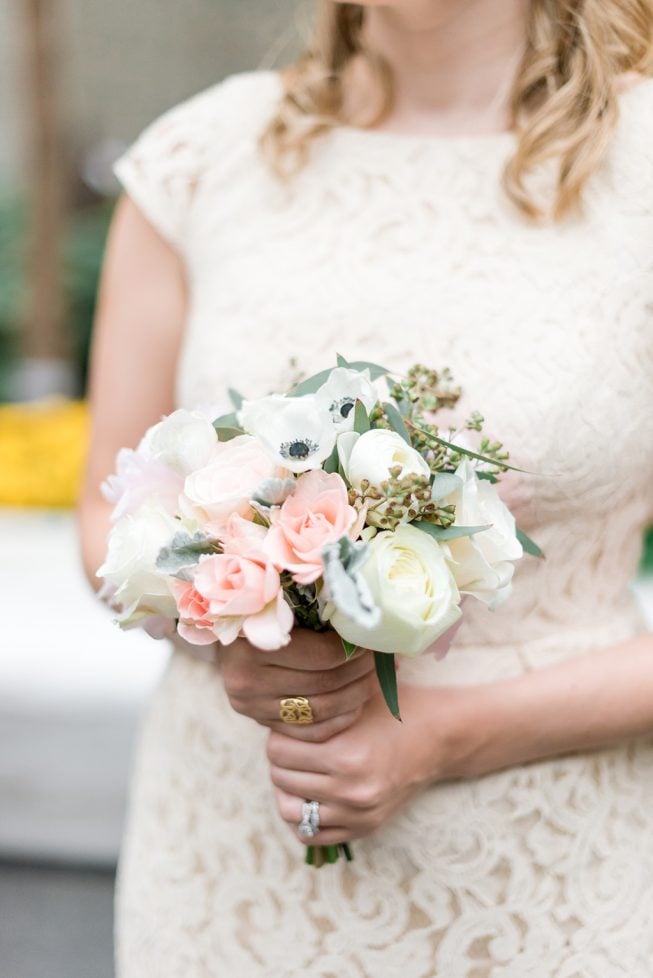 Travis decided to plan a Valentine's Day-weekend getaway to Asheville, North Carolina. The couple had been meaning to visit the popular mountain town, but somehow plans never quite seemed to materialize. This time, Travis was determined. He planned a weekend centered around food for Cheli, who is somewhat of a foodie, including brunch, dinner, and even dessert reservations for each day of the trip. On Saturday, they strolled the River Arts District and ate themselves silly across town. During a quiet moment while sipping wine and leisurely getting ready for their dinner reservations, Travis got down on one knee and asked Cheli for her hand.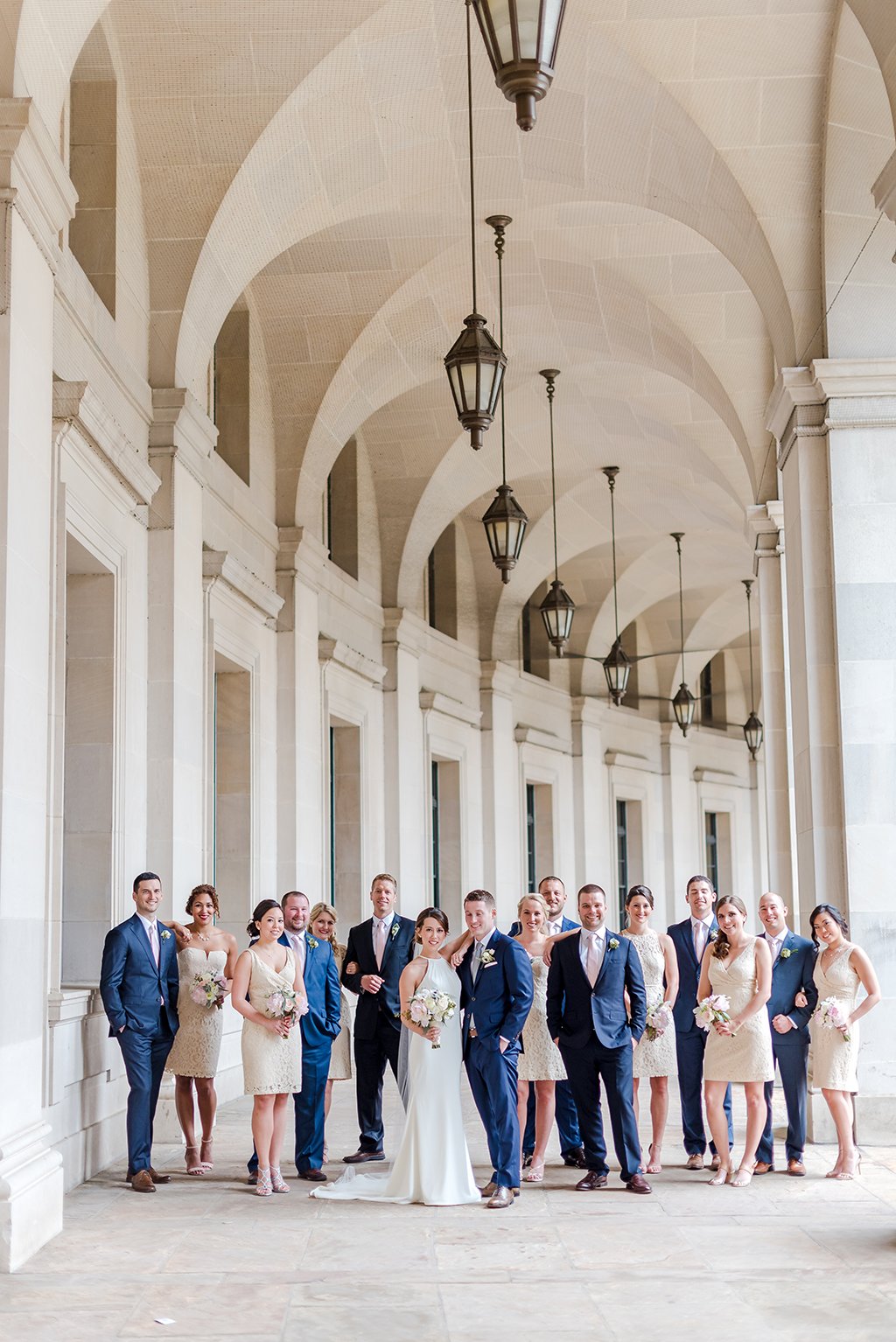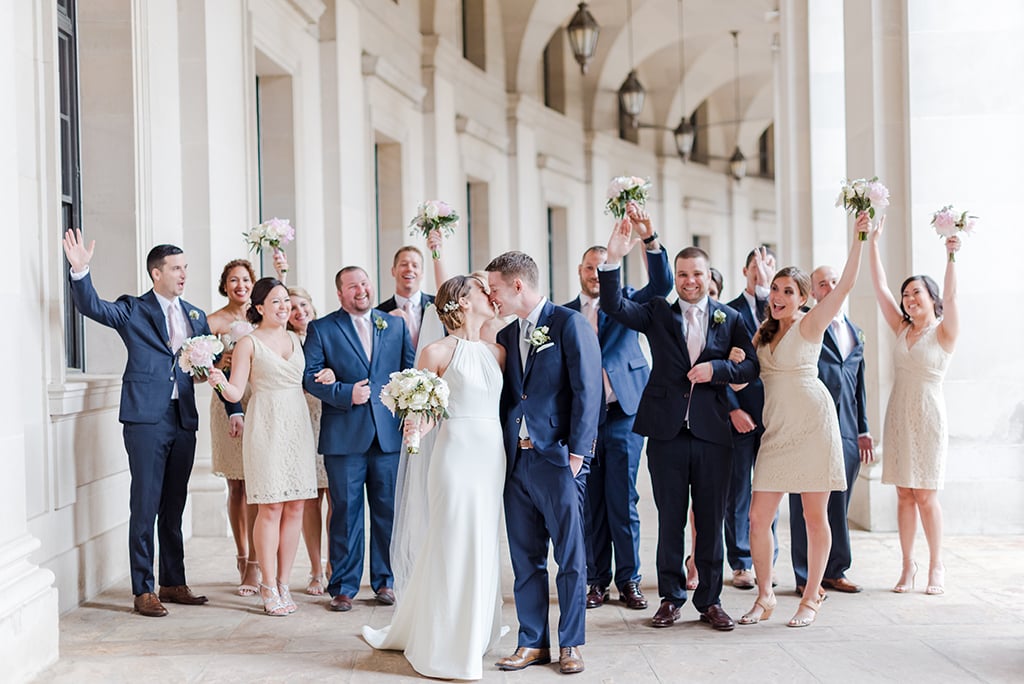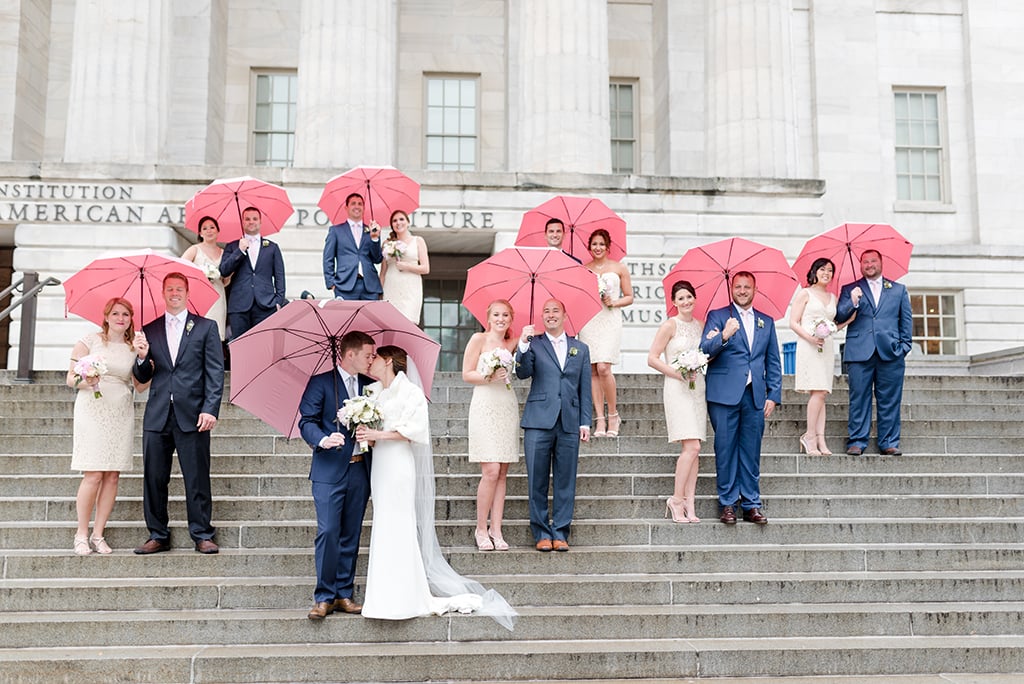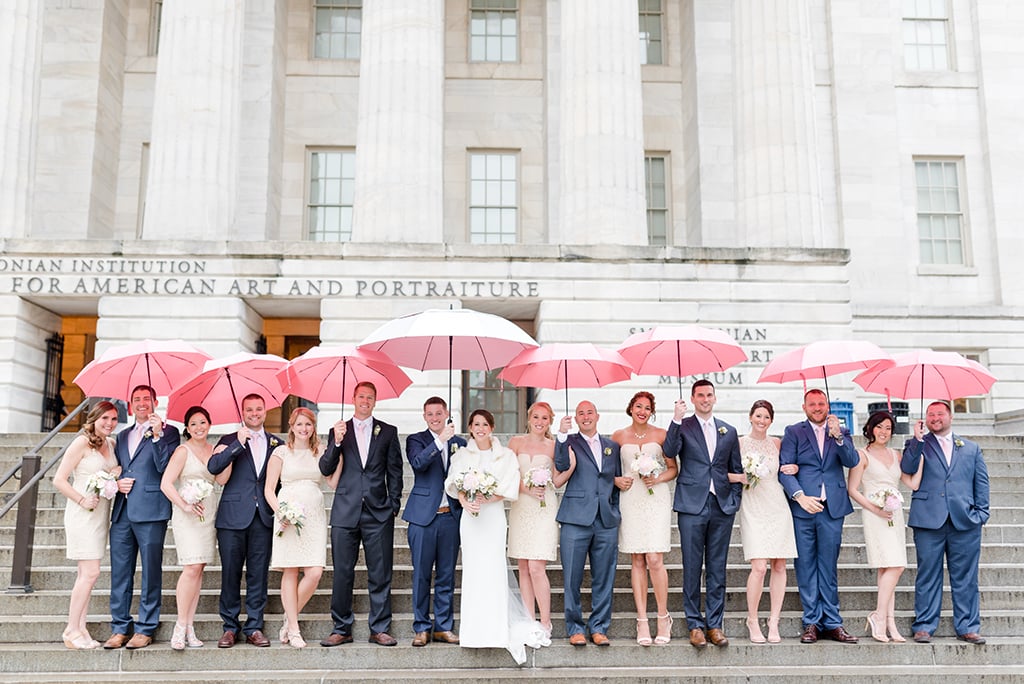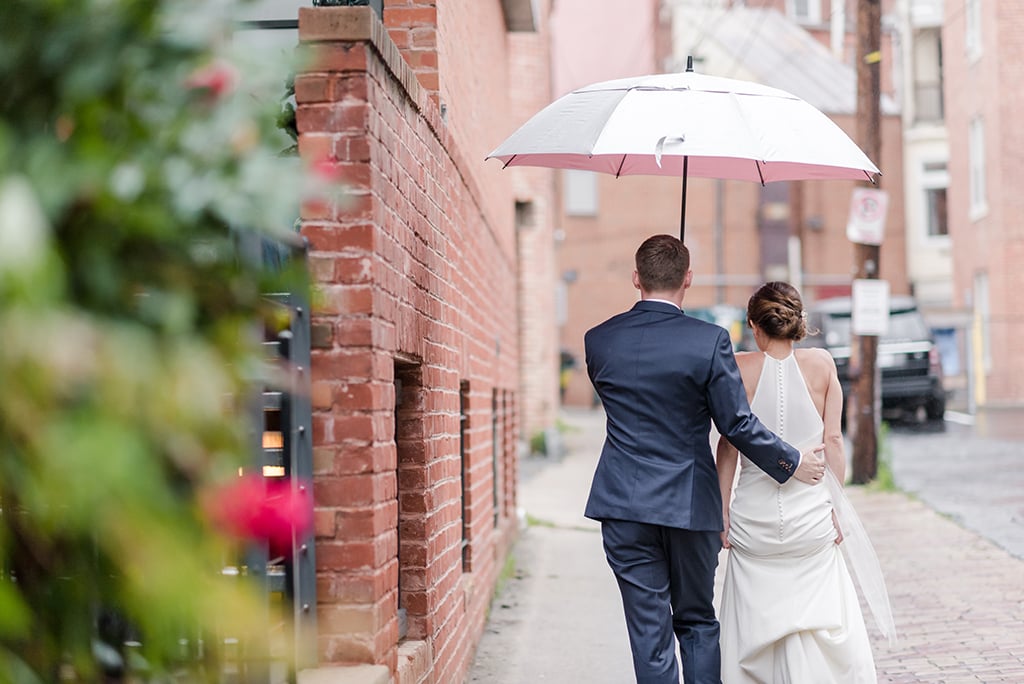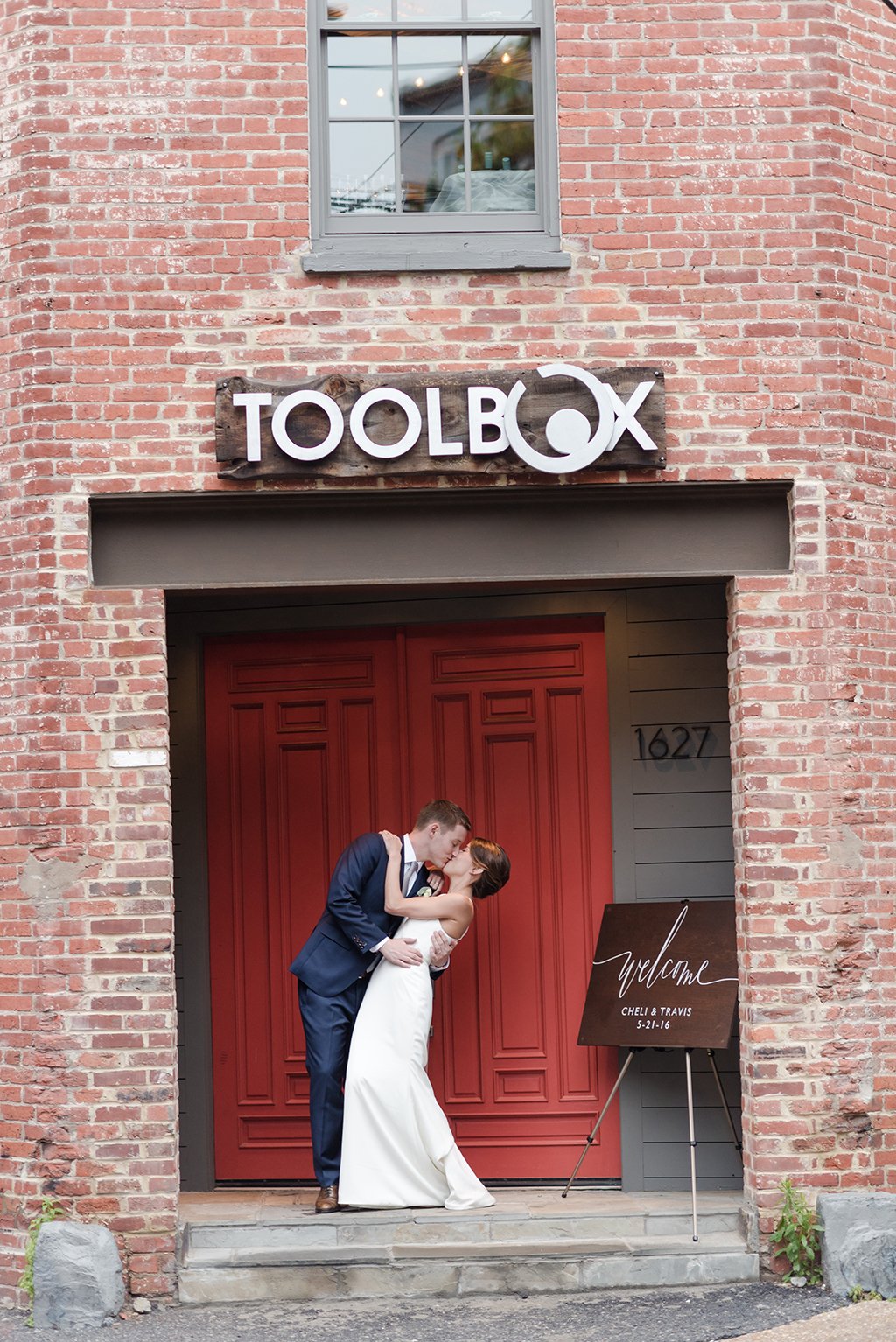 Travis and Cheli had particular preferences as to what aspects of their wedding they wanted to emphasize, and their planning reflected that. A priority for Cheli, whose mother is Chinese, was to include calligraphy for their wedding invitations, as calligraphy is a highly-valued art in China. "I think that maintaining some of those finer formalities of weddings is so important in making them special."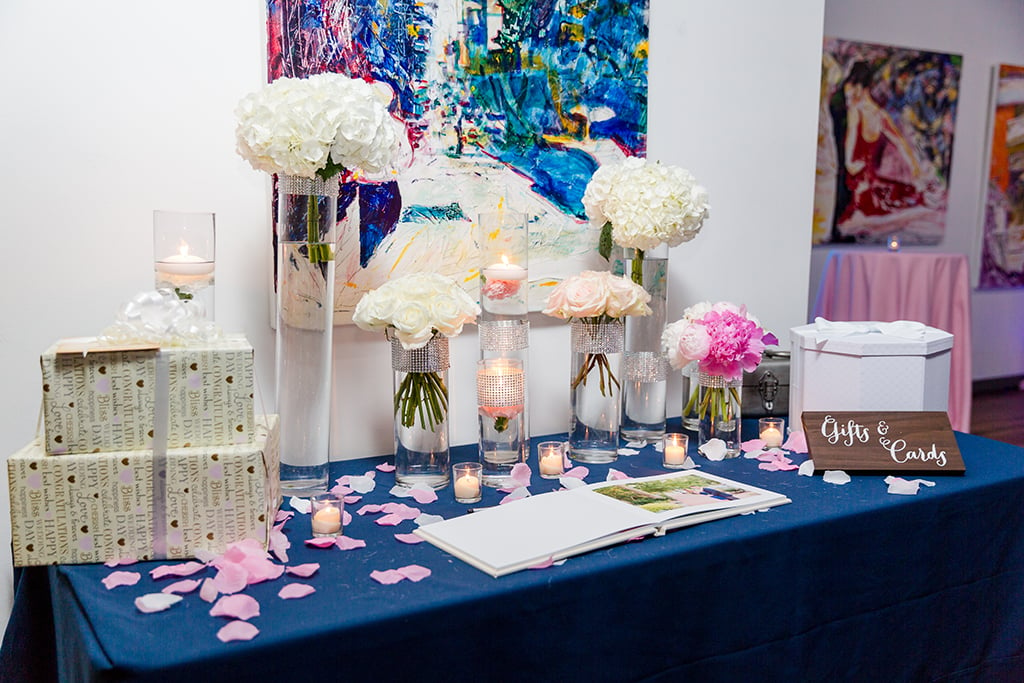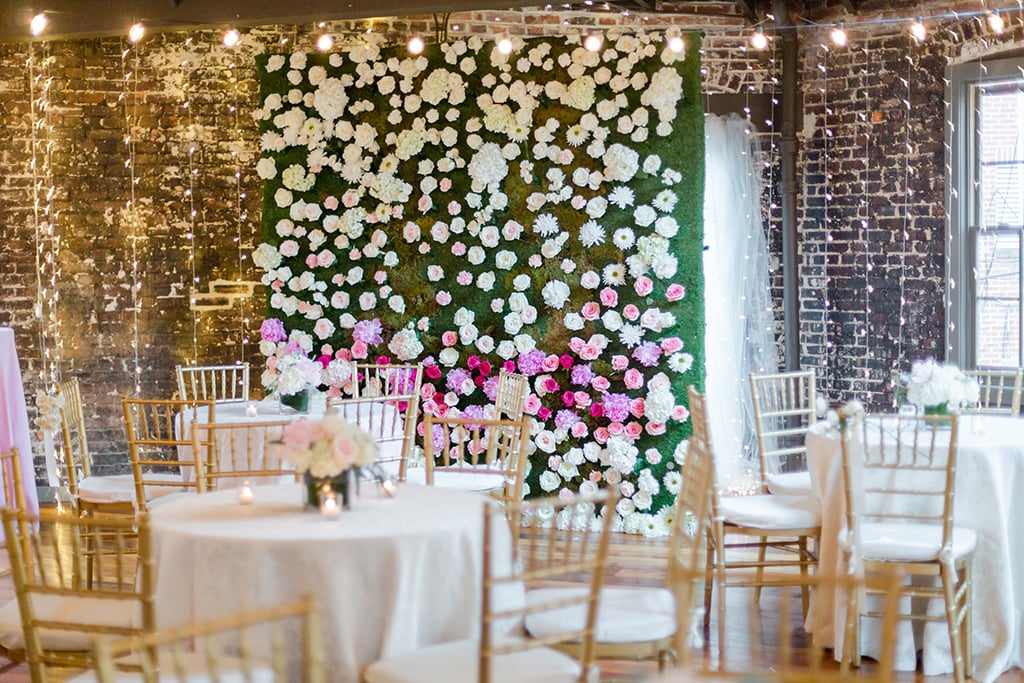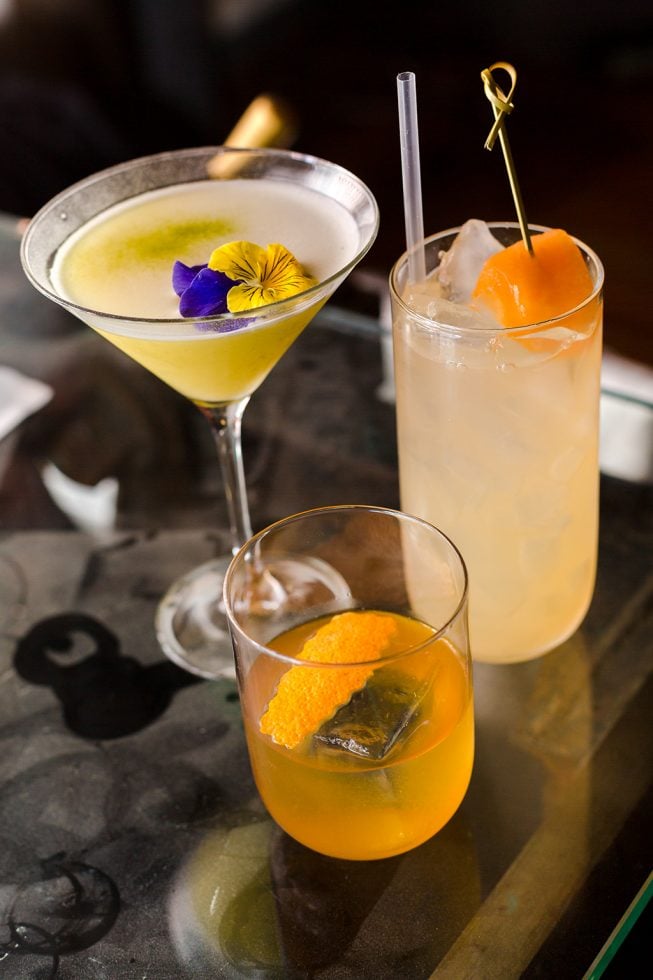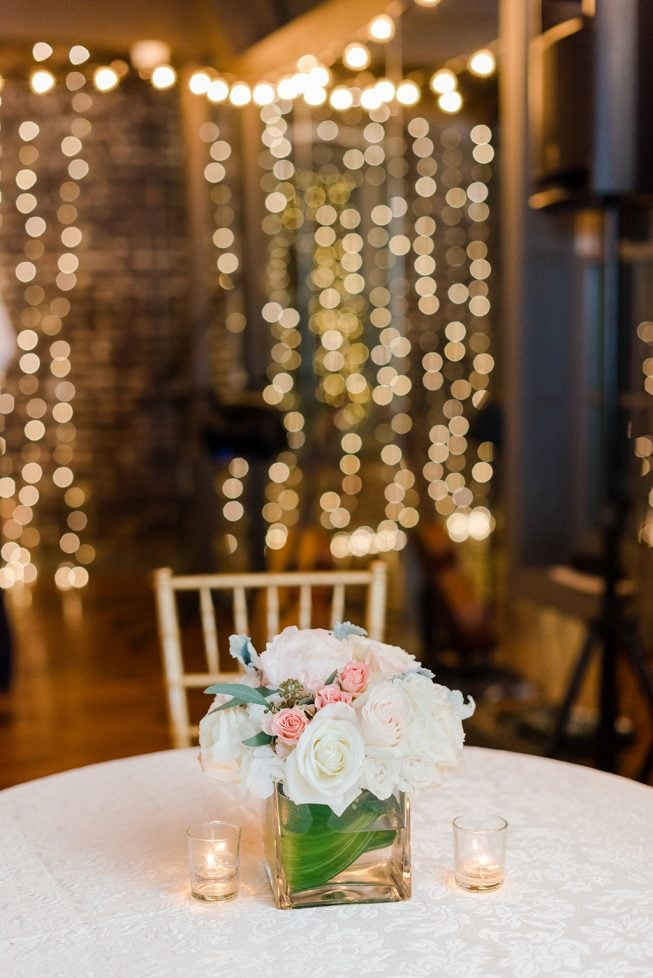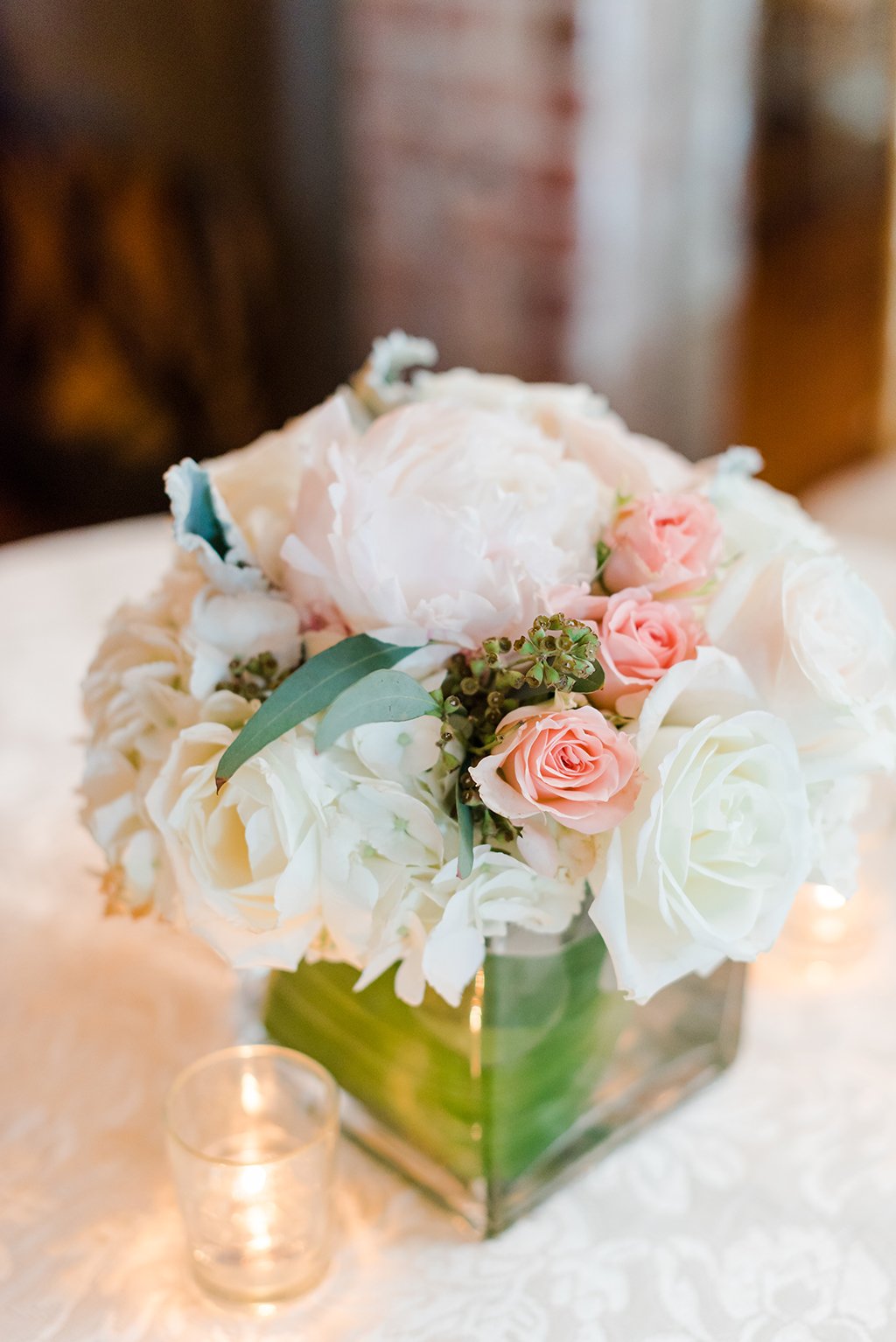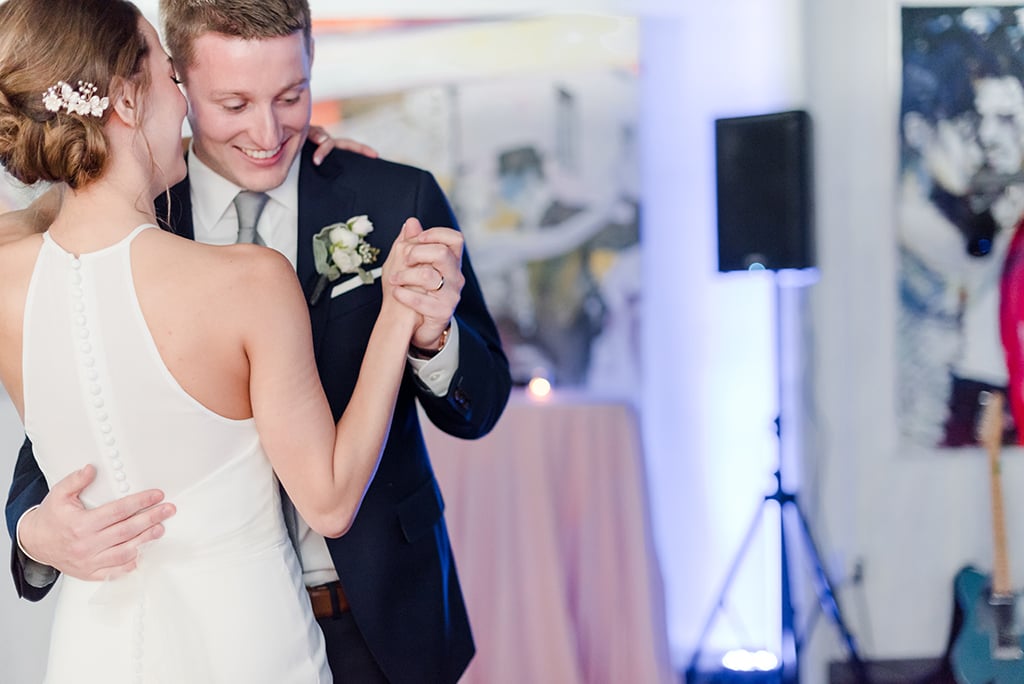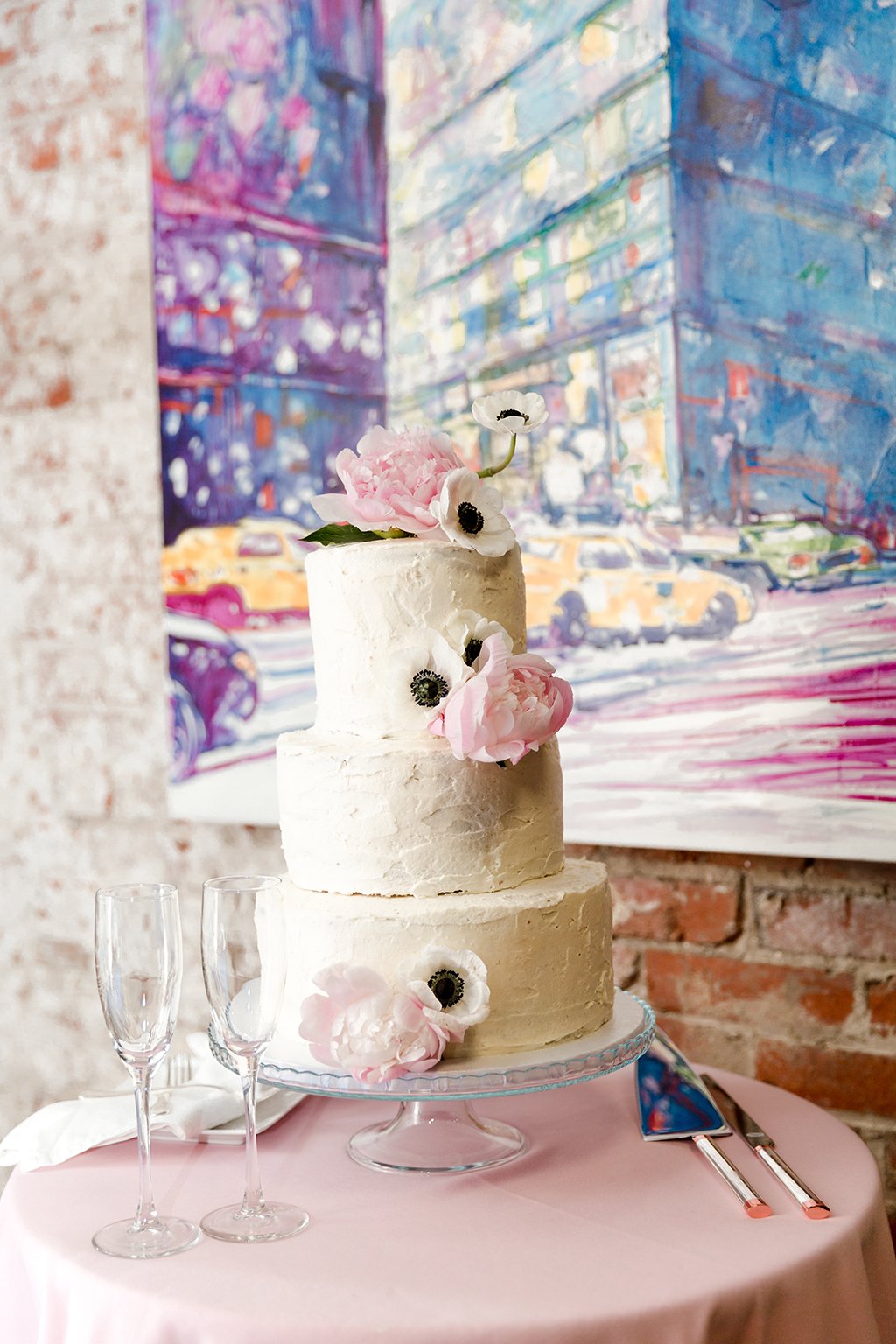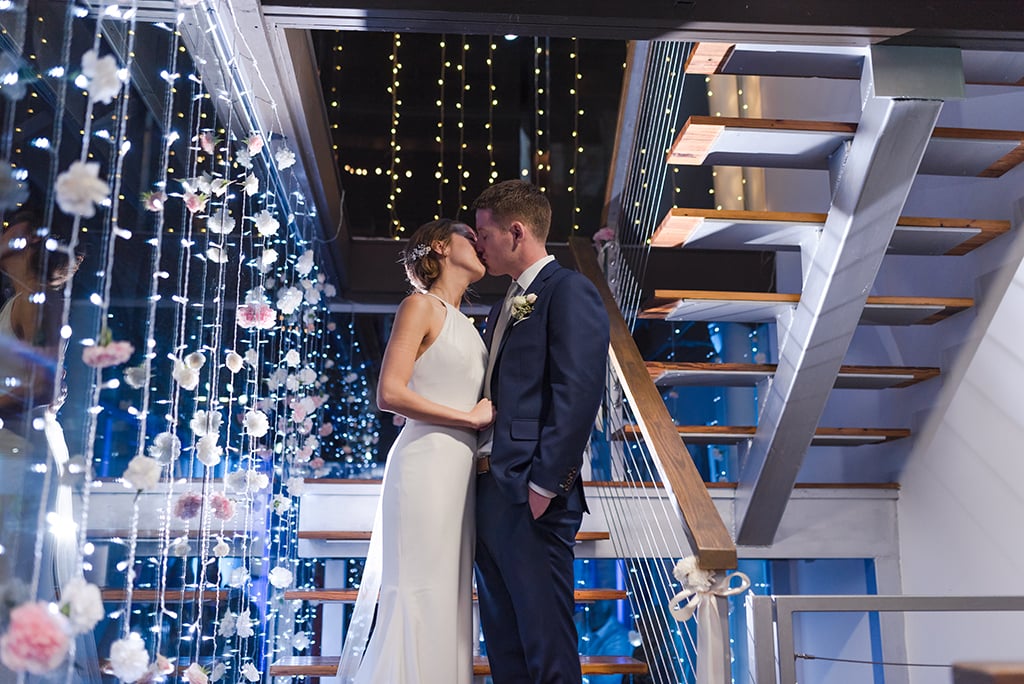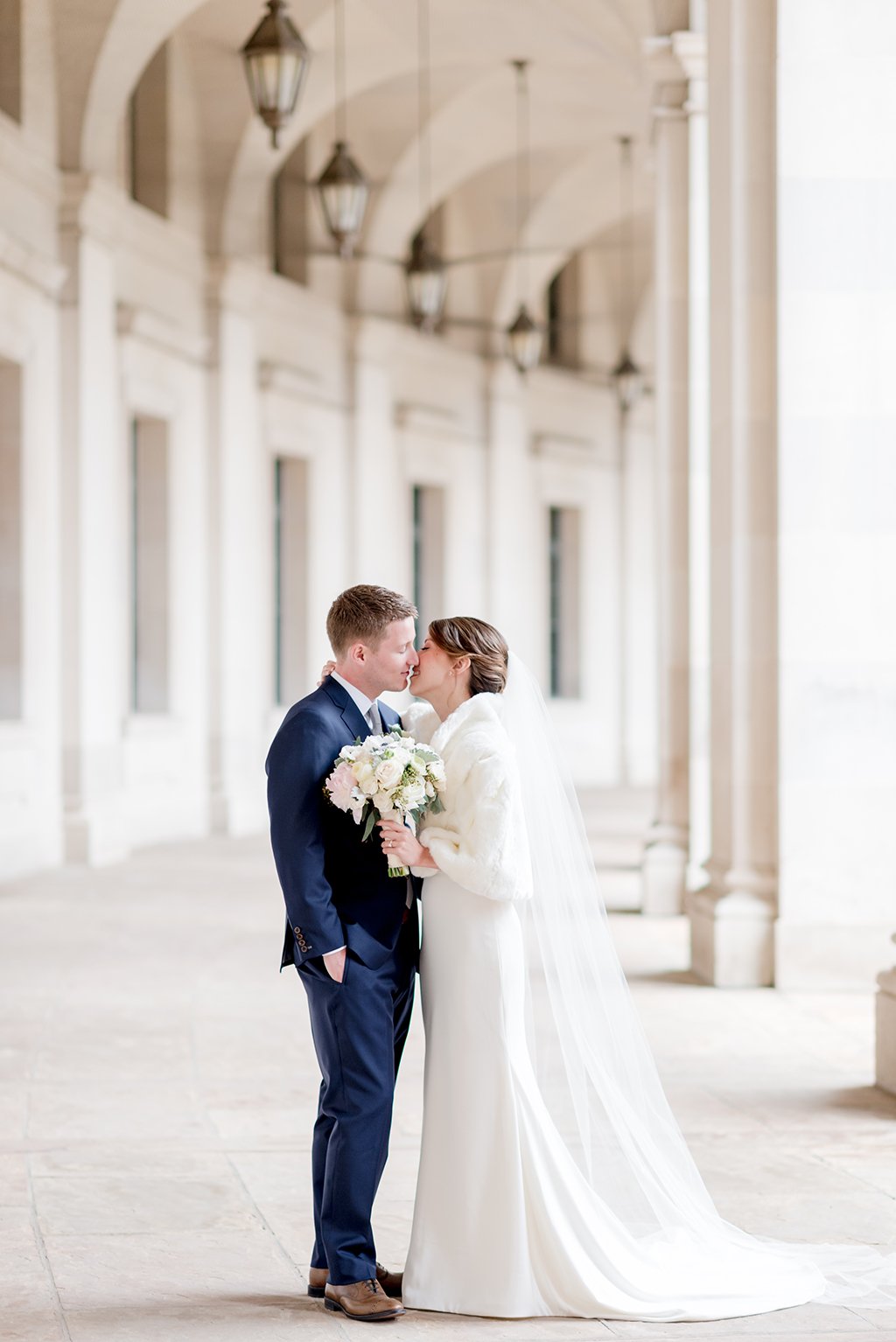 The couple was also specific about their music and their bar setup: they booked a local band they already enjoyed and planned to have a real mixologist behind the bar rather than catering staff. They also booked a unique venue to fit their needs, Toolbox in Dupont, and scheduled their big day for late May of 2016, confident it would "be the sweet spot between the relentless showers of April and the oppressive heat of June." Instead, their wedding day turned out to be the coldest May 21st in DC's history. A few days before the wedding, it became clear there would be rain. They moved their photos to covered locations and purchased a bunch of matching pink umbrellas, a photo op that made for great pictures.
"We didn't just quietly cope with what went wrong," says Cheli, "we owned it as the new normal. Although it's cliche, we'd like to think that's how we choose to deal with a lot of things in life."
THE DETAILS