You know the recommended routine: annual checkups with your primary care physician and biannual cleanings at the dentist. But what are the other things an aging population should do to ensure a healthy retirement?
Your Hearing
Almost a quarter of Americans age 50-59 experience hearing loss. That figure rises to 50 percent for those 70 and older, making hearing loss the third most common chronic condition in the United States. Doctors suggest a baseline hearing test starting at age 50, even if you have not noticed any problems.
"People may miss that they have hearing loss because we lose our hearing little by little," says Dr. Sandra Romano, an audiologist at Arlington Hearing Center. "Many times we don't even realize it."
If you're cranking up the volume on the TV or if others keep telling you they have to repeat themselves during conversations, you may need to see an audiologist.
"Usually, the first indication you're having some trouble with hearing is family pointing it out to you," says Dr. Gina Crovato, an audiologist at Hearing Associates of Northern Virginia in McLean.
Once you've been diagnosed with hearing loss, an audiologist can help you pick out the right hearing aids to fit your lifestyle.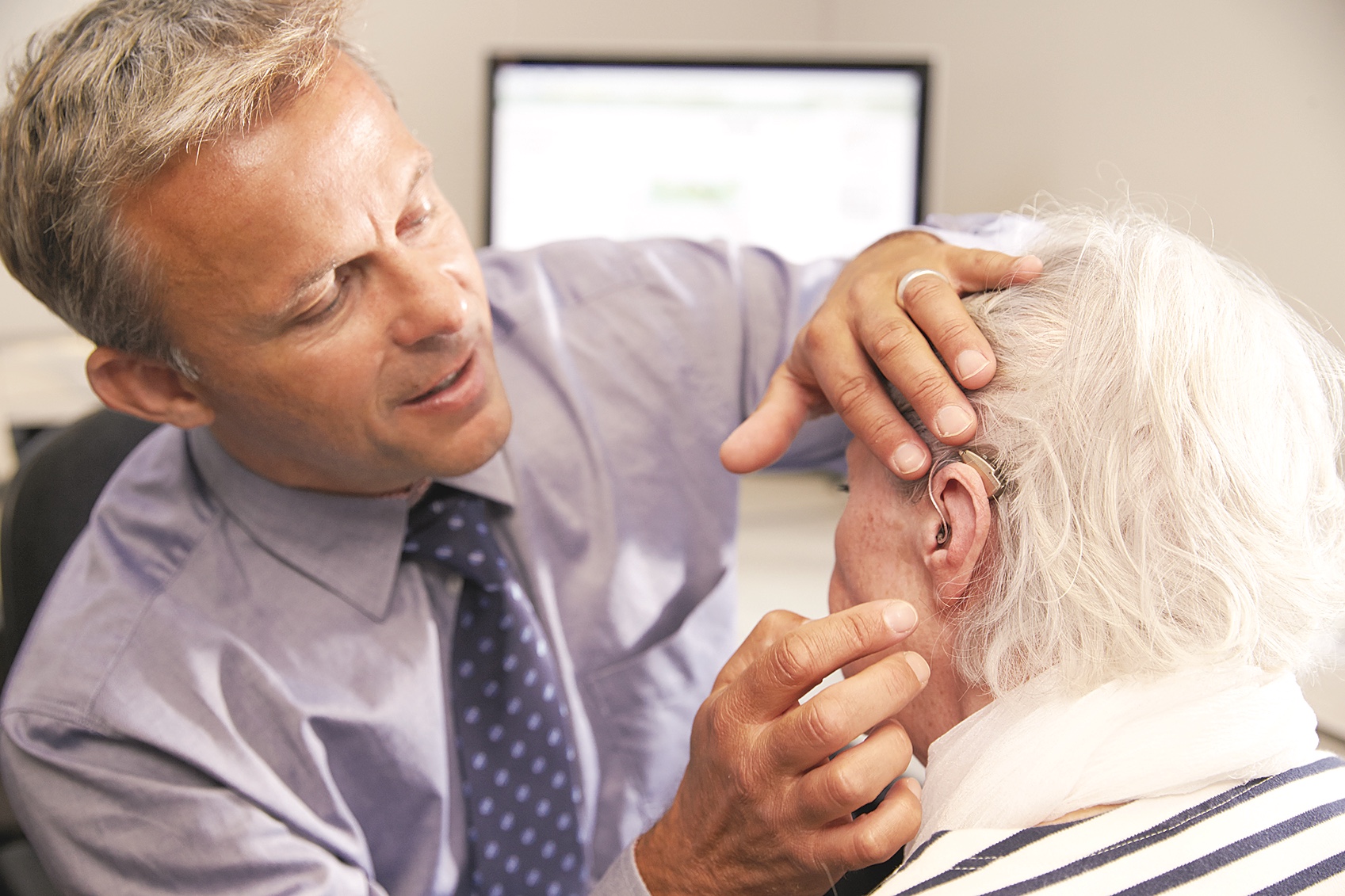 "I think hearing aids are almost magic today," says Dr. Crovato. "They're nearly invisible, they're faster and smarter, and they can work with any technology that you have to help bring you fully back and connected to your own life."
Dr. Romano agrees: "It's as if you have two highly sophisticated computers in your ears. With the technology today, they can be hooked up wirelessly to your phone or your TV to stream directly into your ear."
When choosing hearing aids, Dr. Crovato advises her patients to "consider what your listening needs are today versus five years from now, so you're not having to buy new hearing aids over and over again."
Both doctors say that the number one thing you can do to protect yourself against hearing loss is to wear ear protection when exposed to loud noises.
"There are so many aspects of aging that we just can't do anything about, but with hearing loss, there are solutions out there that can help keep you active and independent," Dr. Romano says.
Your Vision
Eyes are the only organ system that change after the age of 40 regardless of gender, ethnicity, and occupation. Luckily, there's no age limit on laser vision procedures, and it's safe for patients to correct both distance and reading problems.
Most vision disorders can be treated, but early detection is key. That is why Dr. Shilpa Rose, an ophthalmologist at Whitten Laser Eye in Chevy Chase, advises that "between 40 and 50, everybody should have a baseline eye exam with an eye care professional," even if glasses were never worn.
Macular degeneration is the most common form of vision loss, and your risk increases if a family member had it or if you are a smoker. The disease cannot be cured, but it can be treated to slow down the progression.
Cataracts, by contrast, are easy to treat with surgery, which, according to Dr. Mark Whitten, an ophthalmologist and medical director of Whitten Laser Eye, "is the most common surgical procedure in the US. It's very safe and it's done as an outpatient."
"Everybody is worried about whether they're going to get cataracts," says Dr. Rose. "They are a normal aging change," meaning that everybody will get them eventually.
Unlike cataracts, there are no signs or symptoms to indicate glaucoma—a loss of peripheral vision that can lead to vision loss and blindness if untreated. The only way to diagnose glaucoma is by getting a screening from an eye professional.
Dry eye syndrome, which occurs when your eyes can't make enough tears, has become an epidemic, according to Dr. Rose, because people take more medications and work on computers all day.
"So many people use digital devices and screens all day and suffer from dry eyes," Dr. Rose said. "They don't even realize what's going on."
Fortunately, the treatment for dry eye has advanced, and medication is available. Research also suggests that Omega-3 supplements may help reduce the symptoms of dry eye, so ask your doctor if that might be right for you.
Ultimately, prevention is key. Dr. Rose says that the most important things you can do to protect your eyes are giving up smoking, taking breaks from screens, and above all, getting an eye exam.
Your Body
Aging adults are more active than ever before, and it is not unusual to see seniors on tennis courts, ski slopes, and running trails.
"The problem with this," says Dr. Joseph O'Brien, an orthopaedic surgeon at OrthoBethesda, "is that they are wearing out their joints. A 70-year-old might still hike and play tennis, keep their muscle mass up and stay healthy, and mind their cardiac health, but they've worn out their knees, their hips and lower back."
If you are noticing continual pain that is slowing you down, make an appointment to see a doctor to diagnose the problem and start treatment. This may involve physical therapy for osteoarthritis, cortisone injections for a painful knee or lower back pain, or even minimally invasive surgery.
"About 95 percent of what I do is minimally invasive," says Dr. O'Brien. "The technology we have today as compared to 10 years ago, there's been a sea change. The recovery is much faster and the surgery is much safer."
Dr. O'Brien also notes that lifestyle changes such as diet and exercise can help prevent problems before they occur.
"You have to make sure that you watch your body mass index (BMI)," he says. "You don't want to be too heavy, which puts stress on your joints, and then you just want to make sure you maintain an active, healthy lifestyle."
Aches and pains are often thought of as unavoidable normal signs of aging. But with all the treatments available, it is possible to maintain an active, less painful quality of life.