The 2018 Capital Pride weekend is underway, and you're going to need some serious fuel to get through all the festivities–and by fuel, we mean mimosas. In addition to the official "Crack of Noon" Brunch before the Pride Parade on Saturday, there are plenty of restaurants around the route for tasty eats and drinks.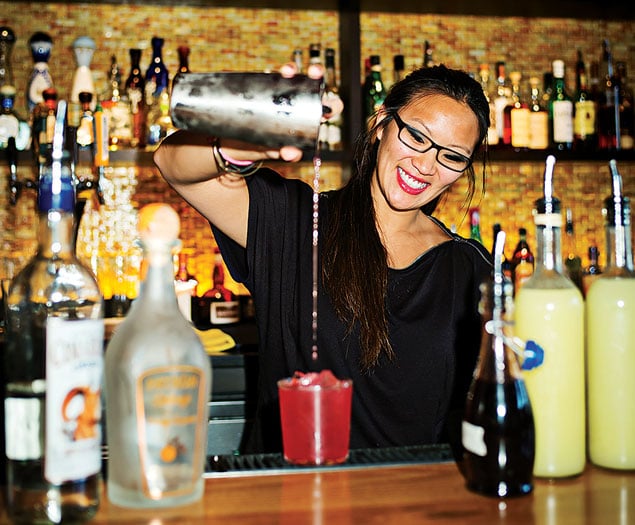 Logan Circle/14th Street
Tico
1926 14th St., NW
One of the largest Pride flags around town is at this Latin and Spanish-influenced restaurant, which turned its outdoor windows into a colorful art instillation. Inside you'll find a festive brunch, frozen rainbow cocktails ($10), $2 Jell-O shots, and more.
Pearl Dive
1612 14th St., NW
Go in for bottomless mimosa brunch and Gulf Coast-inspired fare at this popular 14th street seafood spot. Make it a Saturday or Sunday fun-day by heading upstairs to sister Black Jack bar starting at 3 PM for happy hour.
Le Diplomate
1601 14th St., NW
Le Dip is arguably the most popular (i.e. crowded) restaurant in DC on a normal weekend, so we can only imagine the packed entrance this weekend. Still, it's worth the wait—and there's a sidewalk ice cream cart selling special Rainbow Cones to passersby. Bar tables will be set up on the patio facing the parade route, with snacks and drinks from 4:30 to 7:30 PM.
Bar Pilar
1833 14th St., NW
Look for Pride drink and brunch specials at this low-key gastropub, which serves high-level eats and cocktails. If you can snag a space on the tiny front patio you'll have prime parade viewing.
Colada Shop
1405 T St., NW
Want a quick bite and pina colada? This colorful, counter-order Cuban spot just off 14th Street is your place. If you can't find a seat, you can always take one of their delicious Cubans (or veggie Cubans) to-go. A rooftop bar opens at 11 AM on Saturday and Sunday with juice pouch-style cocktails and snacks.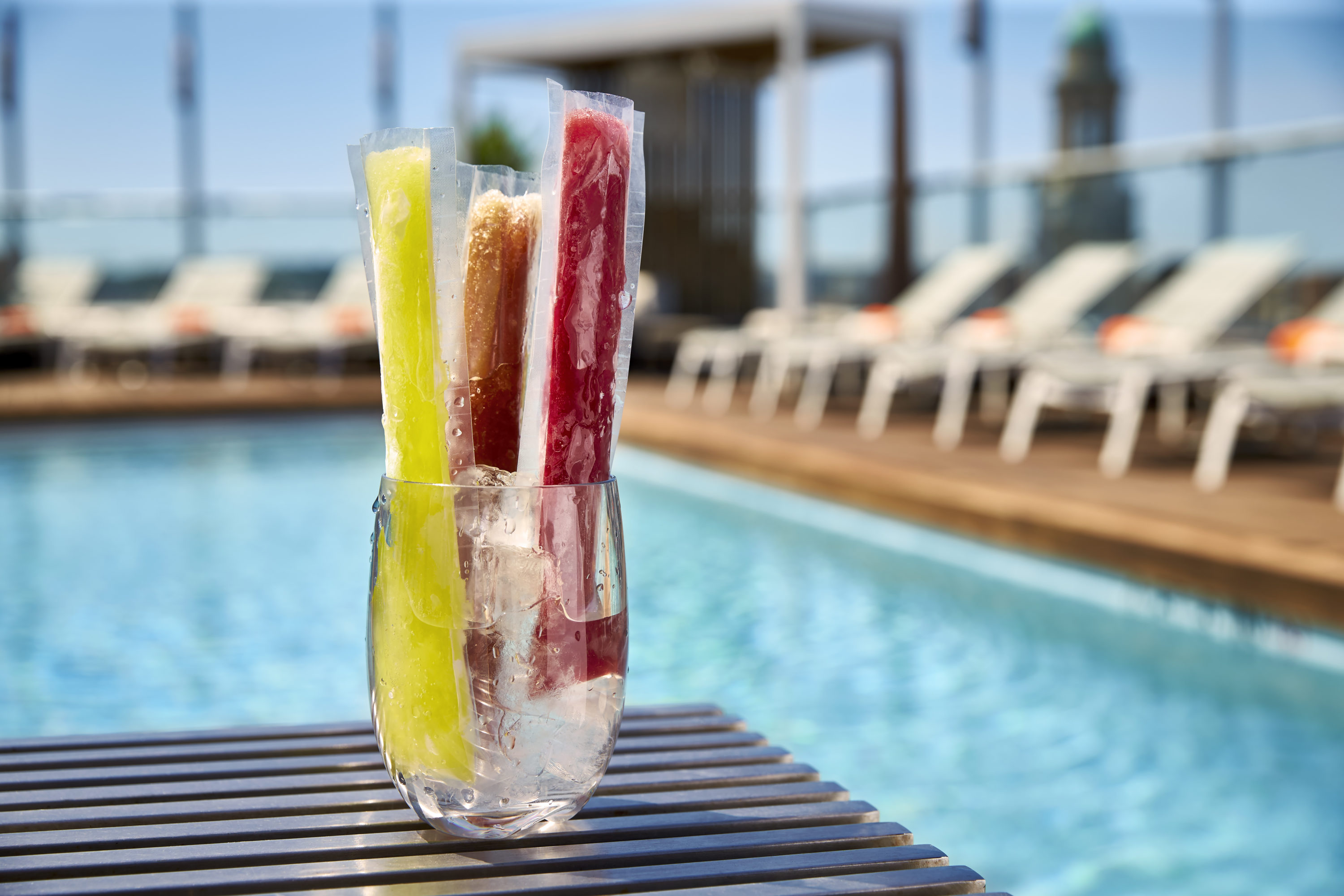 Dupont Circle
Hank's Oyster Bar
1624 Q St., NW
Chef Jamie Leeds' easy-going East Coast seafood joint does the simple things right—lobster rolls, fried oysters—plus there's roomy patio for catching afternoon rays. On Sunday there's a "Ladies Tea" Pride happy hour from 3 to 5 PM. 
Urbana
2121 P St. NW
Head to this Italian spot for the annual Pride+Shine brunch on Saturday, which runs all day (10:30 AM to 6 PM) with eats and drinks, DJ tunes, parade seating, and special guest Mike Hot-Pence. On Sunday, sister Kimpton venture DNV Rooftop at nearby Thomas Circle hosts a Pride Hangover Pool Party starting at noon.
Annie's Paramount Steakhouse
1609 17th St., NW
One of Dupont's stalwart gay restaurants has served the neighborhood for over 50 years. It's still going strong and long–open 24 hours on weekends. Seek out simple diner-style fare at any hour, including egg dishes, sandwiches, and salads.
The Riggsby
1731 New Hampshire Ave., NW
Half-off bottles of bubbly at brunch is one of many reasons to visit this supper club-esque restaurant, which specializes in tastes of Americana (crab cake Benedicts, chopped salad).
Duke's Grocery
1513 17th St., NW
If you're looking for a proper English breakfast, this East London-inspired cafe is a good bet, plus they have a little outdoor patio for catching the 17th street action.  
Iron Gate
1734 N St., NW
Tucked further away from Dupont Circle, Iron Gate feels like an escape—especially when you're sampling the lovely Mediterranean fare on the wisteria-lined patio. As part of the Pride celebration the bar is pouring specialty cosmos, and donating $1 from each to Human Rights Campaign.