What you should know about the Loudoun County town right now.
What's New
Cool School
After a decade of planning, the Academies of Loudoun opened just in time for the 2018–19 academic year. The public STEM high school in Leesburg is the most expensive school ever built by the county, costing $125 million. Its inaugural class of 1,700 students has the run of the 305,880-square-foot space, which includes state-of-the-art research labs, glass-walled communal areas designed to spark collaboration, and individual work areas with professional-grade equipment.
One reason for the Academies: to keep Loudoun's brightest math and science students from leaving for Fairfax County's revered Thomas Jefferson High School for Science and Technology.
Shakeup
Loudoun County has more in common with California than wineries: In August, the US Geological Survey recorded a small but noticeable 1.3-magnitude earthquake whose epicenter was within five miles of Leesburg. The USGS says Virginia has had documented quakes for centuries, including infrequent larger ones.
A Cyber Space
Leesburg (and Loudoun in general) is working hard to outgrow its country roots to become a hub for the tech industry. City planners have invested in tech-centric coworking spaces and business coaching. Their efforts are paying off—take the Mason Enterprise Center, an incubator where entrepreneurs can access resources from George Mason University and the Loudoun Small Business Development Center. Another local success story is Cofense, which was acquired earlier this year by Pamplona Capital Management and BlackRock at a valuation of $400 million. The company, which makes anti-phishing software, just moved into a new 35,000-square-foot Leesburg headquarters.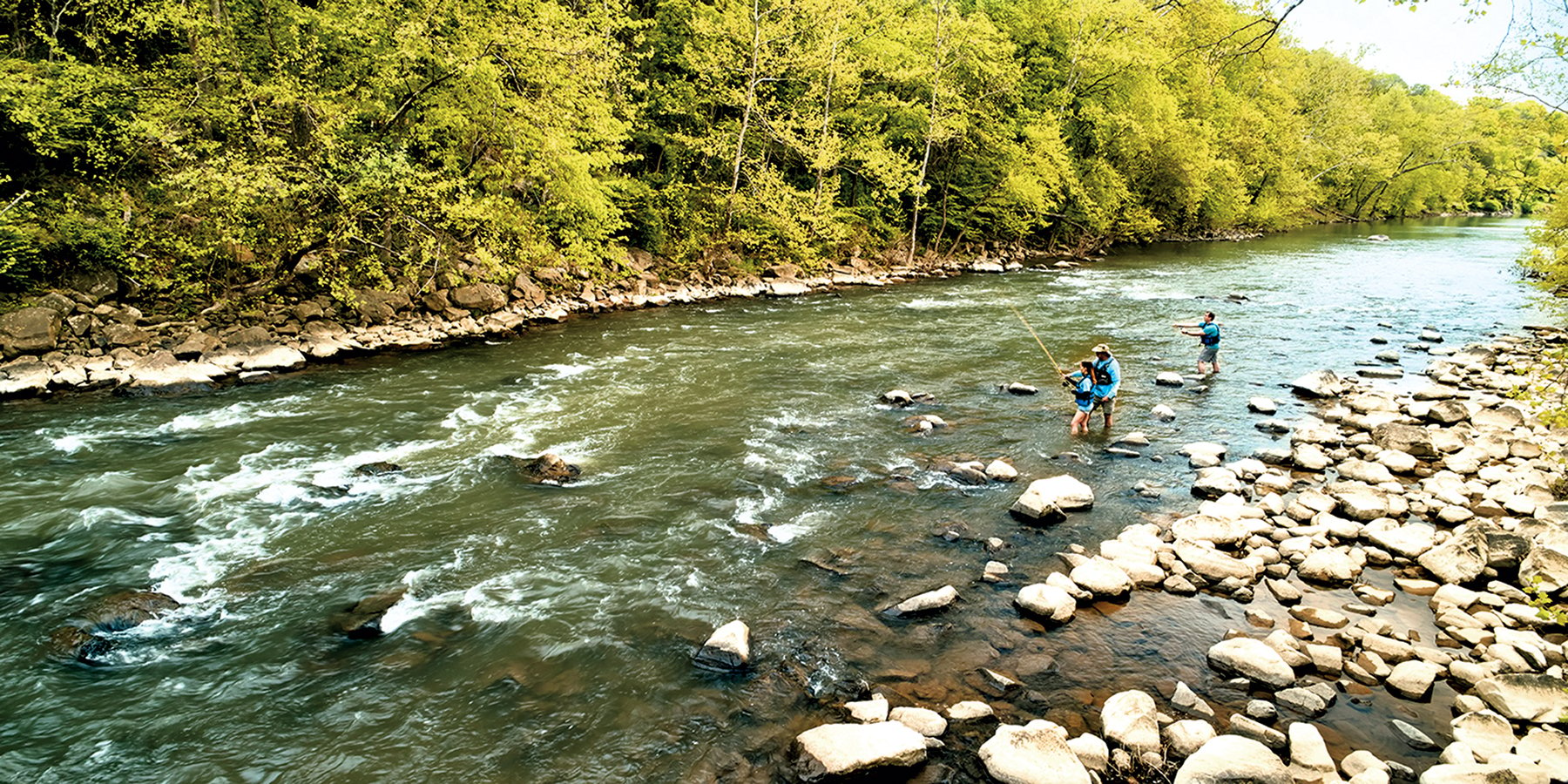 Seeking Silver
Delays to second-phase construction of the Silver Line mean Metro isn't scheduled to reach Loudoun County until 2020, but developers are high on the growth possibilities. (Stops in Loudoun will include Dulles Airport, Loudoun Gateway in Sterling, and an Ashburn station.) This spring, Rappaport bought the retail portion of the mixed-use Village at Leesburg, located on the busy Route 7 corridor and anchored by Wegmans. A 300-car park-and-ride is under construction on the site to provide locals easy access to the Silver Line.
Meanwhile, Leesburg's Town Council continues to consider allowing more housing developments nearby. Countywide, nearly 55,000 residential units are planned or being built. Still, some experts predict a housing shortage in Loudoun—the fastest-growing county in Virginia—by 2040.
New Recipe
Loudoun's food scene is about to get a new destination, with ChefScape, a business incubator tailored to local owners of food trucks, catering companies, and other food-focused concepts just starting out. The 16,000-square-foot space will feature a commercial kitchen where its members can cook; event space for receptions, chef competitions, and corporate events; and eventually a food market with various vendors. It's slated to open this fall in the building that once housed Smokehouse Live.
Gone Fishing
Lansdowne Resort and Spa, known mostly as a corporate meeting place, is aiming to appeal to those who want to commune with nature. It recently began offering everyone—not just guests—access to the Potomac River, with activities such as kayaking and fly and spin fishing that launch from the property's shores.
Fresh Food
New eateries worth a try:
➜ B. Doughnut. It's worth braving lines out the door for these handcrafted malasadas (Hawaiian-style Portuguese doughnuts), in sweet options such as berry jam and lemon curd or savory offerings such as the everything-bagel doughnut. 7 Loudoun St., SW; 571-293-0554.
➜ Gruto's. A second location of the beloved Purcellville soft-serve ice-cream joint. With just four flavors—vanilla, chocolate, black raspberry, and banana—it sticks to what it does best. 107 S. King St.; no phone.
➜ King Street Oyster Bar. Its selection of bivalves from the East and West Coasts are the main attraction, but the lobster roll and ceviche are also standouts. 12 S. King St.; 571-442-8068.
➜ SideBar. Part bar, part bistro. Try the General Tso's cauliflower and, from the craft-cocktail list, the Plea Deal or Burden of Proof. 24 S. King St.; 571-510-3244.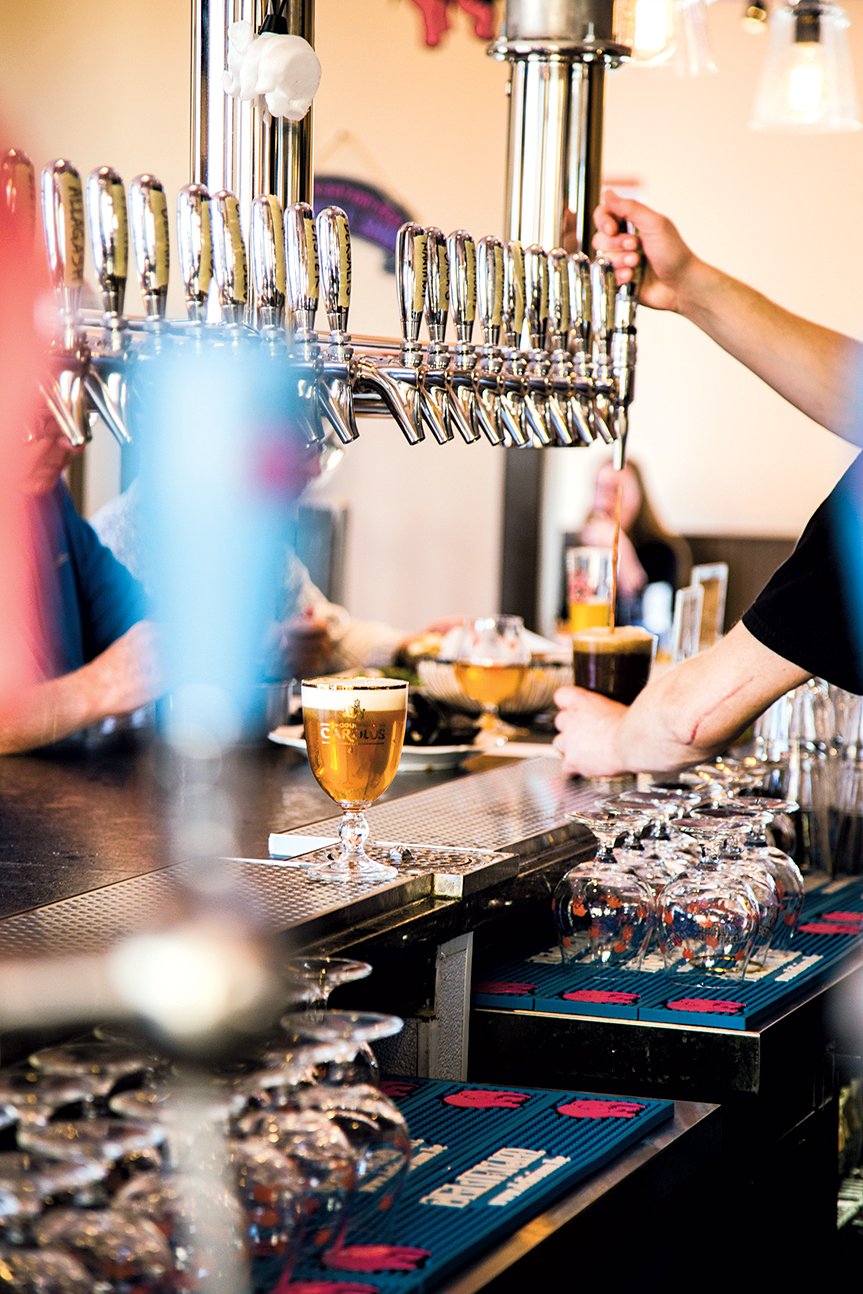 Final Checklist
Other new spots to know:
➜ The Clay and Metal Loft. Get your craft fix with jewelry making or pottery hand-building at this new studio, gallery, and classroom run by two local artists. 27 Fairfax St., SE; 571-442-8181.
➜ Delirium Cafe. The first American location of the Belgian chain, pouring Delirium Tremens and other international beers. There's food, too, but the draw is the beer—and outdoor beer garden. 101 S. King St.; 571-291-3470.
➜ Wild Hare Hard Cider. The popular cider maker, featuring brews that are infused with such ingredients as ginger or grapefruit, recently moved its tasting room from Bluemont, Virginia, to an 1840 log house at Market Station. 106-A South St., SE; 833-675-9453.
What's Classic
Favorite places to eat, shop, and explore.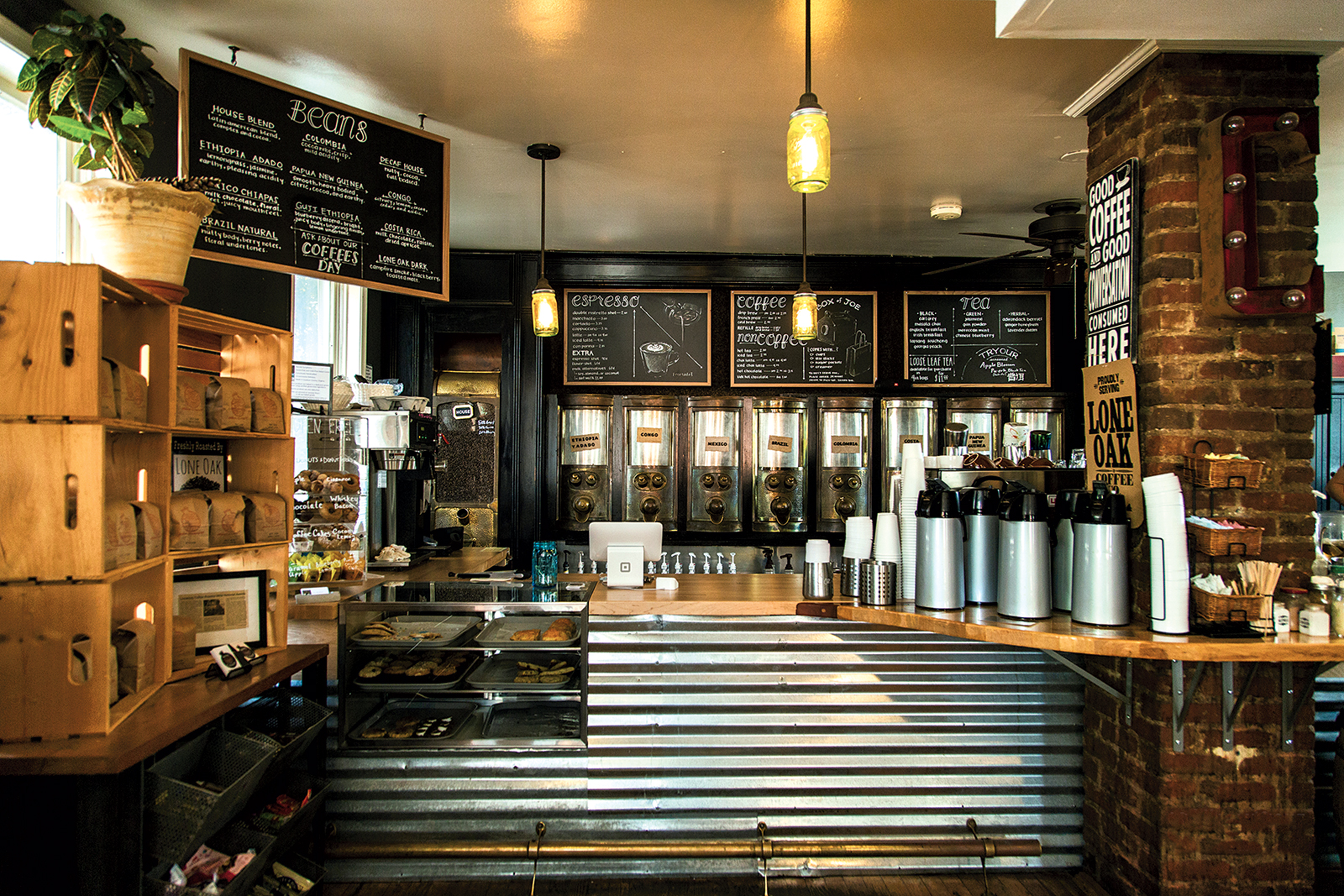 An old-school antiques gallery with 30 dealers selling stained glass, furniture, textiles, and more. 1 Loudoun St., SE; 703-443-9579.
One-of-a-kind paintings and artwork, along with pottery workshops, in a gallery started by former Washington Redskin Chris Cooley. 9 N. King St.; 703-779-4639.
Wood-fired pizzas decorated with truffle oil, fresh goat cheese, or locally sourced meat, served in a stylish loft with a patio. Plenty of gluten-free options, too. 201 Harrison St., SE; 703-779-8400.
Come for the coffee brewed from locally roasted beans, stay for the company. 110 S. King St.; 571-439-0407.
Live music and an outdoor "beach" with real sand draw weekday crowds, as do the barbecue and craft beer served from an old boat. 202-B Harrison St., SE; 703-777-2739.
Hip but still office-appropriate women's fashions from labels such as Velvet, Misa Los Angeles, Chan Luu, Bella Dahl, and Hudson. 5 Loudoun St., SE; 703-443-1790.
The onetime home of General George Marshall—best known as author of the Marshall Plan, which helped revive post–World War II Europe—is open March through December. 217 Edwards Ferry Rd., NE; 703-777-1301.
A friendly hole in the wall—don't miss the blueberry-crumb and apple-crumb pies. 220 Loudoun St., SE; 703-771-8590.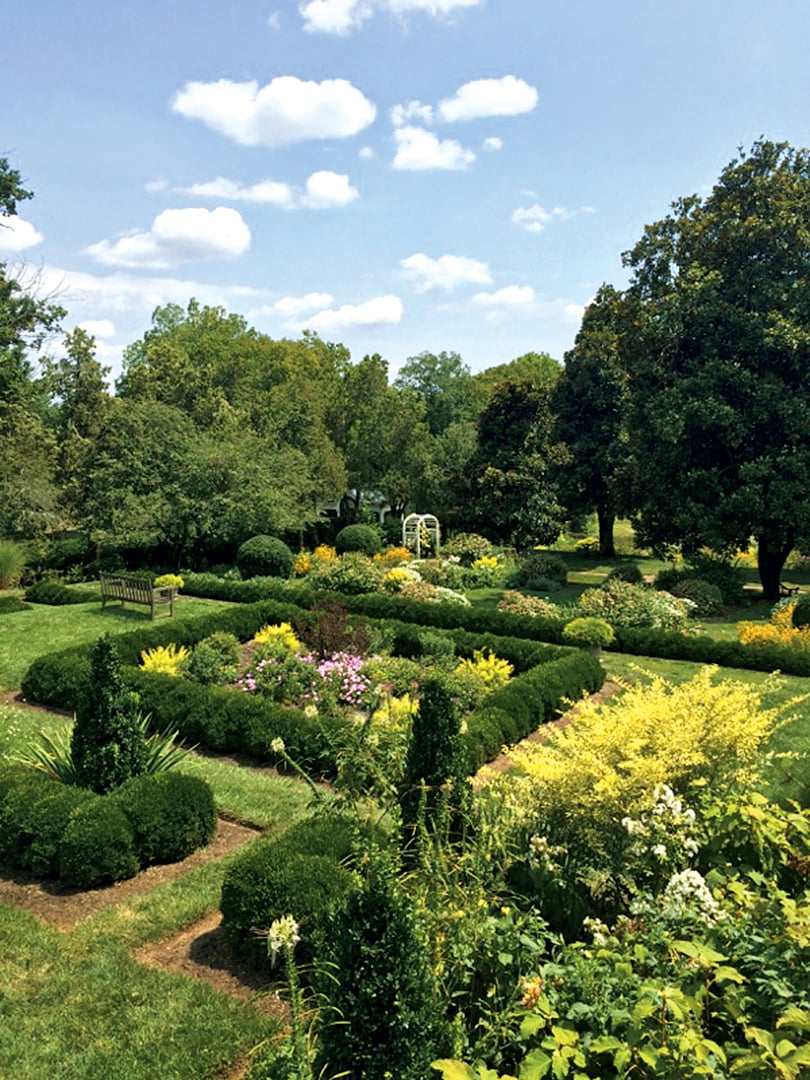 Visit the 240-year-old estate with museums, gardens, sports fields, and an equestrian center. Touring the main house offers a glimpse into the lavish life of the Virginia governor who lived there in the early 20th century. Leashed dogs are welcome in outdoor areas. 17195 Southern Planter Ln.; 703-777-2414.
Tour the historic mansion, stroll through stunning botanical gardens, partake in afternoon tea, or stay the night at the inn. 20850 Oatlands Plantation Ln.; 703-777-3174.
This cafe with artisanal comfort food was started by chef Rich Rosendale, whose name you might recognize from Food Network or CBS's Recipe Rehab. The adjacent market sells candles, jams, pottery, and spices. 42301 Spinks Ferry Rd.; 703-779-9657.
The cafe has a secret garden in back, a substantial wine list, and eggs Benedict that can't be beat. 17 N. King St.; 703-771-7463.
The movie theater turned music venue regularly features older acts such as Blue Oyster Cult and Spyro Gyra, plus some seriously legit cover bands. 19 W. Market St.; 703-777-1665.
Known as Tuskie's by locals, the eatery has served American fare in a converted 19th-century grain mill for three decades. 203 Harrison St., SE; 703-771-9300.
Upscale home decor and gifts on three floors with a Restoration Hardware–style aesthetic. 27 S. King St.; 703-771-7025.
Local, seasonal food, with to-die-for fried green tomatoes and a "shake and bake" local pork chop, accompanied by a great wine list, including affordable bottles to go. 7 S. King St.; 703-777-9463.
What's On Tap
Loudoun County has 47 wineries, one distillery, two cideries, and 31 breweries—more than anywhere else in Virginia. Here, some favorites in Leesburg.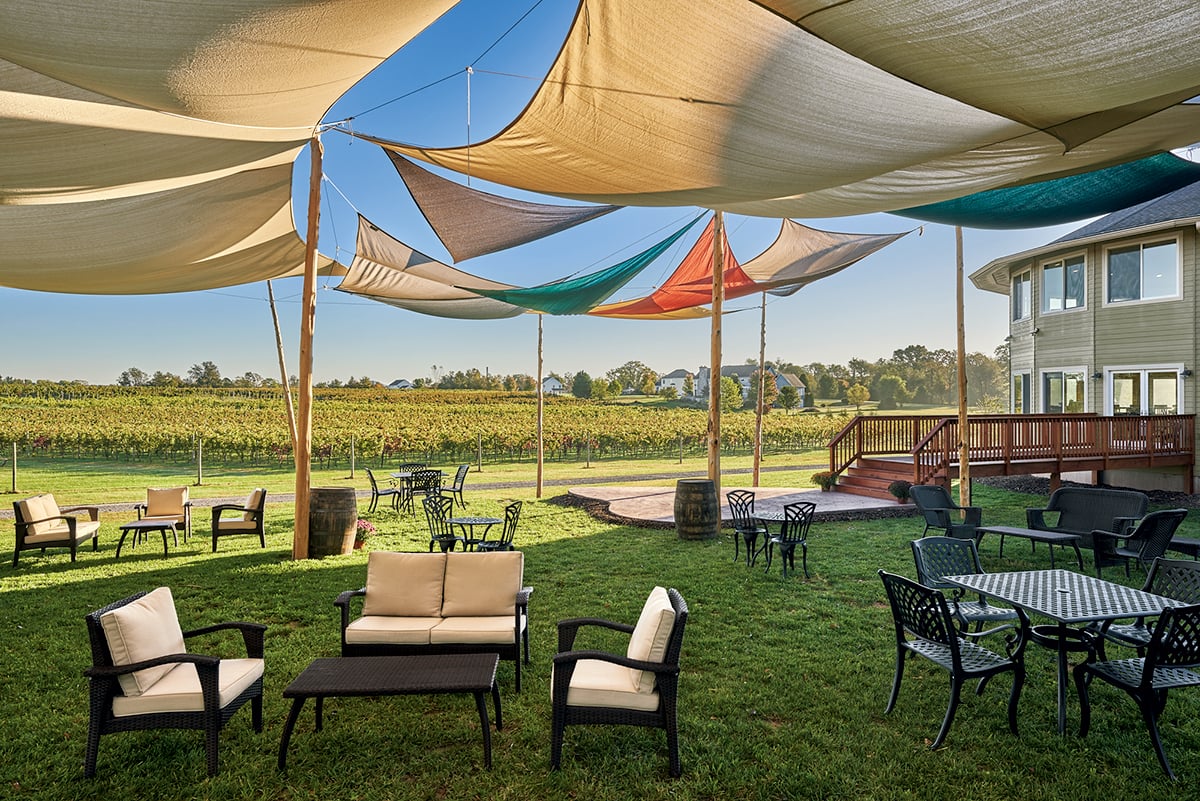 Breweries
Bike TrAle Brewing. The cycling-themed stop near the W&OD Trail offers farm-brew options in historic downtown Leesburg. 101 Loudoun St., SE; 571-510-3543.
Black Hoof Brewing. A small brewery, also in the historic district, that serves German- and English-style brews. 11 S. King St.; 571-707-8014.
Vanish Farmwoods Brewery. Outside downtown Leesburg on Route 15, this huge brewery has become a popular hangout for both the beer and the bucolic scenery. 42245 Black Hops Ln.; 703-779-7407.
Wineries
Fabbioli Cellars. The family-owned vineyard offers pairings with its award-winning wines and small bites created by local chefs. 15669 Limestone School Rd.; 703-771-1197.
Tarara Winery. The 48-acre vineyard and surrounding farm are the site of the Sweet Jazz & Wine Festival, this year on October 6. 13648 Tarara Ln.; 703-771-7100.
The Vineyards & Winery at Lost Creek. The 50-acre winery—including 16 acres of vineyards—added an in-house chef last year, so you can eat while sipping. 43285 Spinks Ferry Rd.; 703-443-9836.
This article appears in the October 2018 issue of Washingtonian.
Questions or comments? You can reach us
on Twitter
,
via e-mail
, or by contacting the author directly: