How do you plan to Age Well? If you're looking for ways to maintain good health and well-being in coming years, consider some new research findings on the benefits of living in a Life Plan Community.
Life Plan Communities are age-restricted, amenity-rich retirement communities that invite people to live on their own terms, enjoying a host of amenities, services, and opportunities, as well as the added benefit of access to on-site health care services if ever needed.
A Lifestyle with Proven Health Benefits
In October 2018, preliminary results from the Age Well Study show that residents of Life Plan Communities scored significantly better in multiple areas of health and wellness.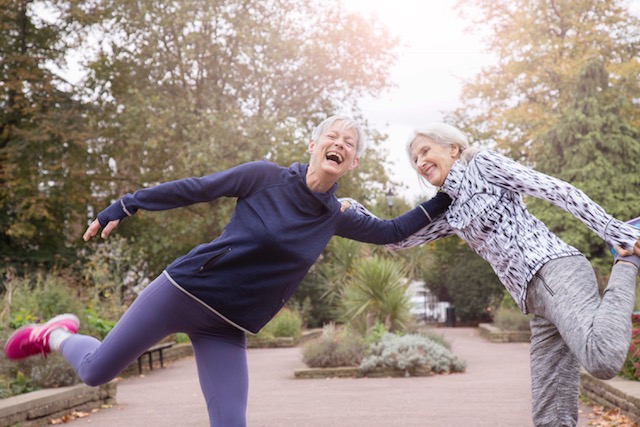 The Age Well Study compared survey responses from more than 5,000 residents in 80 Life Plan Communities across the United States to demographically similar older adults who do not live in senior housing. Results of the study reveal the following:
69% of residents reported that moving to a Life Plan Community "somewhat or greatly improved" their social wellness.
Life Plan Community residents score significantly better in self-reported health, greater purpose in life, and lower levels of loneliness.
Residents in Life Plan Communities report significantly more healthy behaviors than other older adults (not just more exercise).
Life Plan Community residents have a significantly more positive perception on aging than their peers.
Residents in Life Plan Communities tend to have greater emotional, social, physical, intellectual, and vocational wellness than other older adults.
The five-year Age Well Study is being conducted by Mather LifeWays Institute on Aging and Northwestern University. The Institute on Aging is the research area of Mather LifeWays, a 75+-year-old not-for-profit organization that provides senior living residences and other aging services.
Mather LifeWays is currently planning a Life Plan Community in Tysons, Virginia, called The Mather. Residents of The Mather will enjoy services, programs, and amenities, including:
spacious, modern-living floor plans including one- and two-bedroom options, some with dens
a fitness center and day spa including indoor swimming pool, group exercise studio, and cardio/weight training
inspiring social and cultural opportunities such as digital media workshops, live music, art + technology seminars, and featured lecturers
a full-service lifestyle with various culinary package options, housekeeping, and concierge and valet services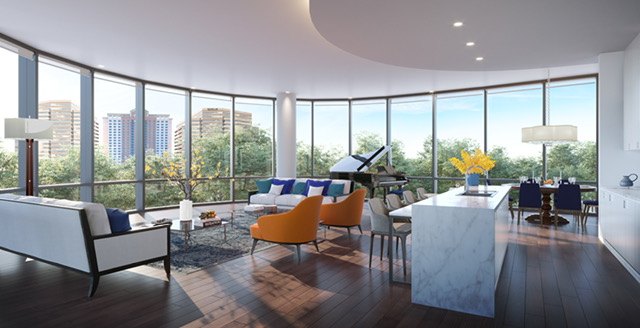 Designed for those age 62 and better, The Mather will combine everyday lifestyle comforts and conveniences with quality amenities and services, all while offering the someday benefits of health care within the community; residents of The Mather will have access to on-site assisted living, memory support, skilled nursing, and rehabilitation services if ever needed. This continuum of living will allow them to age in place right in the community, surrounded by familiar faces and the many comforts of home.
The Mather is projected to open in 2022. To learn more about the proposed Life Plan Community, visit www.themathertysons.com or call (703) 348.8522.
Information and renderings about The Mather is subject to change. The proposed community plan for The Mather has been submitted to Fairfax County for land use approval.