Dr. Pamela Marzban is committed to giving her best to her patients, her team, and her community. She believes that providing patients with a beautiful, healthy smile is just one piece of great dentistry. She also believes that patients, dentists, and team should come together to improve not just smiles, but lives.
A Commitment to Education
All dentists have to get a degree in dentistry, and they all have to maintain some level of continuing education. Dr. Marzban sees her continuing education not just as a responsibility, but as a joy and an opportunity.
She enjoys learning the latest techniques and technologies that can improve her patients' experience and their results. Every continuing education course is an opportunity for Dr. Marzban to become a better dentist.
Because Dr. Marzban is committed to constant education, she has been recognized with many honors, including:
Doctor of Dental Science (DDS), School of Dentistry, Medical College of Virginia, Virginia Commonwealth University
Fellow (LVIF), Las Vegas Institute (LVI)
Fellow (FAGD), Academy of General Dentistry
Certification, American Academy of Dental Sleep Medicine
Fellow (FIAPA), International Association of Physiologic Aesthetics
Member, International College of Craniomandibular Orthopedics (ICCMO)
Certified, Dentists for Oral Conscious Sedation (DOCS)
Certified, Academy of Orofacial Myofunctional Therapy
Certified, ControlledArch orthodonticsEach of these recognitions represents hundreds of hours of committed service to education.
Recognized Excellence
Dr. Marzban also has the talent to transform her education into outstanding results for her patients. As a result, she's been recognized by her patients, peers, and others for the quality dentistry she delivers.
In 2014, Dr. Marzban won first place for full mouth reconstruction in the international Aesthetic Eye National Competition at the International Academy of Physiologic Aesthetics Conference.
She's been named a Top Dentist by Washingtonian Magazine in 2015 and 2017, a Top Dentist by Northern Virginia Magazine in 2017, a Top Dentist by Virginia Living Magazine from 2010 to 2016, a Top Wedding Vendor by Virginia Living Magazine, and as one of America's Top Dentists by the Consumer Research Council from 2009 to 2016.
One of her patients was chosen as a model for MAC veneers. Other patients have been highlighted as case studies by dental laboratory organization The Aurum Group.
These recognitions are not for isolated cases, they are evidence of the consistently high quality of dentistry she delivers to every patient, the quality of dentistry she wants to give to you.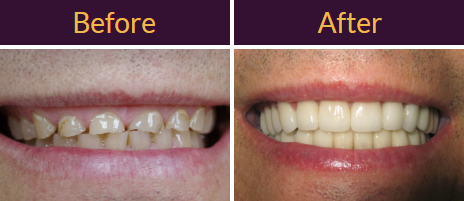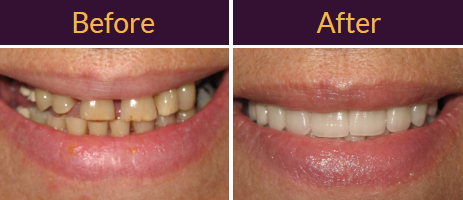 Serving the Community
Dr. Marzban strongly believes that she should help her community both through her patients and beyond them. One of the ways she and her team do this is through charity 5K/10K races. Dr. Marzban sponsors all the members of her team as well as 10 patients. They select different charities and see these days as opportunities to come together and promote physical and spiritual wellness.
The practice also does candy buy-back programs for children with the candy being sent overseas to soldiers and they run food drives. They even volunteer their time at a local clinic.
Dr. Marzban also donates her time to helping her alma mater educate the next generation of dentists.
Whether you become her patient or not, Dr. Marzban will give you a reason to smile.
Education History
Doctor of Dental Science (DDS), School of Dentistry, Medical College of Virginia, Virginia Commonwealth University
Fellow (LVIF), Las Vegas Institute (LVI)
Fellow (FAGD), Academy of General Dentistry
Certification, American Academy of Dental Sleep Medicine