Located on the National Mall in the heart of Washington, D.C., the Smithsonian's National Museum of American History is one of the most unique wedding and event venues in the region. Our distinguished venue offers several versatile event spaces including a Rooftop Terrace with panoramic views of the National Mall spanning from the Capitol Building to the Washington Monument and beyond. Flag Hall, one of our most iconic and popular event spaces boasts vaulted ceilings, a skylight, and a large sculpture of an abstract flag that shimmers wonderfully when lit and provides the perfect backdrop for your event. The possibilities are endless to make your wedding or special event a night to remember!
We also offer exclusive use of the entire museum, so you and your guests have free range to explore any of the exhibits available for a true and exceptional "night at the museum" experience! We have many of the nation's most precious treasures and exhibitions rooted in American History that range from Food History, The American Presidency, The First Ladies, American Enterprise, and of course the world-famous Star-Spangled Banner and Dorothy's Ruby Slippers from the Wizard of Oz!
With exclusive use of the entire museum, you are able to use as little or as much of the museum as you wish!
Contact us to make your wedding or event a part of history at the National Museum of American History!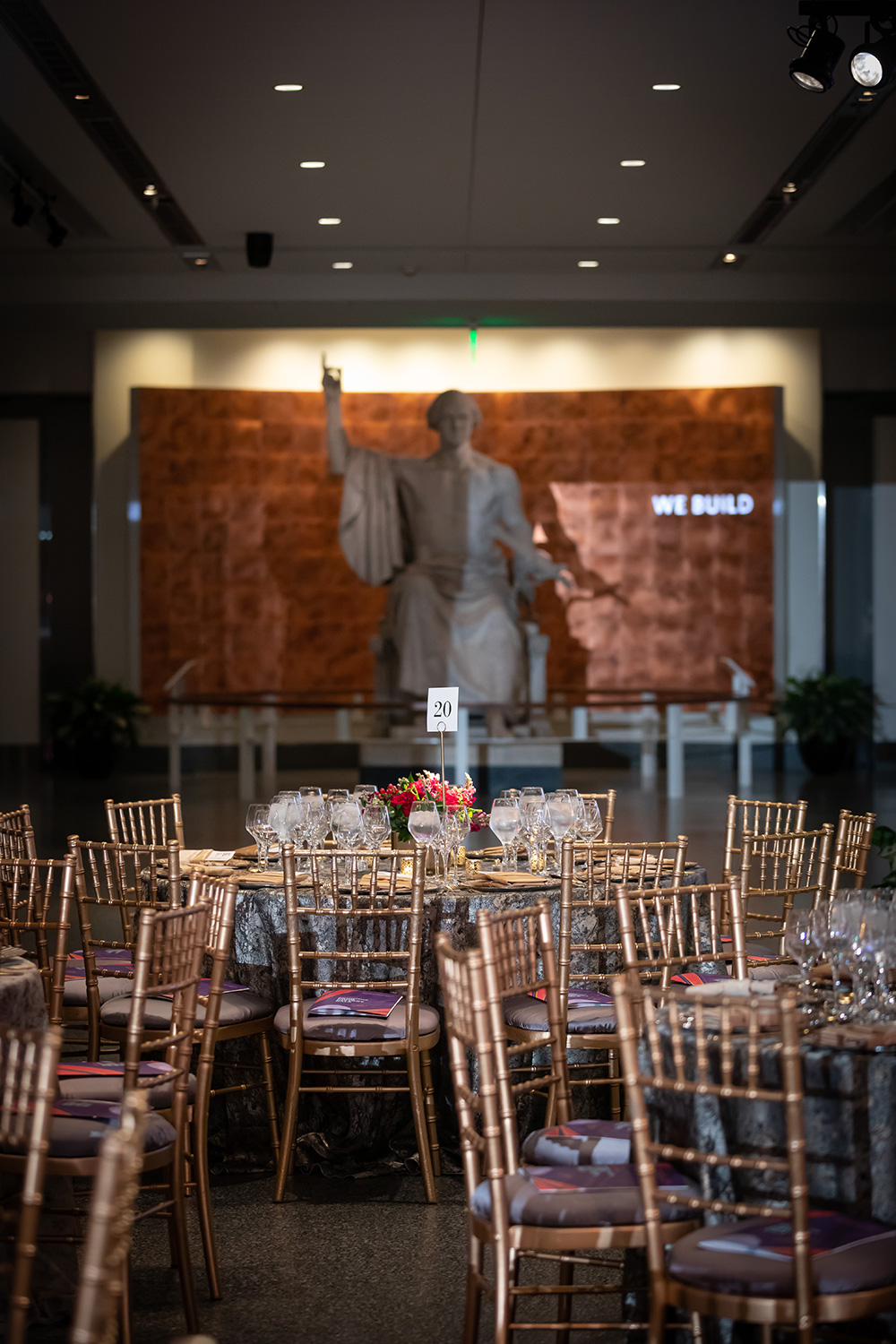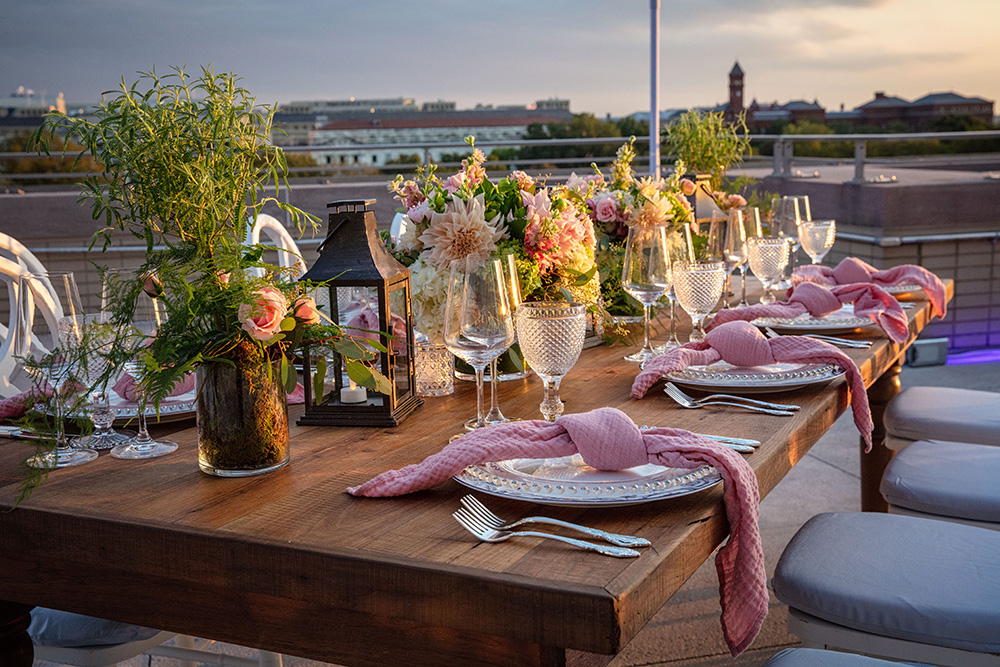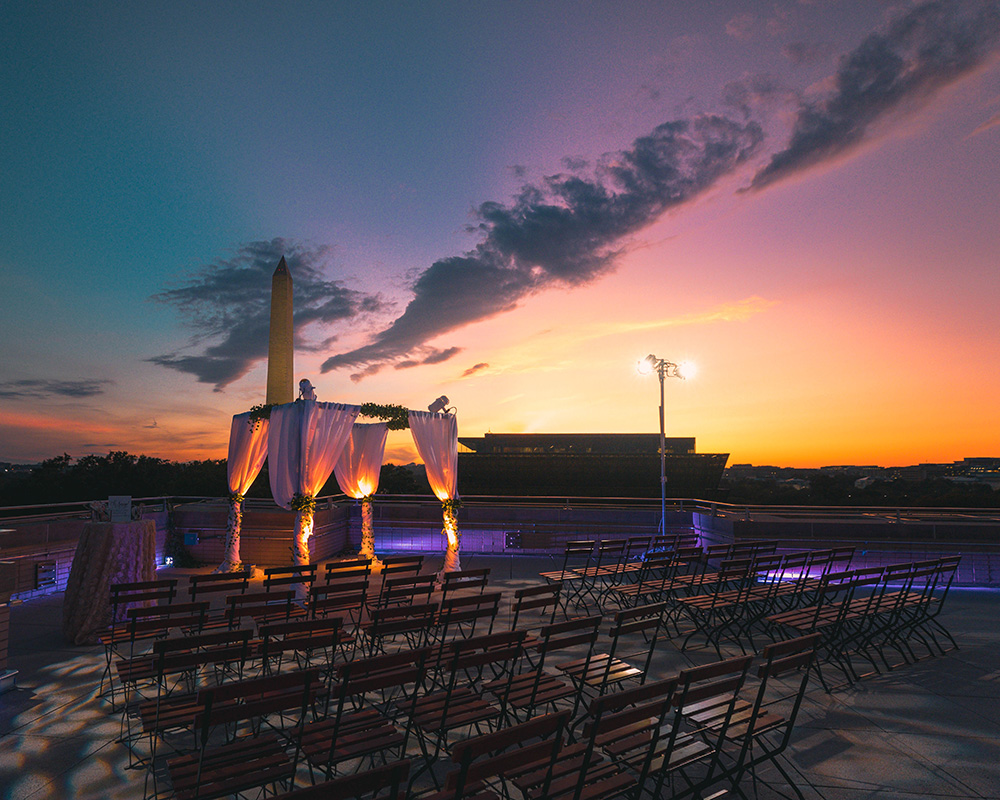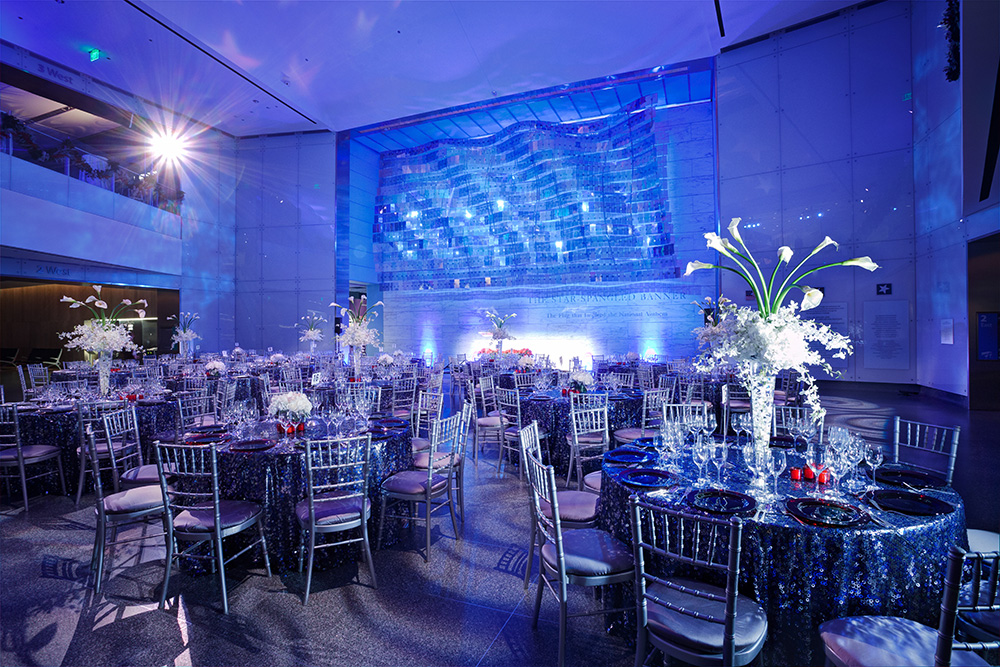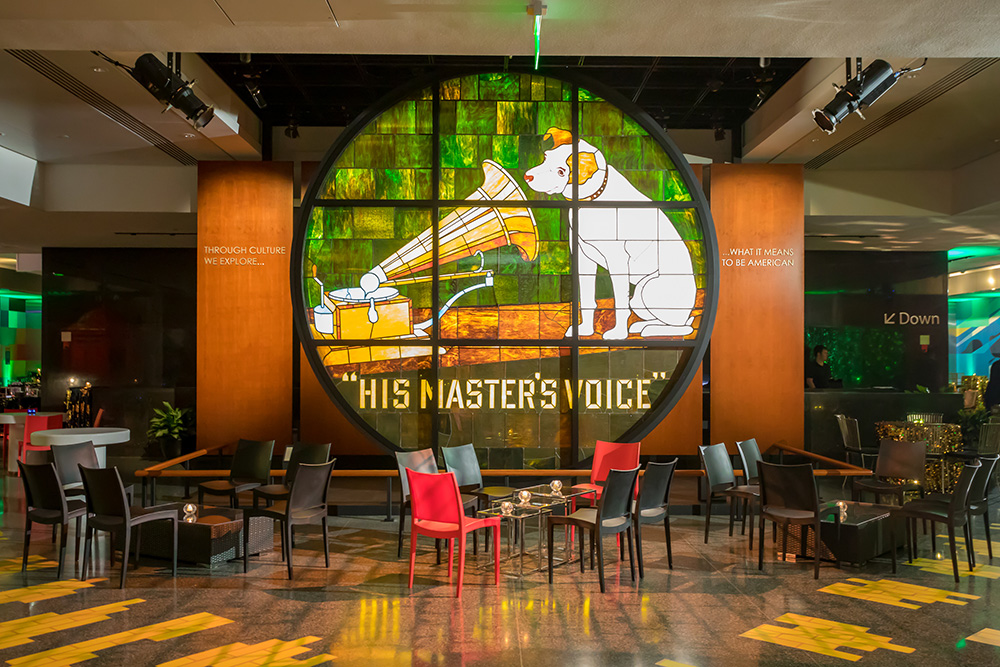 Photography credit: Pixelme Studios (Main Photo & 1), Jaclyn Nash (Photo 2), Andy Felicioti (Photo 3)