Find Things to Do in Washington, DC
Events Search and Views Navigation
Day Navigation
Events for October 17, 2019
If soiling yourself in fear sounds like the right way to celebrate Halloween, Olney's Field of Screams is the place to go. Parental discretion is advised.
Find out more »
The most remarkable thing about these images of wounded warriors who served after 9/11 is the artist: George W. Bush, the very man who sent them into battle. Art connoisseurs on both sides of the aisle have lauded the works, which were compiled into a bestselling 2017 book and now serve as the inaugural art […]
Find out more »
The genre-bending Cuban political artist collective Los Carpinteros formally dissolved in 2018, but its impact continues. This show, the group's first post-breakup museum exhibit, is a nuanced exploration of post-revolutionary Cuba using LED portraits (right) plus two wrenching videos—one about lightning-rod poet Heberto Padilla, the other a peek into the private lives of Cubans via […]
Find out more »
The United Kingdom's premier stamp collectors' club is bringing its treasures to the Smithsonian's shrine to all things snail mail. So what's the most valuable item on display? According to organizers, it's the piece of royal correspondence above. Even among the rarities, the quartet of 1937 stamps created by renowned designer Edmund Dulac for the […]
Find out more »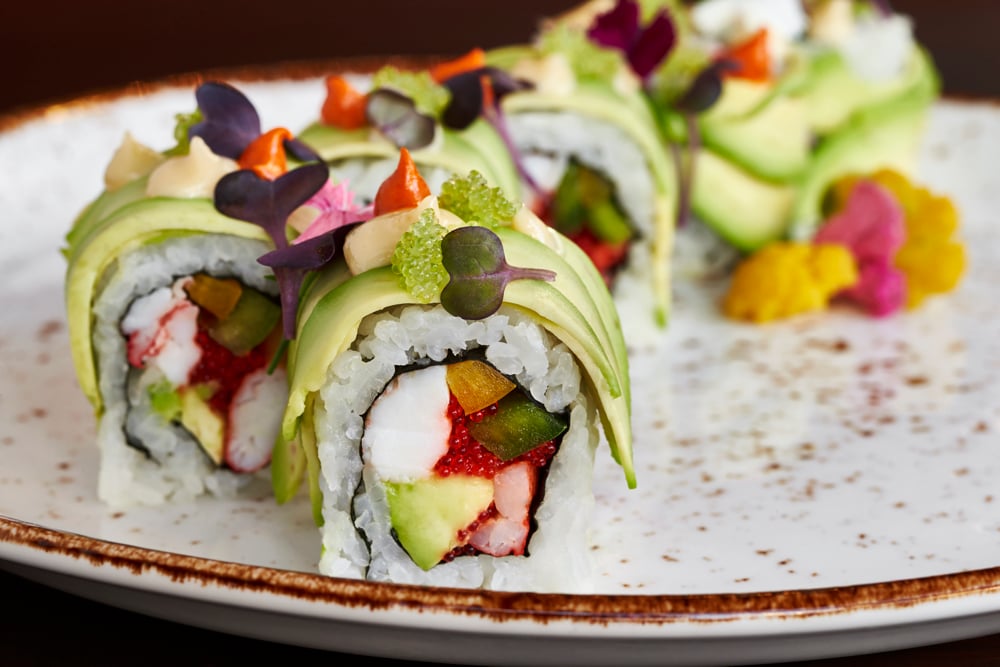 Starting at $12 sushi rolls
Join us for Sushi Thursday's! Discover live jazz performances and traditional Japanese Sushi cuisine, whiskeys, signature cocktails, fine wines, champagne and sake every Thursday evening from 6 p.m. – 8 p.m. (excluding holidays), in fyve, The Ritz Carlton, Pentagon City's signature restaurant.
Find out more »
+ Export Events