Future Sketches by Zach Lieberman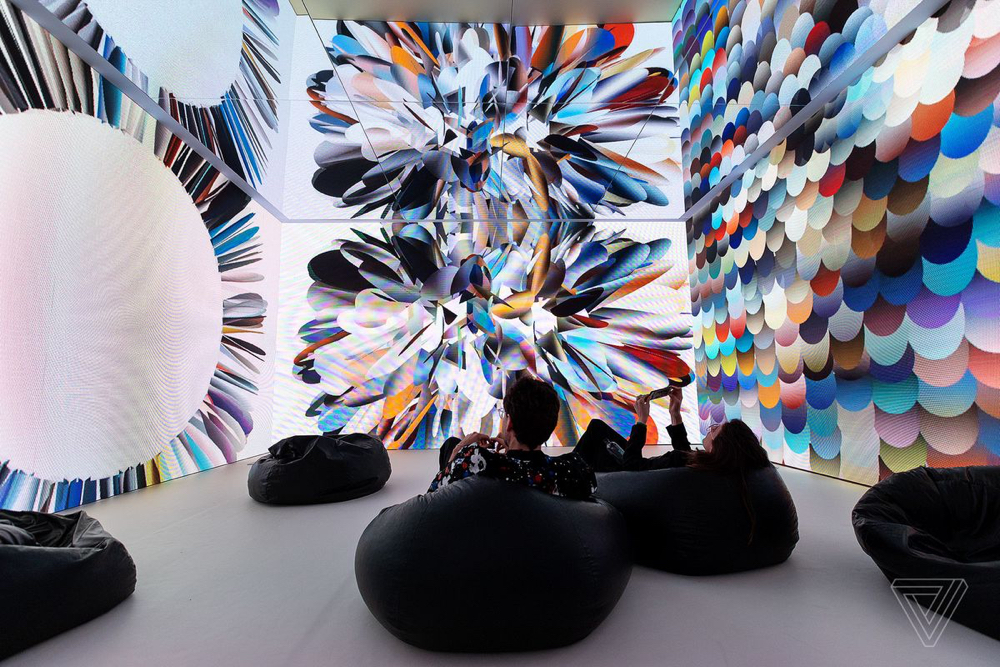 January 17, 2020 at 10:00 am

-

11:00 pm
$8-$20
Imagine different possible futures – for the intersection of computation and design, for the interaction between humans and computers, and for an expressive augmented reality.
Now, imagine yourself in it.
We are thrilled to kick off our Washington D.C. 2020 season with Future Sketches, a collaboration with one of the most dynamic pioneers in the field of coding and interactive media.
Zach Lieberman creates digital poetry through code, technology and theory. He writes his own software to create his artwork, and is a co-creator of openFrameworks, an open source C++ toolkit for creative coding.
Future Sketches is the first solo exhibition of Lieberman's work in Washington D.C., with an emphasis on his eclectic style of sketching with code for creative exploration. The installations presented draw on over a decade of work and research in the field of media art, exploring how the body, voice and gesture can be transformed in expressive ways.
Expect to be surprised at every corner, as the boundaries between the visible and invisible are broken down.