Shenandoah Valley Music Festival: Home Free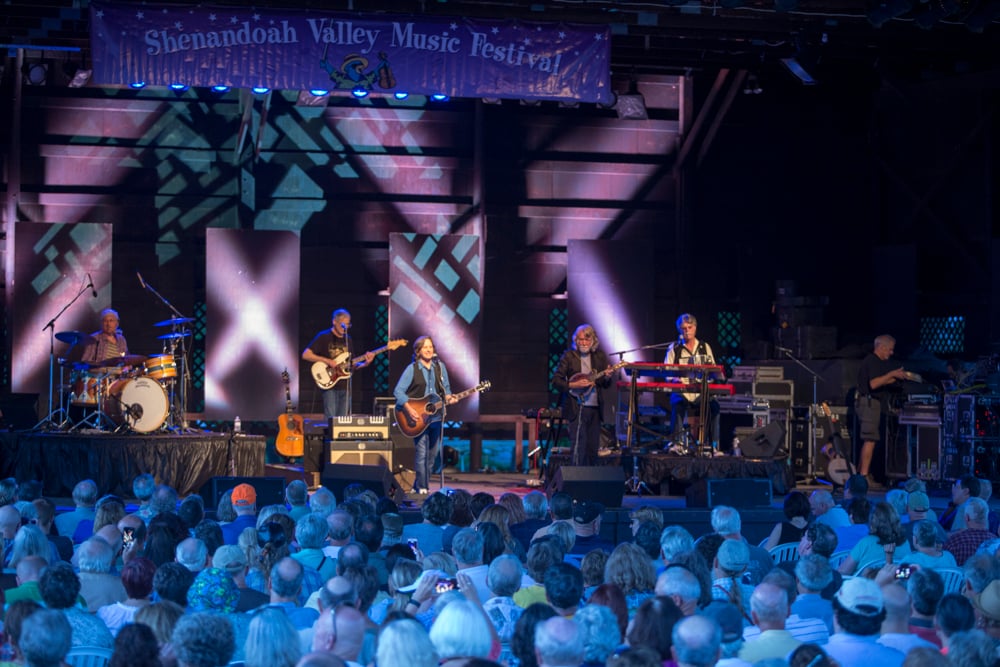 August 10, 2019 at 8:00 pm

-

10:00 pm
Prices TBD.
Escape to the mountains for a weekend of great music under the stars!
The Shenandoah Valley Music Festival, now in its 56th season, will feature eight outdoor concerts this summer, from July 19 through September 1. Our concerts take place at Shrine Mont, a beautiful historic retreat and conference center, in Orkney Springs, Va. Its location at the foot of Great North Mountain provides a stunning backdrop for our evening concerts, and the venue's modest size allows for great views of the stage from both the covered pavilion and lawn seating areas.
Here are some of the highlights of this year's concert series. For the full concert lineup or to purchase tickets visit our website.
Our 2019 summer season will kick off July 19 with The Drifters, The Platters and Cornell Gunter's Coasters, all known for their classic Doo-Wop and Motown hits, including "Under the Boardwalk," "Only You," "Yakety Yak," "Up on the Roof," "This Magic Moment," and many more. Other concerts in our lineup include The Beach Boys on July 26, The Oak Ridge Boys on Aug. 9 and Home Free on Aug. 10.
SVMF will also be celebrating the 50th anniversaries of two historic events this summer.
One Giant Leap – "The Planets" and Beyond, on July 20, will commemorate the 50th anniversary of the First Moon Landing with a multimedia extravaganza! Tour of the galaxy with music and fascinating imagery of official NASA video footage and photos of planets and space scenes, projected onto the big screen. This imagery will provide an exciting backdrop to the Fairfax Symphony Orchestra's performance of Gustav Holst's, "The Planets."
On July 27, a rock band backed by the Piedmont Symphony Orchestra will celebrate Woodstock's 50th anniversary. PSO Rocks! "Still Stardust, Still Golden – Woodstock at 50," will revisit the songs that made this three-day festival one of the most iconic events in music history.
For those who want to turn their music festival experience into a Weekend Getaway, our one- and two-night package deals offer discounts on concert tickets and lodging at Shrine Mont. Rooms in the historic hotel and other cabins and cottages on the pristine 100-acre property make it convenient to walk to concerts in the evenings and visit local attractions during the day.
We love to see families Come Together to enjoy great music under the stars at SVMF!
The lawn is a great seating option for families. Spread out on the lawn with chairs and a blanket and enjoy a picnic dinner before the music starts. If the kids get a little restless, they can frolic and play in the grass or pal around with friends and siblings in a safe environment.
The best part is our low price of $10 per child for lawn admission (ages 3-17) and free lawn admission for children 2 and under! If you want to spend the night or weekend at our venue, package deals also include the children's discounts on concert tickets plus accommodations at Shrine Mont for ages 4-12 (ages 3 and under stay for free).