The Trojan Women Project and Coriolanus in repertory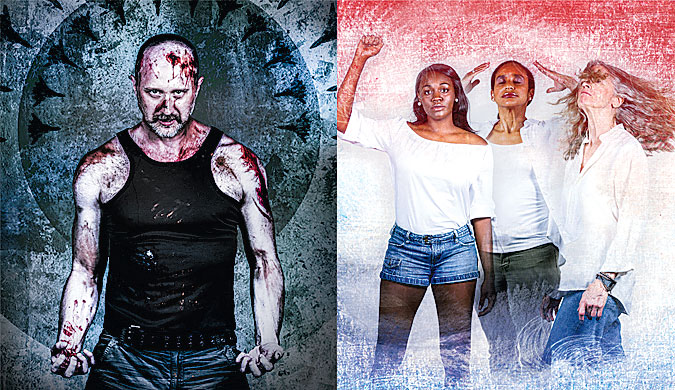 February 1, 2018 at 12:00 am

-

February 26, 2018 at 12:00 am
$20
Brave Spirits puts two plays in repertory to explore war and winning from opposite perspectives.
Part of the Women's Voices Theater Festival, The Trojan Women Project will explore the timeless story of The Trojan Women to illuminate modern women's relationships to violence, sexuality, and politics. A blurred mash-up of song, movement, feminist text, and poetics, this intersectional look at American women asks why being women isn't enough to unite us and whether we are the losers in the American Dream.
Performed in repertory is William Shakespeare's last tragedy, Coriolanus. As civil unrest threatens political upheaval, the war hero Coriolanus is driven to defend and then destroy his own country. This tragedy of toxic masculinity takes a fierce look at men who cannot leave war behind.