Westminster Choir College: Schola Cantorum Presents famous choral works including the Gabriel Fauré's Requiem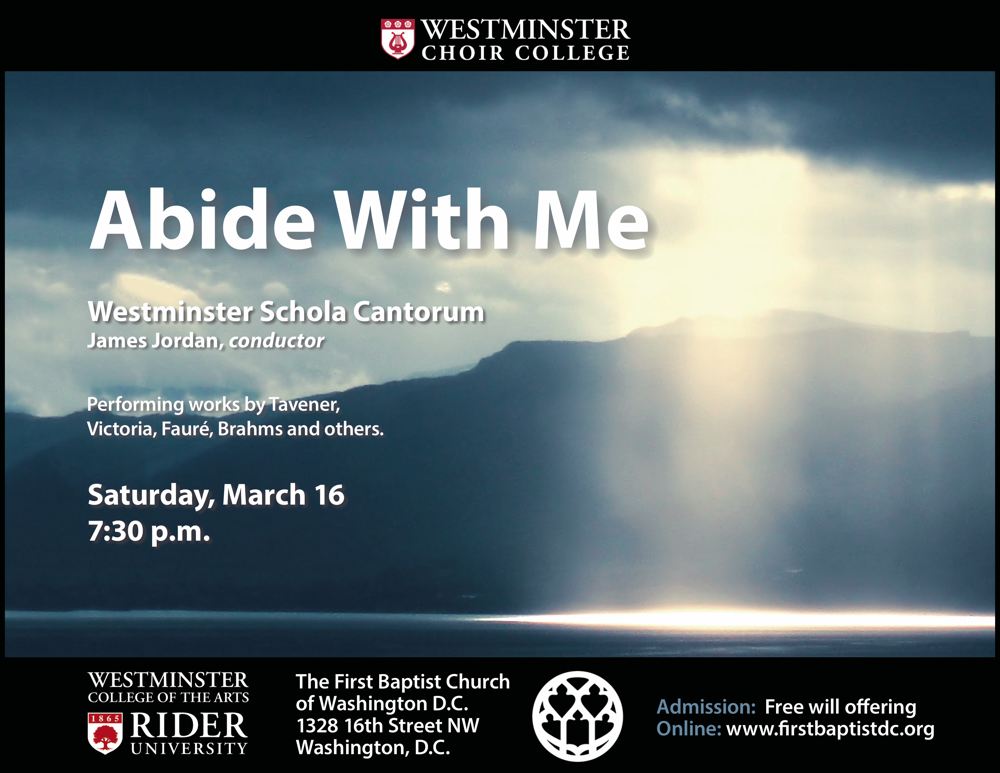 March 16, 2019 at 7:30 pm

-

9:30 pm
Grammy nominated conductor James Jordan and the Schola Cantorum of the world renowned choral college, Westminster Choir College, present an evening of choral works by composers such as Tavener, Victoria, Brahms, and will also perform the Fauré Requiem within it's program.
James Jordan was described as a "visionary" by Choral Journal, which cited his book Evoking Sound as a "must read". His more than 40 books explore both the philosophical and spiritual basis of musicianship, as well as aspects of choral rehearsal teaching and learning, and they are considered to be essential references in the conducting profession. He is professor and senior conductor at Westminster Choir College where he conducts Westminster Schola Cantorum and the critically acclaimed Westminster Williamson Voices He is also director of the Westminster Conducting Institute and co-director of the Choral Institute at Oxford.
Westminster Schola Cantorum is one of three curricular choirs at Westminster Choir College. Composed of all students in their second year of study at the college, the ensemble forms a vital link between the technique and artistry gained by students in their first-year experience at the college in the Westminster Chapel Choir and Westminster Symphonic choir, which performs with many of the world's finest orchestras and is a cornerstone of the Westminster experience.
Westminster Choir College is the only college in the world that focuses its program around a student's choral experiences. Unique to this experience is students singing with their class for two years to not only build their artistry but to strengthen their sense of community and what it is to sing together.