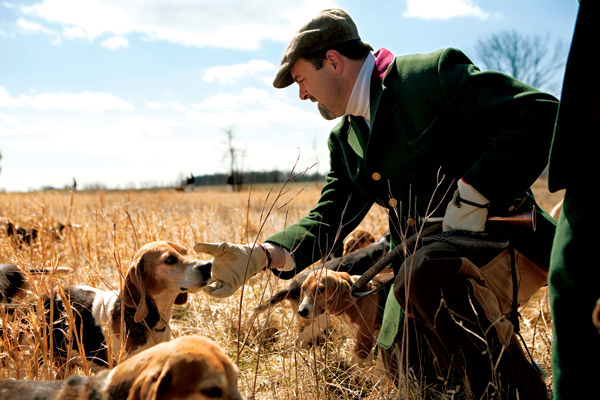 Beagling is an old English sport in which a pack of hounds is set loose to chase rabbits while unarmed "hunters" follow on foot. The beagles occasionally catch a rabbit, but the chase itself is the point. This photo shows huntsman Stephen Fox, a leader of the Nantucket-Treweryn Beagles pack, or club, with its dogs after a hunt with another club, Hidden Meadows Beagles. Says Fox: "Beagling is a chance to get outdoors, get some exercise, and see some beautiful country."
Next: A dog just like Snoopy

Grace Murphy, 11, shows how she trained a beagle to sit on top of a doghouse like the Peanuts character Snoopy. "Her plan is she's going to be the huntsman of Hidden Meadows," says her grandmother Diane Dougherty, the current huntsman. Dougherty—who owns the Hidden Meadows pack with her husband—acquired her first beagle in 1997. Based in Pennsylvania, the pack has 18 dogs. The Nantucket-Treweryn pack—in Berryville, Virginia—is a subscription club, meaning members pay to keep it running.
Next: Beagles at Hidden Meadows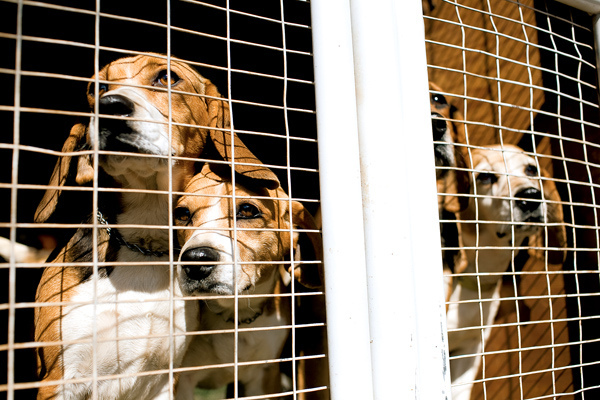 Hidden Meadows beagles wait to be released before a hunt.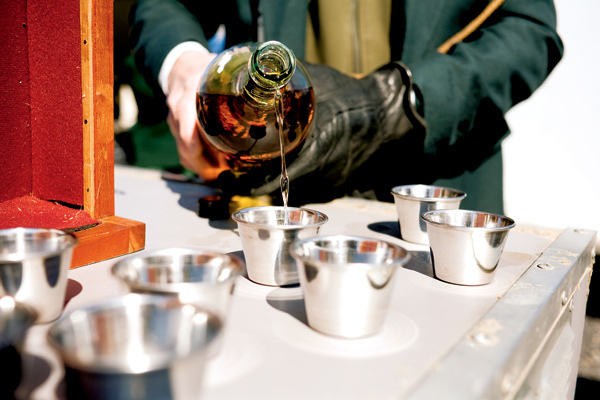 Port is sometimes served before the hunt. Says Dougherty: "When you have guests, you offer them libation before you go out, and tea afterward."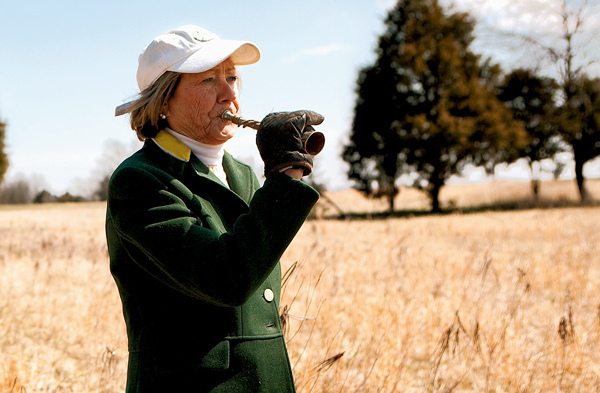 Dougherty ends the hunt by calling in the beagles. They rarely catch any rabbits: "Only rabbits that make a mistake get caught."
Next: Releasing the beagles for the hunt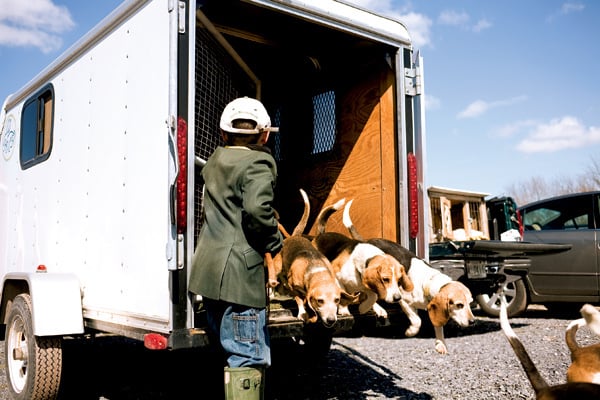 Sam Murphy, seven-year-old grandson of Hidden Meadows owners Diane and Bob Dougherty, releases the beagles before the hunt. "This is his first year," says Diane Dougherty. "I like beagling because it doesn't require any particular skill or equipment and even my grandchildren can take part. We're all out there together with our friends and family. A seven-year-old can't keep up sometimes, but that doesn't matter."
Next: "The hunt is icing on the cake for me."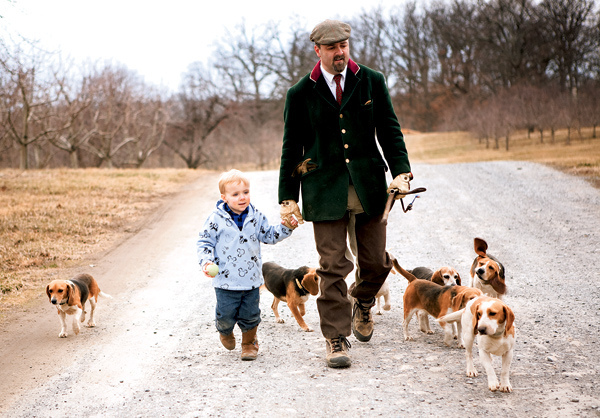 On a hunt at Byrd Orchard in Clarke County, Virginia, Nantucket-Treweryn huntsman Stephen Fox walks with his beagles and three-year-old son Tucker. "Oh, he loves it," says Fox. "He wants to go to the kennel all the time to play with the hounds and their puppies." Fox says watching the puppies grow up is his favorite part of the experience. "Seeing the young dogs develop, how they fall in line as members of the pack—that's the most fun."
Next: The role of the whipper-in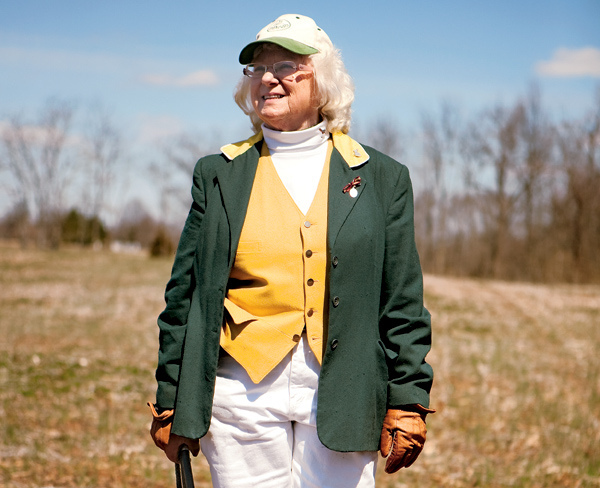 Mary Dudderar of Hidden Meadows takes the role of the whipper-in, who keeps dogs from straying by cracking a whip near the ground. "Most of the time a stern voice can direct them back," she says, "but sometimes one of them gets it in their mind they want to go off on an adventure." Dudderar wears the traditional green jacket and white pants. Says Diane Dougherty: "Why they chose white pants, I have no idea. It's the worst color in the world for running through mud."This article appears in the June 2011 issue of The Washingtonian.