For someone who has decidedly zero moves, I walked into my first Beyoncé-themed dance class in DC prepared to feel uncomfortable. The fact that I wasn't—and actually had a lot of fun—is a pretty good testament to DivaDance's ability to get even non-dancers moving.
Given that the studio—which started in New York and has locations in Austin, Texas—just launched their DC location on April 27 and the class I attended was their first-ever in the District, it wasn't shocking that they still have some bumps to iron out. They're currently running pop-up style out of the 2fitt Wellness studio at 526 H Street, NE. That means there's no fancy locker rooms or surround sound. They do, however, have swag. After entering the studio, participants were all given buttons to pin to our tank tops bearing the studio's slogan: "Slaying is My Cardio."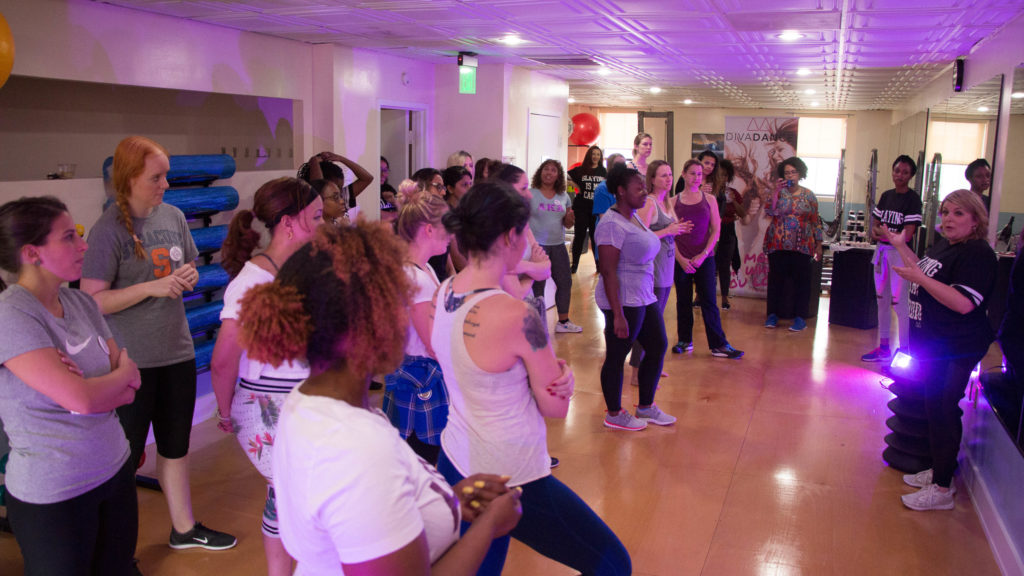 But what stuck with me more than the button was the instructor's persistence in getting our six-person class to loosen up—they shimmied, they shook—and that was before the workout even started. Participants are literally encouraged to let their hair down—which the instructor did, informing us that her hair was a grease monster, and it was fine. Once we got rolling, the instructor threw herself the warm up with so much energy it was impossible to feel awkward doing the same. Though I wasn't sure if this would be a dance cardio class where you just jump around for an hour to Beyoncé music, as it turns out at DivaDance, you actually learn real moves. After the warm-up, the instructor walked us through learning the first 52 seconds of Beyoncé's "Run the World (Girls)."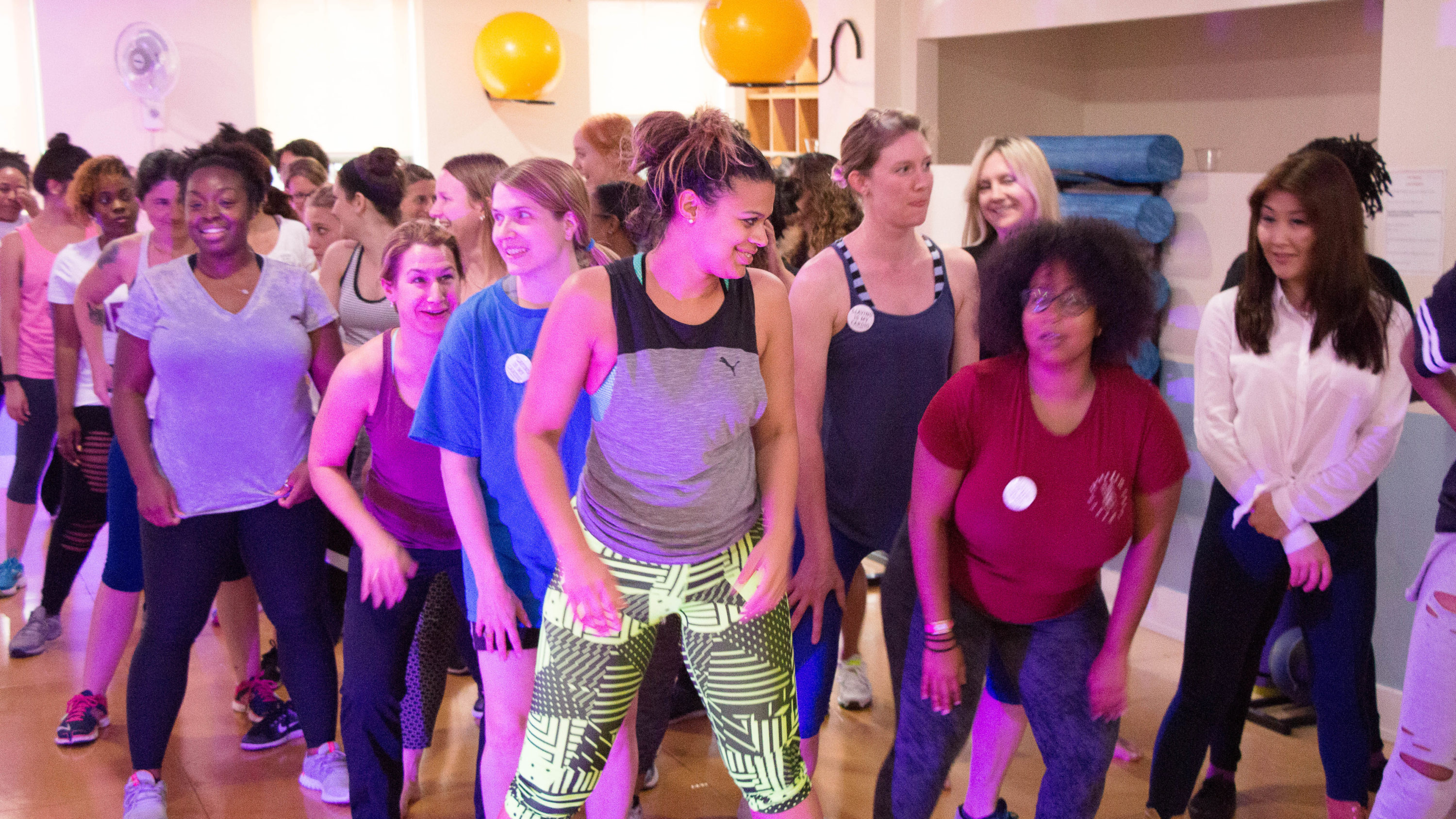 This is where it gets really entertaining for non-dancers. While those who have spent years training might roll their eyes, the code words that the instructor used to label moves were both hysterical and effective. For a giant head nod, she shouted, "Yup!" For a part where we were flinging our hands around, she yelled "Dry your nails!" For a portion where were supposed to crunch backwards, she told us to pretend we were getting punched in the chest. For a section where were supposed to slice the air with our arms, she told us to pretend we were chopping cabbage like a fruit ninja. (Your guess is as good as mine as to why a fruit ninja would be chopping cabbage. But like I said, effective.) At one point, the instructor, impressed with our sexy #squadgoals performance, exclaimed, "Ya'll I shaved my legs this morning, and it's all back."
We learned the dance in sections, slowly at first, then up to tempo, then with music. By the end, the commands the instructor was shouting sounded out something like this: Turn! YUP! Shoulders! Snap! Walk it out! Dry your nails! Shake everything you've got! Get punched! Salute! Walk it out! Who run the world? GIRLS! Chop some cabbage! Turn! Break the cans! Pop it! Hop back! Line! Rub the booty! Smack! Freestyle!
While the hour-long class wasn't much of a workout—I didn't break a sweat, and my Fitbit says I only burned 286 calories—that wasn't really the point. The point of DivaDance is to make you feel good. We were told multiple times throughout the class to "love thyself" and reminded that the class is judgement-free. The fact that it's a dance class where adults with no dance experience can learn some steps and shimmy just for fun is a pretty nice break from some of DC's more intense, competitive workouts.
DivaDance teaches more than just Beyoncé's songs—on the docket for this month, there's Rihanna, Christina Aguilera, and Aaliyah. Compared to a lot of boutique gyms in the area, the classes are actually relatively inexpensive; a drop-in is $20, but the unlimited monthly class is just $45. To sign up for your first DivaDance class, visit the DivaDance website.