Haven't quite found that match made in kitchen heaven? A referral service can direct you to contractors, remodelers, and other prescreened home-improvement businesses.
Delbe Home Services Offers annual membership for $175; members are assigned to representatives, who suggest contractors and manage home projects. A contractor can be sent to a member's home 24 hours a day for emergencies. delbehomeservices.com.
Urban Referrals urbanreferrals.com.
HomeAdvisor homeadvisor.com.
HomeWise Referrals Provides free referrals and will pair you with businesses in DC, Northern Virginia, and Maryland; homewisereferrals.com.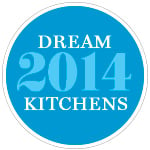 allElems = (function(){ var ret = [], l = elems.length; while (l--) { ret[ret.length] = elems[l]; } return ret; })(); var shuffled = (function(){ var l = allElems.length, ret = []; while (l--) { var random = Math.floor(Math.random() * allElems.length), randEl = allElems[random].cloneNode(true); allElems.splice(random, 1); ret[ret.length] = randEl; } return ret; })(), l = elems.length; while (l--) { elems[l].parentNode.insertBefore(shuffled[l], elems[l].nextSibling); elems[l].parentNode.removeChild(elems[l]); } } // Usage: shuffle( document.getElementsByClassName('enhanced') ); // ]]>