Whether you're heading to Washington, DC, for a weekend getaway or a weeklong trip, or you're a local showing around visitors, you might be wondering how to best spend your time in our nation's capital. Here is our guide to the best things to do in Washington, DC, right now.
Go to a renowned museum or art gallery.
DC is full of museums and galleries. All kinds of museums and galleries. The Smithsonian has nearly two dozen, including two campuses of the Air & Space museum. There are museums for science and nature buffs, and some you may have seen on TikTok. Some old, and some very new museums. Among the most notable, and not-to-be-missed museums and galleries are these:
1. The Air & Space Museum
2. The Portrait Gallery
3. The National Museum of African-American History and Culture
4. The International Spy Museum
5. The Museum of Natural History (It was the most visited Smithsonian museum in 2022, with 3.9 million visitors.)
6. The American Art Museum and Renwick Gallery
7. The National Gallery of Art (Don't miss its sculpture garden.)
8. The Hirshhorn Museum and Sculpture Garden
9. The Phillips Collection (The ultra-famous "Luncheon of the Boating Party" is alone worth a visit.)
Back to Top
Visit a museum or gallery you didn't know was here.
Been to DC before? Been here awhile? Maybe you've hit all the more notable museums—trust us, there's more. Some are tiny, some niche, like the military museums, or a little newer, like the Museum of the Bible. Here are a few of our favorites that you may not have known were here:
10. National Inventors Hall of Fame Museum
11. National Postal Museum
12. National Capital Trolley Museum
13. Planet Word, an immersive, voice-activated language museum.
Back to Top
See the monuments.
14. There are at least nine national monuments that should be on your list, plus more you maybe never knew existed. Our favorite way to see DC's iconic sights such as the Lincoln Memorial and Vietnam Memorial? Touring them at night.
Back to Top
Check out some hidden gems.
In addition to the widely-known national monuments, there are some hidden gems. Among them:
15. The "original" Lincoln memorial
16. The Einstein Memorial
17. The Bartholdi Fountain in the U.S. Botanic Gardens
Back to Top
Take a tour.
There are a slew of tours you can take in this town—buses, trolleys, Segways, bikes, on foot, and more. Some are more traditional, and others feel VIP—like this "Perfect Private Night Tour of Washington DC" ($375). There are also ghost tours and boat tours. Tours of the White House require a bit of planning in advance, but tours of the Washington Monument can be arranged in advance or attempted same-day. Some well-known sites that offer lesser-known tours, include these:
18. Washington National Cathedral offers a variety of tour options, including private tours, thematic tours, behind-the-scenes-y "insider access" tours, and "tower climbs"—the climbs are a lot of effort, but the view is unlike any other.
19. Ford's Theatre
20. The Capitol
21. The Library of Congress (While it no longer offers guided tours, you can still take a self-guided tour—you'll just need a timed-entry pass, which you can reserve in advance, or attempt to snag a a same-day pass.)
22. George Washington's Mount Vernon estate offers many different tours, from general mansion tours to specialty tours.
23. Hillwood Estates, the 13-acre garden estate formerly owned by Marjorie Post, also offers mansion tours and, seasonally, garden tours.
Back to Top
Go to the zoo.
24. The National Zoo—home to pandas!—is free to explore, but timed-entry passes are required.
Back to Top
Get out on the water.
Washington, DC's waterfront is extensive—and often, overlooked by visitors. But being out on the water offers great views of DC's skyline and monuments back on shore, and there are a lot of easy ways to get out on the Potomac or Anacostia rivers.
25. Rent a boat. There are picnic boats at Float DC, Vintage Yacht Charters, a Georgetown party boat called the Potomac Tiki Club, and wine cruises at Sip and Sail D.C.
26. Rent a stand-up paddle board or a kayak at Potomac Paddlesports, Paddlestroke SUP, the Wharf Boathouse, Key Bridge Boathouse (which also offers tours by water), or Thompson Boat Center.
27. Take a water taxi. They're relatively cheap, and they run between the Wharf, Georgetown, Alexandria, and National Harbor.
Back to Top
Go shopping.
There are plenty of places to shop in the DC area. We've mapped out several thrifting routes for a day spent treasure-hunting. Our list of 37 small businesses worth checking out for Small Business Saturday just scratches the surface of the small business community. Sustainable shopping has its own thriving category—as do independent bookstores. There are even have a handful of places that offer permanent jewelry and one very cool new record store. For a brief visit, there are a handful of shopping districts worth adding to your itinerary:
28. Georgetown
29. CityCenterDC for upscale and designer boutiques (Tip: the outdoor shopping district's Instagrammable Palmer Alley is decorated with seasonal installations.)
30. 14th Street, which includes such favorites as Miss Pixie's vintage/antiques store (and which could be combined with nearby shops on U Street in Shaw).
31. Union Market. There are stores (and dining destinations) in the market itself, but there are also shops in the surrounding district, including toy store Three Littles DC, the jewelry store Shelter, and Shop Made in DC with its locally made goods. A little further south, the H Street Corridor has some spots worth checking out, like the restaurant-slash-menswear-store Maketto, and a new tattoo studio that makes tattoos designed to fade.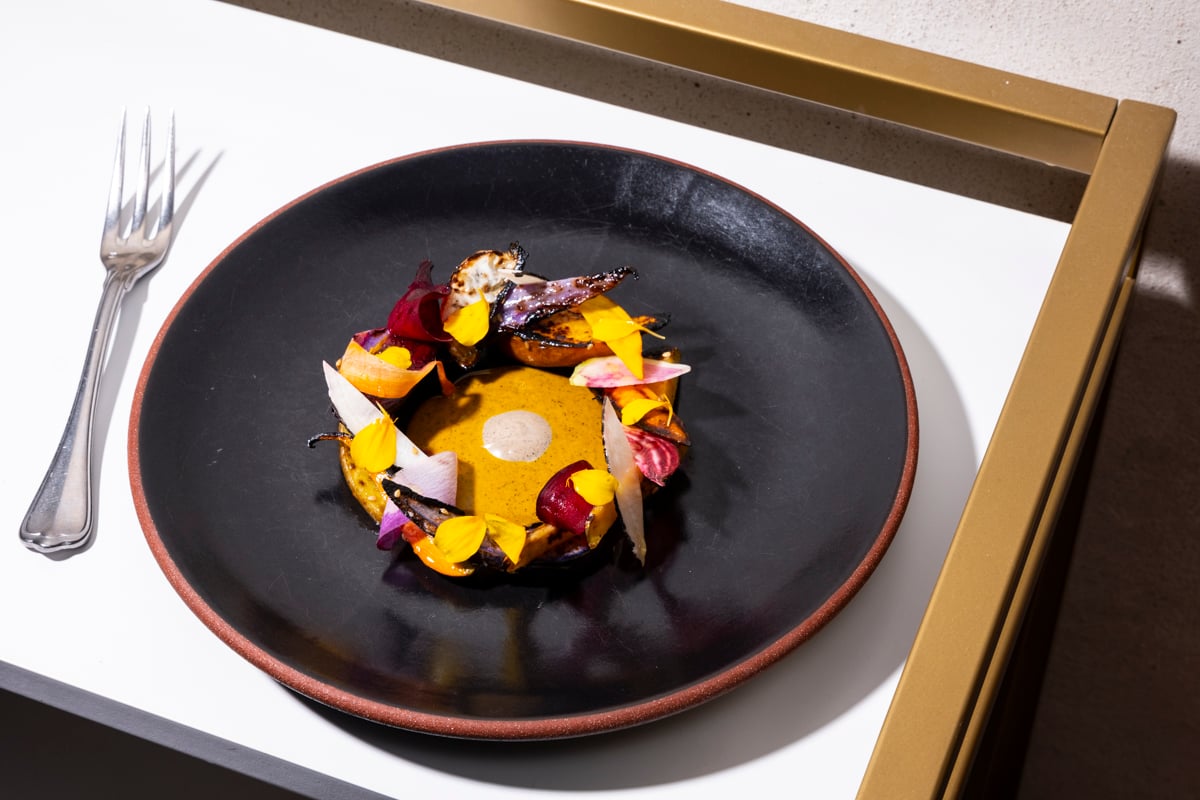 Back to Top
Eat your heart out.
While you're here, grab a half smoke at Ben's Chili Bowl—a DC institution. Otherwise, our list of the 100 very best restaurants is the place to start for making your culinary plans. Our top five places to eat for 2023 include:
32. The Dabney, chef Jeremiah Langhorne's Mid-Atlantic-inspired restaurant featuring a six-course tasting menu.
33. Albi, a wood-fired Eastern Mediterranean restaurant in Navy Yard.
34. L'Ardente, wood-fired Italian with a renowned 40-layer short-rib-and-truffle lasagna.
35. Happy Gyro, Greek-deli-inspired carryout.
36. Pineapple and Pearls, a Capitol Hill favorite with a four-course tasting menu.
(If you're most concerned with Michelin stars, that local list is here, plus you'll find the latest news on restaurant openings here.)
Back to Top
Have brunch.
37. This city loves brunch. One local restaurant even claims they invented it. One incredibly over-the-top spot serves 25 different kinds of mimosas, but there are also special-occasion brunches; bottomless brunches; and patio brunches with water views. Depending on your plans and interests, check here for our regularly updated brunch news and guides.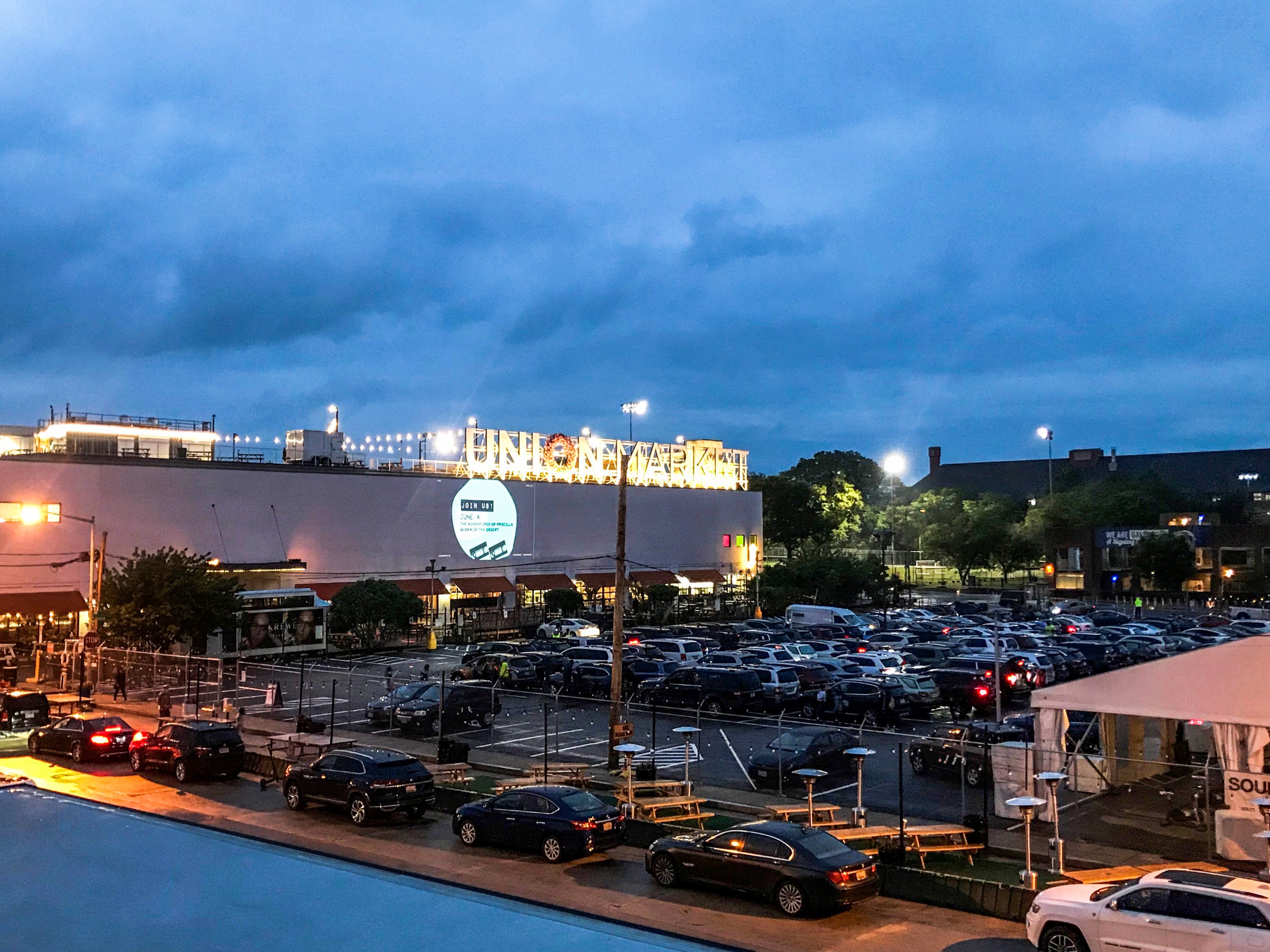 Back to Top
Catch an outdoor movie.
38. Washingtonians love outdoor movies—both the drive-in and the blanket-in-a-park variety. There are lots to choose from every summer, though the season is short lived—the earliest ones usually start in May, and the latest typically wrap up in September. This year's schedules are still yet to be announced, but last year's guide is a great jumping-off point.
Back to Top
Enjoy a rooftop happy hour.
In nice weather, locals head to rooftops all over DC for food, drink, and, of course, great views. Here are 17 great outdoor happy hours and 11 (relatively) new and newly reopened rooftop bars, plus a ton of other great places to eat and drink outside. For a local rooftop happy hour, specifically, try one of these:
39. Takoda, an American-style restaurant and beer garden.
40. The Imperial, a Mid-Atlantic/southern France-inspired menu with $2 oysters at happy hour.
41. Hank's Oyster Bar Alexandria, with $2 oysters, plus a selection of discounted wine, beer, and cocktails for happy hour.
42. Parce de Ville, a limited menu of cocktails and snacks that include smoked fish rillettes and foie de volaille on the seasonal, first-come-first-serve rooftop.
43. Jack Rose Dining Saloon, a heated rooftop terrace with a great whiskey list.
44. El Techo, a burrito truck-turned-restaurant with an Instagrammable "Latin jungle vacation" design on a heated roof deck.
45. All Purpose Riverfront, for local beer and seasonal deck-oven pizzas on the roof with a water view.
Back to Top
Slip into a speakeasy(-style) spot.
The other place Washingtonians like to drink these days? Speakeasy-like spots. Here are some current favorites:
46. BackRoom at Capo, serving classic cocktails in the literal (upscale) back room of a Shaw deli.
47. 600 T, serving martinis, high balls, and other "premium" cocktails with popcorn, peanuts, and sweet potato doughnuts.
48. OKPB, for cocktails plus a limited selection of beer and wine in Mount Pleasant
Back to Top
Attend a concert.
Music in DC has a rich history and a thriving scene, with no shortage of venues and performances. Here's a guide to 35 places to see a show—from big arenas to tiny clubs. Among them:
49. 930 Club
50. The Anthem
51. The Birchmere
52. Black Cat
53. Echostage
54. The Fillmore
55. The Howard Theatre
Back to Top
Take a scenic stroll.
DC is a walking town. We've got winter walks, great walks along the water, and more. Take a stroll, and maybe pack a blanket and a picnic lunch. Here are a few places to start.
56. Through Georgetown—and check out the view from Georgetown Waterfront Park
57. Old Town Alexandria (Alexandria's Waterfront Park makes for a great picnic spot)
58. Along the Wharf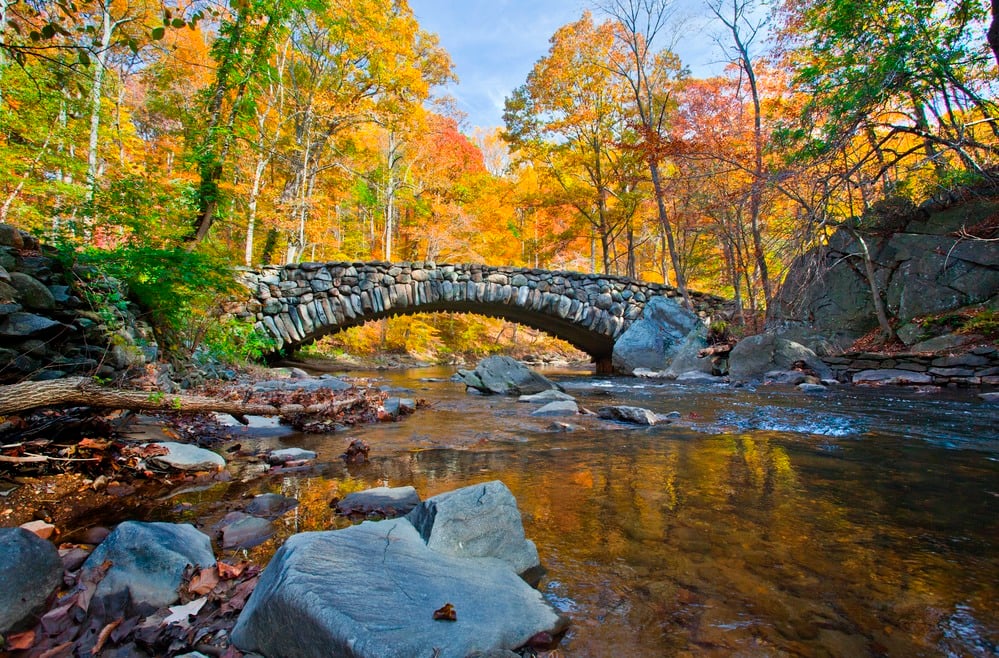 Back to Top
Take a hike—or bike ride.
There are plenty of trails for those, too.
59. Through Rock Creek Park. Because of its ladder-like layout of trails, Rock Creek Park offers a nearly infinite combination of trails ranging from one to 10 miles. The Pierce Mill entrance is a few blocks north of the National Zoo, and has maps.
60. C&O Canal Towpath. This starts as a flat, easy route through Georgetown and continues for nearly 200 miles. About 12 miles outside of the city, you can branch off onto the Billy Goat Trail, a popular spot for hiking (you'll want sturdy hiking boots).
61. And if you have a car, Great Falls may also be worth going out of the city for—it's got 15 miles of hiking trails that range in difficulty from "easy" to "moderate to hard." The main attraction, though, are the stunning waterfall views.
62. Prefer a bike ride? Rent a bike and head to the Anacostia Riverwalk, the W&OD Trail, or Rock Creek Park, where the upper portion of Beach Drive is closed to cars.
Back to Top
Lounge by the pool.
If the hotel you're staying in doesn't have a pool (here are our favorites that do) and you really need to cool off, you could buy a day pass to a hotel rooftop pool. These can be on the pricey side and require reservations in advance, but the passes can come with luxe perks like cabanas, cocktail service, and dining options. Here are three worth checking out:
63. Hedy's Rooftop at Hotel Zena
64. Deck 11 Rooftop at the Yotel Hotel
65. Rooftop pool at the Ven Embassy Row Hotel
For a less fancy, but maybe more family-friendly approach, non-residents can pay entry fees (ranging from $3 to $7 a person) to enjoy one of the city's public pools. Here are a few:
66. Banneker Pool
67. Volta Park Pool
68. Upshur Pool
Back to Top
Cool off at a splash park.
69. If you just want to cool off—sans the entry fees—you can swing through (or set up a picnic near) a splash park. There's one at the Georgetown Waterfront Park, and two in Navy Yard (Canal Park and Yards Park). The city also has a handful of "spray parks" you can check out, and if you're in Alexandria with children (and don't mind a fee), check out the Great Waves Waterpark.
Back to Top
Play around.
70. Play a round of indoor mini golf (for grownups—21 and up) at Swingers in Dupont or Navy Yard or Puttery.
71. Go bowling or play bocce at Pinstripes in Georgetown.
72. Try mini-bowling, Skee-Ball, arcade games (and oysters) at the Eleanor.
73. Check out the arcade bar Players Club.
74. Take a trapeze class.
Back to Top
Experience Washington's winter charm.
If you're visiting Washington in the winter, you'll find there's plenty to do and a lot of seasonal charm, from the ice-skating rinks to light displays to cozy, winter-friendly dining options in DC. Here are a few ways to get festive:
75. Go ice-skating at the National Gallery of Art's Sculpture Garden.
76. Dine in an igloo at The Watergate, Bresca, Bourbon Steak, or at an otherwise festive restaurant.
77. Check out a lights display, such as ZooLights at the National Zoo, Georgetown Glow, or the holiday boat parades at The Wharf or in Alexandria.
There's charm in other seasons, too: don't miss our recommendations for spring's cherry blossom season, or the 101 great things to do in the summer.
Back to Top
Attend a festival.
DC plays host to dozens of festivals every year. Among them:
78. National Cherry Blossom Festival (and its Blossom Kite Festival)
79. DC JazzFest
80. Smithsonian Folklife Festival
81. Capital Pride
82. National Book Festival
Back to Top
Go to a game.
Root for the home team. (Or catch yours on the road—we won't judge.)
83. NBA: The Wizards
84. WNBA: The Mystics
85. NFL: The Commanders
86. MLS: DC United
87. NWSL: Washington Spirit
88. MLB: Nationals
89. NHL: Capitals
Back to Top
Go to the theater.
DC has a thriving theater scene, with dozens of theaters offering regular programming. Take your pick, but here are some of the more well-known stages:
90. Woolly Mammoth Theatre
91. National Theatre
92. Ford's Theatre
93. Arena Stage
94. Shakespeare Theater Company
95. Studio Theater
96. Signature Theater
97. The Kennedy Center
Back to Top
Catch a comedy show.
Despite DC's buttoned-up reputation, the city has a surprisingly robust comedy scene, with lots of open-mic nights around town. (And some famous comedians have come out of DC, including Ana Gasteyer and Dave Chapelle.) Here are a few places with regular comedy shows:
98. The DC Improv
99. Warner Theater
100. Underground Comedy (a comedy production company with a roster of places that host regular shows)