Whether you're looking to keep cool on a staycation, or planning a trip you hope will include lounging by the pool, indoor and outdoor pools are a hot amenity among the most vacation-worthy hotels. From our list of the 39 best hotels in Washington, DC, here are the 9 best hotels in Washington, DC with a pool. 
A hot spot for celebrities, dignitaries, and other high-profile guests, the five-star Four Seasons Georgetown features a fitness club, one of the area's top spas, and a two-lane indoor lap pool that's perfect for any season. In addition to 24-hour room service, dining options include the restaurants Seasons, which serves a $125 brunch, and Bourbon Steak, which offers dining chalets and other festive options in the winter. Four Seasons, 2800 Pennsylvania Ave., NW; 202-342-0444.
In addition to a 24-hour fitness center and a ground-floor bar and small-plates lounge, the pet-friendly Viceroy property, Hotel Zena, has a seasonal rooftop bar with a pool, open only to overnight guests. Open Memorial Day to Labor Day, the pool includes cabanas (with dedicated food and beverage service) and chaises by day, then becomes the backdrop for Hedy's rooftop bar by night. Hotel Zena, 1155 14th St., NW; 202-737-1200.
Overlooking the Potomac River on the Wharf in Southwest DC, the InterContinental Washington, DC offers a spa and four dining options in addition to a seasonal rooftop bar and infinity pool available exclusively to overnight guests. InterContinental Washington, D.C.—the Wharf, 801 Wharf St., SW; 800-424-6835.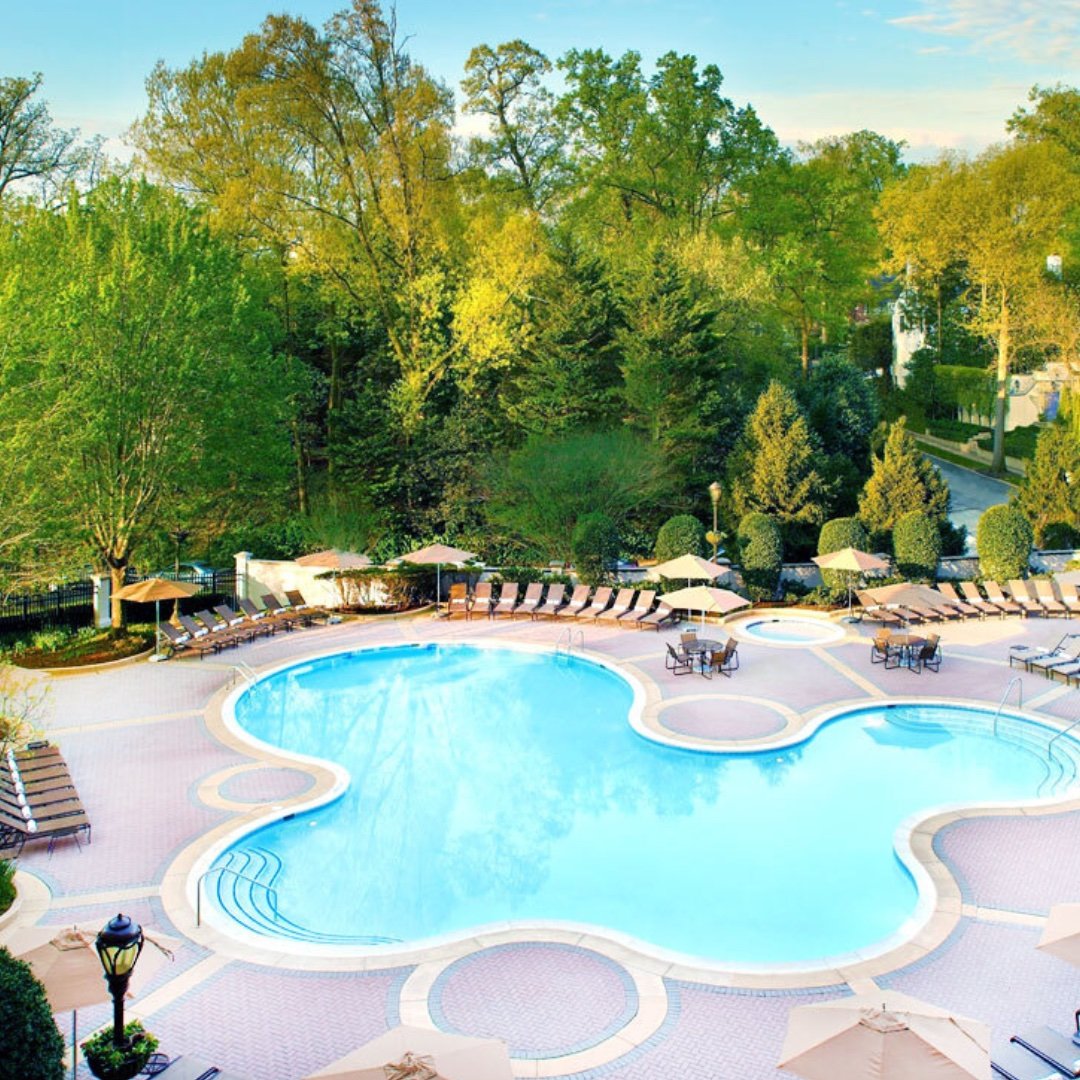 Situated just blocks from the National Zoo, this massive, family-friendly hotel has all the traditional amenities of a large hotel: a restaurant, bar and lounge, coffee shop, spa, fitness center, plus an outdoor, heated, resort-style pool with a pool bar. Omni Shoreham, 2500 Calvert St., NW; 202-234-0700.
In addition to a Michelin-starred restaurant and a 24-hour fitness center, this four-star hotel near Georgetown in DC's West End is home to a "zen" spa lounge with skylit, indoor saltwater pool and whirlpool. Park Hyatt Washington DC, 1201 24th St., NW; 202-789-1234.
One of DC's newest hotels, the waterfront Pendry offers three eateries (a Latin-American restaurant, a Japanese-inspired rooftop bar and sushi/small-plates restaurant, and a lobby bar), a spa, and an outdoor pool and terrace with a water view. Pendry Washington, DC—The Wharf, 655 Water St., SW, 202-843-1111.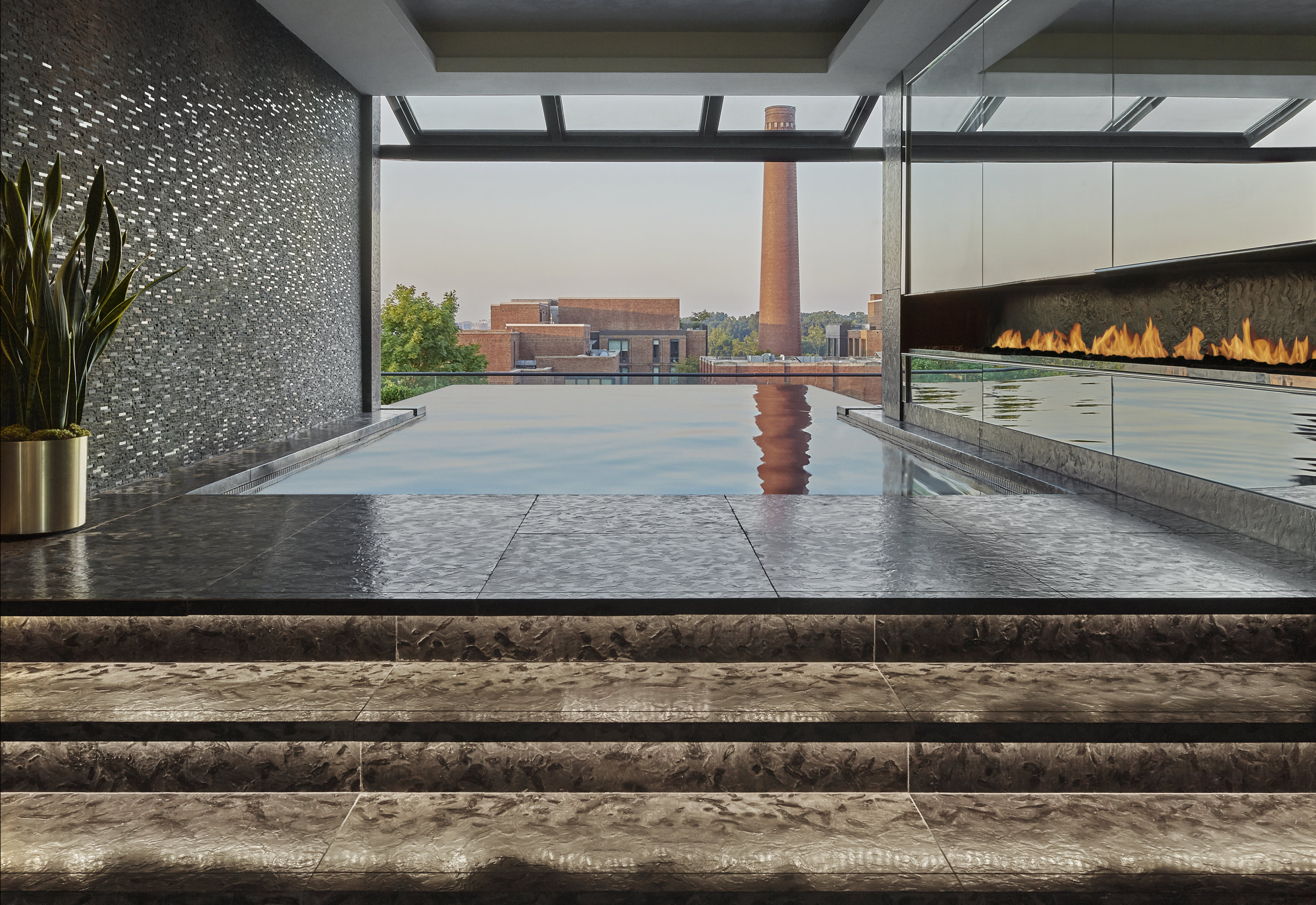 The five-star Rosewood hotel in Georgetown overlooks the C&O Canal with a rooftop lounge, bar, and smaller-sized dipping pool. The hotel doesn't have a traditional spa, but in-room services are available to guests. Rosewood Washington, DC, 1050 31st St., NW; 202-617-2400.
Formerly the Kimpton Palomar, this Dupont Circle hotel includes, among other things, a 24-hour fitness center and a social hour of wine and cheese (a Kimpton holdover). The property also features an on-site Italian restaurant and a seasonal, second-story outdoor pool. The Royal Sonesta, 2121 P St., NW; 202-448-1800.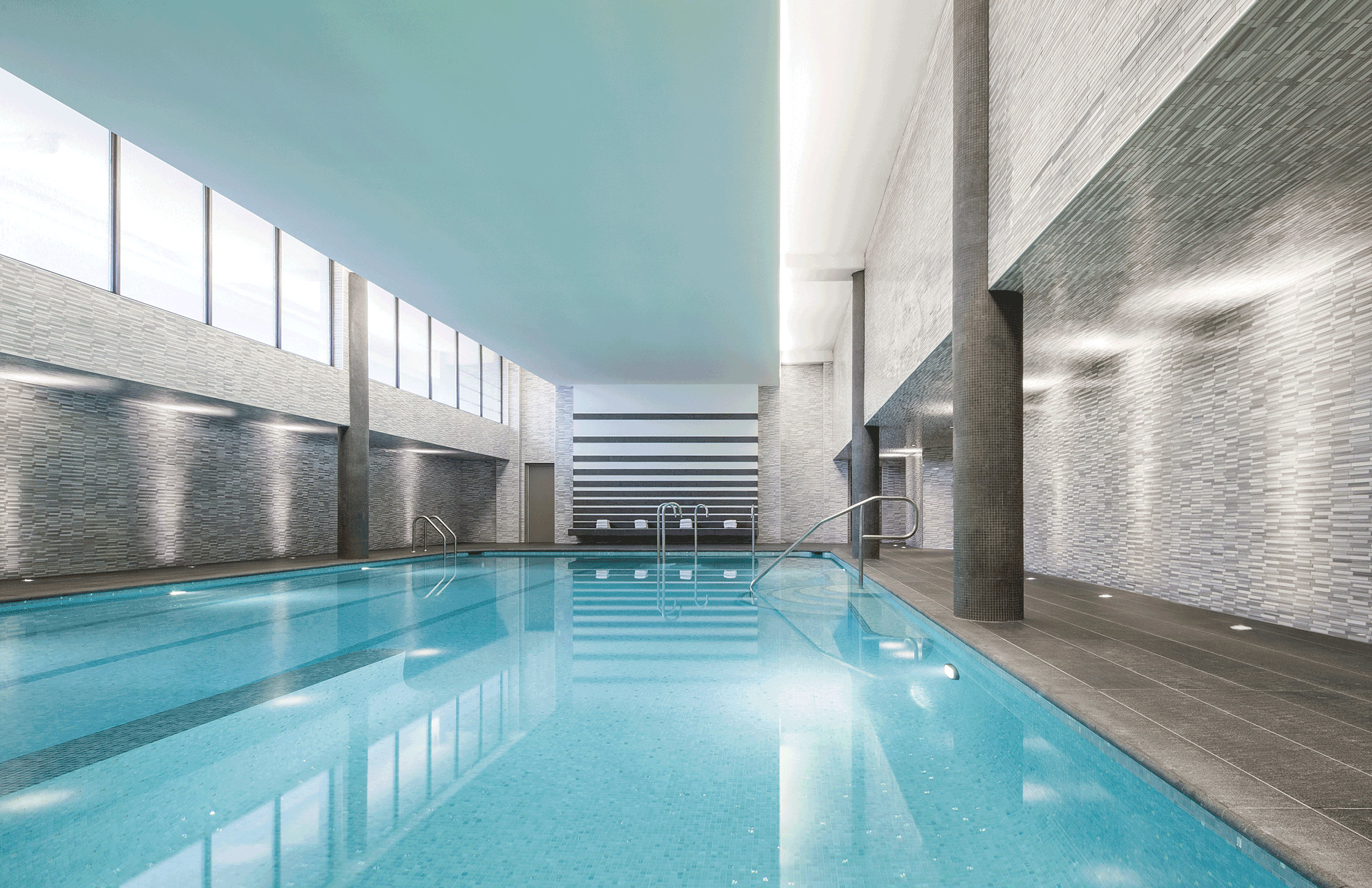 In addition to a storied history, the five-star Watergate Hotel has one of our favorite spas, a rooftop bar, and a year-round heated three-lap-lane indoor pool with a dedicated aerobic area available to hotel and spa guests. The Watergate Hotel, 2650 Virginia Ave., NW; 844-617-1972.