1. Samuel Hahnemann, Founder of Homeopathy
Under a colorful mosaic dome near Northwest DC's Scott Circle sits a statue of the German physician who developed homeopathy in the late 18th century. Doubtful of the practice of bloodletting, Hahnemann advocated natural substances as medicines. The monument, a gift from the American Institute of Homeopathy in 1900, bears the Latin words Similia similibus curantur, or "like cures the like," the principle behind homeopathy.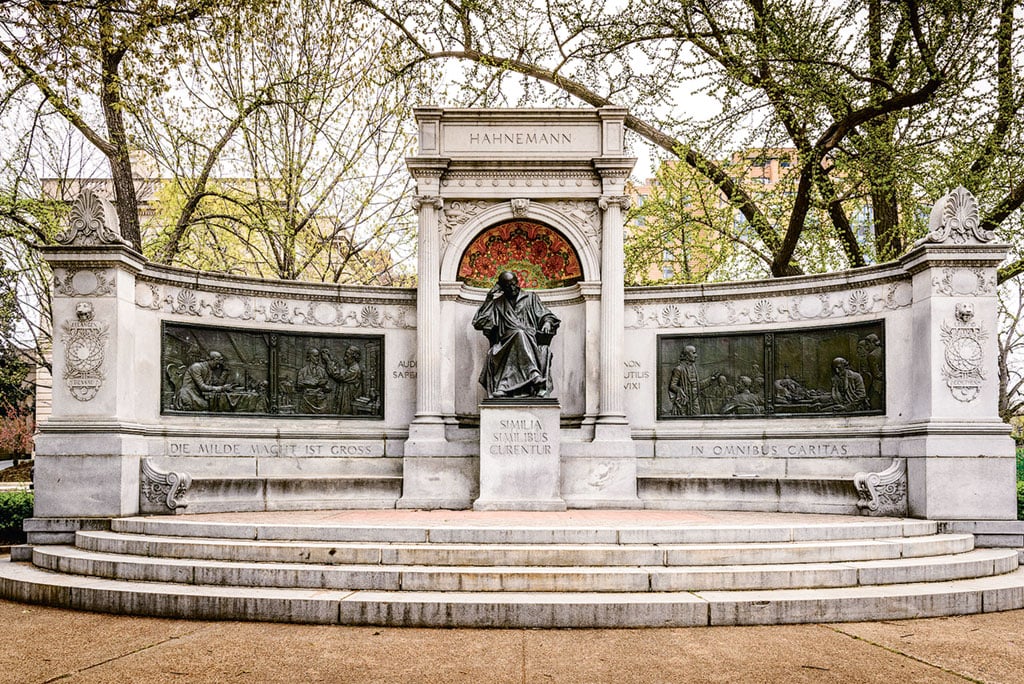 2. Annapolis's Roots
The Kunta Kinte–Alex Haley Memorial on the Annapolis waterfront commemorates both Haley's groundbreaking 1976 novel, Roots, and the slave port at Annapolis, where Haley's character Kinte is sold. Bronze statuary depicts Haley reading to three children, and a plaque summarizes Kinte's trip aboard the slave ship Lord Ligonier.
3. Toni Morrison's Bench
Novelist Morrison's observation in a 1989 interview that there was no memorial for the contemplation of slavery's legacy, not even a "small bench by the road," gave rise to a society dedicated to establishing such benches. Currently, 19 exist around the world, including one outside GW's Lisner Auditorium—among the first DC venues to integrate, in 1947.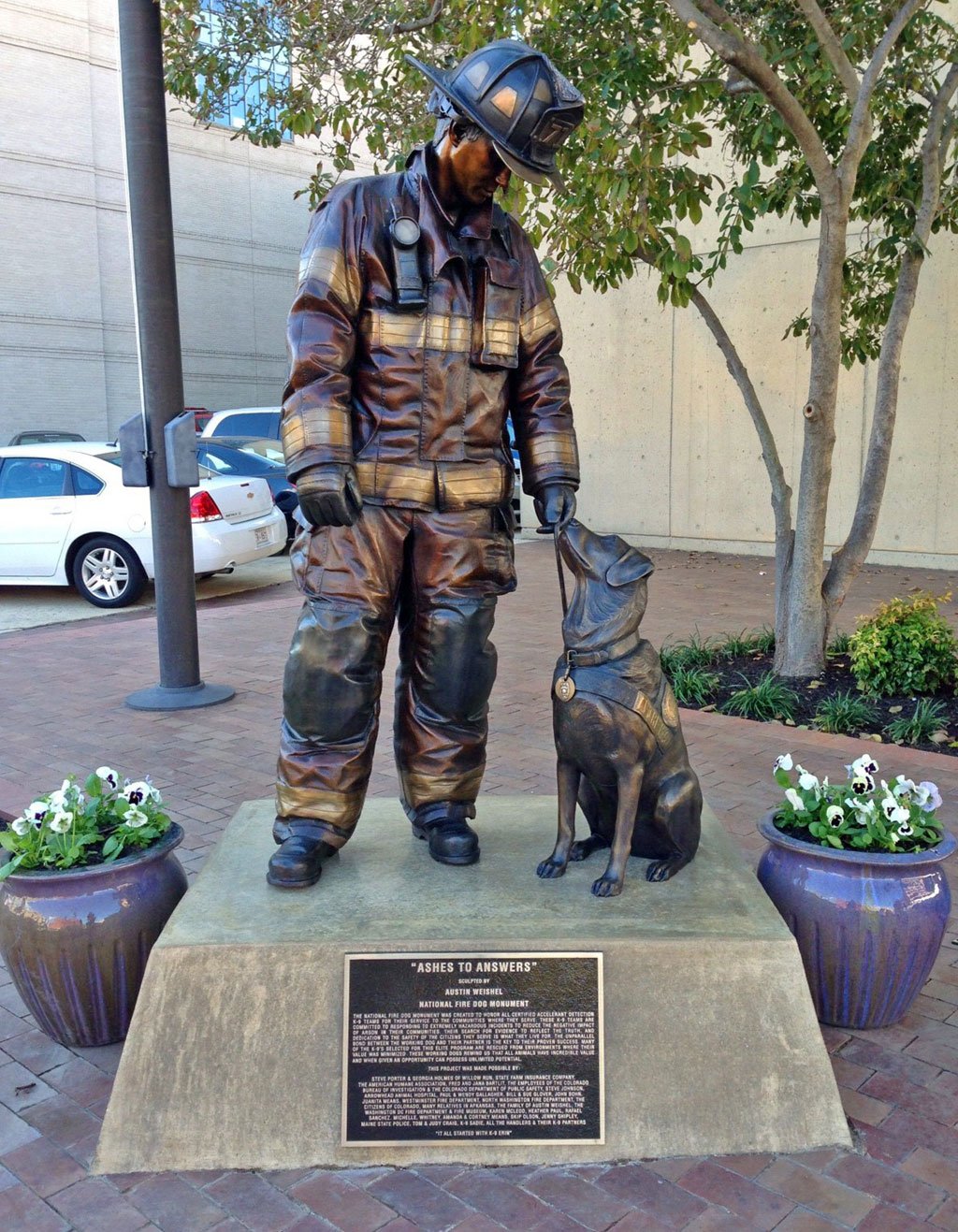 4. National Fire Dog Monument
Dedicated in 2013, this seven-foot bronze at Fifth and F, Northwest, depicts a fireman and a dog sharing a meaningful gaze, in memory of canines that sniff out arson after building fires. It was inspired by Colorado dog handler Jerry Means and his pup Erin, who died in 2010. As Erin aged, Means told the Washington Post, "I thought there's got to be a way to honor these dogs and validate them."
5. A Man And His Frog
Outside the University of Maryland's Stamp Student Union, a bronze Kermit the Frog sits conversing with his human inventor, Jim Henson, on a red granite bench. The memorial was dedicated in 2003 to commemorate Henson, who began his TV career while an undergrad at Maryland.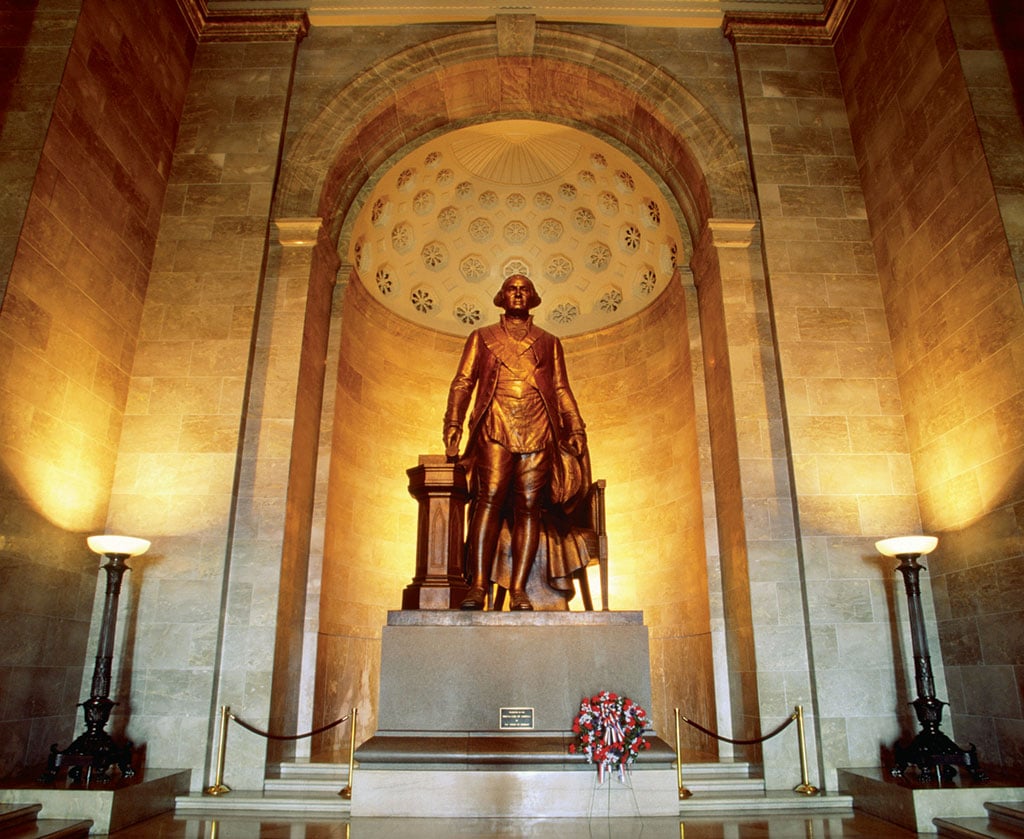 6. George Washington Masonic National Memorial
Towering over Old Town Alexandria, this 333-foot structure on Shuters Hill doesn't get the same tourist traffic as the obelisk on the Mall. But when it was dedicated in 1932 to honor Master Mason George Washington, more than 20,000 Freemasons and President Hoover showed up. The structure was recognized as a National Historic Landmark last year.
7. Sonny Bono Memorial Park
Designed by developer Geary Simon after the congressman and former pop star's death in 1998, this 800-square-foot remembrance near Dupont Circle is now looked after by its neighbor, the Heurich House Museum. Beneath the manhole-size bronze sidewalk plaque is a time capsule containing a mug from Bono's restaurant chain, sheet music from his Sonny and Cher hit "The Beat Goes On," and a pair of congressional cuff links.
8. Braddock's Rock
In 1755, British general Edward Braddock landed in Washington on his way to wrest Fort Duquesne from the French. Legend has it that he alit on a stone ledge, now preserved at the bottom of a stone well close to Theodore Roosevelt Bridge in Foggy Bottom. His young aide, George Washington, was reputedly so smitten by the view from the rocky outcrop that he later chose the site to be his nation's capital.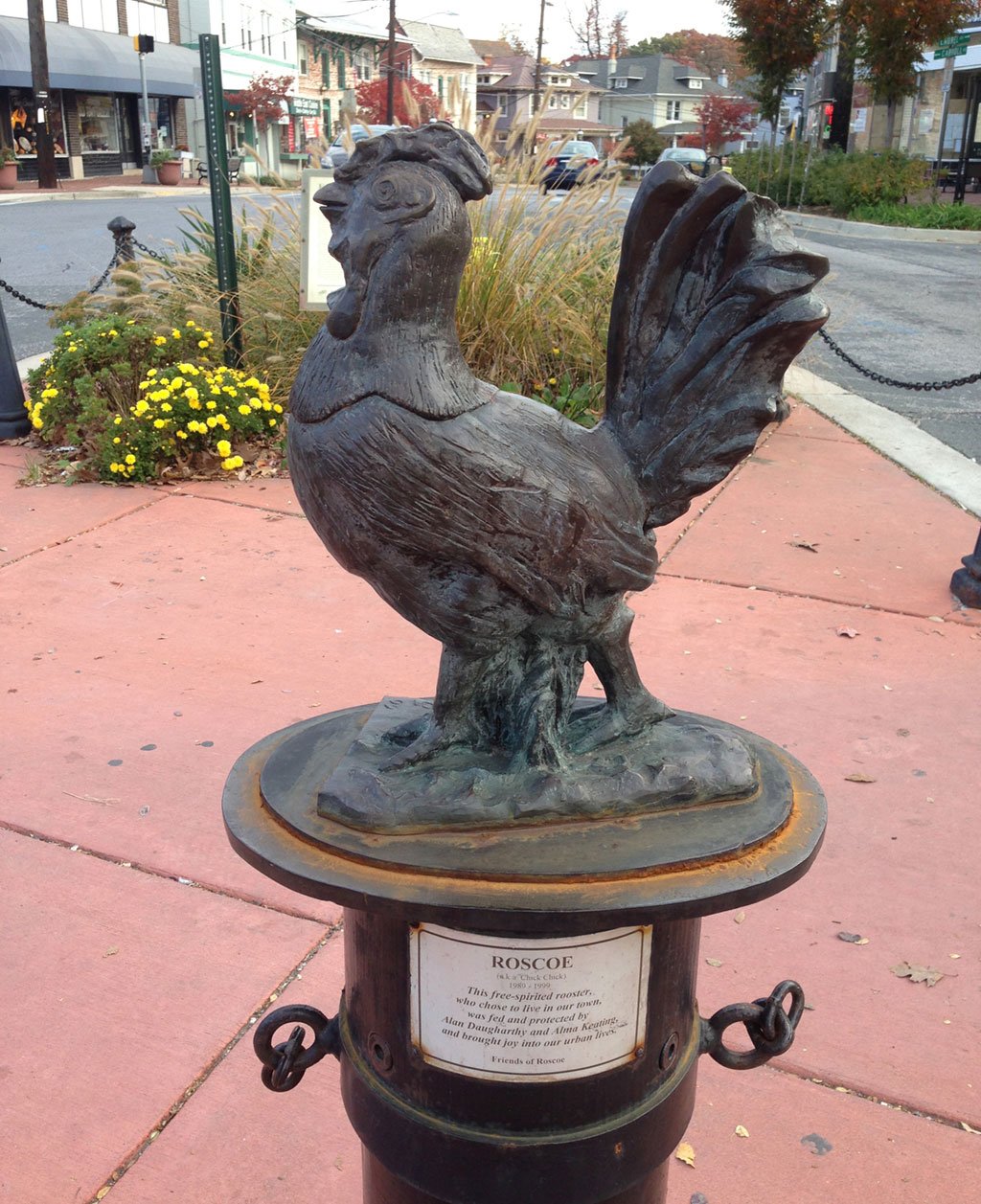 9. Roscoe the Rooster
The real Roscoe roamed Takoma Park's streets despite a $100 bounty on his head until 1999, when he was a victim of a hit-and-run while crossing the road. Residents often dress his life-size statue in Old Town Takoma with a hat and scarf on winter days.
10. The Women's Titanic Memorial
This 13-foot statue might look like Rose from the 1997 movie Titanic, but that's just a coincidence. Funded by $1 donations from women across the US, it was dedicated in 1931 to honor the men who "gave their lives that women and children might be saved." It was moved to Washington Channel Park in 1966 to make way for the Kennedy Center. Every April 15 at midnight, the Men's Titanic Society convenes here, dressed in the formal attire many passengers wore that fateful night.
This article appears in our May 2016 issue of Washingtonian.