I am carrying a bottle of 2012 Trump Winery Sparkling Blanc de Blanc. I received the bottle ironically, and I am regifting it even more ironically to liberal radio talk-show host Stephanie Miller for the election party she's throwing four houses up from mine in the Hollywood Hills. We shall toast Donald Trump's concession speech with glasses of his own sorry attempt to mimic the elite he tried to bring down. It shall taste sweet. Slightly too sweet, maybe due to the low acid levels in the Virginia grapes.
While Stephanie's guests chat and sip better wine than I brought, I nerd out on a couch with my computer, tracking county results. As I calculate the inevitability of Trump's victory, my vision narrows and my blood pressure drops. It is awful to be the only person at a party who knows something, especially when it's that human existence is about to end.
I am not panicked because a Republican has won. Some of my best friends who own wineries are Republicans. Besides, I know Democrats lose half the time. But it has been 188 years since the elite lost the presidency, when the aristocratic Founding Fathers went down for good in the election between "John Quincy Adams who can write and Andrew Jackson who can fight." The results were not good for black people, Native Americans, the economy, or the smell of the White House, due to the enormous wheel of cheese Jackson stored in an entrance hall.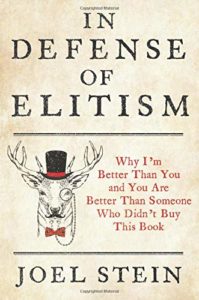 The populist revolution succeeded tonight for the same reason it did nearly two centuries ago. The main reason Trump won wasn't economic anxiety. It wasn't sexism. It wasn't racism. It was that he was anti-elitist. Hillary Clinton represented Wall Street, academics, policy papers, Davos, international treaties, and people who think they're better than you. People like me. Trump represented something far more appealing, which is beating up people like me. A poll taken a month before the 2016 election showed that only 24 percent of voters disagreed with the statement "The real struggle for America is not between Democrats and Republicans but between mainstream America and the ruling political elites."
People are foolish to get rid of us. Elites are people who think; populists are people who believe. Elites defer to experts; populists listen to their own gut. Elites value cooperation; populists are tribal. Elites are masters at delayed gratification, long-range planning, and controlling our emotions. The most accurate way to determine if a child will be a member of the elite isn't an IQ test. It's the Stanford marshmallow experiment, in which you put a treat in front of a preschooler and tell her that if she doesn't eat it for 15 minutes, she'll get a second one as a reward. If she holds off long enough, she might one day go to Stanford and create her own method of torturing children. Trump is a mouth stuffed full of marshmallows, little bits of white fluff flying out as he yells whatever occurs to him in the moment, which is usually a demand for more white things.
---
I started worrying about populism in 2008, when vice-presidential candidate Sarah Palin chastised the elitists, whom she defined as "people who think they're better than anyone else." Meanwhile, she thought she was so much better than anyone else that she could serve as backup leader of the world despite the fact that she believed that the political leader of the United Kingdom was the queen. After she lost, she vowed, "I'm never going to pretend like I know more than the next person. I'm not going to pretend to be an elitist. In fact, I'm going to fight the elitist." She was unaware that there is a third option: to study so that you know more than the next person.
I became more worried two years later, when I was watching an episode of the Today show. Like all elites, I will claim that I saw the Today show accidentally, likely in a local NBC greenroom while waiting to prerecord a segment. Matt Lauer was interviewing Vice President Joe Biden about Elena Kagan's Supreme Court nomination:
Matt Lauer: "If she is confirmed, here's how the current bench will look. Five of the current justices will be graduates of Harvard Law School. Three will be graduates of Yale Law School. Another will have gone to Yale Law School but graduated from Columbia. I have nothing against those fine institutions. I want smart people on the Supreme Court, but doesn't it sound a little elitist to you?"
Joe Biden: "Well, I graduated from Syracuse University. Even though my son went to Yale Law School, yeah, it does. Your point is well made."
No, Matt Lauer's point wasn't well made, possibly because he was distracted by looking around the studio for an employee to sexually harass. Also, if I went to Syracuse, I'd be furious that the most powerful alumnus in the school's history was changing our messaging from "Knowledge crowns those who seek her" to "We could not be more different from Harvard and Yale!"
A rigorous legal education is a prerequisite for a Supreme Court justice. Someone armed with only the common sense that Syracuse professors apparently don't ruin with book learnin' is going to have a tough time figuring out how Congress's right to "grant Letters of Marque and Reprisal" applies to cyberterrorism. Which it does. The last time someone made this inane argument that Supreme Court justices are overeducated was when Richard Nixon nominated G. Harrold Carswell—a man so dumb he apparently could not spell either of his own first names. Senator Roman Hruska defended Carswell's worthiness to be a Supreme Court justice by saying, "Even if he were mediocre, there are a lot of mediocre judges and people and lawyers. They are entitled to a little representation, aren't they?" Back then, everyone mocked Hruska and didn't confirm Carswell. Now it feels like the opposite would happen.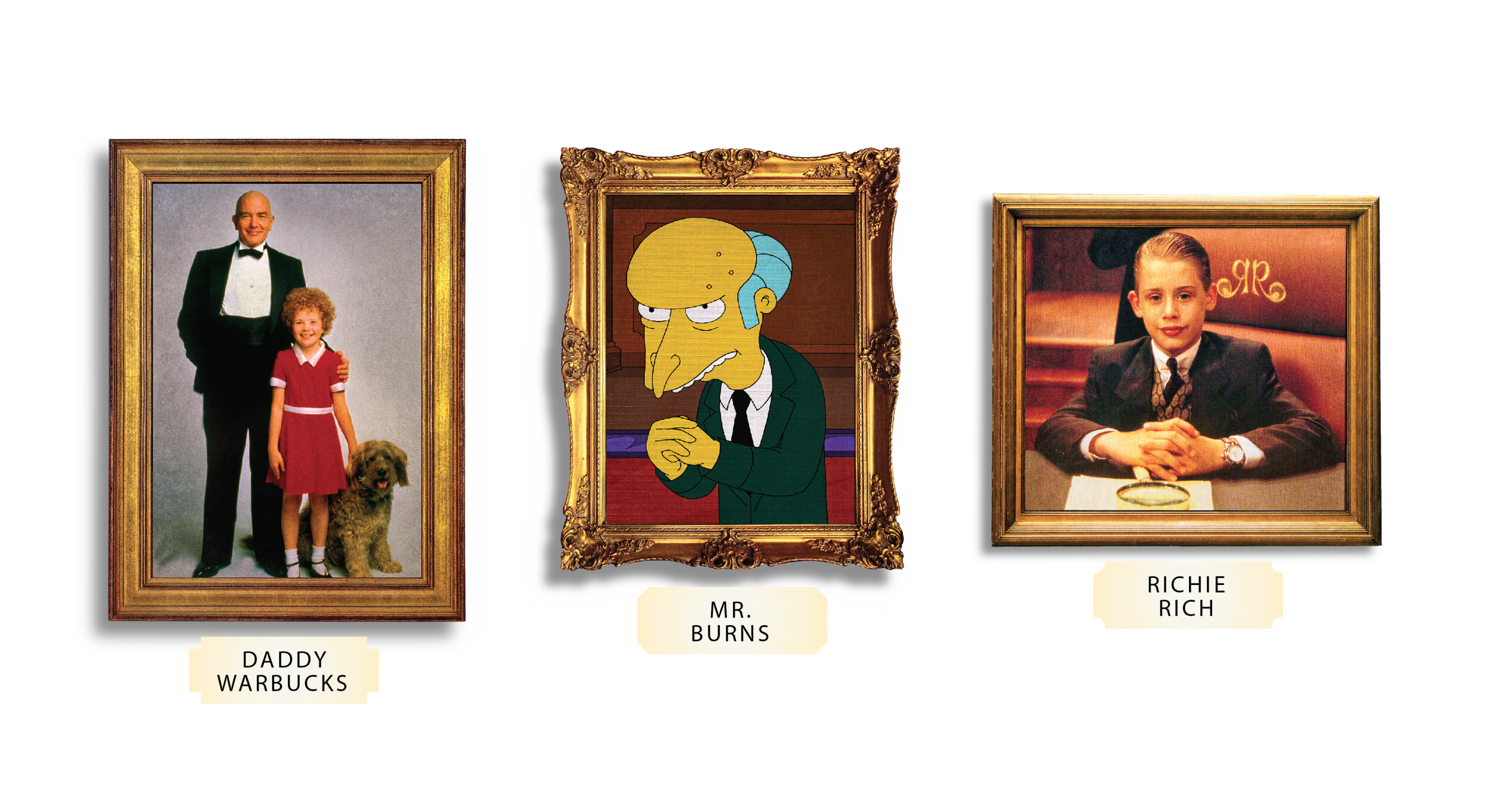 We can't afford that. Populists believe our complex society is so secure that disaster is near impossible no matter who is in charge. Elites know it's not. Most of our work is calculating risk and planning for contingencies. We invented reinsurance, and if you give us a few years, we'll come up with re-reinsurance. The myth that the elite are selfishly rigging the system while doing nothing useful conveniently ignores the fact that the system we've built is great. If this were a story about any group of people besides the elite, this would be the part where I list all the amazing contributions we've made throughout history. I do not need to do that, because elites created everything that ever existed except for Jell-O wrestling. The ancient Greeks came up with wrestling, and university founder Peter Cooper invented gelatin, so the populists' only accomplishment is putting the two together.
When populists get rid of the elite, the results aren't pretty. In Cambodia in the 1970s, Pol Pot killed everyone who could read, wore glasses, spoke a foreign language, or was a doctor. Cambodia today is filled with some of the nicest, friendliest people on Earth and has a thriving tourism industry. So that's not a great example. Still, you know how many Nobel Prize winners have come from Cambodia in the last 40 years? Zero. Though I could see why you'd rather have nice people and tourism than a Nobel Prize, so again, bad example. Luckily, there are plenty of other horrifying examples of the destructive power of populism: the Dark Ages, China's Cultural Revolution, North Korea, network television.
Populists choose incompetent leaders because their main criterion is whether they'd like to get a beer with that person. Elitists detest this idea, only partly because we rarely drink beer, and when we do, we are less concerned about whom we drink it with than if it's made by a small craft brewer who was able to balance the malt with the International Bitterness Units. It's also irrelevant. Do you think Abraham Lincoln was fun to get a beer with? Our greatest President said drinking made him feel "flabby and undone," which is what your friend says right before you never take her anywhere ever again. The President who was the most fun to drink with was lifelong bachelor James Buchanan, who had a fauxhawk, was nearly expelled from college twice for partying, bought a ten-gallon cask of whiskey every Sunday, complained that the White House's Champagne bottles were too small, and led us into the Civil War.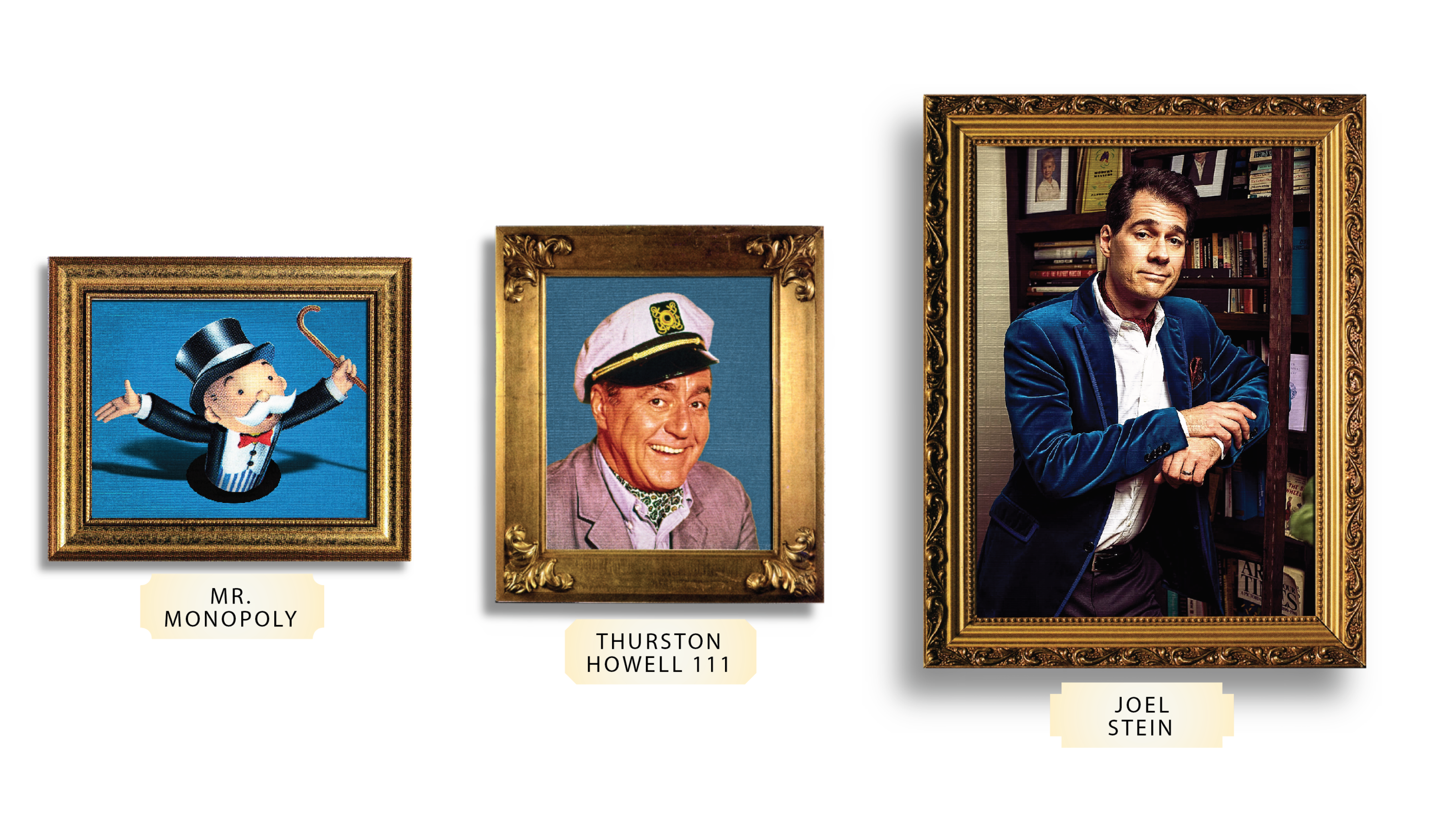 People's disdain for the elite has led us to downplay our importance, claiming, as Biden did, that we're all equal in every way. We learned this method of self-protection the hard way after being picked on in high school and beheaded in late-18th-century France. It's why people who went to Harvard say that they "went to school in Boston" and people who went to Yale say they "didn't get into Harvard." A New Yorker editor asked Andy Borowitz not to call Trump voters idiots in an article by explaining that "we don't want the New Yorker to appear elitist." Andy pointed out that that ship sailed in the magazine's first issue in 1925, when it chose a mascot with a top hat and monocle. Andy went to school in Boston. We need to reappropriate the word "elite." The only time "elite" is used positively is when it comes before "military," "model," or "athlete." Even athletes aren't completely spared anti-elitist anger once they get too successful. Most Americans hate the Yankees, Duke basketball, and any other team that consistently achieves greatness. They think it's virtuous to root for underdogs, which is idiotic because preferring the worse team is valuing luck over talent and preparation. I am surprised people don't spend Sundays watching the National Slot Machine League.
Instead of fighting back, elites smugly quote Martin Luther King Jr., who rephrased the following lines from minister Theodore Parker in 1853 about the evils of slavery:
I do not pretend to understand the moral universe; the arc is a long one, my eye reaches but little ways; I cannot calculate the curve and complete the figure by the experience of sight; I can divine it by conscience. And from what I see I am sure it bends toward justice.
That's arguably true, but it's undeniable that the arc of a launched nuclear missile is short and bends toward the cities where most elites live.
We need to fix this while we still can, which is why I decided to become a full-time activist. Then I learned that being an activist pays even worse than being a writer. So instead, I'm issuing a call to arms for the elite. Not actual arms, because we don't think people should have those, but metaphoric arms, which are the type of arms that will be useless against the populists' arms, which are real arms. Which is why I am not standing up to the populists in person but here in print, where none of them will know about it.
From the book "In Defense of Elitism: Why I'm Better Than You and You Are Better Than Someone Who Didn't Buy This Book" by Joel Stein. Copyright © 2019 by Steinacopia Inc. Reprinted by permission of Grand Central Publishing. All rights reserved.
Image Credits: Photograph of Daddy Warbucks by Alamy Stock Photo; Photograph of Richie Rich by Warner Bros./courtesy of Everett Collection; Photograph of Mr. Burns by FOX Image Collection via Getty Images; Photograph of Mr. Monopoly by Alamy Stock Photo; Photograph of Thurston Howell III courtesy of Everett Collection; Photograph of Joel Stein by Jackson Augustus Adair.
This article appears in the November 2019 issue of Washingtonian.