Named after Napoleon's wife, the new club Josephine (1008 Vermont Ave. NW; 202-347-8601) offers an exclusive grandeur befitting an emperor. Translation: Dress well and bring money.
If you're not on the guest list, you'll pay a hefty cover to mingle and drink with some of Washington's prettiest people. Whether the price of admission and cocktails—most well into the double digits—is worth it depends on your attitude toward fashion, society, and consumption in a capitalist society: If you love to hate it or hate to love it, Josephine is for you.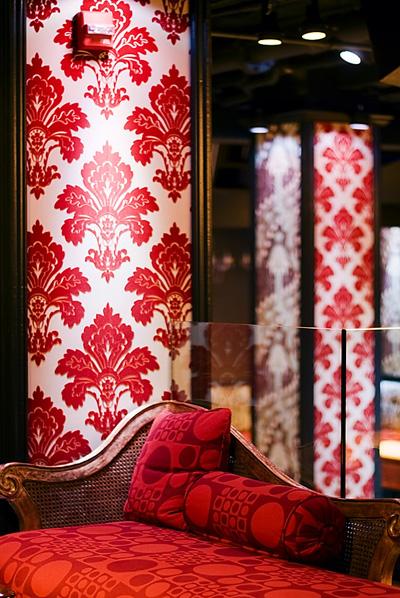 We've got to admit the place is stunning. Modern design is spurned in favor of ornate furnishings and gold walls. Spend a Saturday night here and it's certain to feel like an event—a thrilling, slightly voyeuristic celebration of excess. Reserve a spot at one of the tables ($300 minimum for a party of six—forgive our gaucheness, but we had to tell you the exact price—and you get a bottle of vodka, some mixers, and one of the best people-watching spots in the area. Those without a table stand in circles and pairs around the seated, who lounge comfortably on the Christopher Guy-designed furniture.
For a group with something to celebrate (or if you just want to be seen) Josephine is a million-dollar nightcap. Sadly—or is that fortunately?—the whole experience washes away in the morning, when comfortable jeans and torn T-shirts are once again acceptable.Have you been to Josephine? What did you think of the new nightclub? Leave your thoughts in the comments.