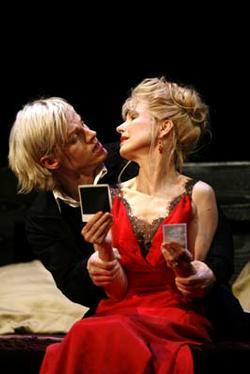 Jeffrey Carlson is back, through June 1, to reprise the title role in Hamlet, a production of the Shakespeare Theatre's Free for All. Carlson's acting is broad and high-energy, very suitable to the outdoors.
Free tickets may be picked up the day of performance, Tuesday through Friday beginning at 8:30 am at the Washington Post building (1150 15th St., NW) and Tuesday through Sunday beginning at noon at the Shakespeare Theatre Company box office at Sidney Harman Hall (610 F St., NW) and Carter Barron box office (16th St. and Colorado Ave., NW).
For details, visit shakespearetheatre.org or call 202-334-4790.
Want more details? Check out our review of Hamlet from when it was playing at the Shakespeare Theatre Company.
More>> After Hours Blog | Arts & Events | Happy Hour Finder | Calendar of Events